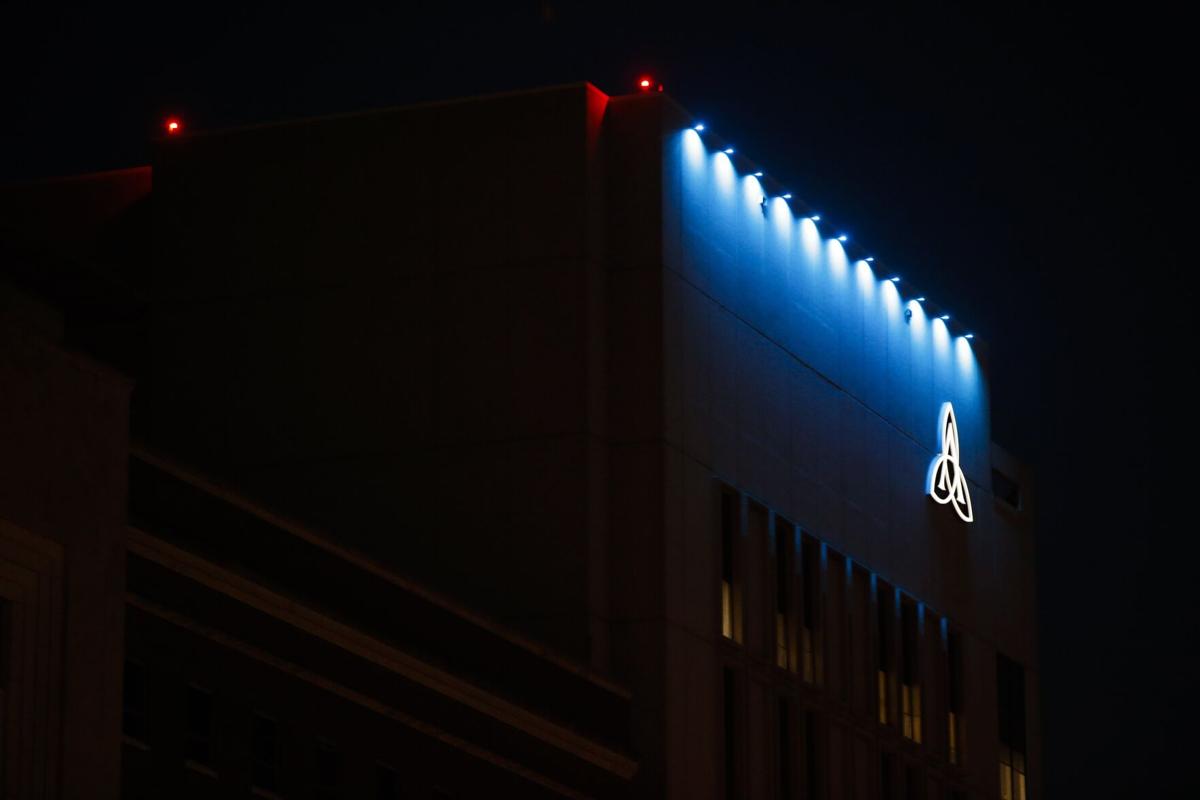 After a flurry of court filings Friday and early Monday, Ascension St. John Health System's COVID-19 vaccination employee requirement remained sidelined while a judge determines whether it is legal.
But which judge, or which court for that matter, will decide the case remains undetermined.
Oklahoma Attorney General John O'Connor filed suit in Tulsa County District Court on Friday on behalf of the state against Ascension St. John, claiming the health care company's COVID-19 vaccination requirement violated both state and federal law.
St. Louis-based Ascension Health had issued a Friday deadline for its employees and vendors to be fully vaccinated against COVID-19 or face suspension and then firing by Jan. 4, according to the state's petition.
On Friday, Tulsa County Presiding District Judge William LaFortune granted the state's request for an emergency temporary restraining order that prohibited Ascension St. John from enforcing the deadline on employees who don't have an approved religious exemption.
LaFortune set a Dec. 1 hearing date to determine whether a temporary injunction should be granted while the attorney general investigates discrimination complaints regarding the vaccination policy.
LaFortune also ordered Ascension to rescind any suspensions, terminations or "other adverse actions" that occurred, and he granted a 30-day period for its employees to submit requests for religious accommodations.
The state wants LaFortune to decide, while Ascension is pushing for an outcome in federal court.
Also on Friday Ascension St. John removed the case to Tulsa federal court, arguing that it is the proper venue.
There, the case bounced around among three federal judges, with U.S. District Judges Gregory Frizzell and Claire Eagan recusing themselves before U.S. District Judge Terence Kern was randomly assigned the case.
On Monday, Oklahoma amended its case before the federal court to remove any claims that Ascension violated federal laws, presumably to wipe out any claims by Ascension that the case belonged in federal court.
The state also filed a motion Monday in federal court to have the case relocated back to Tulsa County District Court.
Ascension, for its part, filed motions to dissolve the temporary restraining order as well as papers to dismiss the case entirely.
State officials claim that Ascension St John's vaccination requirement is unlawful because it violates the Oklahoma Anti-Discrimination Act.
O'Connor claims in court filings that Ascension's process for approving religious exemptions is a sham and asked the state court for more time to review complaints from Ascension Health workers.
Meanwhile, attorneys for Ascension argued that the temporary restraining order should be dissolved because it was improperly issued by the state court.
Among the reasons Ascension cited as improper are:
Ascension had notified the state court that the case was being removed to federal court.
The state court did not provide Ascension the opportunity to be heard on the state's motion to seek the temporary restraining order, and the petition that the state provided to Ascension had not been verified.
The restraining order requires Ascension to undo events that occurred before the order was issued.
The state failed to establish that the vaccination policy would cause the irreparable harm needed for a judge to issue an emergency temporary restraining order.
O'Connor said late Monday that he sent a cease and desist letter to Ascension legal counsel, accusing the company of violating LaFortune's temporary restraining order.
In a press release issued by O'Connor's office about 8 p.m. the attorney general asks Ascension to reinstate all suspended or terminated employees who sought a religious exemption from the mandatory COVID-19 vaccinations.
O'Connor based his request on a report by KTUL, Channel 8, that quoted a nurse who claimed she was suspended despite the judge's order.
---
Your opinions on COVID-19: A collection of letters to the editor
---
From the letters: People should think of long-term effects of COVID-19. Mayor Bynum should reconsider mask mandate stance. What number of COVID-19 deaths is acceptable to Gov. Stitt? Here's a look at some recent letters to the editor on the COVID-19 pandemic.