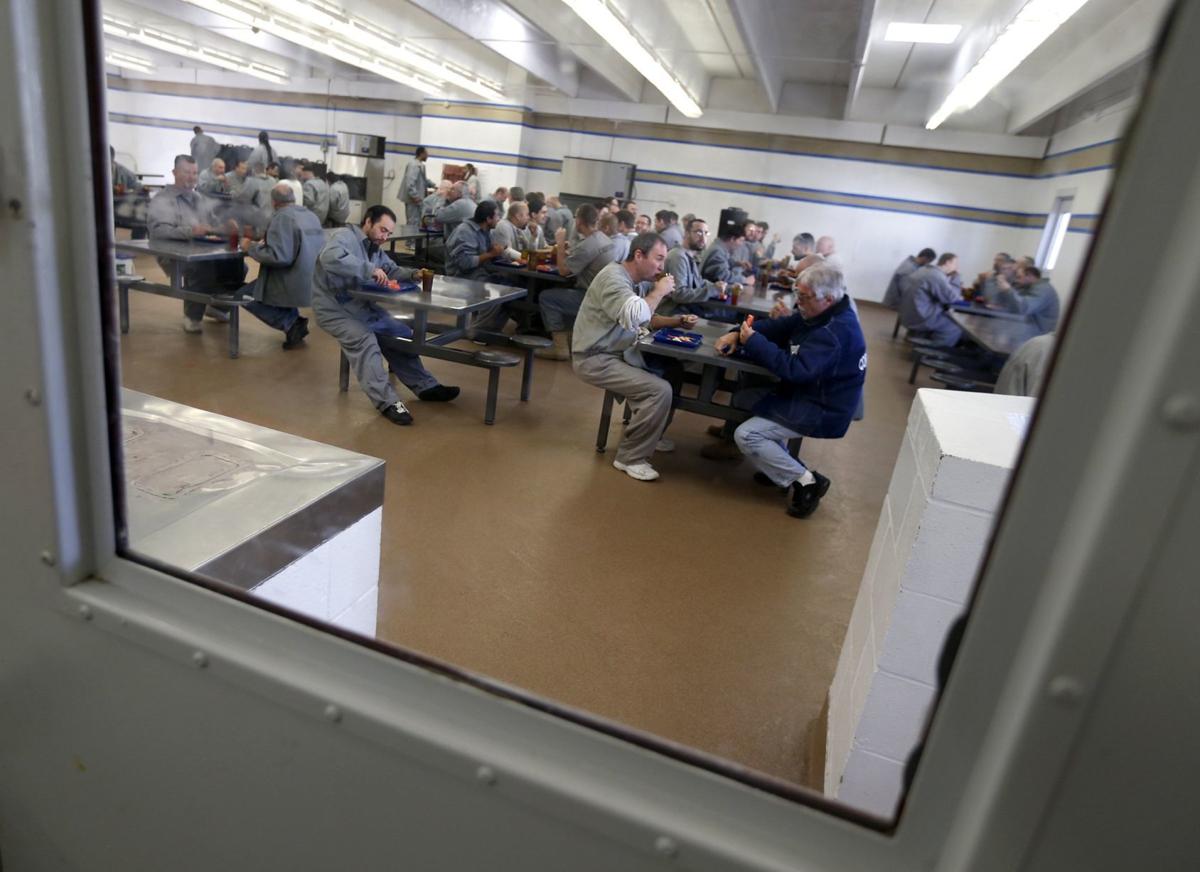 Two reports released in November that assess the first-year effects of reforms on simple drug possession and property crimes tell differing stories from opposite ends of the criminal justice system.
Open Justice Oklahoma probed felony charges filed by prosecutors, which is at the front end of the system. Oklahomans for Criminal Justice Reform analyzed prison intake data, which is at the tail end.
A case can take quite some time to wind through the criminal justice system. So SQ 780's immediate effects are much easier to see when evaluating the charges filed by prosecutors. The desired end result — fewer minor drug offenders being sent to overburdened prisons — won't show up as quickly in data as the system still processes crimes that took place prior to SQ 780's provisions.
Further clouding matters, offenders on probation or supervision who fail terms of alternative sentences under the previous law end up in prison. So it may take several years to purge the system, so to speak, of cases that fall under the old law.
"Reform is hard, and implementation is complicated," said Felicity Rose, director of research and policy for criminal justice reform at FWD.us. "And I think that's what you see in our report. Just because you get part of the result you want, doesn't mean you will necessarily get all of it."
SQ 780 reclassified simple drug possession as a misdemeanor instead of a felony, also raising the threshold for many felony property crimes to $1,000 from $500. Simple drug possession now carries a maximum punishment of a $1,000 fine or one year in jail.
Predictably with the new law, offenders directly sentenced to prison for drug possession dropped 27.4 percent (993 to 721) from the previous year. But somewhat offsetting that decline, offenders imprisoned after failing terms of probation, supervision or drug court under the old law rose 10.5 percent (816 to 902).
Rose, who was the chief researcher of the OCJR report and also reviewed the OJO report prior to its publication, said it may take six years for alternative sentences revoked under the old law to go to zero. Supervision or probation terms can last several years.
SQ 780's effects are more apparent at the entry point of the court system.
Open Justice Oklahoma determined felony charges dropped 28.4 percent statewide in one year. Correspondingly, misdemeanor charges rose 13.6 percent. Felonies and misdemeanors reverted to a level untouched since 2008.
Statewide, felony cases involving drug possession fell from 18,942 to 4,841 — a 74.4 percent drop. Misdemeanors involving drug possession climbed from 4,867 to 12,963 — up 166.3 percent.
That stark contrast suggests drug possession was the most serious charge for the vast majority of those cases before SQ 780, according to the OJO report.
"This should have a pretty significant effect, probably around 1,500 people a year fewer going to prison," said Ryan Gentzler, director of Open Justice Oklahoma. "So that's a pretty big drop just by one change.
"But it's, of course, not enough to solve our incarceration crisis. But it is a very promising start."
The time required to feel SQ 780's maximum effect, as well as those who already are in prison or have served their time for simple possession, is why criminal justice reformers are gearing up for a push to make SQ 780 apply retroactively.
As of June 30, Rose said, there are 2,435 people in Oklahoma prisons with a controlling offense of simple drug possession. She estimated there are as many as 65,000 people in Oklahoma with a felony possession on their record that can make it difficult for them to get a job or find housing.
Oklahomans for Criminal Justice Reform, which organized the petition effort to get SQ 780 on the ballot for voters, is developing a proposal for the upcoming legislative session to make SQ 780 retroactive.
"That seems like a fair and relatively easy change to make, given how strongly State Question 780 was supported by voters in 2016," Gentzler said. The ballot measure passed with 58 percent of the vote.
Tulsa County District Attorney Steve Kunzweiler said he tends not to favor a retroactive application of SQ 780. He came out against SQ 780 when it was a ballot measure.
If such a law were to pass, Kunzweiler said he hopes it wouldn't be a blanket retroactive approach. He said a review process would allow information to be presented to indicate a public-safety component went into a conviction.
For example, Kunzweiler said if prosecutors were trying to go after a gang member involved in drive-by shootings but witnesses were afraid to testify, gangs often are involved in drugs, so drug possession might have been the best way to get that public safety threat off the street, he said.
"I have often said that Al Capone did not go to prison for masterminding a criminal enterprise," Kunzweiler said. "He went to prison for failure to pay taxes. There are individuals who have been prosecuted for drug crimes, but the public safety guardians in the law enforcement community know these individuals have much more involvement with violent activities."
Corey Jones
918-581-8359
Twitter: @JonesingToWrite