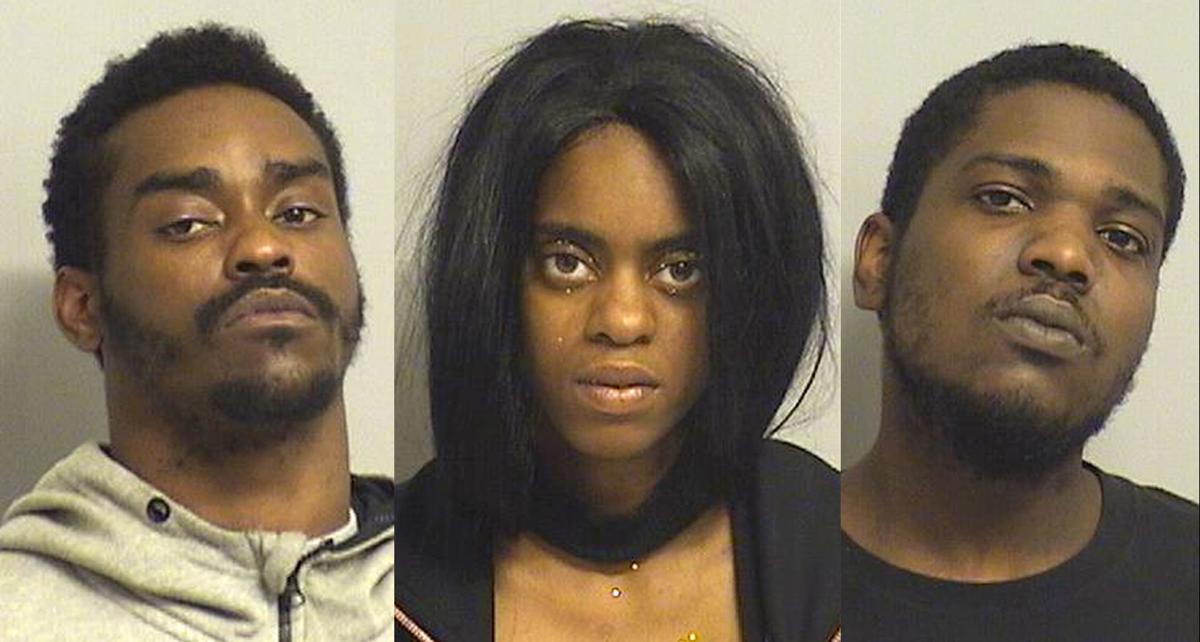 A Tulsa federal grand jury has indicted three people arrested in April following an investigation into child sex trafficking.
In August charges that were unsealed Tuesday, the grand jury named Dominique Laron Morgan, Rontaysha Leann Cox and Treveon Marquise Cato in a seven-count indictment.
Tulsa police arrested the three April 20 after receiving a tip that a 17-year-old runaway had been advertised for prostitution on an internet escort site, according to a probable cause affidavit released at the time.
"The targeted trafficking and exploitation of minors is despicable," U.S. Attorney Trent Shores said in a statement. "I am dismayed that our community continues to see child sex-trafficking ventures in operation, and I am sickened that there is a customer-base for such a venture to even exist. We must target the supply and demand.
"My office will do everything we can to protect our children from harm and exploitation. We will do so in partnership with agencies like the Tulsa Police Department and Homeland Security Investigations, who are indispensable in these types of investigations."
A police officer posing as a customer agreed to meet the youth at an east Tulsa motel, where the teenager was taken into protective custody.
Police then arrested Cox, 26; Cato, 22; and Morgan, 25, while they were in a Honda Civic in the Quality Inn motel parking lot in the 10800 block of East 41st Street.
Police recovered a reportedly stolen handgun, a bottle of prescription drugs and a backpack that contained nine packaged bags of marijuana and various paraphernalia, according to the police affidavit.
In addition to the sex trafficking of children count, the grand jury charged both Morgan and Cox in separate counts with coercion and enticement of a minor to engage in sex.
Morgan also faces two gun-related counts while Cox also faces one count of possession of material involving the sexual exploitation of minors.
Three also face "child human trafficking" charges and other counts associated with their arrest in Tulsa District Court. All three have been held in jail without bond since their April arrest.
Cato and Morgan on Tuesday both waived detention hearings and consented to an order of detention.
A detention hearing for Cox is scheduled for Friday.
---
Featured video: Oklahoma's senators say Trump's Supreme Court nominee should be voted on before Election Day
Curtis Killman
918-581-8471
Twitter: @loucardfan61
Sign up for our Crime & Courts newsletter
Get the latest in local public safety news with this weekly email.