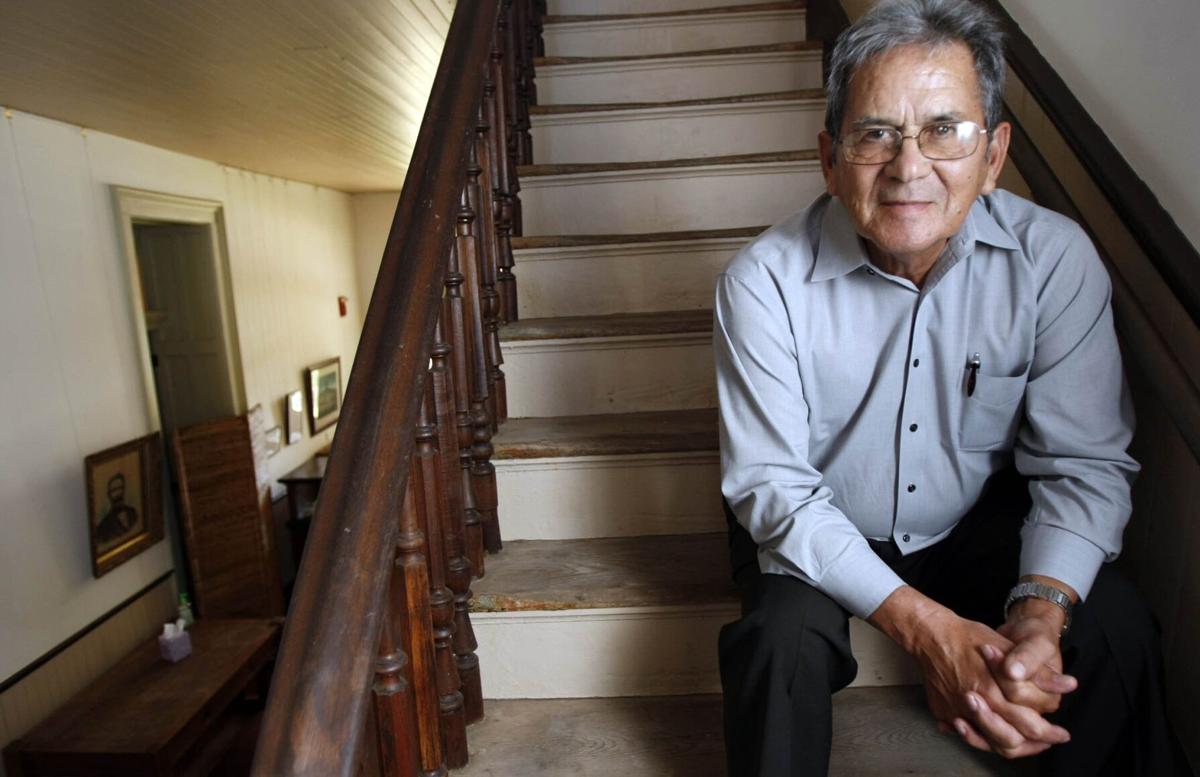 A former principal chief of the Muscogee (Creek) Nation said he is feeling the effects of the Supreme Court's landmark McGirt decision, and he's not liking it.
Former Principal Chief A.D. Ellis said his family has been struggling to keep apprised of what is happening with their case since he and his wife woke up one late January morning at home to discover two of their pickup trucks were missing.
Ellis said he fears his case and others like it might go nowhere in the criminal justice system since the Supreme Court last summer ruled that the Muscogee (Creek) Nation reservation from the 1860s had never been disestablished by Congress.
The ruling has shaken the existing justice system in the east half of state as more cases are shifted to federal and tribal jurisdictions.
Weeks after they reported the crime on their property, Ellis said he has heard little from the Nation's Lighthorse Police about their case.
Meanwhile, Muscogee (Creek) Nation officials told the Tulsa World they are working the Ellis' case and asked for patience, adding while they can't make any guarantees, their goal is to ensure that no state cases overturned as a result of the McGirt decision go unnoticed.
The ruling, which many expect to stand legal challenge, expands the McGirt case to include crimes occurring within the Cherokee Nation's 1860-era reservation.
"I don't like it at all because they are turning all these people loose to prey on people again," Ellis said.
But Muscogee (Creek) Nation spokesman Jason Salsman said Lighthorse Police are doing their due diligence on cases that come before them.
"I think it is a little bit unfair to place cases falling through the cracks at McGirt's feet," Salsman said. "We are taking those cases. We're working the cases. We're moving them through. We're certainly not going to simply turn people loose like we've seen happen (in other jurisdictions).
"It may take a little time while we build capacity and get things in order, but nothing's falling through the cracks."
While the Rogers County ruling could result in some going free in theory, the judge stayed his ruling for 90 days to give federal and tribal officials time to file charges before they are released.
Ellis said the McGirt decision hit home for him Jan. 30 when he and his wife, Gail, noticed two of their pickup trucks and an all-terrain vehicle weren't where they left them on his rural Okmulgee County property.
"They robbed the marijuana farm next door to my place and then they stole two of my pickups to haul it off in," Ellis said.
Ellis said he found the pickups stuck in the mud by a nearby pond.
His ATV was found by a nearby convenience store, he said.
A convenience store security camera showed a relative of Ellis on the ATV, which was recovered by Lighthorse Police.
Ellis said he told Lighthorse Police that he recognized one of the suspects as a relative, but he has heard nothing since.
The relative has been held in the Tulsa Jail on unrelated charges since Feb. 4, Ellis said.
Gail Ellis said their problems have been complicated by the fact she is a non-Native American.
After she and her husband noticed things missing Jan. 30, she called the local county sheriff's office while her husband called the Lighthorse Police.
While the Lighthorse Police took a police report, the sheriff's office said they were unable to help since the case involved an American Indian, she said.
"We still can't sleep well at night," Gail Ellis said. "We don't know if the guy is in jail or anything. We don't know anything."
Salsman, meanwhile, said Thursday that the tribe's attorney general has signed off on the filing of charges in Ellis' case.
So, who should one call if they are the victim of a crime that occurred within the Muscogee (Creek) Nation, which includes much of Tulsa County, and all or portions of 10 other counties, including Creek, Okmulgee, Muskogee, Okfuskee, McIntosh and Wagoner counties?
Officials have said post-McGirt that most criminal cases involving only non-Native Americans and occurring within the Muscogee (Creek) Nation reservation will continue to be worked by state officials, unless the crime occurred on property owned by the tribe or held in trust by the U.S. government.
Crimes involving Native Americans and occurring within the reservation boundaries will be handled by either federal or tribal officials, depending on the severity of the crime.
Salsman suggested the Nation's Lighthorse Police would be a good starting point for anyone, whether they are a member of a tribe.
"If you are non-native, it doesn't matter, call and we'll help you," Salsman said.
---
Governor addresses Supreme Court's ruling in McGirt v. Oklahoma during State of the State