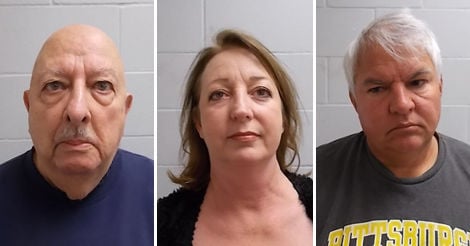 PERRY — A judge ruled Tuesday there is enough evidence to try a former teachers' aide accused of molesting multiple girls at Upper Elementary School.
A day after 10 girls testified during a closed hearing for Arnold Cowen, a judge closed the courtroom again, this time so attorneys could view pornographic images of children recovered from the defendant's computer.
Cowen, 86, is charged in Noble County District Court with 18 felony counts of lewd or indecent acts with a child, two felony counts of lewd or indecent proposals and one felony count of possession of child pornography.
He is accused in the charge of inappropriately touching 10 girls ranging in age from 10 to 13.