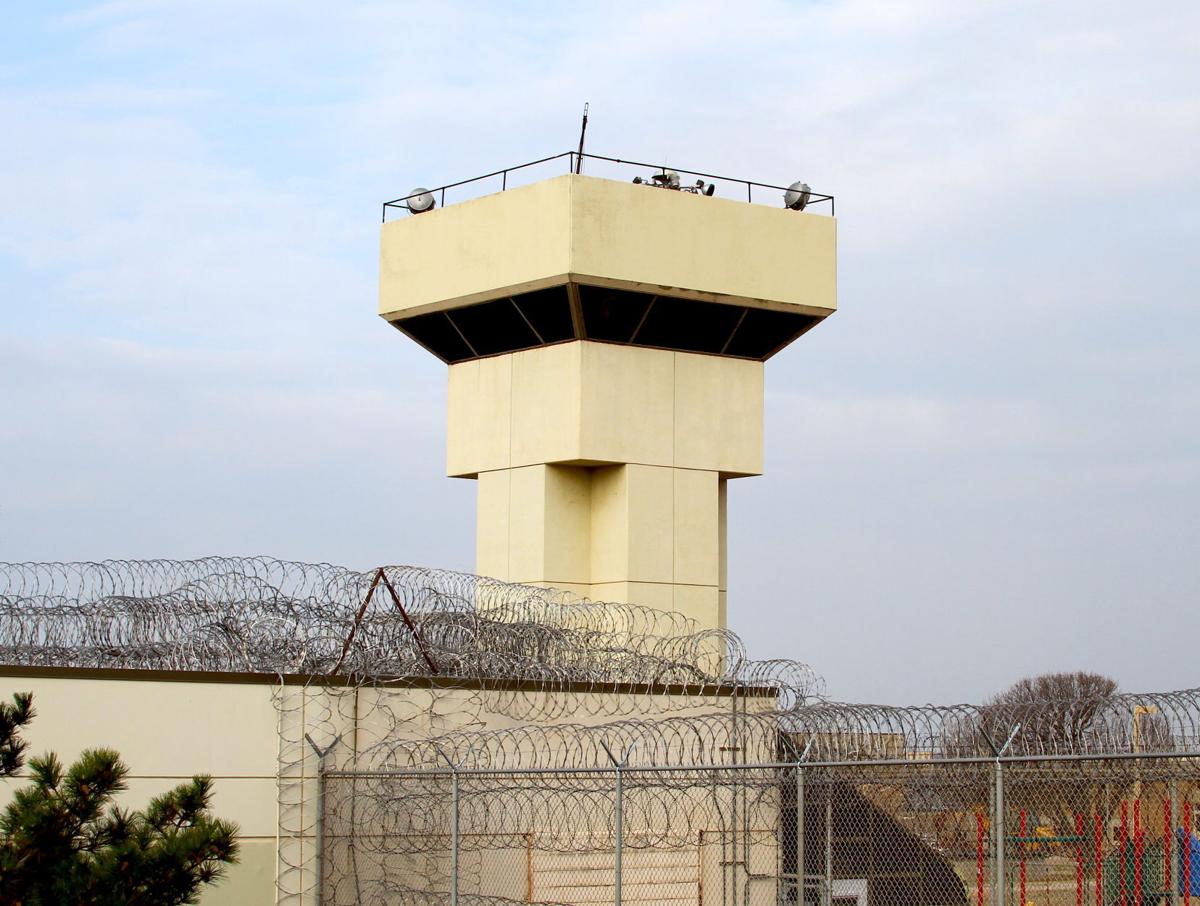 The Oklahoma Department of Corrections has stopped accepting nearly all transfers from county jails in a bid to slow the spread of COVID-19 and manage prison occupancy levels. But while arrivals have slowed, officials and justice reform advocates agree it is virtually impossible to practice social distancing in prisons.
"It seems to me that no one is owning, 'We have an emergency situation here. We have a pandemic,'" said Amy Santee, Senior Program Officer for the George Kaiser Family Foundation, of the situation in an interview Monday. "For some in DOC, keeping them there could be a death sentence. We can't lose sight of the public health consequences of keeping people in a facility."
The DOC has ordered its prisoners to be secured in their cells, with staff delivering food, medicine and other items instead of having people receive them in a group setting. The move was announced three days after DOC Chief of Strategic Engagement Jessica Brown said an employee at Joseph Harp Correctional Center, a medium-security prison in Lexington, tested positive for COVID-19 after last reporting to work March 29.
The DOC's pandemic plan, released March 16, indicates facilities should plan on staffing so essential operations can take place with a reduced workforce for between the next four to six months. Brown said DOC employees are told to "double and triple" clean surfaces and said they are all subject to health screenings before beginning work.
"They are in our care. The state is responsible for their medical needs," Brown said of the DOC population and staff. "And it is our responsibility, so we're going to do everything we can to keep them from getting this virus."
Meanwhile, Open Justice Oklahoma, a project of the Oklahoma Policy Institute, reported there are roughly 25,000 people in DOC custody; and there are about another 31,000 under probation or parole supervision. However, Brown said the Corrections Department does not have the authority to reduce its population in an effort to combat COVID-19 by releasing people before their sentences are completed.
Releases otherwise typically occur with approval from the Pardon and Parole Board. The board has statutory authority to grant parole for non-violent crimes, but those imprisoned for violent offenses receive parole from the governor only after receiving a favorable recommendation from the panel.
Gov. Kevin Stitt has discretion to approve or deny paroles as well as add stipulations or conditions to any parole approval.
The American Civil Liberties Union Oklahoma sent DOC Director Scott Crow a letter last month calling for the agency to work with Stitt and the Pardon and Parole Board to expedite the release of those over 55, anyone who is pregnant or recently gave birth and anyone eligible for community supervision.
It also urged the release of people imprisoned on "technical" violations such as failure to report to an officer and those with compromised immune systems, respiratory conditions or uncontrolled diabetes, citing health risks.
Steve Bickley, the parole board's executive director, said Friday that he wants prisoners to have more opportunities for release than just the completion of their sentence. An increased number of parole requests will be reviewed at the next monthly meeting, set for April 11-13 via video.
"I've been in contact with DOC about personal appearances of inmates. Unless someone is in quarantine, they will be able to appear via video conference, which they normally do," Bickley said. "Last year, we had a deluge of cases, and we're not slowing down a bit. We actually upped the number of people at stage 1 (parole review) this month."
The DOC's pandemic guide indicates isolation is possible if someone shows symptoms of COVID-19, which can include confinement in a cell. But it emphasizes prisoners subject to isolation should receive normal services because they are not there for disciplinary reasons.
Bickley said the current environment underscores the importance of the pardon, parole and commutation review processes, especially because the agency now routinely discusses hundreds of cases during its monthly meetings.
"We're going to continue to do that with the same urgency that we've had all along," he said. "COVID keeps throwing curveballs, but we will find a way to overcome those challenges."
But Felicity Rose, the Research and Policy Director on Criminal Justice Reform for FWD.us, said it is "incredibly important for Oklahoma to take bold action" to prevent the spread of COVID-19 in its prisons. She said Stitt has emergency powers as of Monday that she believes he could use it to speed up the release of prisoners.
Santee agreed, saying releases granted using the standard pardon and parole process could take months while "in other states they're letting people out today."
"I would love to see (the governor) take leadership on this," she said. "I just think about what we saw with cruise ships. I would never compare prison to a cruise ship except in this scenario where you're in confined quarters and once someone gets it, it spreads rapidly. And you don't want to let anyone off the ship."
Rose said there were promising signs locally, such as in Tulsa, of getting out in front of the threat of COVID-19. But she said the spread has the potential to get "really out of hand" if similar efforts don't occur on a state level.
"Rikers (Island) in New York released very few people ahead of time and now they have hundreds of cases," Rose said. "That's what we're gonna see in a lot of other places in the next few weeks if things weren't done ahead of time."
---
Death toll passes 80,000: How is the world handling the coronavirus pandemic?