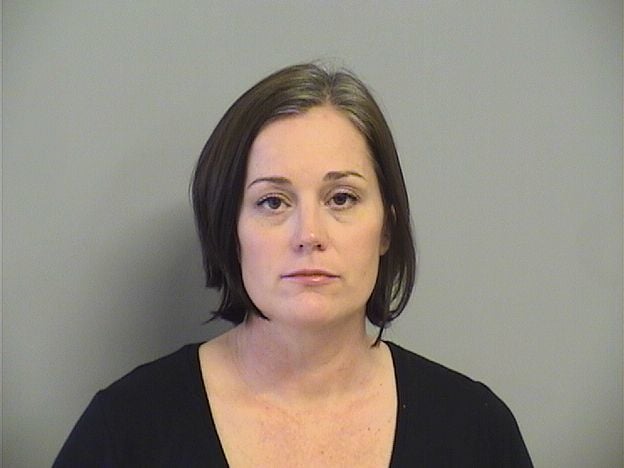 A Berryhill volleyball coach was charged with rape Tuesday on allegations that she and another woman had sex with a student in mid-2019.
Joyce Churchwell, 40, is charged with first-degree rape, according to court documents. Churchwell is a volleyball coach at Berryhill Public Schools, according to the district's website.
School staff alerted Tulsa County sheriff's deputies in December after rumors reached faculty and staff that Churchwell and a former employee had engaged "in a threesome sexual act with another student," according to a probable cause affidavit.
The former employee was not charged Tuesday.
Churchwell and the former employee reportedly connected with the student on the social media app Snapchat. The student was 18 at the time, according to the affidavit. The student told police that the messaging eventually turned provocative. Churchwell is alleged to have sent nude photos and videos of herself.
The affidavit alleges that in mid-2019, Churchwell and the other woman messaged the student, stating that they were at Churchwell's residence and that her husband was out of town. The student told authorities that he went to Churchwell's home, where the three had sex.
Churchwell is on a leave of absence from the school, according to a Berryhill Public Schools statement.
"Berryhill School District takes the safety of its students very seriously and does everything it can to provide a safe learning environment," district officials said in the statement.
School officials stated that they reported the allegations to law enforcement and are cooperating. They declined to comment further, citing the ongoing criminal investigation and confidentiality rights of those involved.
School officials did not identify Churchwell in the statement they provided. The statement, however, was sent in response to a request for comment specifically about Churchwell's arrest.
Deputies arrested Churchwell on Tuesday. She was in the Tulsa County jail that evening with bail set at $5,000.
---
Harrison Grimwood 918-581-8369
harrison.grimwood
@tulsaworld.com
Twitter:
@grimwood_hmg