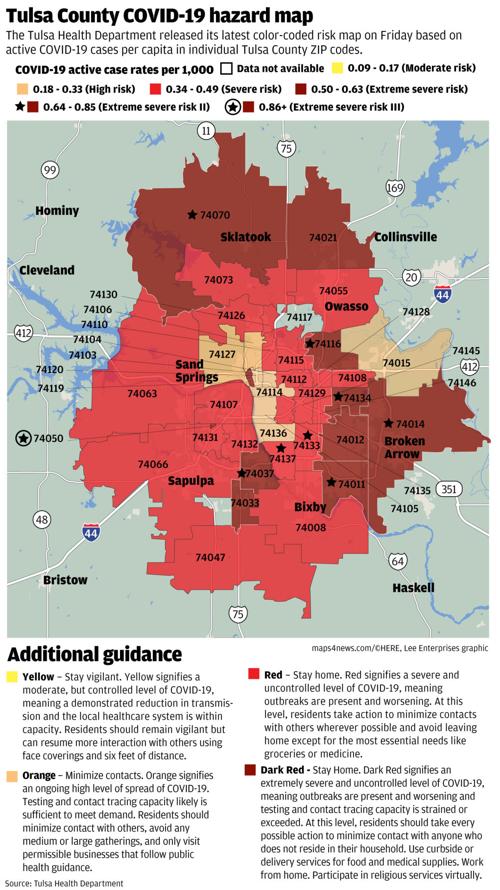 The Tulsa Health Department's ZIP code map has shown a decrease in COVID-19's presence the past three weeks, but overall the risk remains high.
Twelve of 42 ZIP codes remained in the "extreme severe risk" of COVID-19 spread, down from 36 at its peak on Jan. 15. The Health Department's Friday update showed 22 in red for "severe" and eight in orange, the most ZIP codes at "high" risk since there were 18 on Nov. 13.
COVID-19 became so prevalent in Tulsa County, the Tulsa Health Department on Dec. 4 added the dark red "extreme severe risk" category, with Executive Director Bruce Dart saying spread was "out of control."
Dart in a Thursday virtual news conference said more than 10% of Tulsa County's population had tested positive for the novel coronavirus as of that day.
"If the current slowing trend continues, it will take about two weeks before we reach 11% of the population of Tulsa County testing positive," Dart said.
The Health Department's ZIP code map uses 14-day averages of active cases per capita, based on Johns Hopkins University methodology. The interactive map is updated online on Fridays at tulsa-health.org.
The dark red is divided into three levels. One ZIP code was in the worst level, six were in the middle level and five were in the dark red's entry level.
THD's guidance for dark red ZIP codes is to stay at home because there is "extremely severe and uncontrolled level of COVID-19," with outbreaks worsening, and testing and contract tracing capacity "strained or exceeded."
The guidance is similar for the red threshold. The red suggests staying home except for most essential needs like groceries or medicine, whereas dark red urges uses curbside delivery for food or medical supplies.
---
Video: Tulsa mayor on federal 'megapod' to distribute vaccines
---
Gallery: Guidance for Oklahomans signing up for COVID-19 vaccinations through the state portal during Phase 2
Q&A: State vaccination portal help and other guidance as Oklahoma enters Phase 4
Who is eligible currently?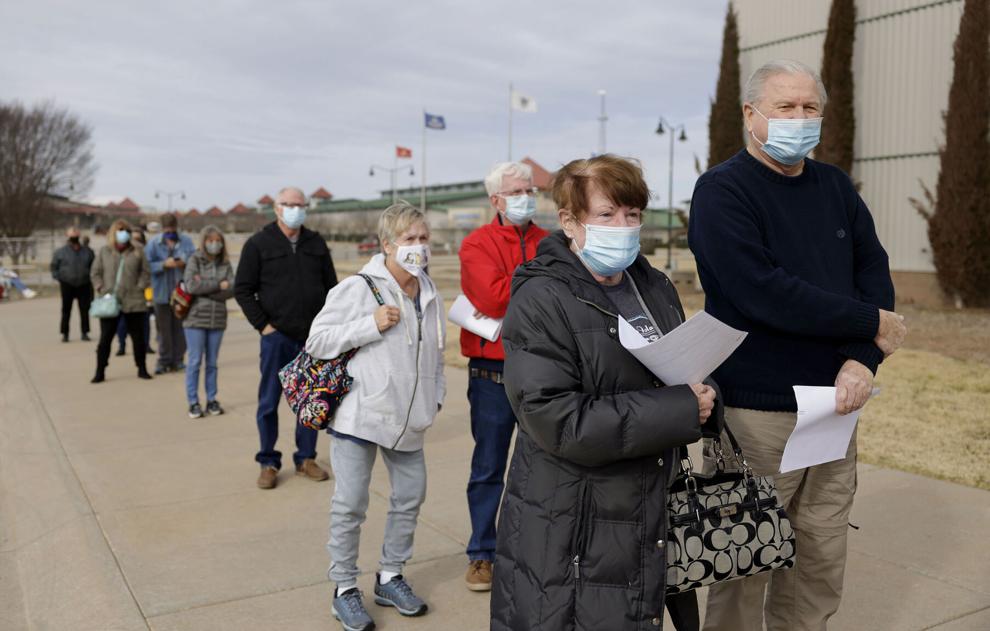 What determines how many appointments are available?
I signed up at vaccinate.oklahoma.gov but never got an email confirmation of any kind — what should I do?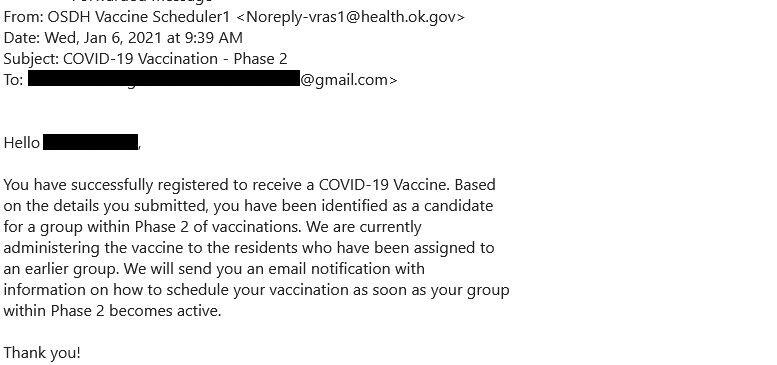 I've been told I can make an appointment, but I went to the portal and there were none available within 100 miles — what do I do now?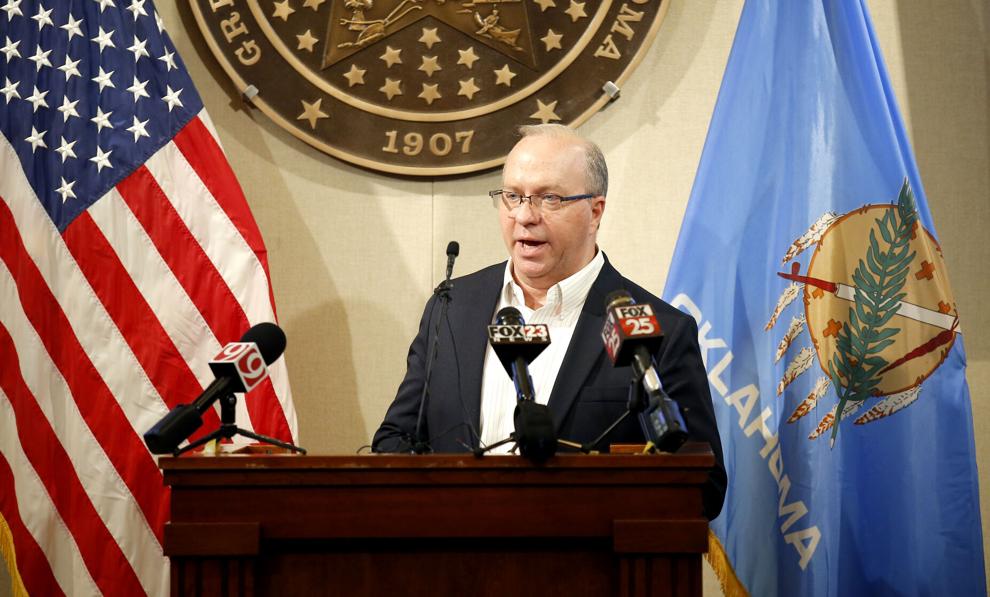 When will new appointments be added to the online portal as the state is updated on the supply of vaccines expected to ship from the federal government?
Someone I know is unable to go online to access the vaccination portal — how can they make sure to get an appointment?
How are 211 and LIFE Senior Services trying to help?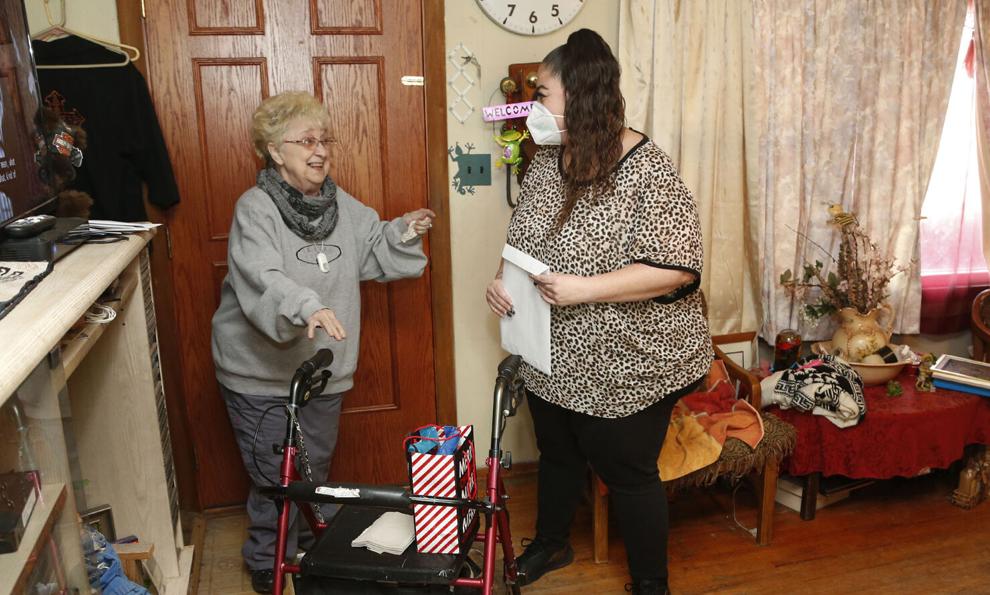 Who else is trying to help people book appointments?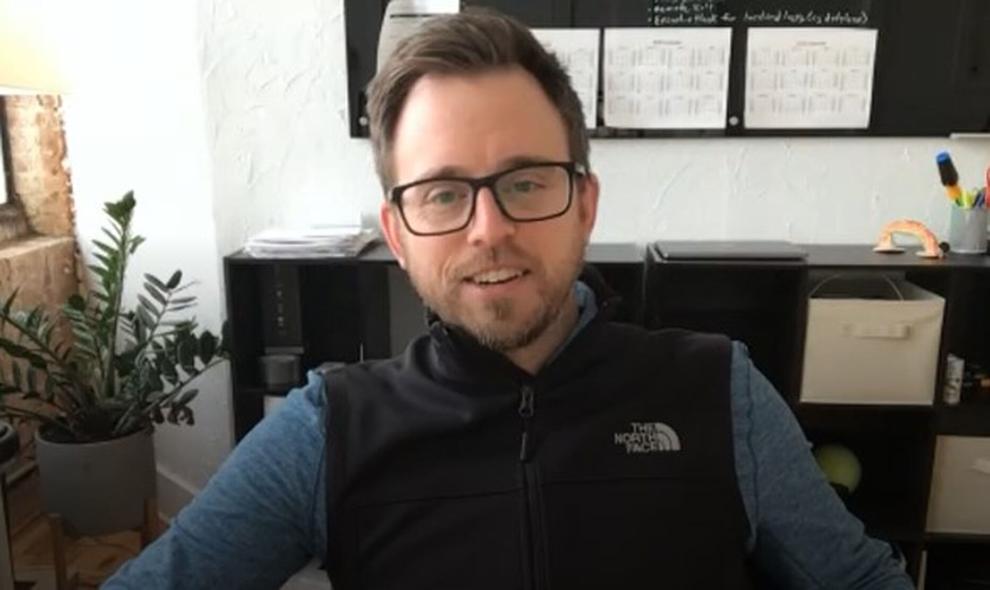 Can I show up at a vaccination site without an appointment to wait for someone to miss their scheduled time?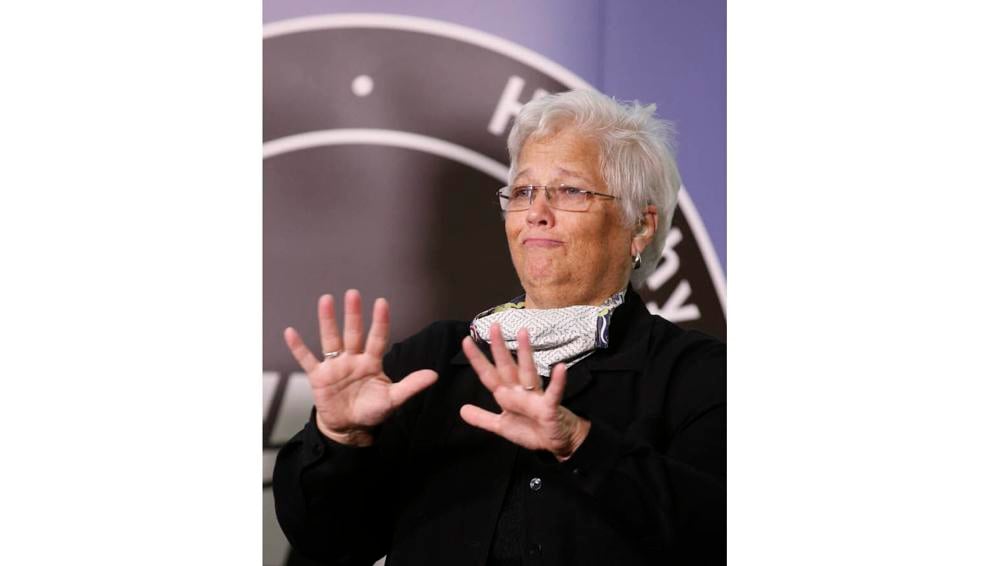 What happens if I am unable to make my scheduled appointment? Can it be changed?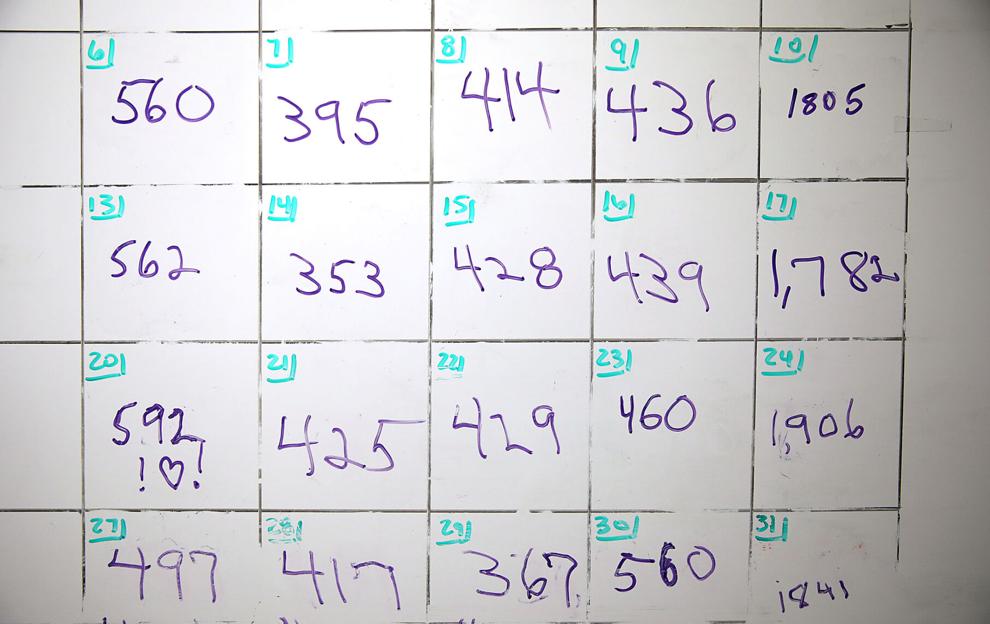 At what point do I schedule my second dose or "booster shot"?
I can't get an appointment for my booster dose when I am supposed to — is it OK to take it any later?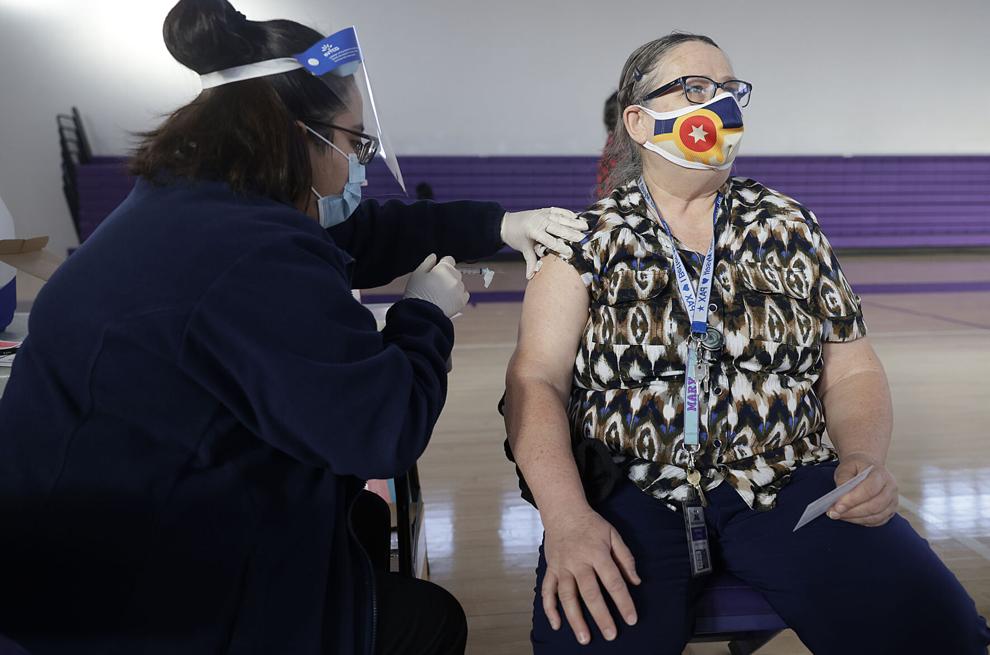 Can I choose whether I receive a Moderna or Pfizer shot?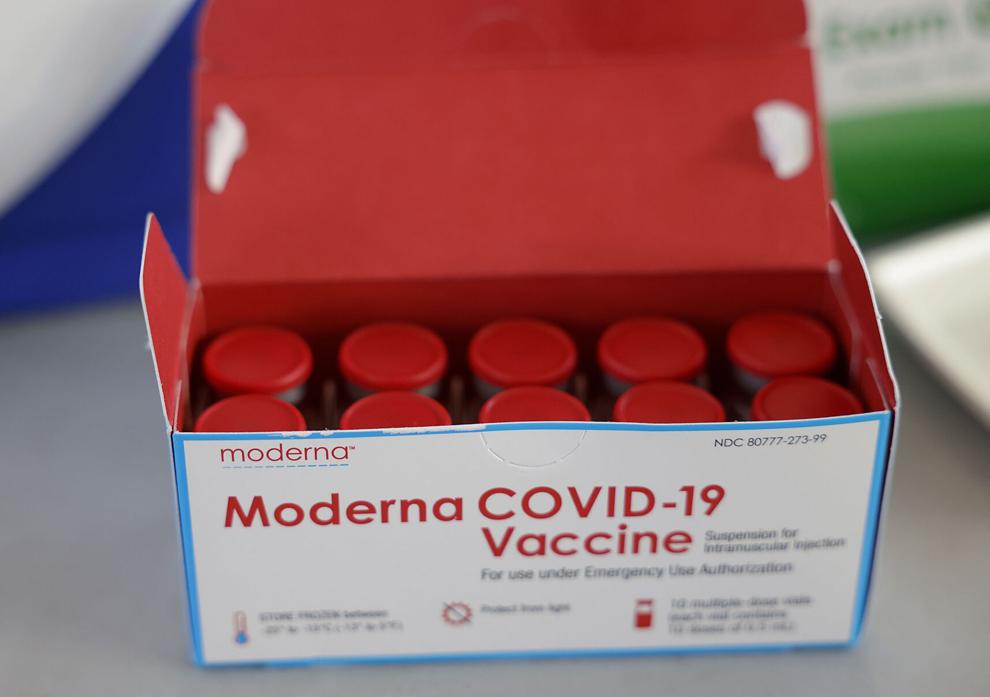 Will I be able to drive-through to get my vaccination or will I have to go inside a facility?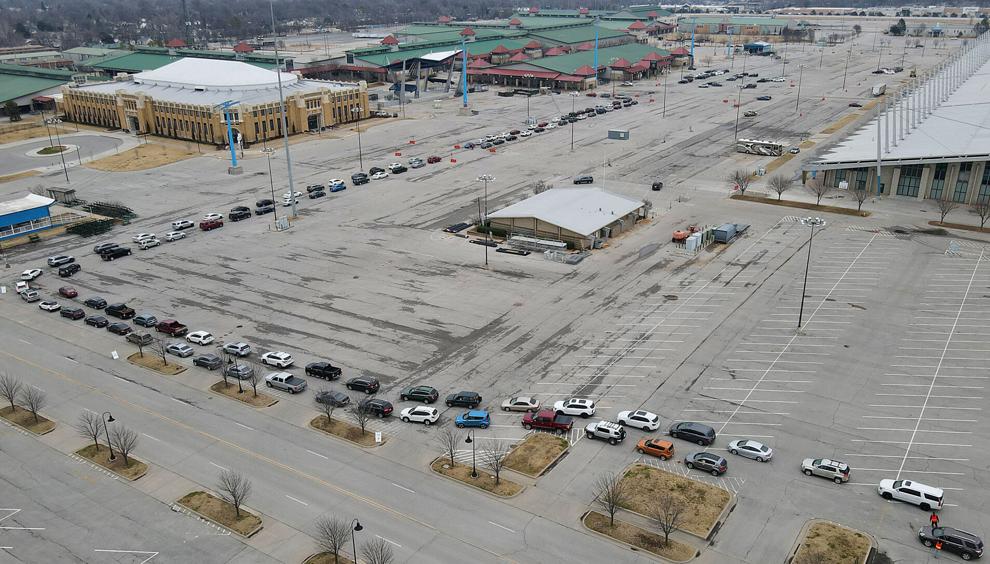 If I have already had COVID-19, do I still need to consider getting the vaccine?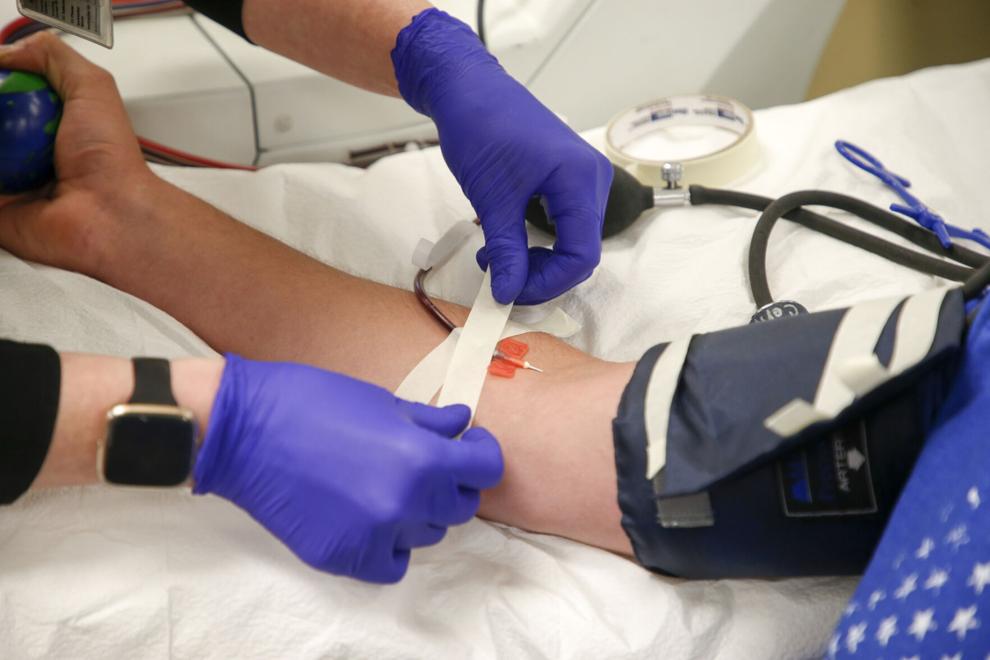 Do I still need to practice the three W's after getting my vaccination?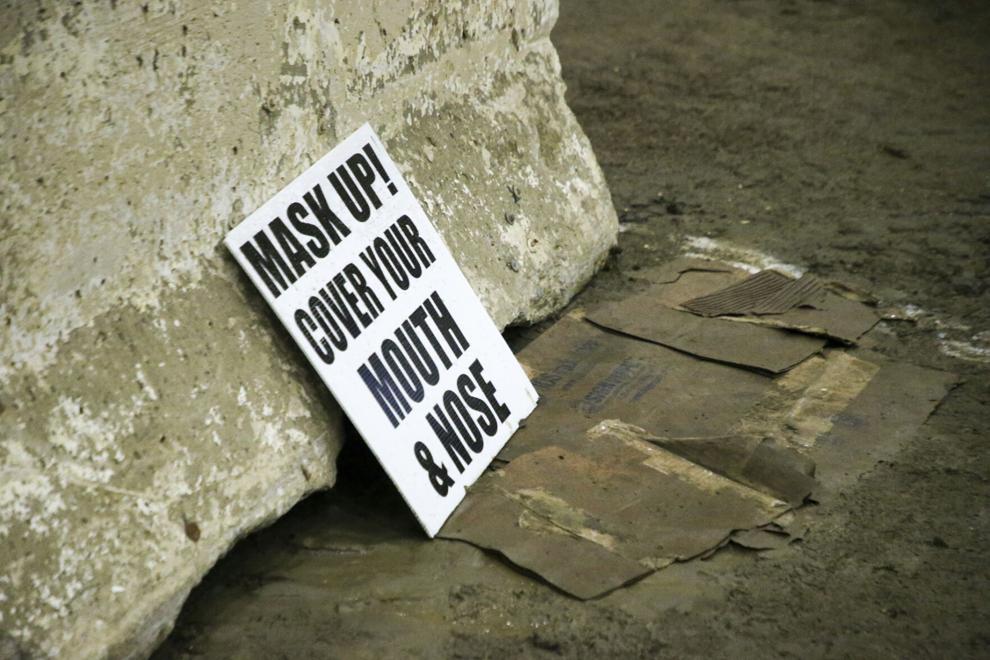 Can you be a carrier of the virus after receiving a vaccination?
Why do I have to wait 15 minutes before being able to leave after my vaccination, and what side effects are common?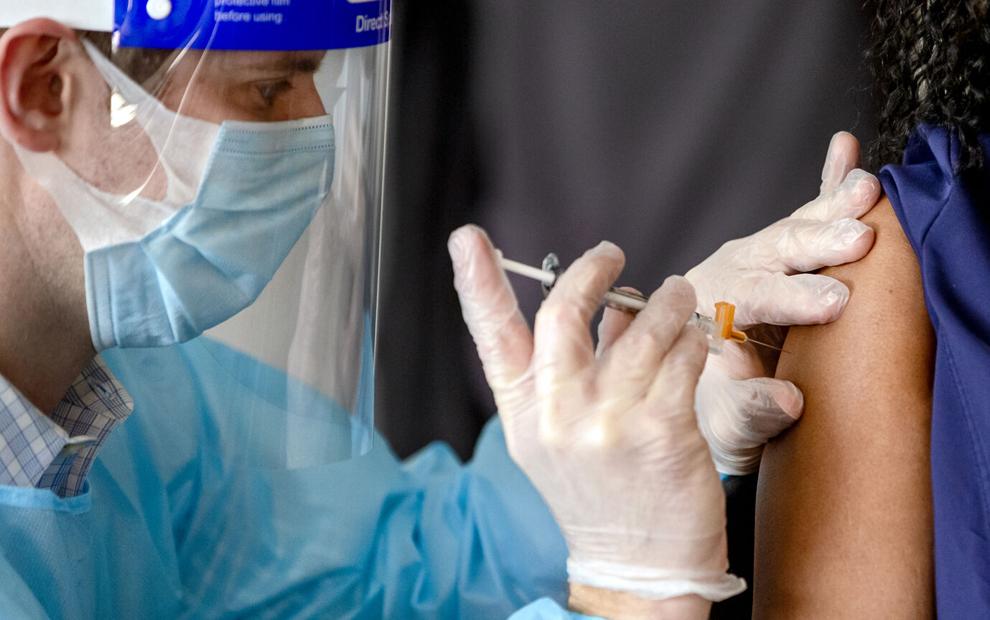 How many vaccine doses have gone to waste in Oklahoma?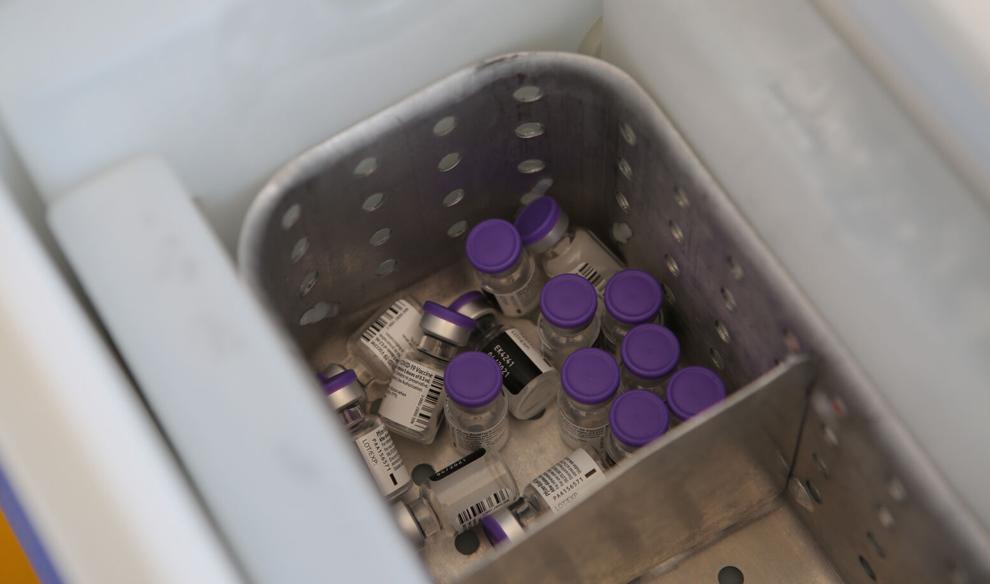 12 months for just $26