Citing a landmark U.S. Supreme Court ruling in McGirt v. Oklahoma issued last year, the Oklahoma Court of Criminal Appeals found Thursday the Chickasaw and Cherokee nations were never formally disestablished by Congress.
Though not unexpected, the rulings mean hundreds of state court cases will have to be shifted either to federal or tribal courts.
The court said that the three reported victims in the 2010 death penalty case against Shaun Michael Bosse were members of the Chickasaw Nation and that their deaths occurred within the boundaries of the tribe outlined in treaties signed in the 19th century.
The judges noted the area in Purcell where authorities said the slayings occurred was within the Chickasaw Nation and was never owned by the state, requiring his death sentences to be dismissed.
A Craig County firearms case against Travis John Hogner will also be dismissed, as Hogner is a member of the Miami Tribe of Oklahoma and is accused of a crime committed within the Cherokee Nation's 14-county jurisdiction area.
"McGirt itself concerns only the prosecution of crimes on the Muscogee (Creek) reservation," the court wrote in Bosse's case, which was cited in Hogner's appeal decision. Despite that, the judges found the McGirt precedent "applies to every claim that the state lacks jurisdiction to prosecute a defendant" who claims and says they can prove tribal enrollment.
"The treaties concerning the Five Tribes which were resettled in Oklahoma in the mid-1800s (the Muscogee Creek, Cherokee, Chickasaw, Choctaw and Seminole,) have significantly similar provisions; indeed, several of the same treaties applied to more than one of these tribes," the appellate court wrote.
Bosse's and Hogner's cases were among numerous matters under review after the Supreme Court determined Jimcy McGirt should be prosecuted federally on sex crimes charges because he was enrolled in the Seminole Nation and stood accused of offenses within the Muscogee (Creek) Nation's 11-county region.
The mandates for Bosse and Hogner are stayed for the next 20 days. But the Cherokee Nation said in a statement that the McGirt decision "provided long overdue recognition of the reservation of the Muscogee (Creek) Nation and ultimately all of the Five Tribes."
The tribe watched Hogner's case closely and filed an amicus, or friend-of-the-court, brief last fall arguing its boundaries were still intact.
District 12 District Attorney Matt Ballard, whose office prosecuted Hogner, said he's identified roughly 400 cases within his district that could be affected by the case because much of District 12 is within the Cherokee Nation. A spokesperson for Tulsa-based Acting U.S. Attorney Clint Johnson said the office anticipates its caseload will initially increase by between 500 and 600 cases that are still, for now, on the books in state court.
The agency has so far identified 76 cases for federal prosecution alleging crimes within the Cherokee Nation reservation that involve Native American victims or defendants.
In Hogner's case, the Court of Criminal Appeals wrote that the Craig County District Attorney's Office did not take a formal position in Hogner's case on whether the "alleged Cherokee Nation Reservation" existed. However, it pointed out the state and defense agreed Hogner was Native American and the reported crime occurred within the tribe's historical boundaries.
Cherokee Nation Attorney General Sara Hill wrote in the amicus brief that "Clear language of disestablishment was available to Congress when it enacted laws specifically applicable to the Five Tribes as a group and to Cherokee Nation individually, but it did not use it." Tribal officials had meetings with district attorneys in the northeast Oklahoma region ahead of the expected decision in Hogner's case, according to a statement from Principal Chief Chuck Hoskin Jr.'s office.
Ballard said he was concerned the court's decision could mean people accused of violent crimes escape prosecution either because of statute of limitations laws or because the federal and tribal systems do not have equivalent crimes to charge.
He told the World he believed Hogner's case would be among those that would be unable to be pursued in federal or tribal courts, which he said was "frustrating." Hogner had received a 50-year prison sentence at trial.
"We've been doing business in Oklahoma a certain way for 114 years, and for that to change on a dime is incredibly difficult," Ballard said of the situation. Speaking about his office's operations in the months after the McGirt decision, he said that "Prosecutors are reluctant to file cases they may end up not prosecuting. And it slows the entire criminal justice system down."
Indeed, Judge Robert Hudson wrote in a concurrence in Bosse's case that "McGirt must seem like a cruel joke for those victims and their family members who are forced to endure such extreme consequences in their case." He said Congress "may have the final say" and can take "corrective action, up to and including disestablishment of the reservation."
But Hill said Thursday that her office has already filed more than 300 cases in tribal court in the past few weeks after their dismissal in state court, and that "many other cases" will be re-filed federally. She said the Cherokee Nation recently upgraded its criminal code to ensure consistency with state law to ease the process of transferring those cases into the tribal court system.
And Chickasaw Nation Governor Bill Anoatubby said the Chickasaw Nation received and was appreciative of assurances from federal prosecutors that charges against Bosse would be "timely filed" there as a part of "our efforts to see justice done for the victim's family." In agreeing with Bosse's jurisdiction claim, the court said Congress is the only body that may disestablish a reservation it created and must clearly express its intent to do so, which has yet to occur.
Hoskin said the Cherokee Nation is "fully committed to working alongside federal and state partners to effectively prosecute criminals while fully preserving our sovereignty." But he said he believes Congress must "authorize compacting that preserves 100 percent" of the McGirt precedent.
Johnson said his district is prepared for what he described as an "onslaught" of new cases to pursue because of the new rulings. He said a group of prosecutors has been tasked with reviewing cases involving Native American defendants or victims since the McGirt decision's release.
"These prosecutors will either refer the cases to Cherokee Nation for prosecution or accept them for federal prosecution," Johnson said of the arrangement. "Rest assured, our office will work in close partnership with local District Attorneys, the Cherokee Nation Attorney General as well as local, state, tribal, and federal law enforcement agencies to ensure the continued provision of public safety for the people of northeastern Oklahoma."
Anoatubby said the court's rulings "affirm what we have always known: The Chickasaw people continue, and so too does our treaty homeland."
"We have a long history of working closely with the State of Oklahoma to address significant challenges and develop solutions for the benefit all Oklahomans," he said.
"We look forward to working together on this issue in a manner that respects tribal, state and federal sovereignty. Given our history, we believe good faith negotiations based on an accurate evaluation of the facts offer a productive path forward."
---
McGirt v. Oklahoma: Supreme Court decision and aftermath
McGirt v. Oklahoma: Supreme Court decision and aftermath
July 9, 2021: Cherokee Nation highlights expansion of legal system on anniversary of ruling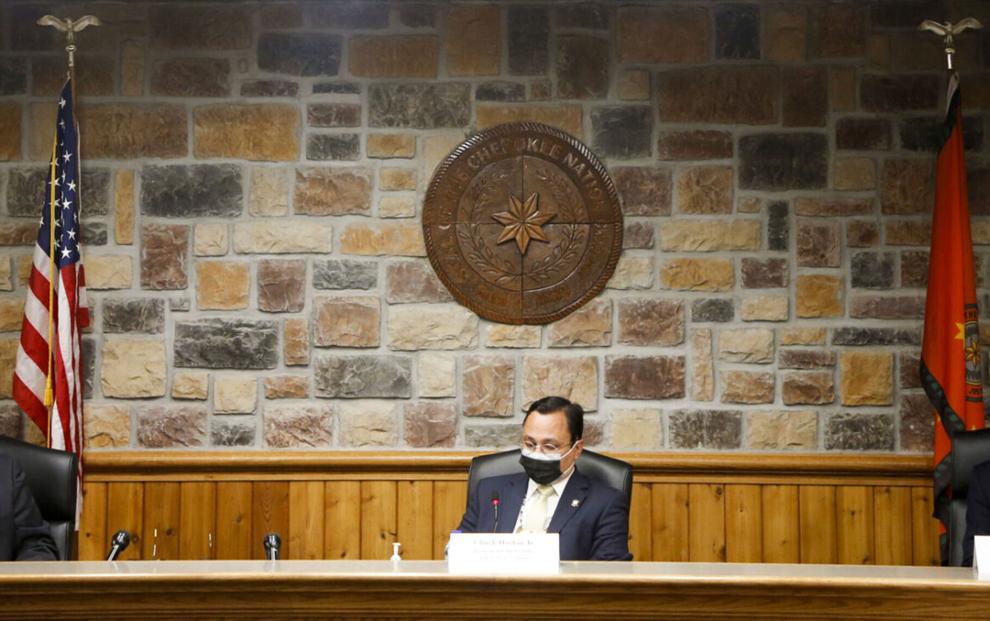 July 8, 2021: 'McGirt v. Oklahoma Community Impact Forum' set for July 13; tribal leaders irked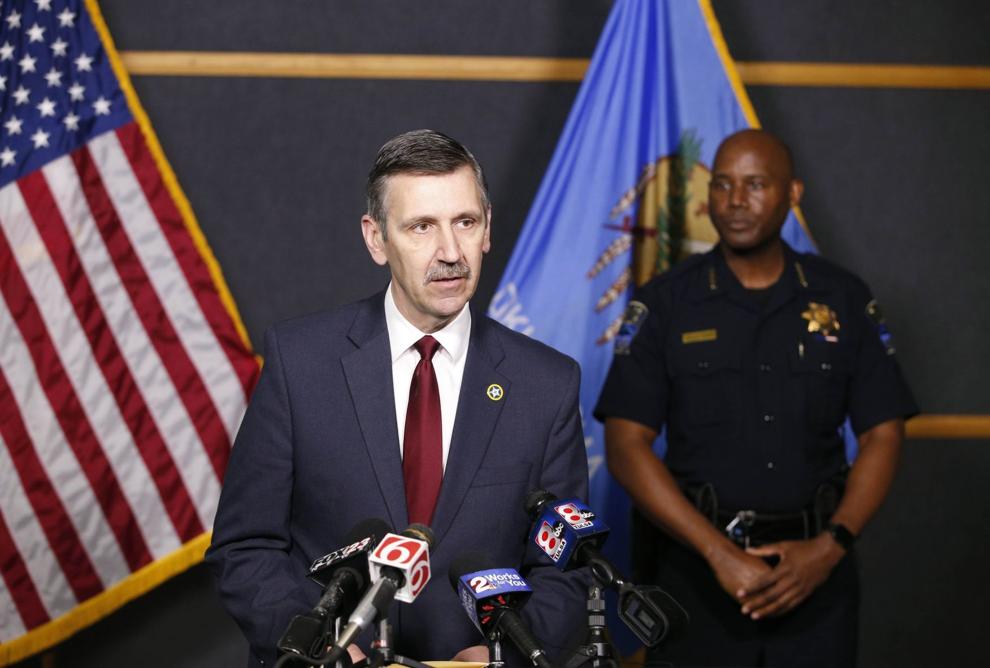 June 10, 2021: '80s serial rapist's claim he is 'Indian' for criminal jurisdictional purposes rejected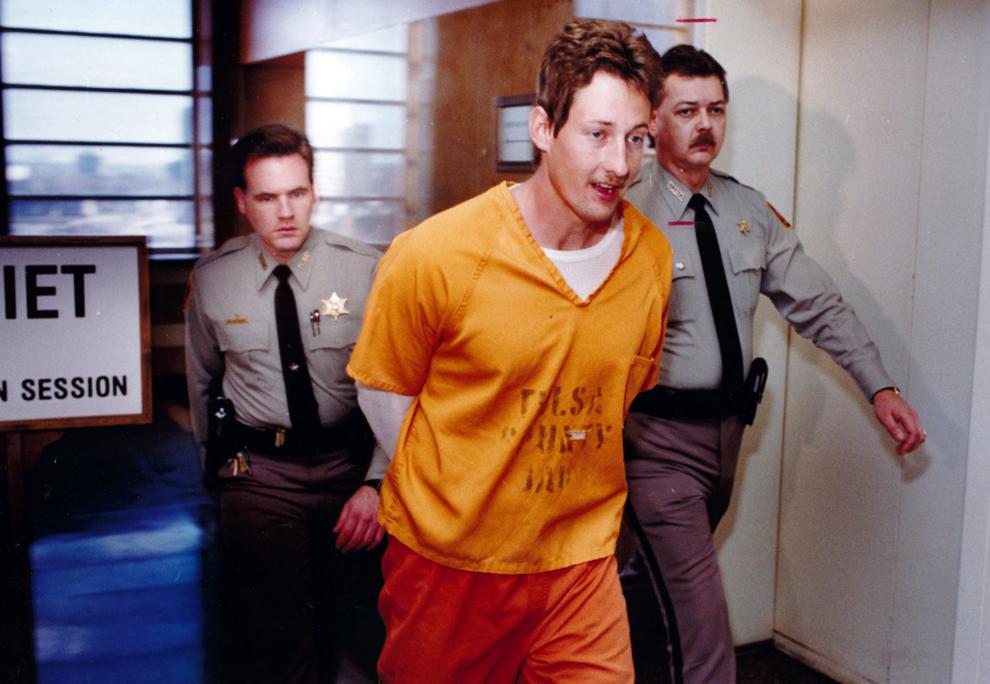 May 26, 2021: U.S. Supreme Court signals they could limit ruling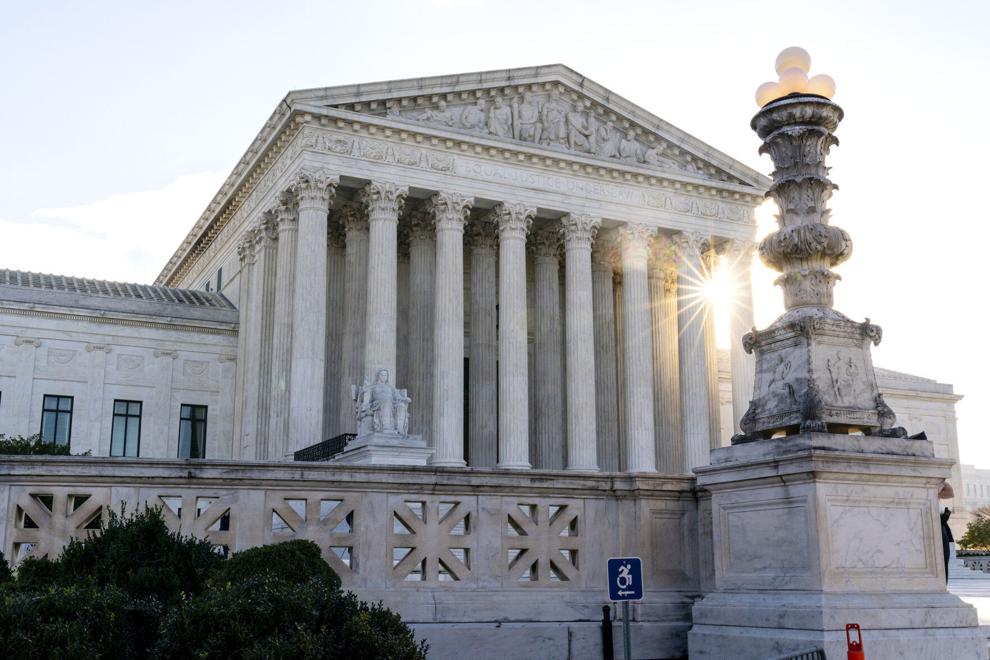 May 19, 2021: State-Tribal Litigation Fund bill passes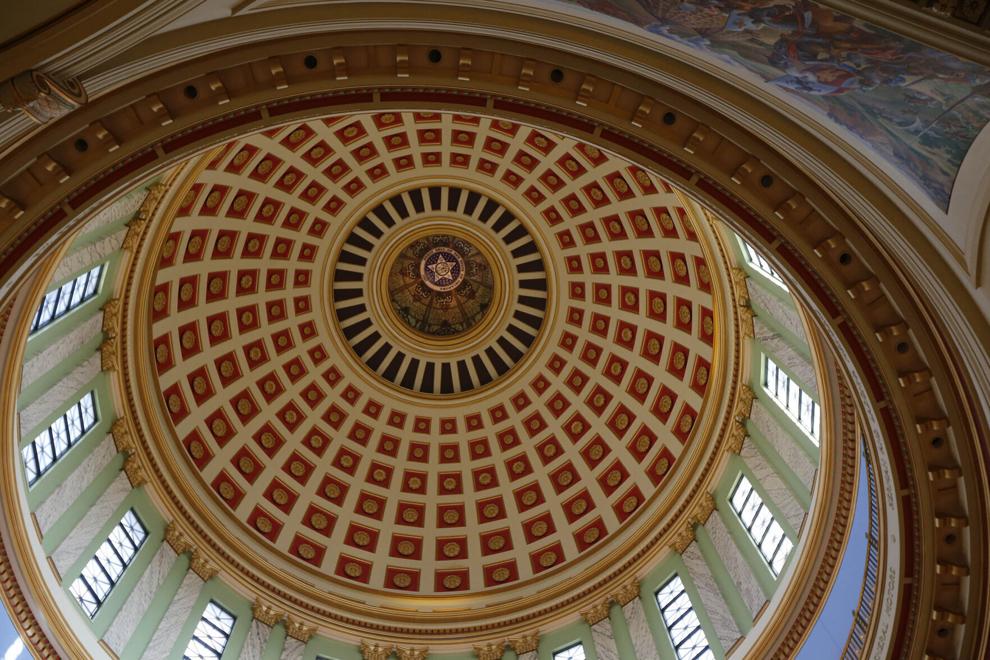 May 17, 2021: How Cherokee Tribal courts are handling the surge in cases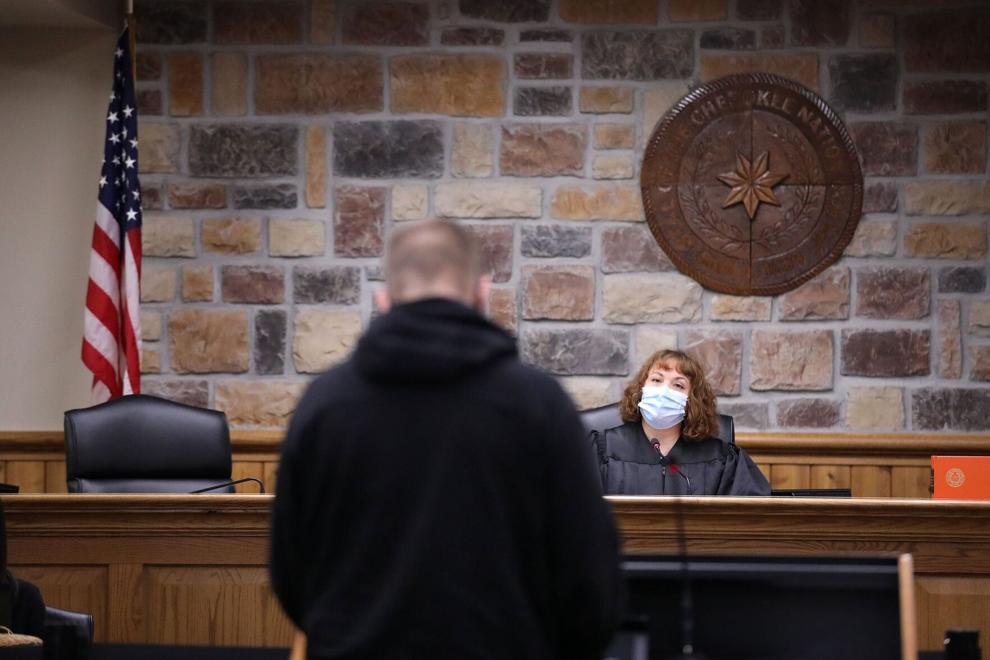 May 11, 2021: Oklahoma congressman's bill would allow tribes to compact with state on criminal jurisdiction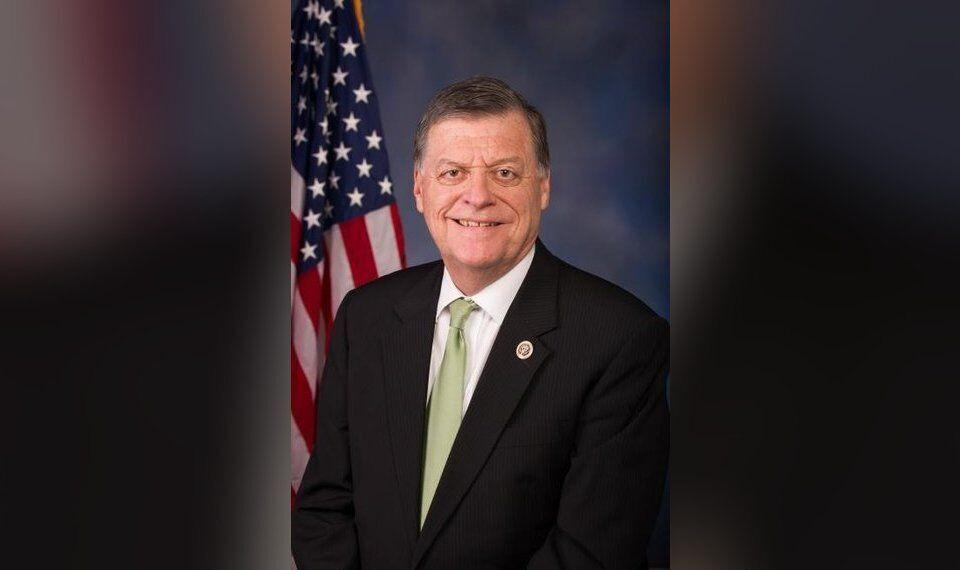 May 10, 2021: Cherokee, Chickasaw tribal chiefs announce support for federal legislation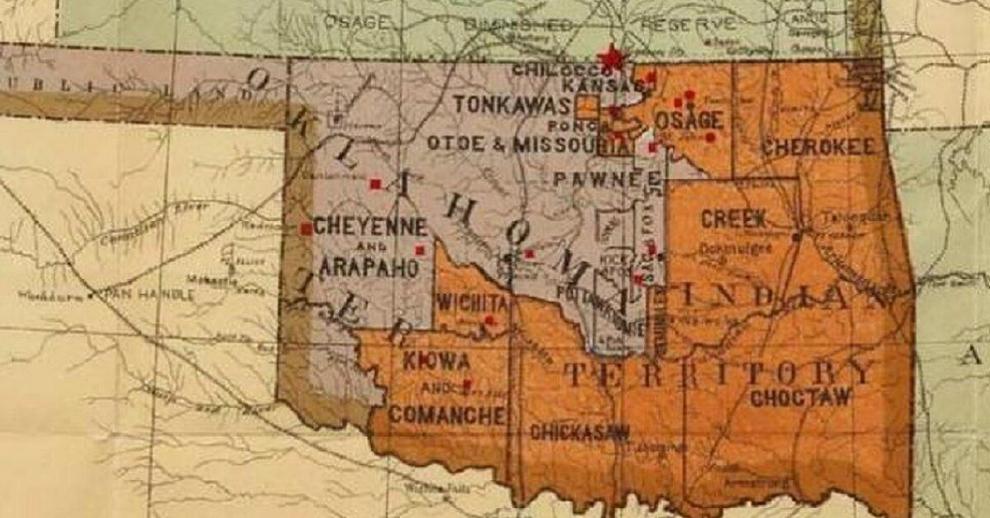 April 29, 2021: State appeals court overturns two more death sentences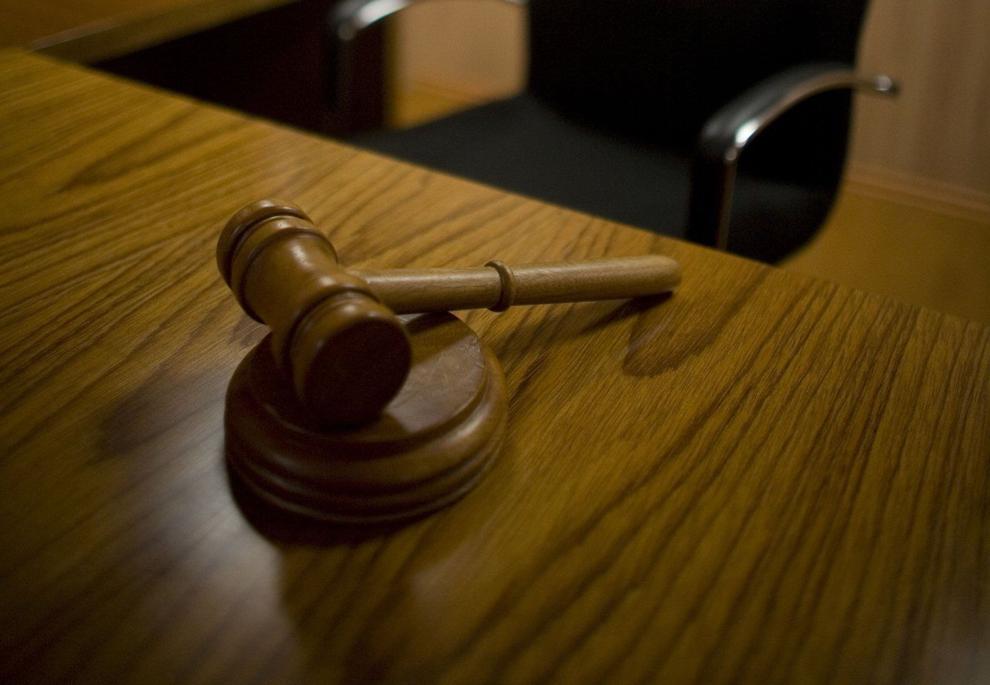 April 28, 2021: AG seeks to intervene in case of power plant objecting to property taxes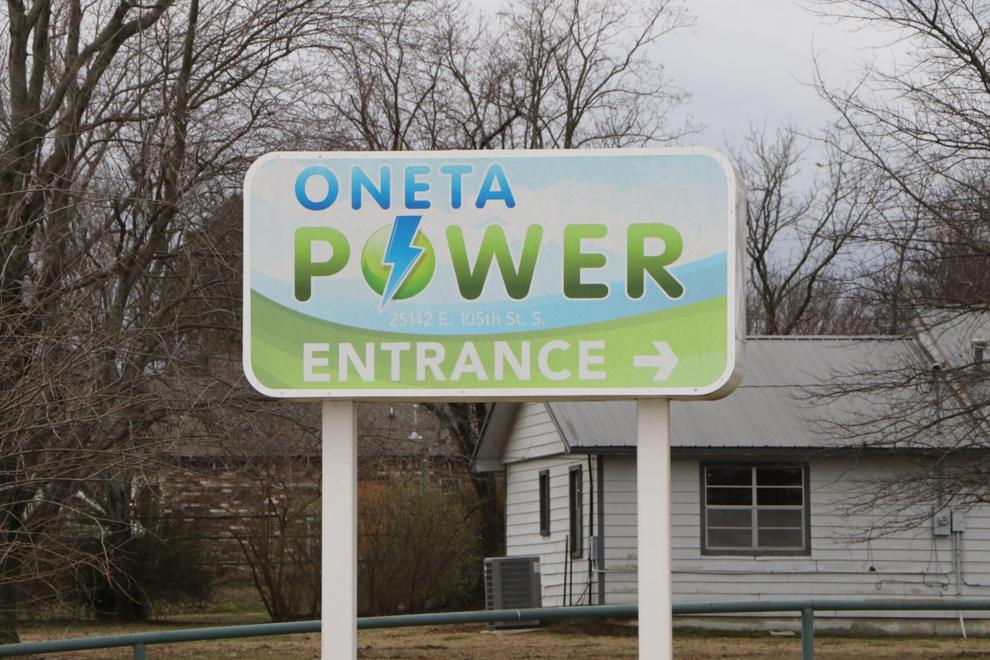 April 15, 2021: Appellate court rejects claims of two who failed to prove ancestry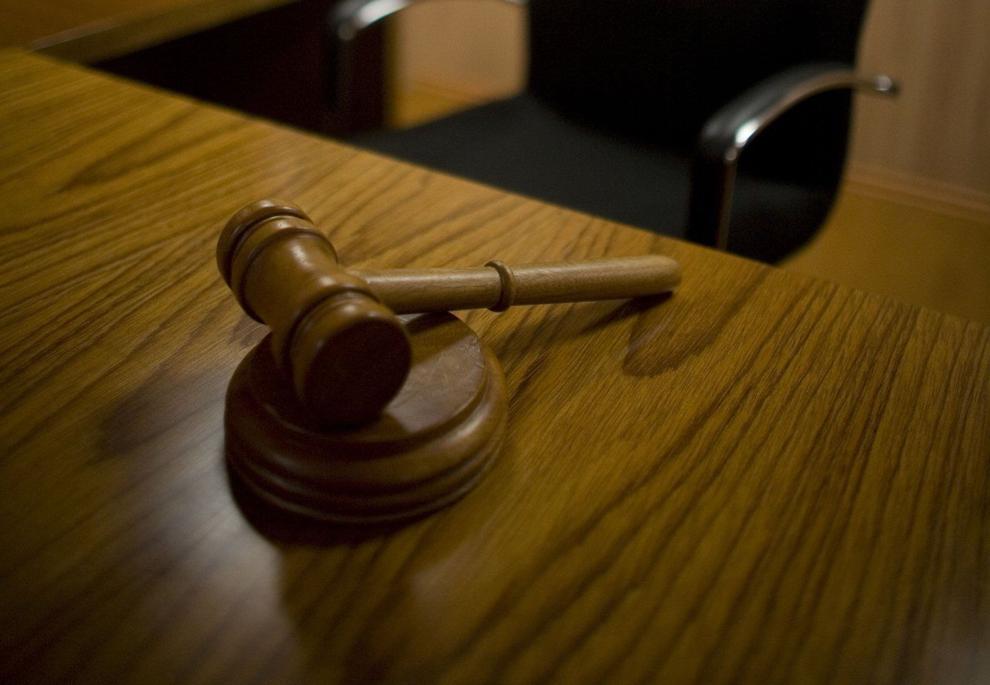 April 14, 2021: Chickasaws question Gov. Stitt's rhetoric about McGirt impact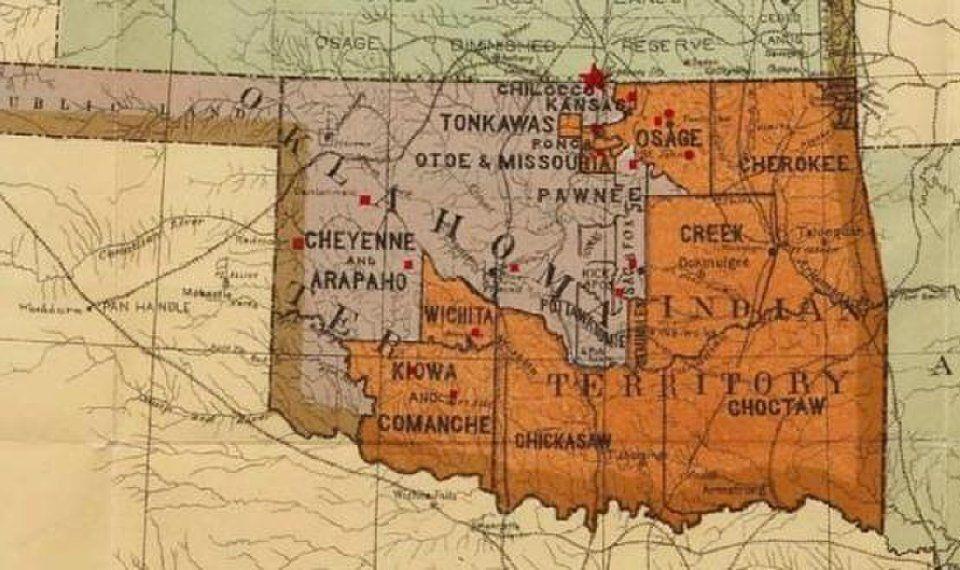 April 9, 2021: Four serving life sentences in state prison to get new trials
April 8, 2021: Death-row inmate's state conviction, sentence are in jeopardy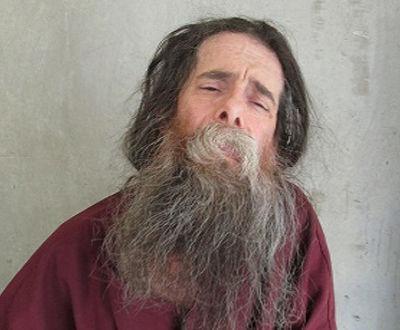 April 8, 2021: State appellate court dismisses five more cases on jurisdictional grounds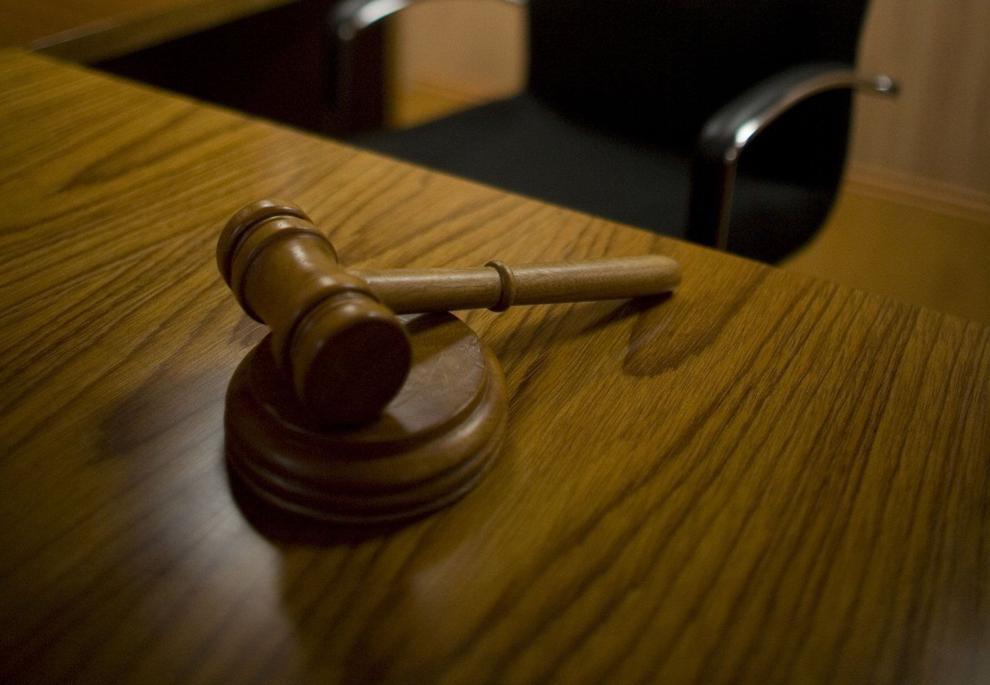 April 6, 2021: Cherokee AG says some cases dismissed by ruling could go unretried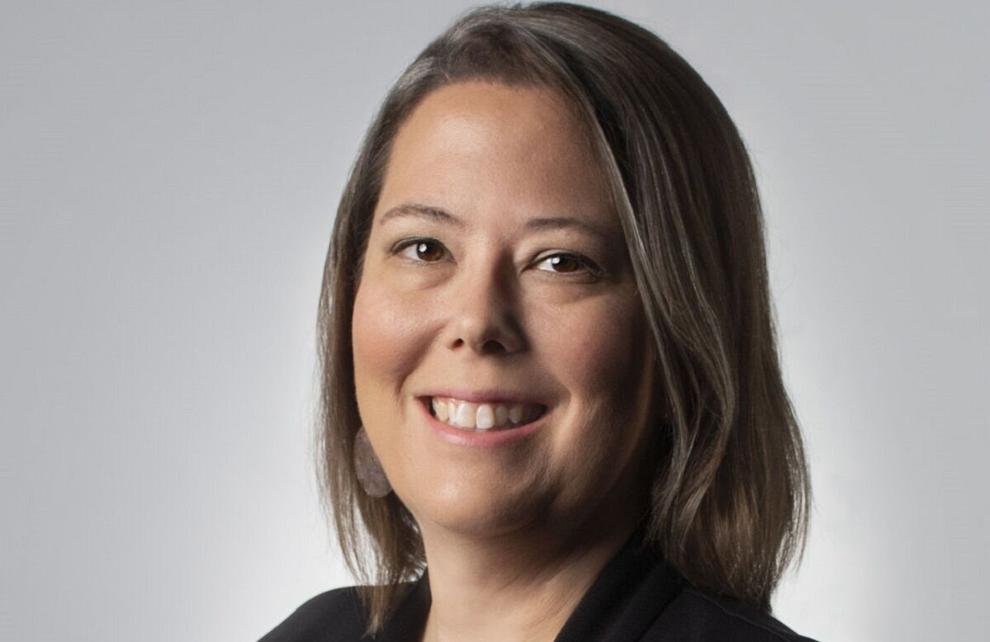 April 1, 2021: State appellate court expands McGirt ruling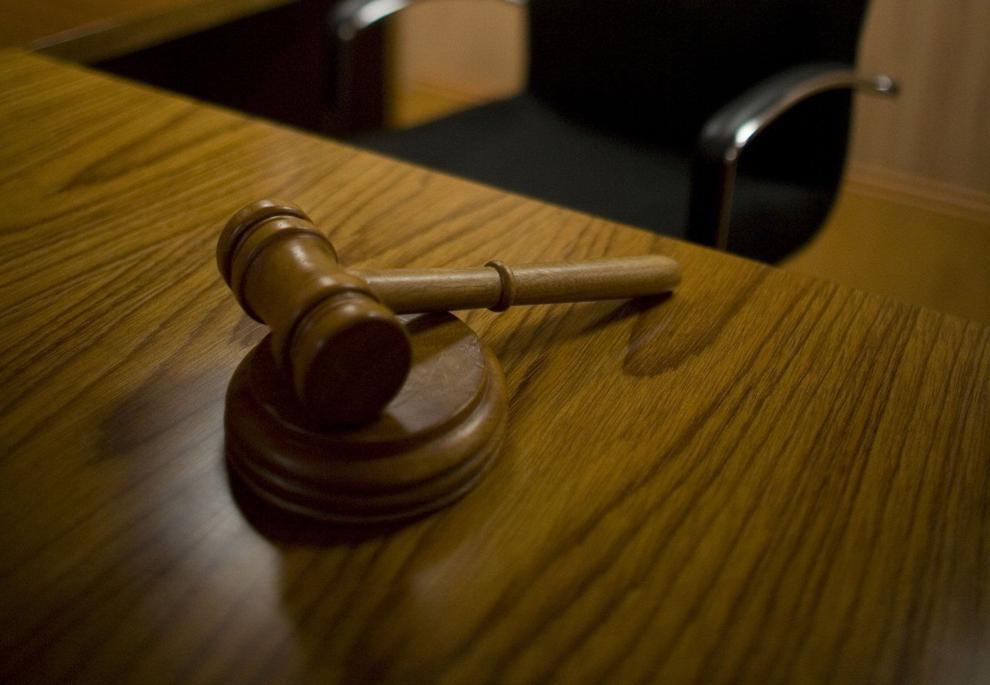 March 31, 2021: 'Fracture' in criminal system created by decision, Tulsa County DA says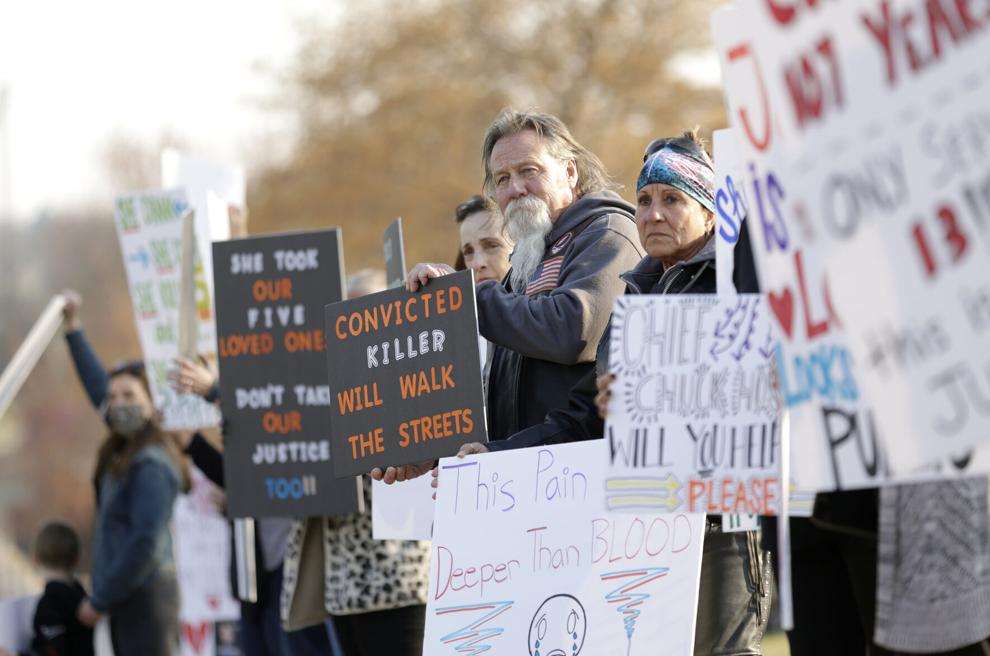 March 18, 2021: Manslaughter conviction for ex-Tulsa Police officer overturned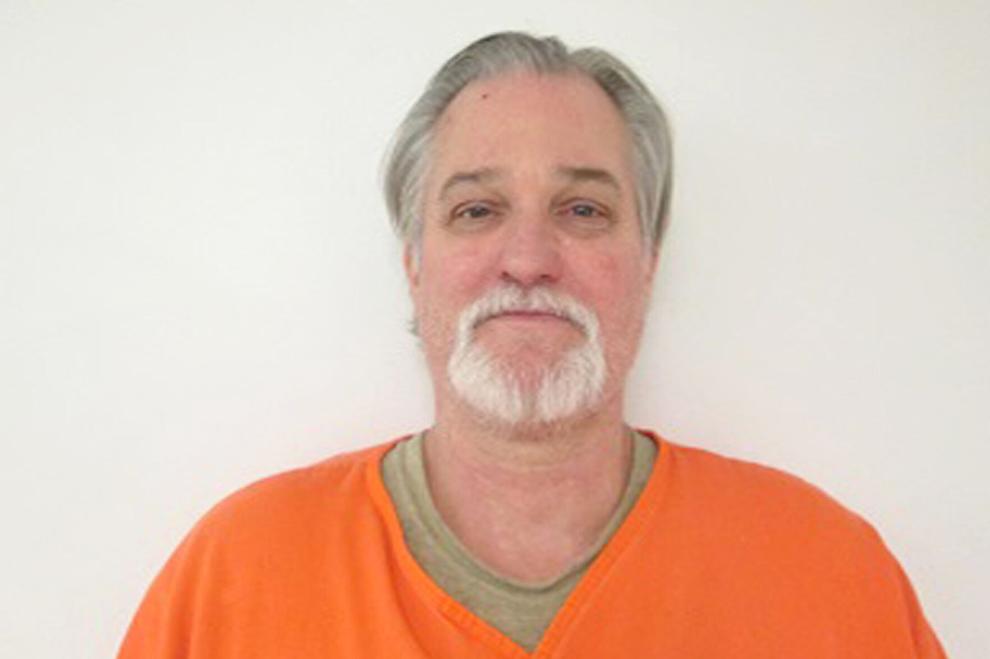 March 14, 2021: Broken Arrow power plant claims county has no authority to levy property taxes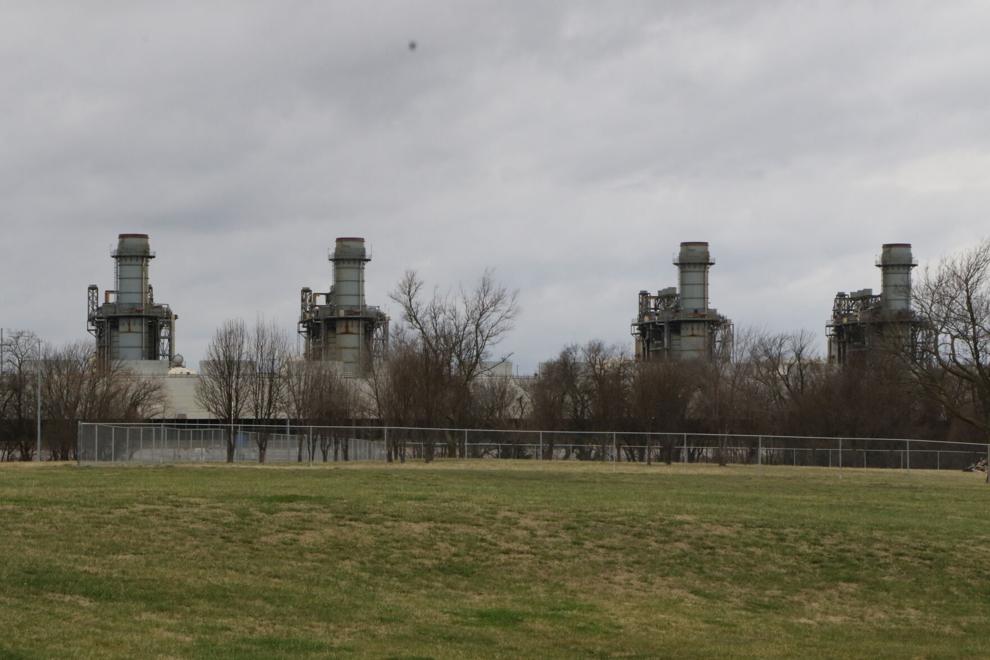 March 11, 2021: Court ruling means hundreds of state criminal cases will be shifted to tribal or federal courts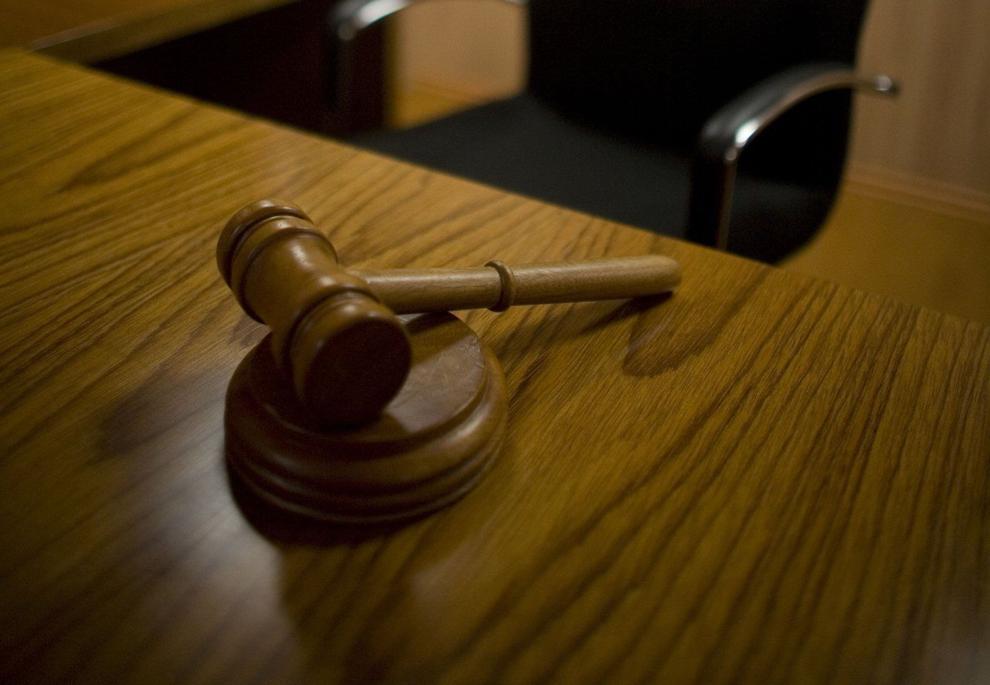 March 11, 2021: Cherokees expanding criminal justice system for larger role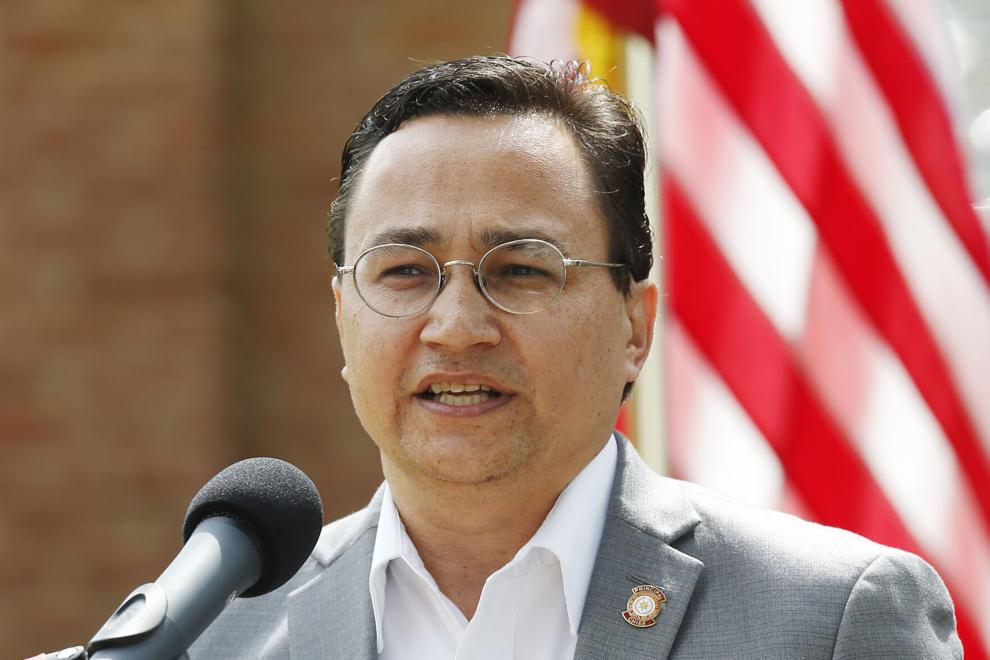 March 7, 2021: Former principal chief isn't happy as McGirt decision hits home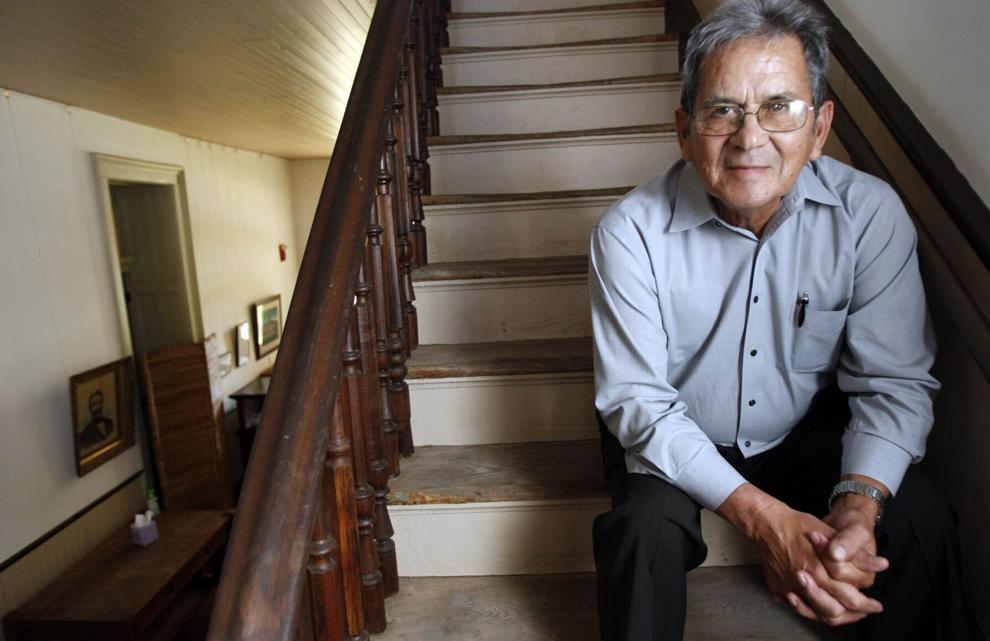 March 4, 2021: Rogers County judge dismisses over 100 criminal cases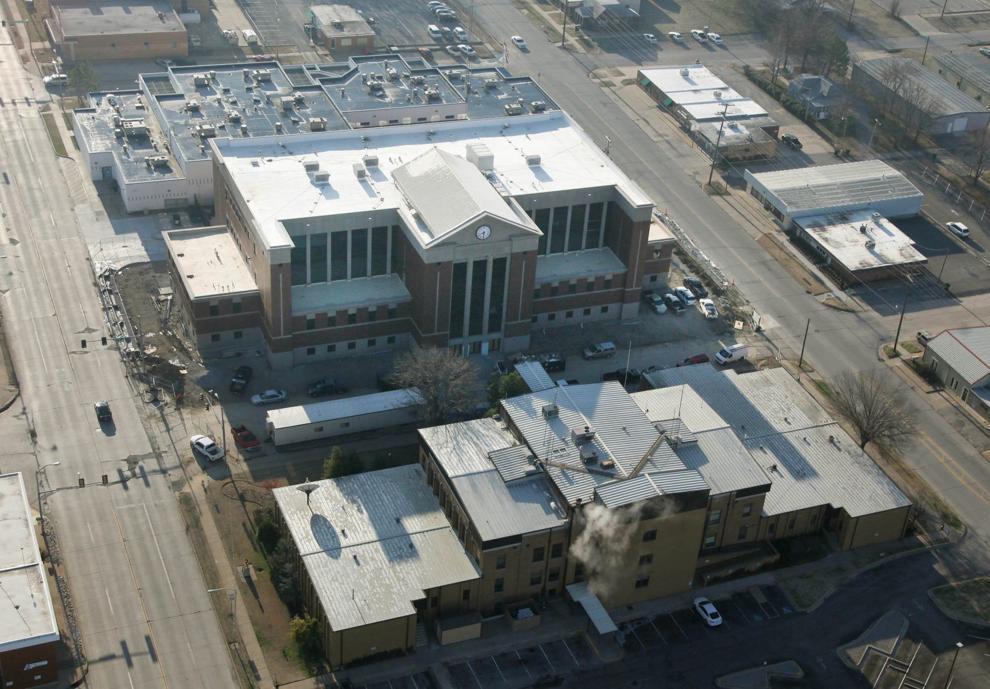 Feb. 1, 2021: Gov. Stitt takes on McGirt ruling during State of the State address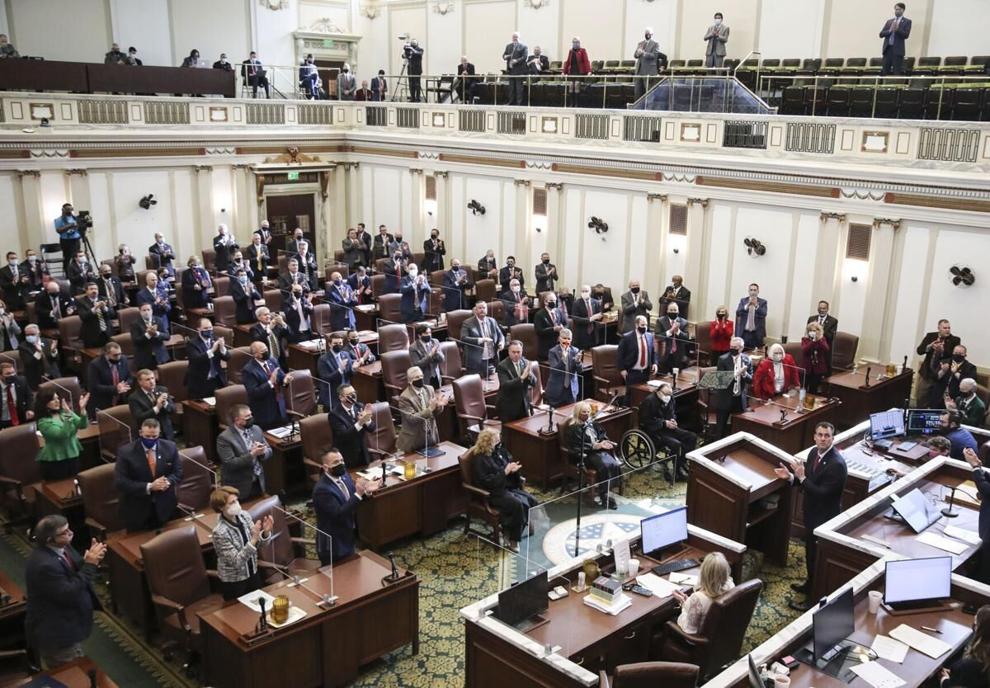 Jan. 28, 2021: McGirt decision impact on state oil and gas industry examined during OEPA briefing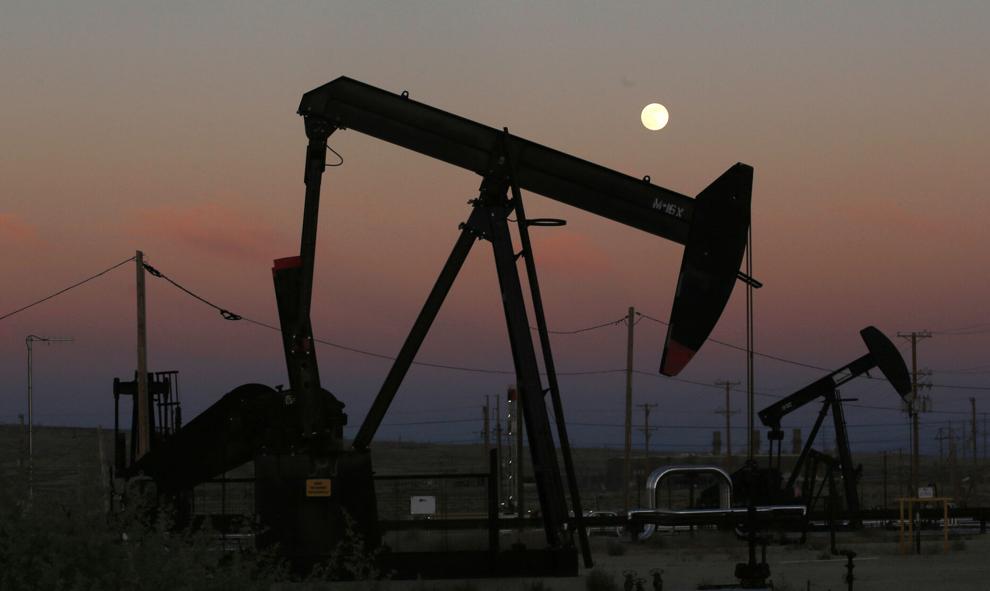 Jan. 23, 2021: Oklahoma governor urges tribes to begin negotiating issues
Jan. 15, 2021: Tribes want Congress to allow criminal justice compacts with Oklahoma
Jan. 8, 2021: Former Tulsa police officer's double-jeopardy, statute-of-limitations claims denied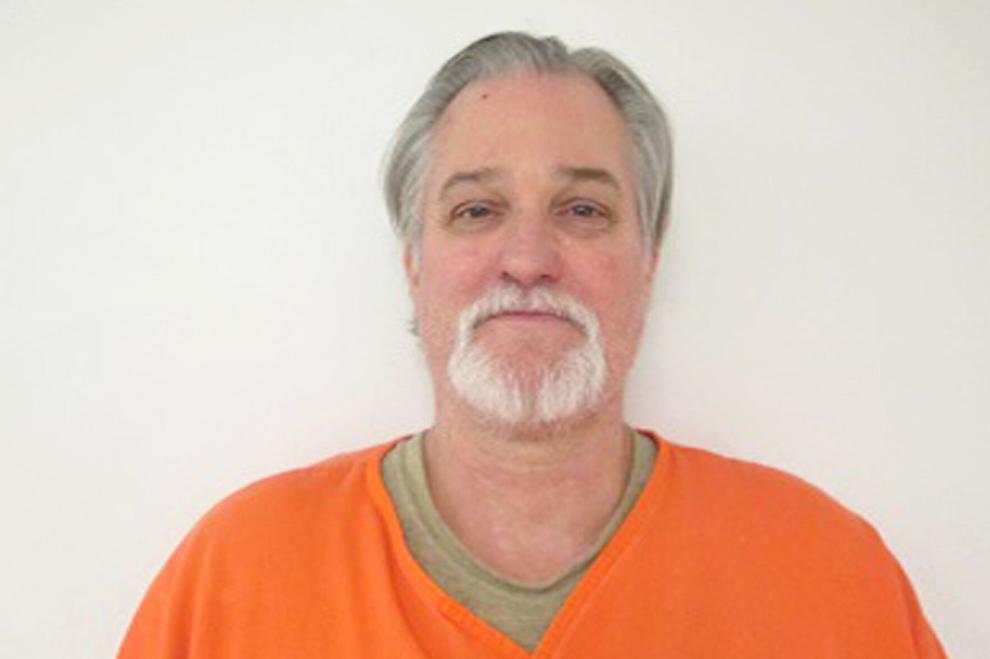 Jan. 4, 2021: McGirt decision results in record number of criminal federal filings in 2020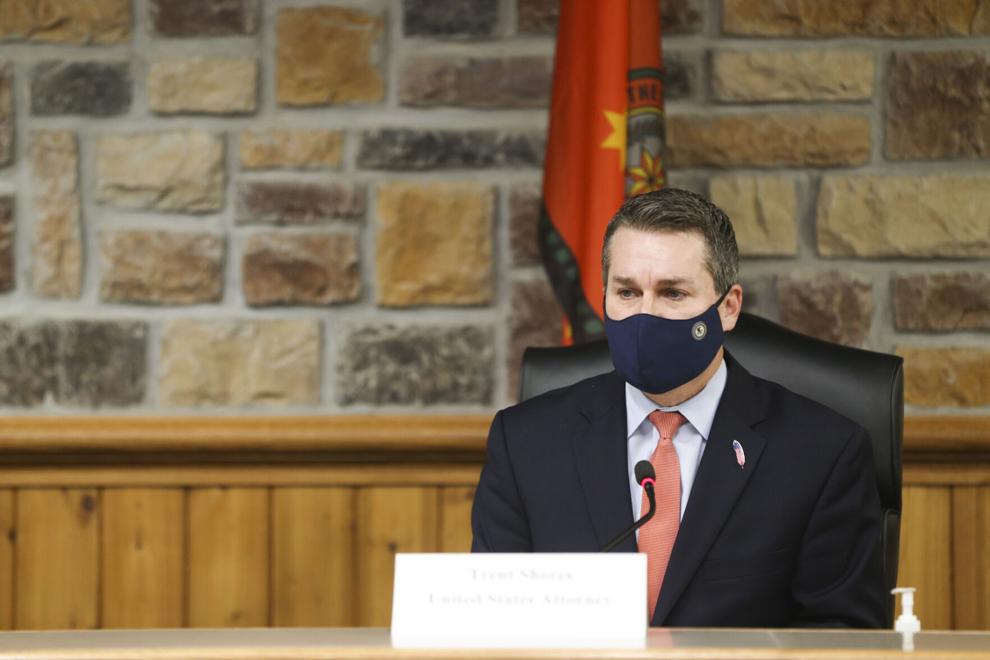 Nov. 7, 2020: Federal jury finds McGirt guilty in retrial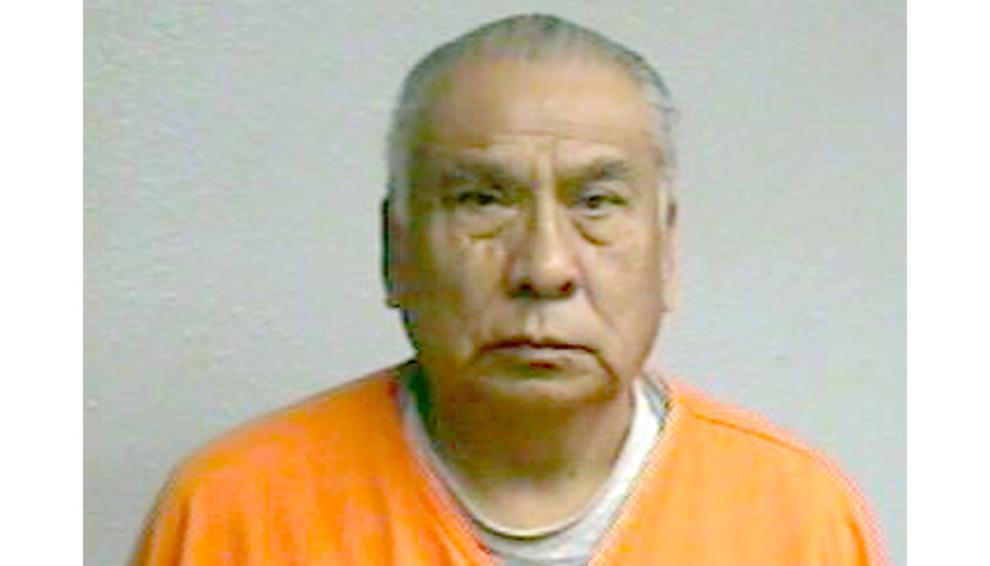 Oct. 23, 2020: Gov. Stitt panel releases principles for state-tribe relations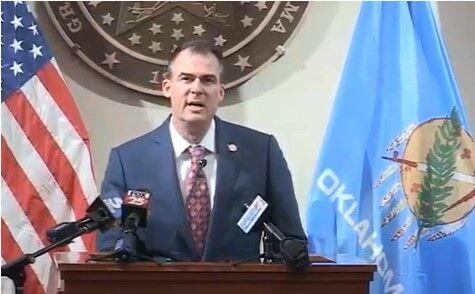 Oct. 5, 2020: McGirt ruling could have impact on state tax collections
Oct. 1, 2020: Attorney General Bill Barr meets with Cherokee Nation leadership, local federal prosecutors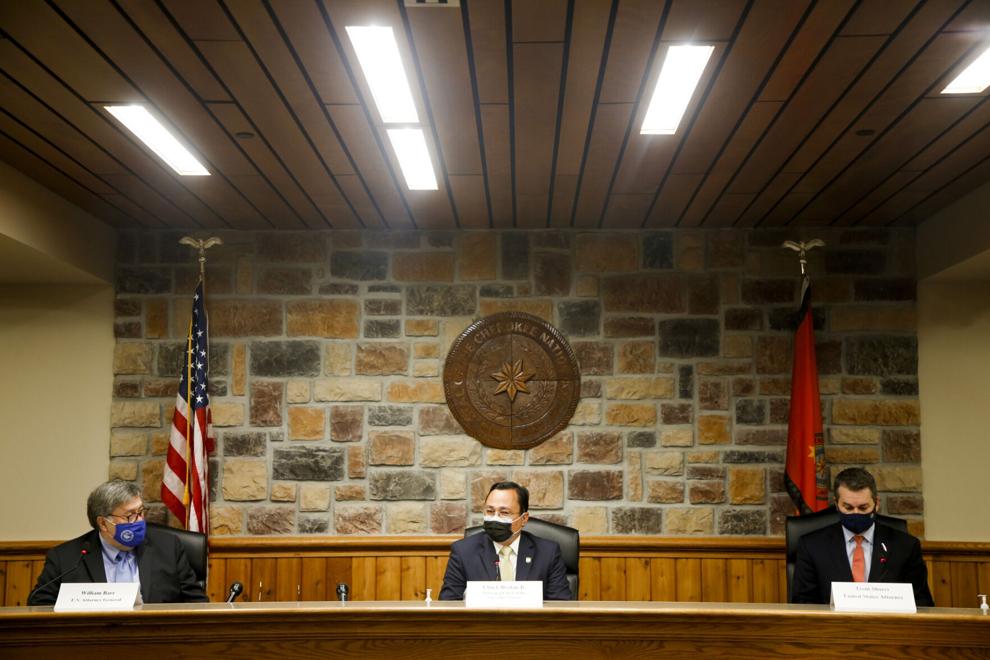 Aug. 29, 2020: Man charged in 1990s rapes freed due to McGirt ruling
Aug. 14, 2020: McGirt makes federal court appearance in child sex abuse case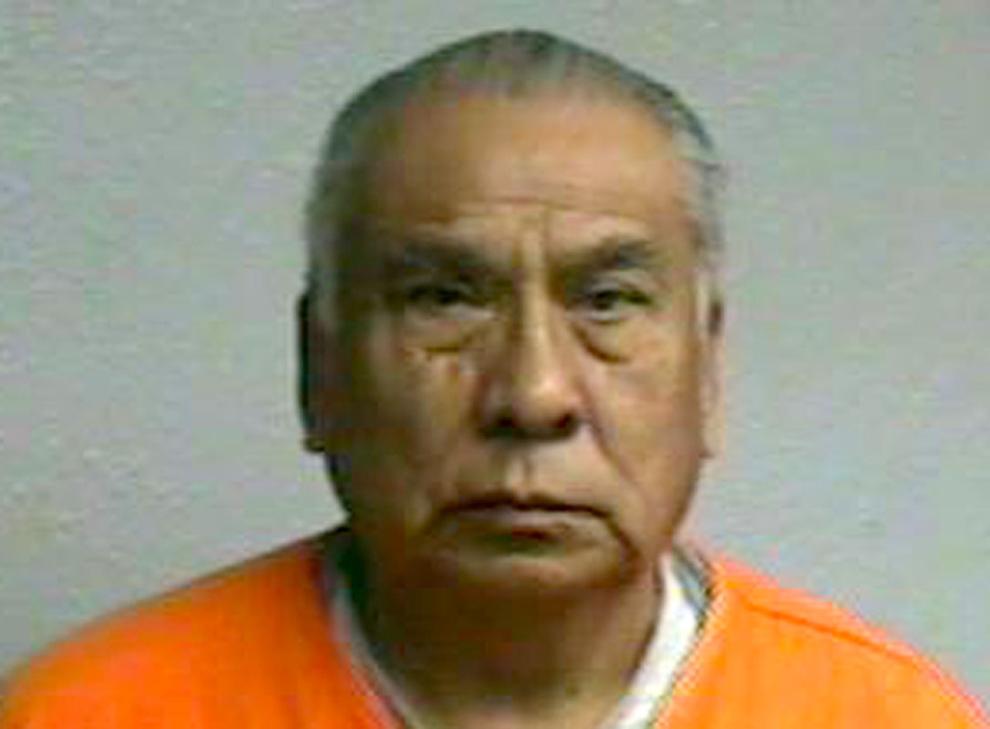 Aug. 7, 2020: McGirt-related murder cases increase Tulsa federal court's caseload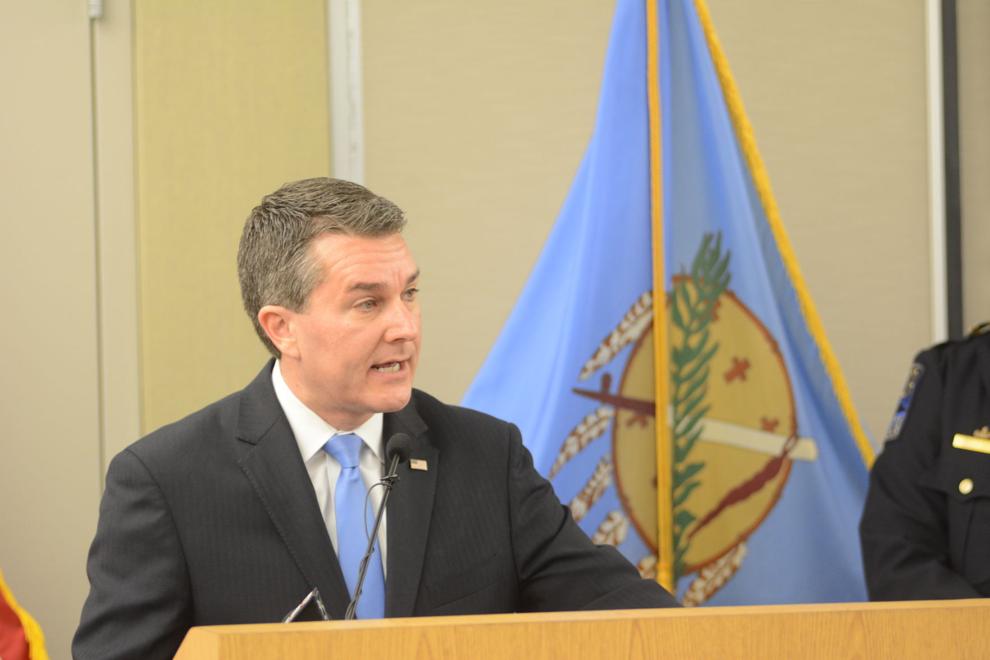 Aug. 1, 2020: Feds file charges against two men whose state convictions were overturned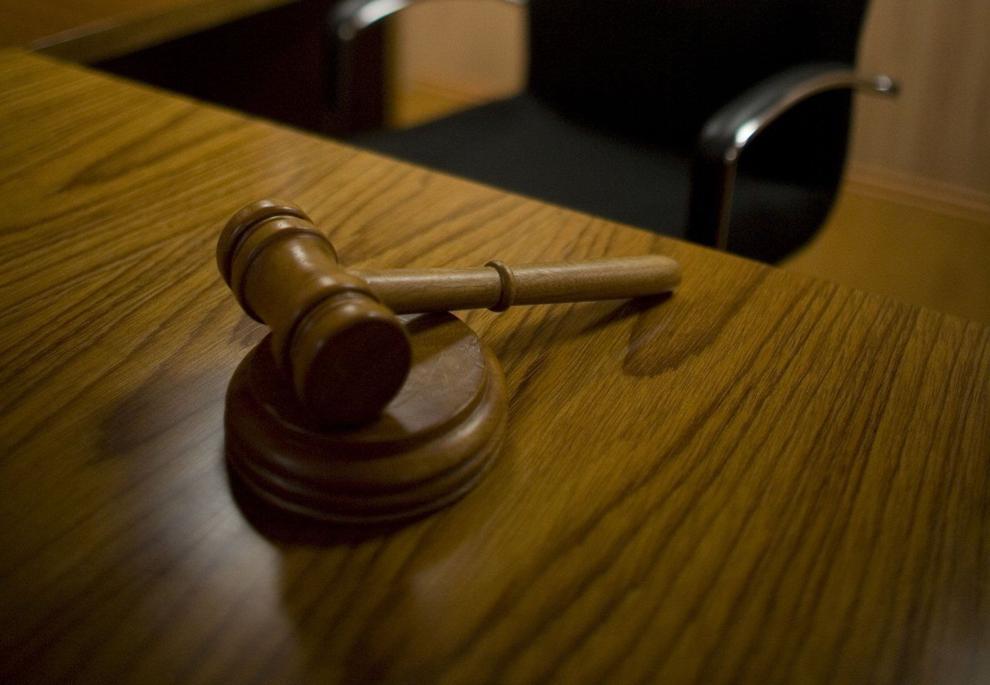 July 29, 2020: Attorneys general for Oklahoma, Cherokee Nation discuss ruling on 'Let's Talk'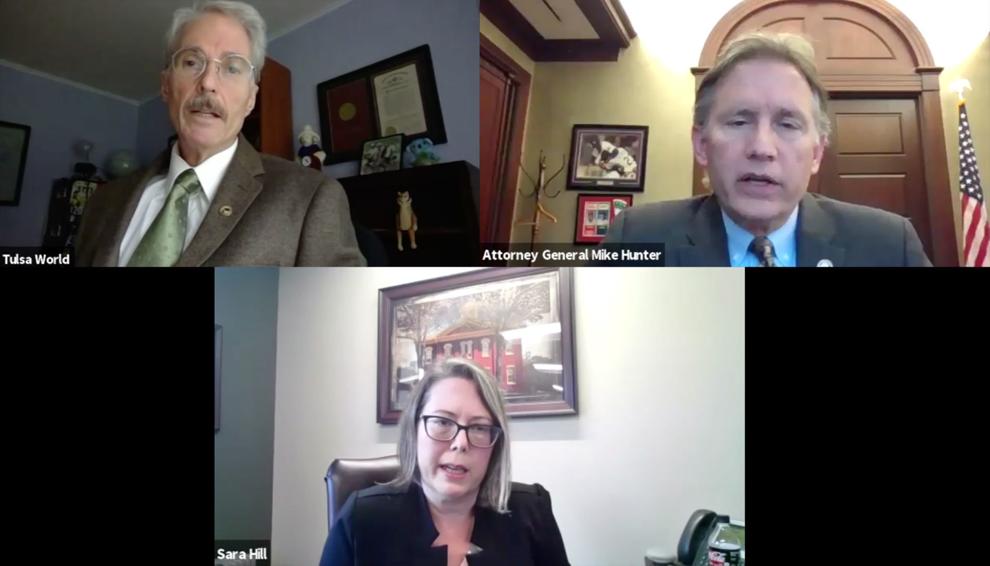 July 21, 2020: Gov. Stitt forms commission to study impact of decision on state
July 20, 2020: Oklahoma AG tracking scores of appeals that could be affected by decision
July 17, 2020: Attorney general, tribes reach agreement on jurisdictional issues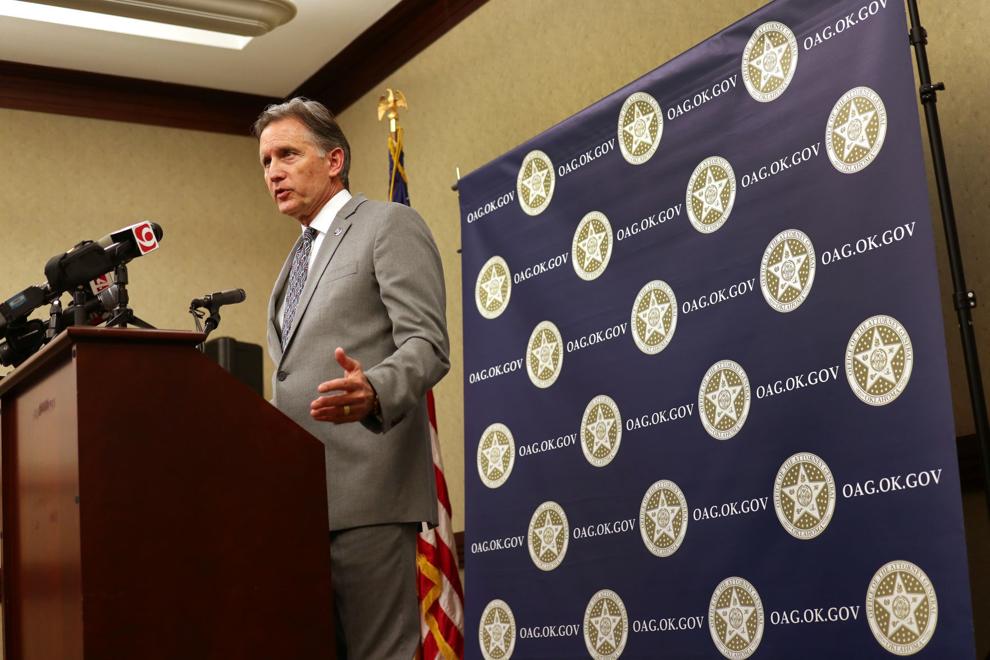 July 15, 2020: Ruling could affect case of mother charged with killing children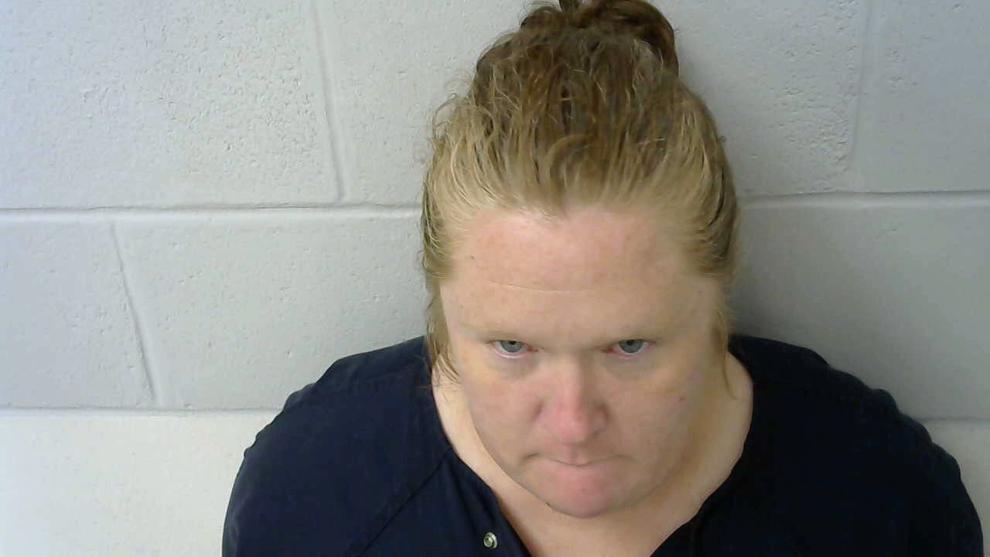 July 14, 2020: Homicide in Tulsa 'first real test' of decision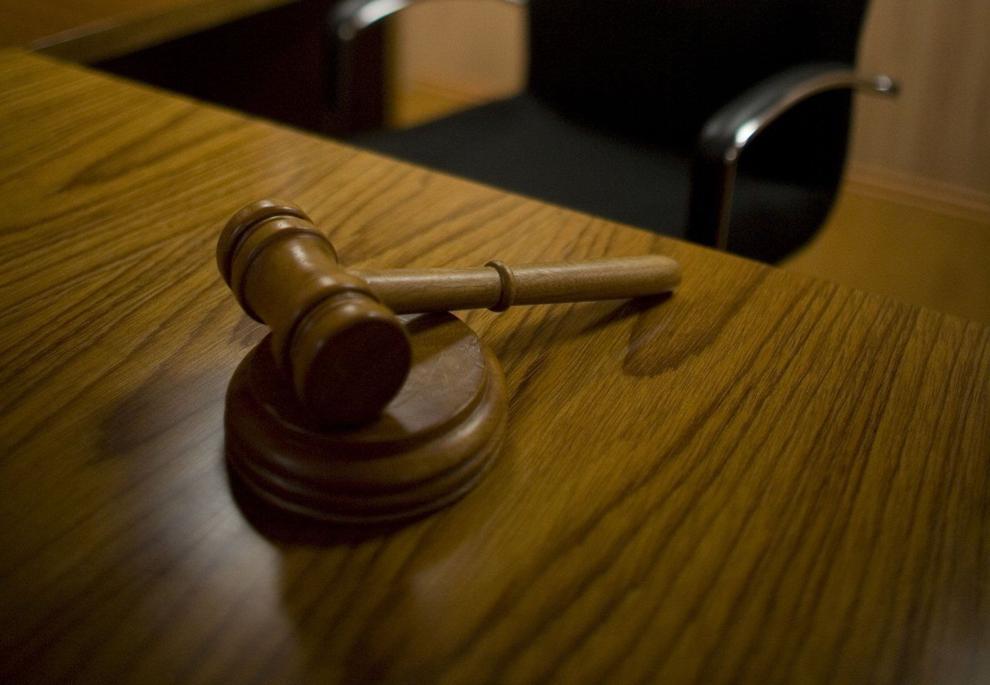 July 12, 2020: Decision to have little impact on nontribal residents, TU law professor says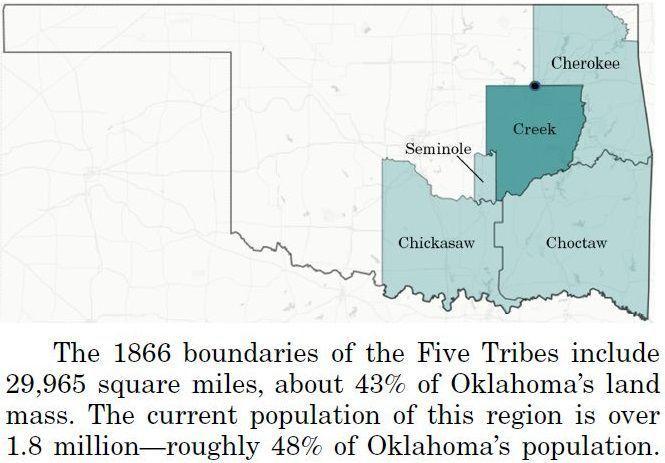 July 10, 2020: Tribal law expert calls ruling 'most important' in state history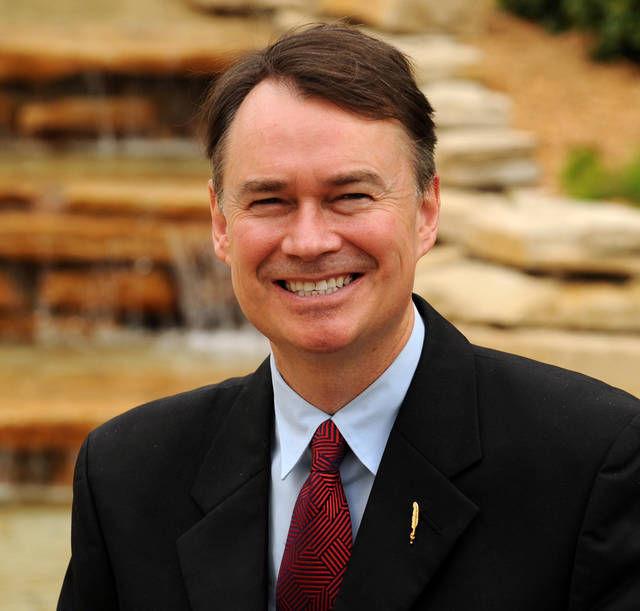 July 9, 2020: U.S. Supreme Court's 5-4 decision
December 2019: U.S. Supreme Court to hear McGirt v. Oklahoma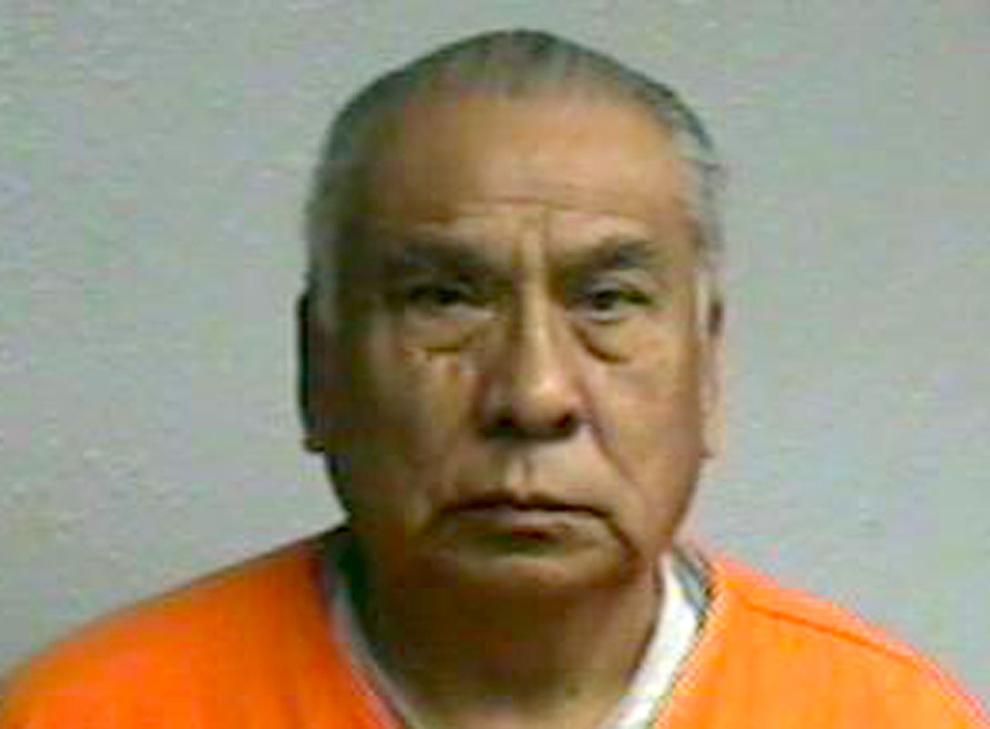 McGirt v. Oklahoma: Supreme Court decision and aftermath
$3 for 3 months