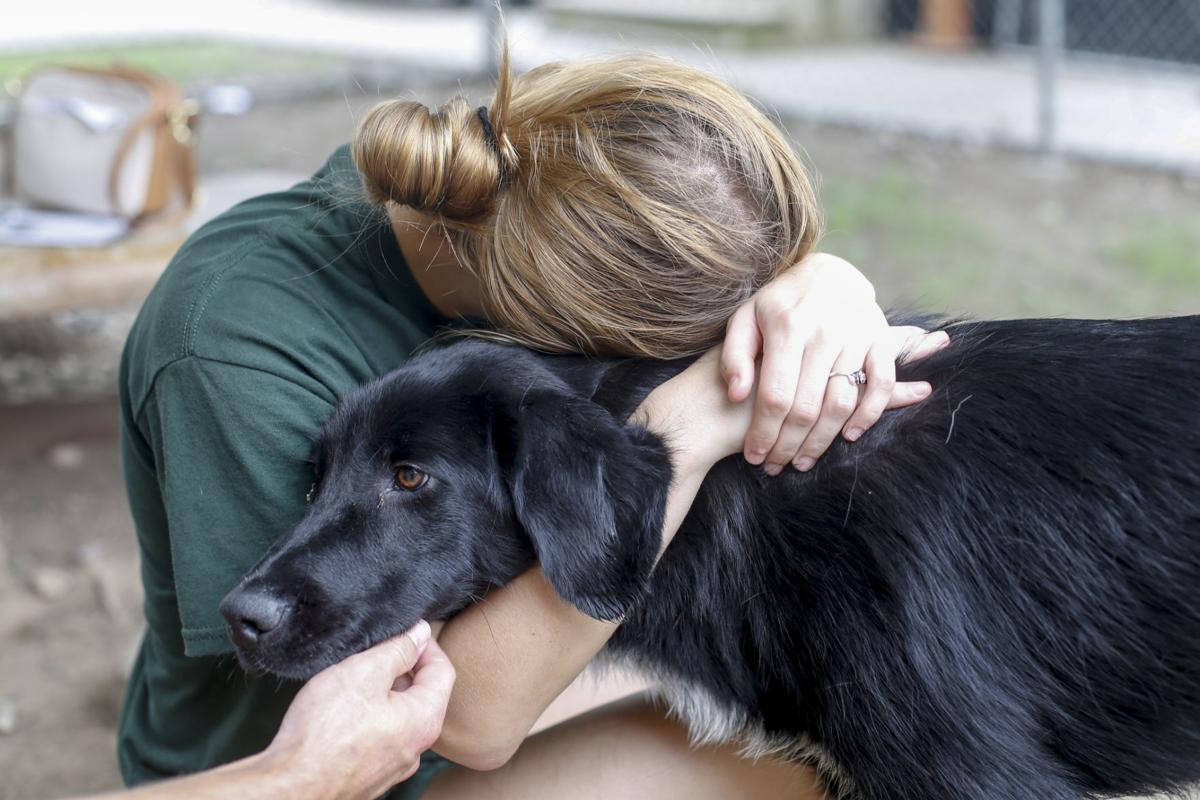 After weighing its options, the city of Tulsa will keep Animal Welfare operations in-house with plans for new leadership, facility upgrades and closer cooperation with other local organizations.
As part of an ongoing initiative to improve animal control operations, the city in February put out a request for proposals that included the option of turning over operations to an outside entity, which may have meant broad staffing changes, but the staff also had the option of submitting its own plan.
Chief of Staff Jack Blair said sealed bids were received from Brandywine Valley Society for the Prevention of Cruelty to Animals and the Humane Society of Tulsa in addition to the proposal from city of Tulsa Animal Welfare staff. The Tulsa SPCA also submitted a letter to recommend the city retain management of shelter functions and formalize partnerships through subcontracts to partner agencies.
A selection panel evaluated the bids and chose the staff-generated option, he said.
"I think it's the best outcome in one important respect and that is we knew going in we wouldn't be able to outsource field services," he said. "If we had gone with another partner to manage the facilities then coordinating that would have been more challenging. Going with this approach maintains that close coordination between people in the field and neighborhoods and people in the shelter."
Animal Welfare staff elected representatives and in a series of meetings created a proposal through AFSCME Local 1180.
"We identified a lot of things we would like to improve upon and by far we believe under the city that Animal Welfare has its brightest days ahead," said Joshua Hall, AFSCME Local 1180 president.
Blair said the first and most important next step will be to hire new leadership as three of the top four shelter management positions are now vacant, including the shelter manager, kennel manager and veterinarian. He said those positions could be posted by the end of this week or possibly early next week.
At Monday's Animal Welfare Commission meeting Blair stated the staff proposal asks for "a complete organizational change" and leadership that is "inclusive, transparent and accountable."
Blair said the bidding process familiarized the city with more specifics about the local SPCA and Humane Society operations and that closer relationships will help move the entities into formalized subcontracts that could relieve some of the pressure on city staff and shelter that brings in 10,000 animals annually.
Specifically, the Tulsa SPCA recommended that the city develop memorandums of understanding with local non-profits and offered to explore options to utilize some of its recently increased capacity to pull a number of adoptable dogs and cats from the city each week, and perform spay and neuter surgeries, he said.
Other community partners might include the Humane Society, Oklahoma Alliance for Animals, SpayOK, and local veterinarians, he said.
Blair also stated that the staff presented "a smart approach" to facility improvements by incorporating city-owned land immediately south of the shelter at 3031 N. Erie Ave. to build a new adoption center with customer parking and administrative offices, which would allow the existing facility to be rehabilitated and focused on field intake, new kennels and the clinic.
The staff also proposed to make the entire facility more customer friendly and inviting, with relatively modest investments in signage, public art, and dog walking trails, he said.
The changes fall under a comprehensive plan introduced by Mayor G.T. Bynum in 2018 to address the concerns of local animal advocates. Since then, the city has hired more employees, extended hours at the shelter, made animal welfare officers available seven days a week and allocated more than $4.8 million for improvements. Private funding for some improvements, such as dog trails or art, also could be sought, he said.
---
Kelly Bostian
918-581-8357
kelly.bostian
@tulsaworld.com
Twitter: @KellyBostian