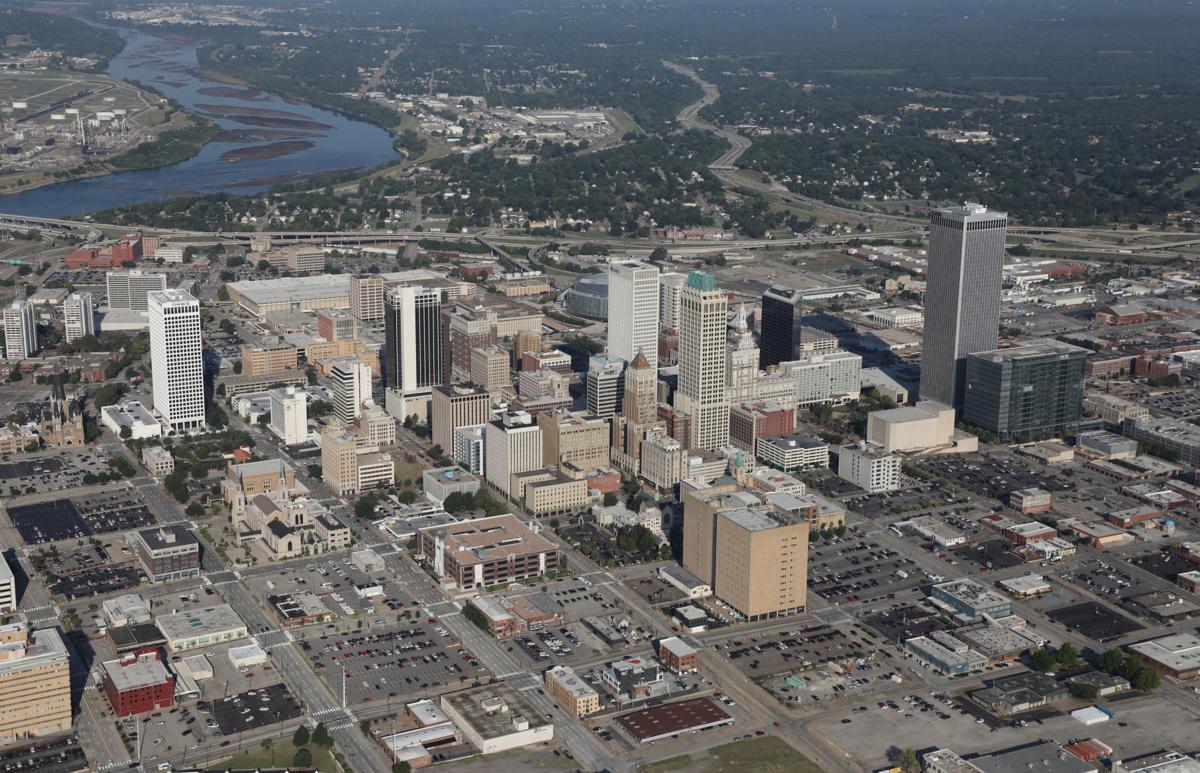 Tulsa is one of 10 cities selected to be part of a nationwide project to identify barriers to upward economic mobility and to develop and test strategies to address those obstacles, the Mayor's Office announced Tuesday.
The $12 million project is supported by Bloomberg Philanthropies, the Bill & Melinda Gates Foundation and Ballmer Group.
Each of the 10 participating cities will focus on a different intervention strategy. Tulsa's focus will be on college and career readiness.
The city is partnering with NextUp, a program operated by Tulsa Community WorkAdvance, a successful evidence-based nonprofit organization. The goal is to assist youths 18 to 24 who are not employed or in school access education and job training.
NextUp's focus is on youth aging out of the Oklahoma foster system and high school graduates without plans for work or continuing education. NextUp and TCW work to build stable lives by offering no-cost technical training, job placement, career coaching and career readiness training.
"Our TCW participants have an average age of 30. NextUp will help reach those who need meaningful, gainful employment earlier," said Karen Pennington, executive director of NextUp and TCW.
In the Tulsa area, more than 11,000 individuals in that age group are not working or in school, according to the city, and by 2025, 77% of jobs nationwide will require post-secondary education.
Michelle Barnett, deputy chief of economic development for the city, said that although the local unemployment rate is low, so is workforce participation.
"We (Oklahoma) have one of the lowest workforce participation rates in the nation at just over 60%," she said. "As we strive to be a world-class city, that means that all Tulsans need the opportunity to experience economic mobility."
The 10 participating cities were selected based on their commitment to addressing economic mobility, their ability and willingness to use data toward that end, and their capacity to dedicate people to the task.
Andrea Coleman, senior program officer at Bloomberg Philanthropies, pointed to research done by Opportunity Insights that shows children born today can't expect to experience the same upward mobility as young people did in the 1940s.
"I think one of the key data points that really caught our attention was the fact that 90% of children born in 1940 could expect to earn more money than their parents," Coleman said. "And so there was a real narrative that that reaffirmed about, you work hard and you can climb up the ladder. And today, children who are born have only about a 50-50 chance to earn more than their parents."
There is no silver bullet to solve the problem, Coleman added, but the initiatives to be piloted by the 10 participating cities will help show which potential solutions work and which don't.
"What we're excited about is, if you look across this group of 10 cities, there is a range of interventions there, from financial empowerment to looking at housing stability, employment skills, early childhood education," she said.
"And what we're able to do by bringing in the expertise of our partners to work with cities is to use the research and find the most promising interventions that are out there."
During the 18-month project, participating cities will work closely with each other and share their findings with the goal of building a model for future collaboration.
Participating cities will have the support and expertise of Opportunity Insights, What Works Cities and other organizations. They are also eligible for up to $150,000 in financial assistance.
Mayor G.T. Bynum said he was grateful for the opportunity to participate in the program.
"I want to thank Bloomberg Philanthropies, the Bill & Melinda Gates Foundation and Ballmer Group for their support of the city of Tulsa and Tulsa Community WorkAdvance as we engage in this important work," he said.
Kevin Canfield
918-645-5452
Twitter: @aWorldofKC
Get local news delivered to your inbox!
Subscribe to our Daily Headlines newsletter.