BROKEN ARROW — Arguably the loudest cheer during speeches at a peaceful protest against racism and police violence Saturday evening came at the end of a tale regarding a Jewish rabbi teaching on a mountain.
Vernon A.M.E. Rev. Robert Turner recalled the words of Jesus — "blessed are the poor" — to a large crowd gathered at Central Park under a blazing sun. Turner, through a megaphone, said that some "All Lives Matter" folks would have asked Jesus why he couldn't just say blessed is everybody. Why not say all lives matter?
"But Jesus knew that there is a systemic mechanism in the world that is designed to put the knee on the neck of the marginalized," Turner said. "So he felt a special mandate to single out the oppressed group.
"And I'm sorry, but if this rabbi preacher had enough audacity to single out a group and say their lives matter, who am I to say he was wrong? And if we can say their lives matter, we can say, 'Black lives matter.' "
Several hundred people — if not more than 1,000 — launched into chants of "Unity" as demonstrators filed out of the park to march south on Main Street to 91st Street, before doubling back for a conclusion in the park. Before beginning to walk, the crowd kneeled for 8 minutes and 46 seconds in remembrance of George Floyd.
Amid chants of "Black lives matter" toward the march's end, friends Ryan Phillips and Dominique Hamilton paused to offer their thoughts on why they attended: to make their voices heard after being silenced for too long.
"Enough violence. Enough police brutality. Enough killing us unarmed black men," said Phillips, 32, of Owasso. "Even when we comply they still shoot and kill us. That's what we're here for today, for the people that didn't get justice."
Both were heartened by the diversity in the crowd. Hamilton, 28, of Oklahoma City, referenced empathy — a concept highlighted by speakers — as what he wants people to take home with them from the demonstration.
"Recognize that things are happening and don't dismiss anything that's being said or promoted here," Hamilton said. "Actively listen and then put yourself in those shoes and ask, 'How would you feel if that was happening to you?' "
Emily Edwards, a Tulsa Public Schools teacher who formerly taught in Broken Arrow, helped coordinate the protest. The organizer, Gabrial Jones, is a former student of hers.
Edwards told the crowd how she tries to facilitate tough conversations in her classes, where students can hear and understand each other. She recalled discussing white privilege in her second year at Broken Arrow High School.
One of her white students, who was on the lower end of the socioeconomic scale, questioned the notion of white privilege as his family struggled to pay bills and keep their lights on. That isn't what it is, she replied.
A student of color then broke it down, describing how he and his sister were pulled over in Chicago for driving a nice Jaguar that she had earned as a successful lawyer. The officer interrogated her about how she could have a car that nice. Was it stolen? Are you doing anything illegal?
"Just because you're white doesn't mean you've got your bills paid, it doesn't mean that your life is easy, but it means that the color of your skin is not making it harder for you," Edwards said.
Thea Miller, a teacher who lives in Broken Arrow, said her town is a good place and that the local officers are good, self-sacrificing professionals — one of whom was her mother. But that isn't the case everywhere, she said.
"I want our issues to be heard. I want issues which upset many African Americans to be heard, validated and addressed. Not just alone, but in unity," said Miller, who is black. "I want to feel visible, and I thank you all for being here today. This really makes me feel visible."
---
Gallery: Protesters gather to honor George Floyd at Central Park in Broken Arrow
Broken Arrow Protest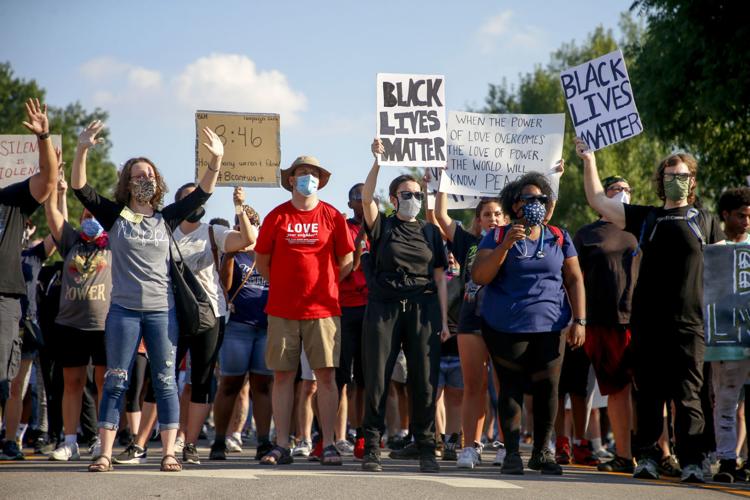 Broken Arrow Protest
Broken Arrow Protest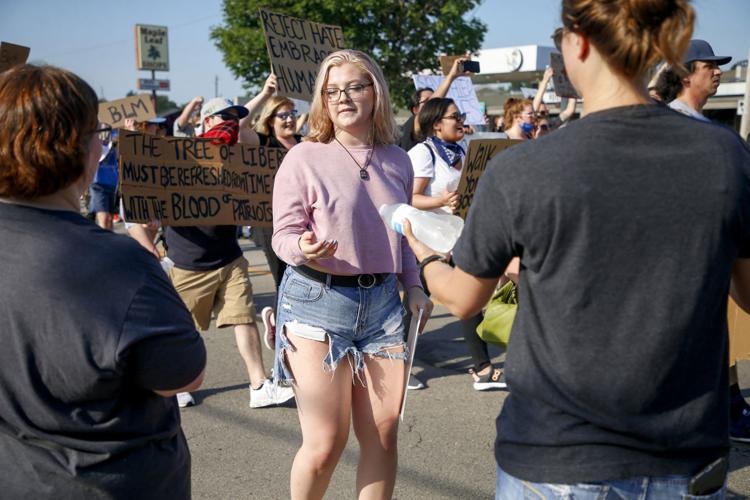 Broken Arrow Protest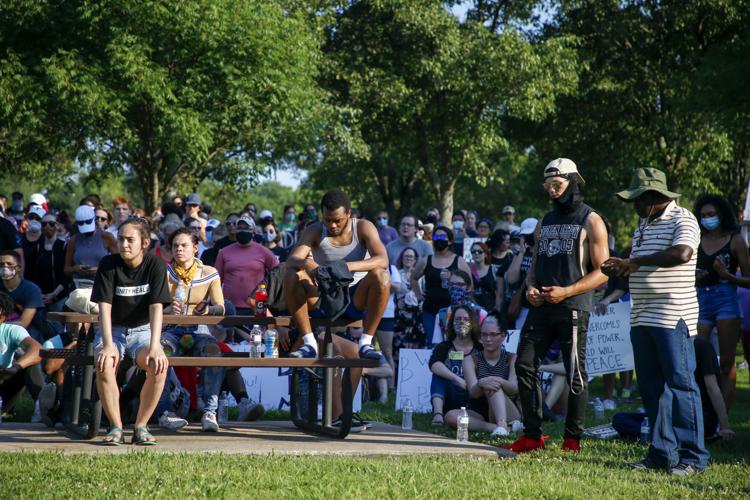 Broken Arrow Protest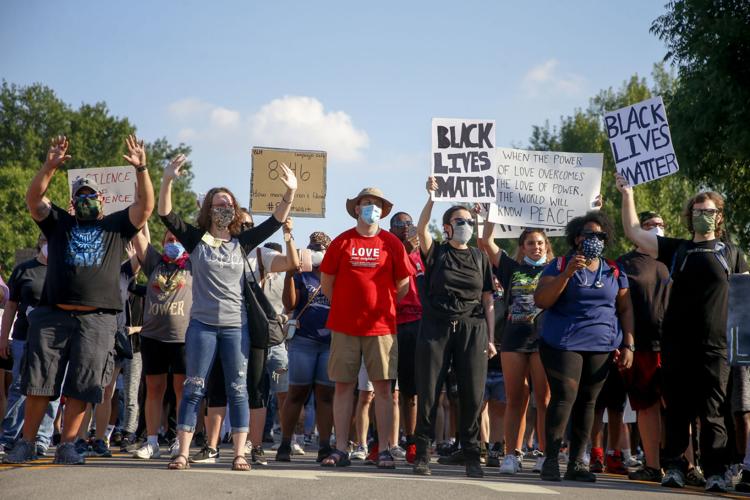 Broken Arrow Protest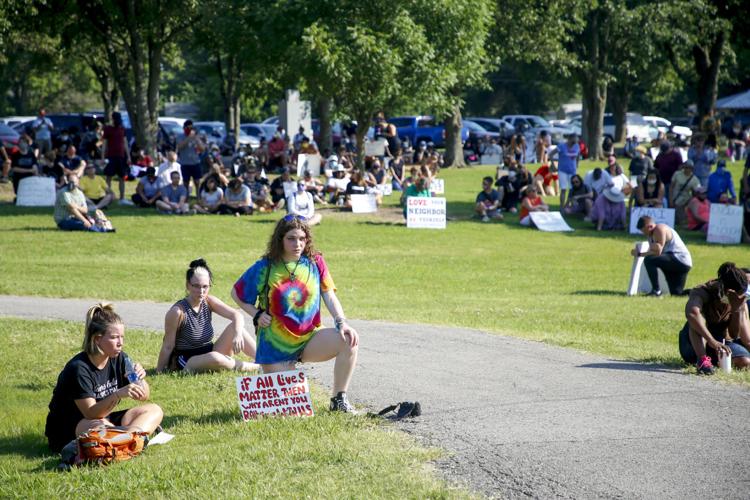 Broken Arrow Protest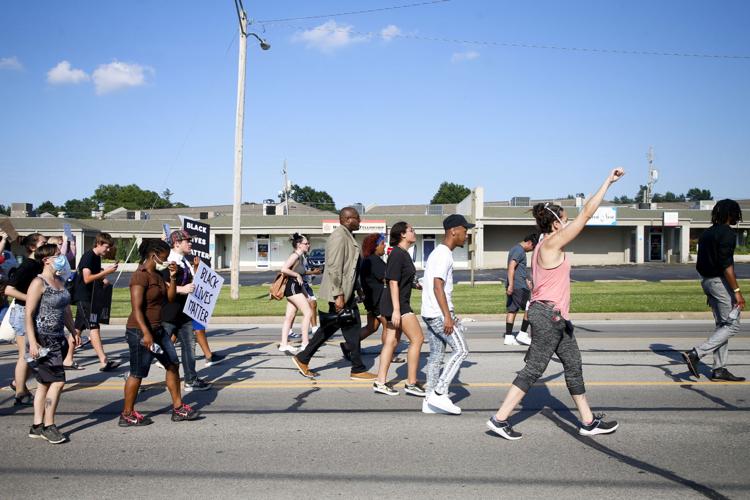 Broken Arrow Protest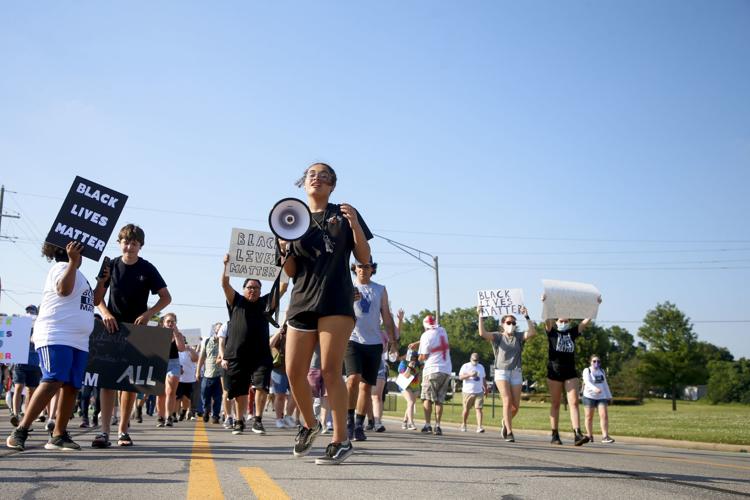 Broken Arrow Protest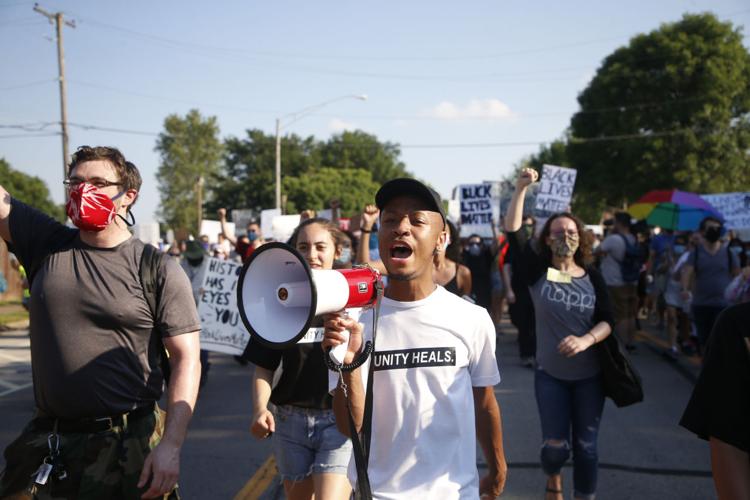 Broken Arrow Protest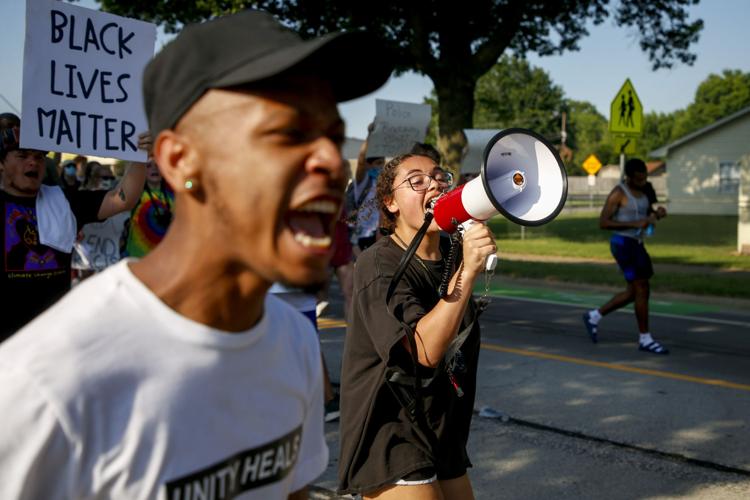 Broken Arrow Protest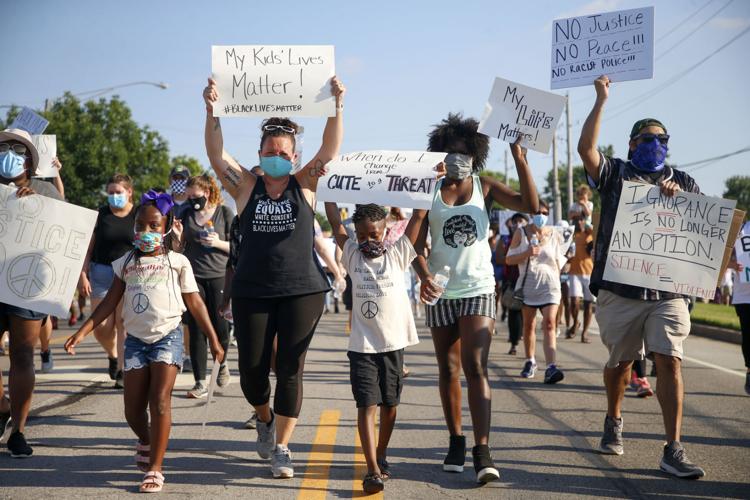 Broken Arrow Protest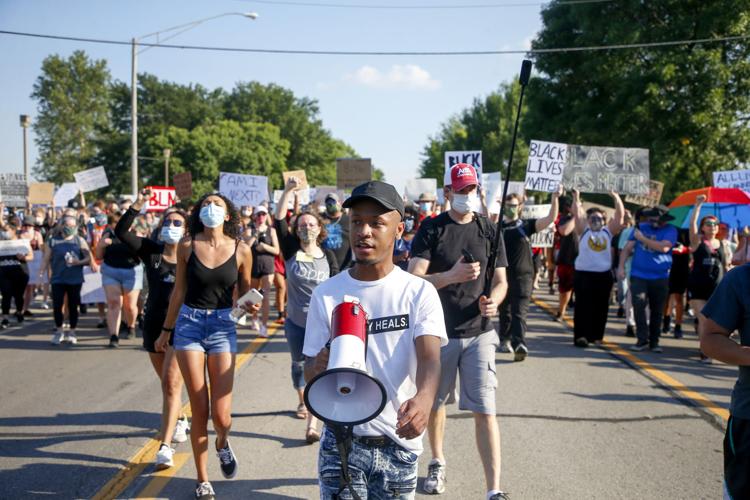 Broken Arrow Protest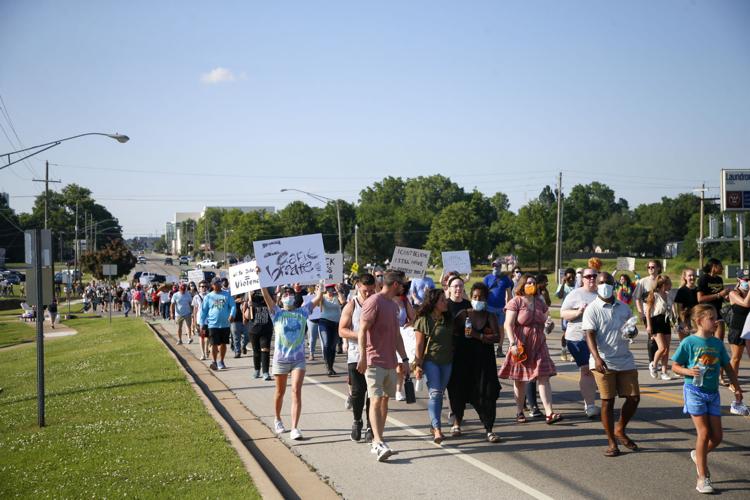 Broken Arrow Protest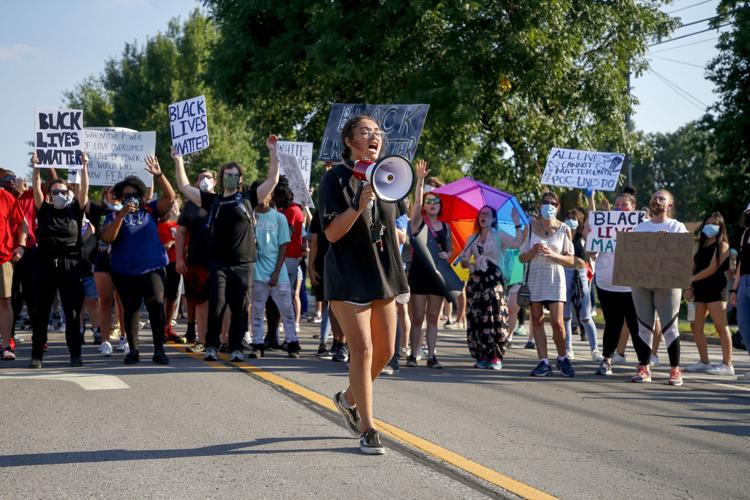 Broken Arrow Protest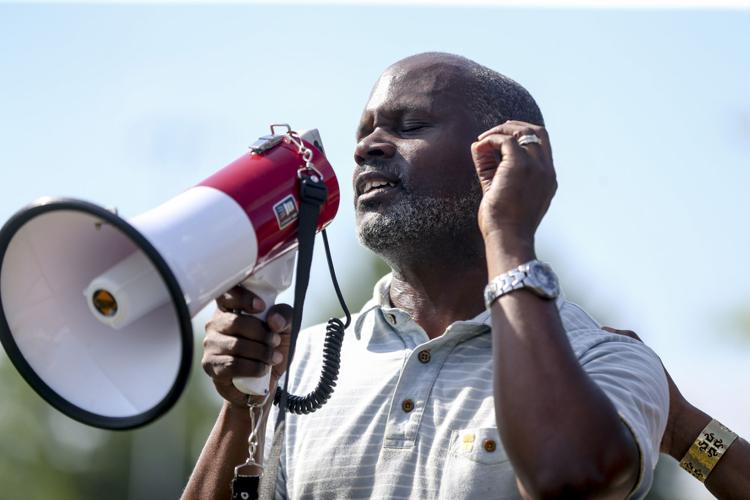 Broken Arrow Protest
Broken Arrow Protest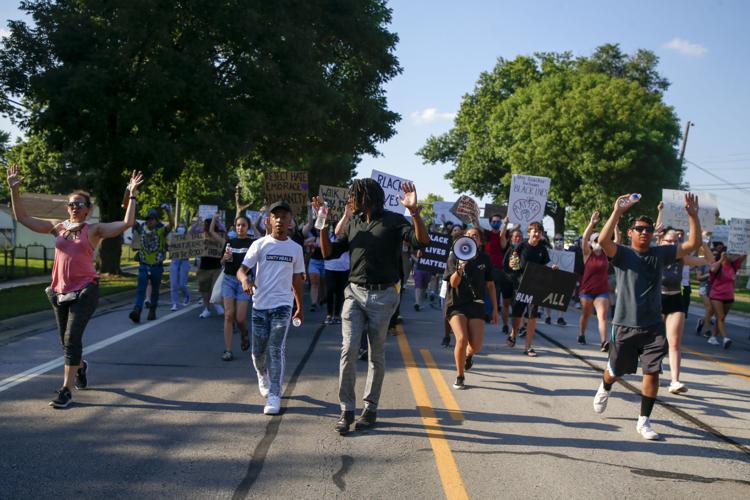 Broken Arrow Protest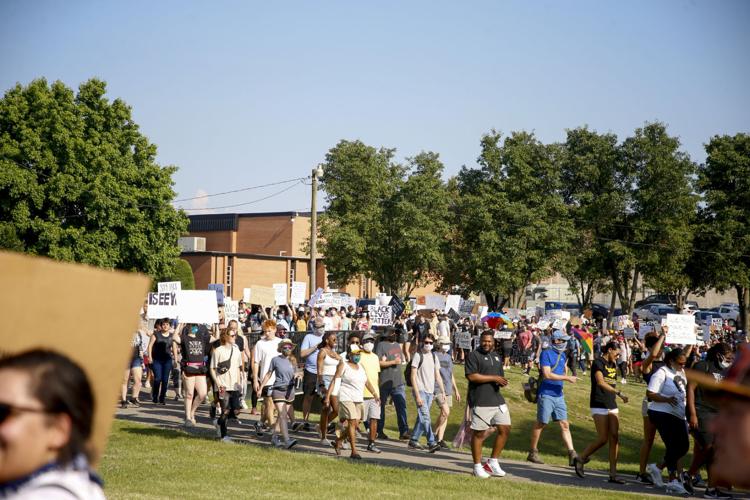 Broken Arrow Protest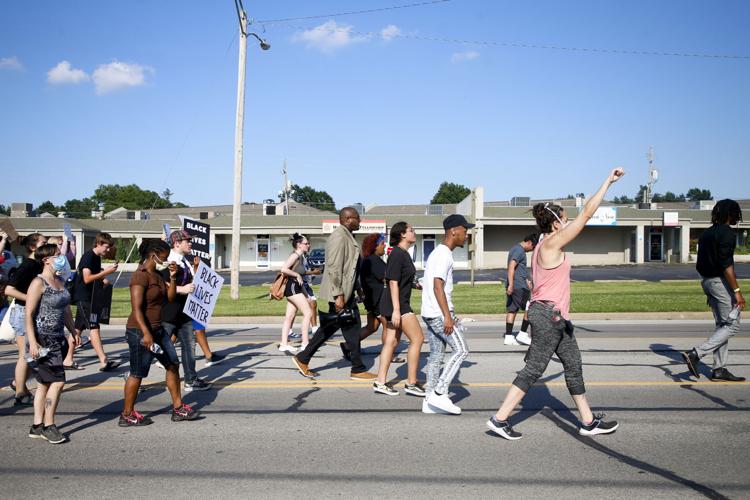 Broken Arrow Protest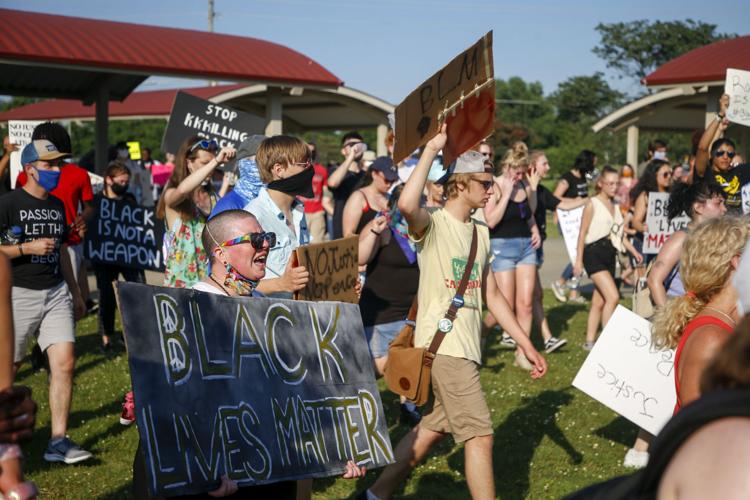 Broken Arrow Protest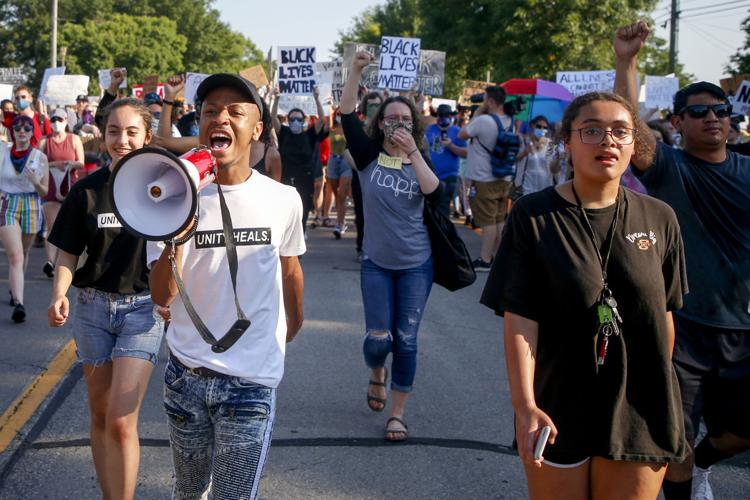 Broken Arrow Protest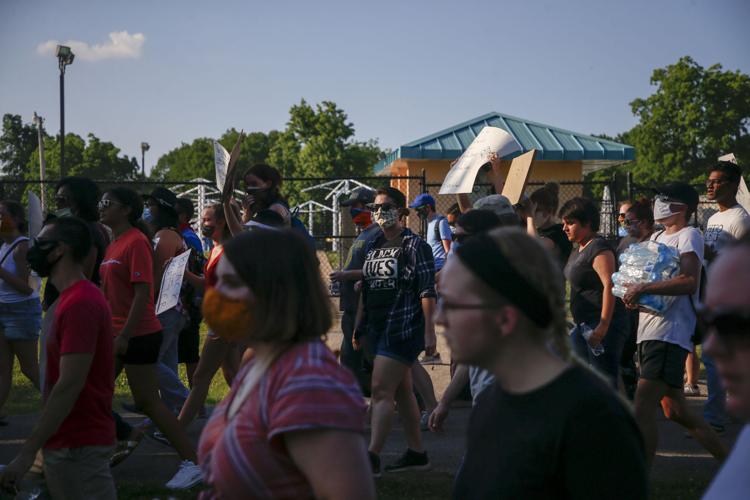 Broken Arrow Protest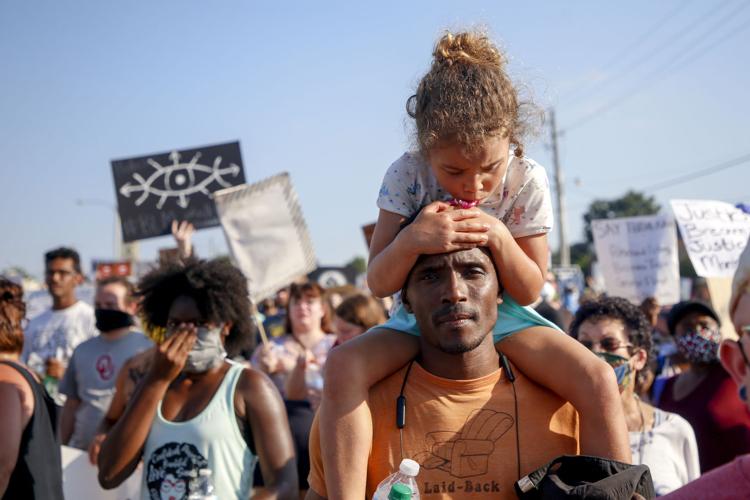 Broken Arrow Protest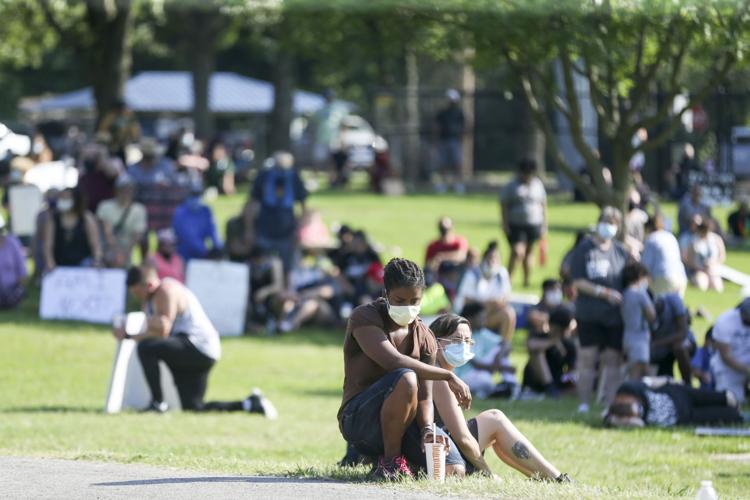 Tulsa Race Massacre / The Tulsa World Library