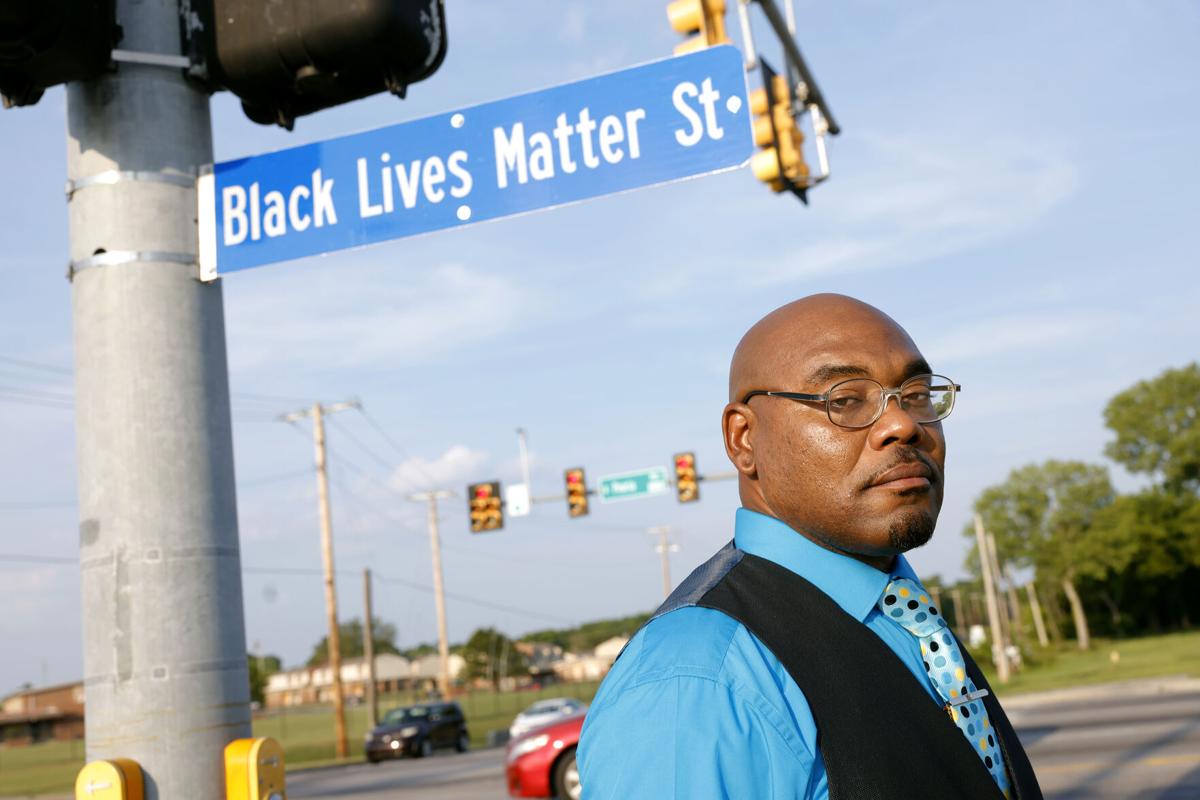 Correction: This story originally mischaracterized the relationship between Black Lives Matter and a 2016 unity walk in Tulsa. It has been corrected.
---
A lot of people blew a gasket last summer when some people sneaked out one night and painted "Black Lives Matter" on North Greenwood Avenue just before then-President Donald Trump's visit to the city.
A lot more people blew a gasket when the city blocked out the words by resurfacing the street.
Hardly a sound has been heard, though, about the 15 "Black Lives Matter Street" signs scattered along two miles of North Peoria Avenue for the past two months.
What feedback there has been, said local Black Lives Matter leader Mareo Johnson, has been positive.
"Most people were happy it was even thought about," said Johnson.
Johnson said he didn't have much trouble gathering 1,500 signatures for a petition to take to the city, or raising the $3,000 required to pay for the signs, which reach from Pine Street to 36th Street North.
To be clear, Peoria Avenue has not been renamed, city spokeswoman Michelle Brooks said. The signs were placed as part of a city policy that allows residents to petition for honorary name signs "to recognize ... individuals or groups for a period of time without changing the official name of the street or the official addresses of residences and businesses on the street."
Individuals can only be honored posthumously.
The signs are the same size and general design as regular city street signs but are blue and white. Those requesting recognition must pay $200 per sign for installation and maintenance over a 10-year period.
Honorary signs involve an application process that must be repeated after the initial period expires.
Johnson said he chose North Peoria Avenue instead of the more traditional Greenwood Avenue because it is a busier street and because it was on the route of the city's first Black Lives Matter unity march in July 2016.
The walk led to the formation of a local Black Lives Matter organization.
BLM is often characterized as radical, but Johnson disagrees. He says each local group chooses its own direction, and Tulsa's is committed to winning opportunities and equity for African Americans.
"There's been a lot of support," Johnson said. "A lot of positive feedback from people in the community.
Local churches declare, "Black Lives Matter"