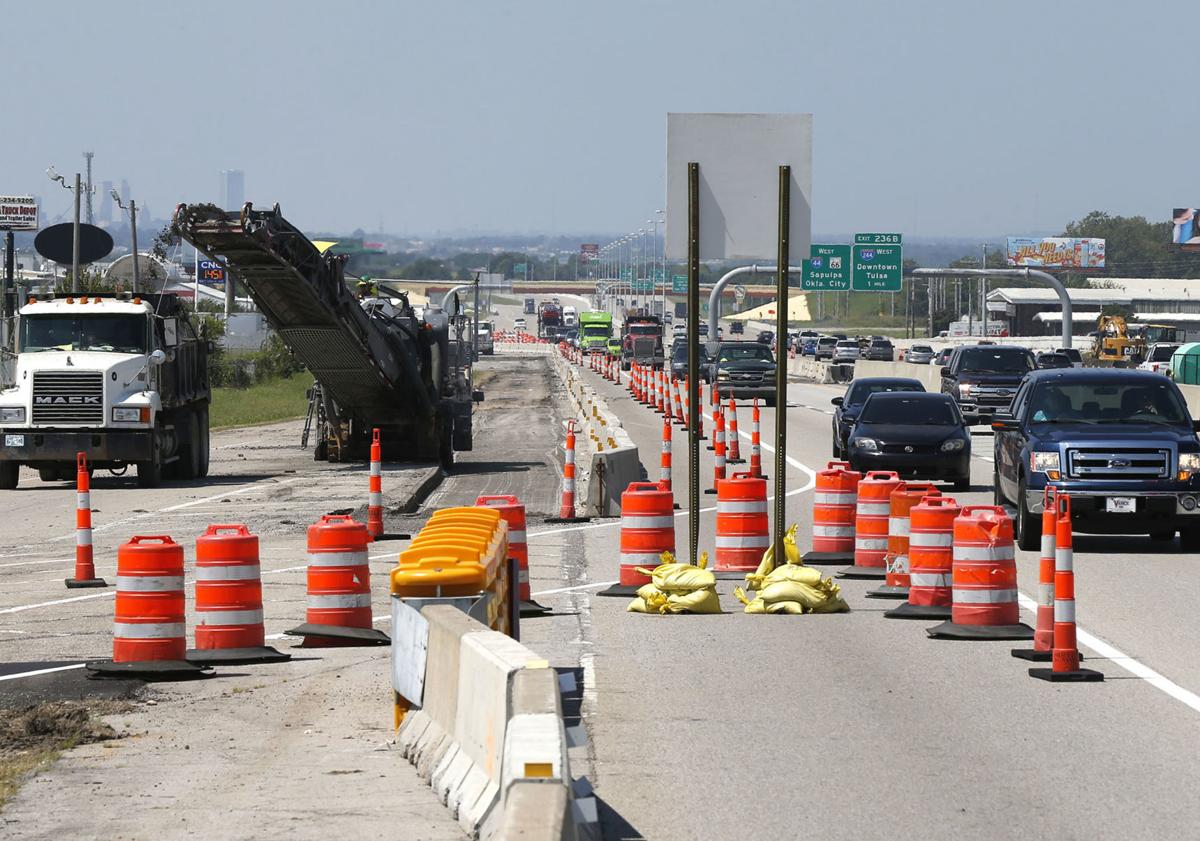 Motorists will have to be a lot more careful in work zones if legislation bouncing around the Oklahoma House of Representatives becomes law in something close to its current form.
Under House Bill 1814, by Rep. Mark McBride, R-Moore, work zone speeders and other safety scofflaws could be ticketed even with no law enforcement officer in sight. The bill authorizes the use of automatic cameras and other equipment to catch violators in the act.
McBride has been working on the legislation for several years but told members of the House Transportation Committee on Thursday that "we think we're coming to the end. We think we've got some of the language we need."
The current version of HB 1814 allows the Department of Public Safety to "establish automated traffic control systems in construction or maintenance zones" of the Oklahoma Department of Transportation and the Oklahoma Turnpike Authority. It gives DPS considerable latitude in determining what those systems would look like and how they would operate.
They would, however, only be in effect while work crews are on the job, and would have to produce clear photographs of drivers and license plates.
The committee advanced McBride's bill on a 9-0 vote, but lawmakers remain uneasy about ticketing motorists solely on videos and photographs. McBride acknowledged changes to HB 1814 are possible, including a provision that the evidence gathered by an automated system could only be used in cases involving actual injury or damage.
The Transportation Committee reluctantly advanced legislation requiring ODOT to seek U.S. Bike Trail designation for Historic Route 66.
ODOT Director Tim Gatz and several legislators expressed concern about doing so given the general condition of the old highway.
"I've ridden on these roads," said Rep. Carol Bush, R-Tulsa. "They're not bike friendly."
"I'd be much more comfortable if we could approach this from a different direction until we can say, 'Yes, it's safe for bikes to be out there,'" said Gatz.
A committee overseeing the state's corrections system approved a measure, HB 1114, by Rep. Rick West, R-Heavener, to legally bring tobacco back into the prisons.
Lawmakers have sought the change for several years at the request of DOC officials, who say the ban has only created a dangerous clandestine trade in smoking materials.
"They smoked before they got in, and they're going to smoke while there in," West said.
West said prison authorities confiscated 580 pounds of loose leaf tobacco last year, plus 321 ounces of chewing tobacco and "hundreds of individual cigars and cigarettes."
Cigarettes sell for $8-$10 each inside the state's prisons, West said, creating a lucrative trade that has "made some inmates rich" while putting corrections officers and other inmates at risk.
---