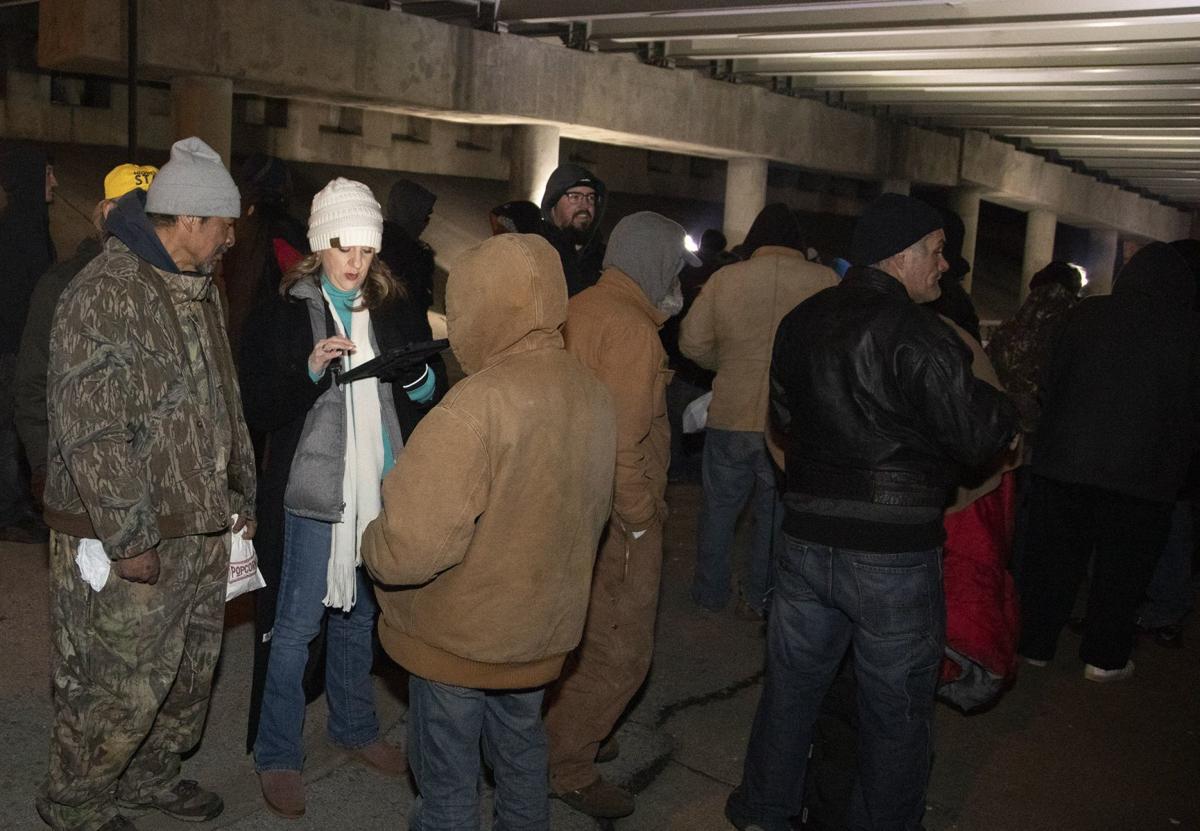 One out of five homeless people in Tulsa has a job, including nearly 100 people who suffered homelessness last year, despite having full-time employment, according to newly released data from the Community Service Council.
"This speaks to the need for affordable housing and livable wages," said Rhené Ritter, program coordinator for A Way Home for Tulsa, a coalition of organizations working with the homeless. "The current rent cost for a two-bedroom in Tulsa would require an income of $16 an hour."
More than 5,600 individuals experienced homelessness last year in Tulsa, according to the Community Service Council. On average, they needed 27 days to secure housing again, and 65% were homeless for the first time.
The homeless population is constantly evolving, as some people find housing while others lose it, officials said. But the overall size of Tulsa's homeless population has remained relatively stable for several years, Ritter said. Officials counted 5,800 homeless individuals in 2017.
---
| | | | |
| --- | --- | --- | --- |
| Homeless counts  | All  | Adults  | Children  |
| Emergency shelters | 659  | 583  | 76  |
| Unsheltered | 296  | 277  | 19  |
| Safe Haven | 8  | 8  | 0  |
| Transitional housing | 225  | 166  | 59  |
| Total homeless | 1,188  | 1,1034  | 288  |
Source: Community Service Council
---
"This is happening across the country," Ritter said."However, we are seeing an increase in the unsheltered population for the second year in a row," she said, referring to people who live on the streets rather than taking advantage of shelters. The number of "unsheltered homeless" grew nearly 31% in Tulsa last year, according to Community Service Council's data.
On the bright side, the number of homeless veterans went down by 16%, reflecting the success of programs specifically focused on veterans, Ritter said.
"We're continuing to build on our partnerships to have similar results across all homeless populations," she said.
The numbers are based partly on a "point in time" census taken once a year, when officials spread out across Tulsa to literally count every homeless person they can find, visiting shelters, as wells searching alleys and underpasses. This year's census was taken Jan. 24, when officials counted 1,188 homeless individuals, a 9.7% increase over the year before.
The city's homeless population that night included 659 people in emergency shelters, 225 in transitional housing and 296 on the streets, according to the Community Service Council. The number of homeless children more than doubled from 131 in January 2018 to 288 this past January, including 19 children living on the streets.
While conducting the count, officials also take a survey to determine what needs the homeless have, beyond housing. This year, transportation topped the list, along with health care, dental care and food.
"This year, I noticed that the interactions with individuals facing homelessness was met with less resistance and appeared to feel more like a trusting conversation," said Melanie Stewart-Goldman, LCSW, VA Homeless & CWT program manager and new chair for A Way Home for Tulsa. "I attribute this shift to the partnership with Night Light and to the rapport-building skills and consistency of the community outreach teams."