Supply isn't an issue as the COVID-19 booster dose program rolls out. Persuading more people to get their first dose is.
Dr. David Chansolme, with Infectious Disease Consultants of Oklahoma City, said Thursday that it's important to know that vaccination is the safest way through the pandemic, not relying solely on natural immunity from previous infection.
Chansolme said it's premature to know whether it will be recommended at some point that all vaccinated individuals get a third dose. But there isn't a supply shortage, and he urges everyone who is eligible to get an initial or booster dose.
"Personally, as a vaccine provider, I'm still trying so hard to get the first shot in people," he said. "I'm a little less worried about the third."
Chansolme spoke during the Oklahoma State Department of Health's weekly COVID-19 briefing with reporters. He noted that many studies have shown that individuals who get vaccinated after being infected with the disease have "very, very robust" immune responses.
State and federal data support his concern about focusing on new vaccinations.
Prime — or initial — dose vaccinations in Oklahoma declined for the fourth consecutive week, according to the latest state data published Wednesday. A two-month rise in initial vaccinations coincided with the delta variant's surge.
Oklahoma ranks No. 40 in the U.S. for percent of its population that is fully vaccinated, at 47.5%. That's almost 1.9 million Oklahomans out of roughly 4 million. The U.S. as a whole is at 55.9%, or 185.5 million Americans.
Pfizer's FDA-authorized vaccine last week was the first to be granted emergency use by the CDC for a third dose in certain individuals who have already had two doses of the Pfizer vaccine:
Ages 65 and older and residents in long-term care settings should receive a third dose;
Ages 50 to 64 with underlying medical conditions should receive a third dose;
Ages 18 to 49 with underlying medical conditions may receive a third dose;
Ages 18 to 64 who are at an increased risk of exposure because of occupational or institutional settings may receive a third dose.
Chansolme said approval of booster doses doesn't mean the vaccine doesn't work or isn't protective; it's adding an additional layer of protection.
He said verification of a high-risk job or environment isn't necessary. As a general guide, he suggested that individuals who fell into one of the state's first three tiers of vaccine eligibility during the initial rollout might qualify.
"Discuss it with your physician, particularly if you're kind of in a marginal category, and see whether or not you're eligible for it," Chansolme said.
Featured video: Why do doctors think vaccinations will keep increasing in Oklahoma?
Mandates, variants and boosters: COVID-19 information Oklahomans need to know
Who is mandated to receive a COVID-19 vaccine?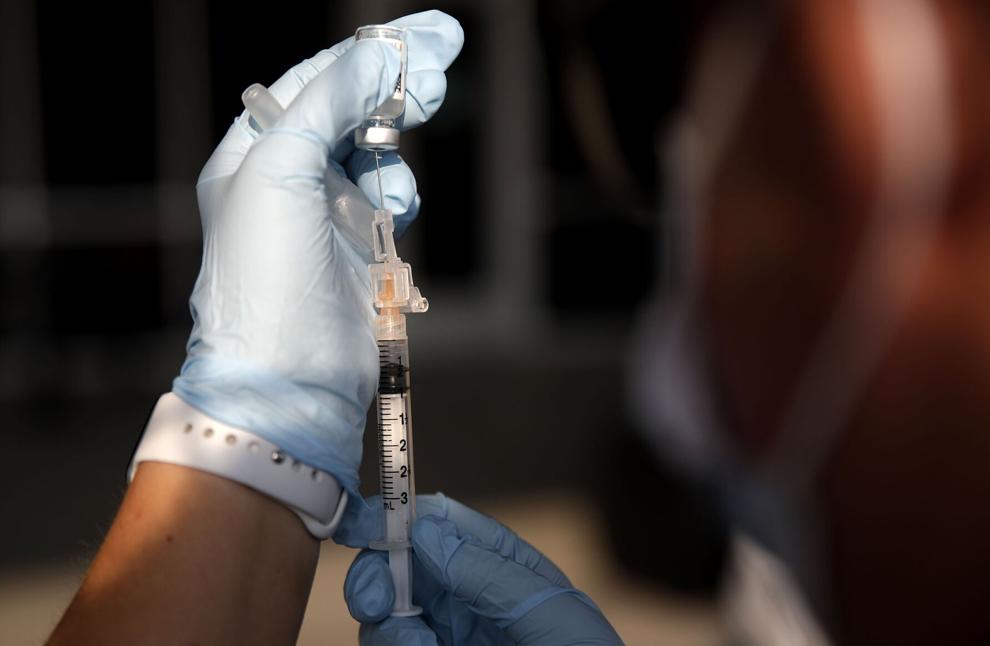 How do Oklahomans feel about federal vaccine mandates?
When do Oklahomans need to get a booster shot of the vaccine?
Healthier Oklahoma Coalition: Omicron is likely already here, with not enough testing
Does your child age 5-11 really need a COVID-19 vaccine?
With COVID found in deer and other animals, new virus mutations a concern
COVID consequences: What can unvaccinated people expect if they get infected?
Primary care physician Brad Hardy discusses post-COVID syndrome
What do pregnant women need to know?
OSU Medical Center doctor on Regeneron: 'The only effective therapy that we have for COVID-19 right now'
'Continued death rates high for some time to come' despite decreasing cases in Oklahoma
Can schools mandate masks?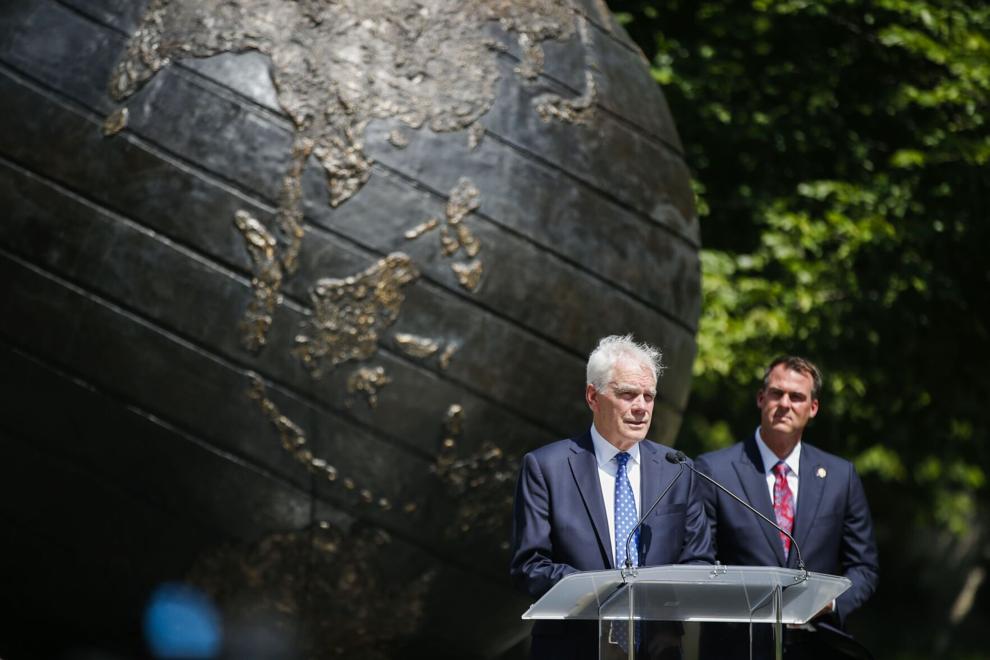 Explainer on COVID testing in Oklahoma schools funded through early-detection grant
Isolation and quarantine guidance for classroom exposures
Details on delta variant
"Go get your shots." Unvaccinated COVID patient talks about his illness
Can unvaccinated people be immune due to a previous COVID infection?
COVID data expert: 'We're moving into a bit of an endemic situation'
Post-COVID infection expectations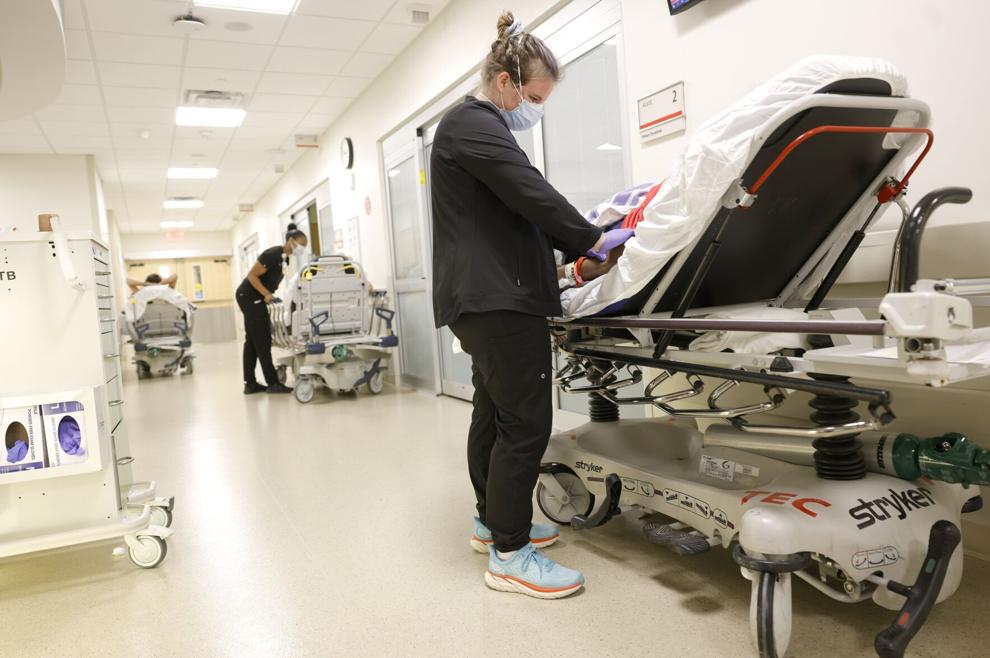 Most updated mask guidance from CDC, WHO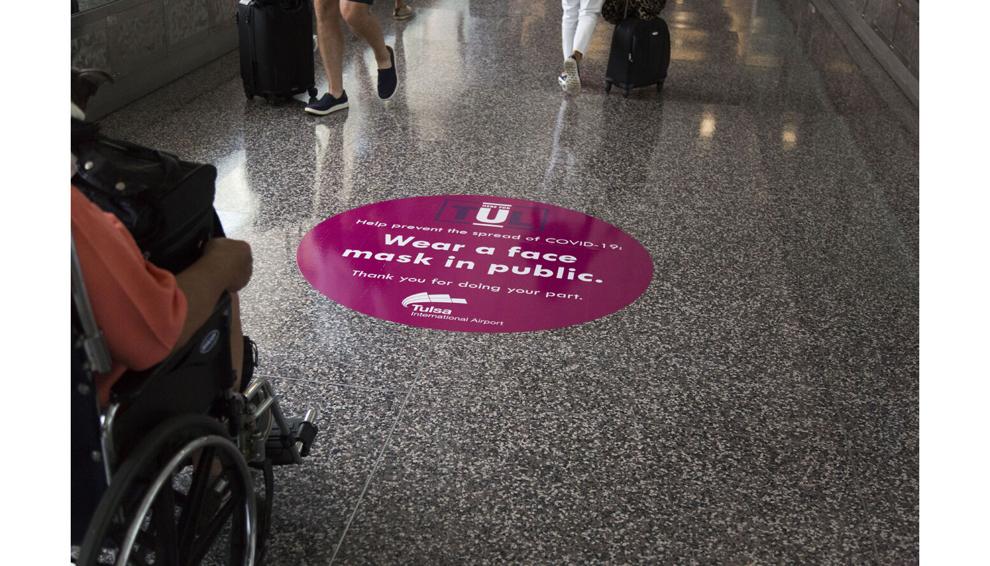 Where you can find COVID testing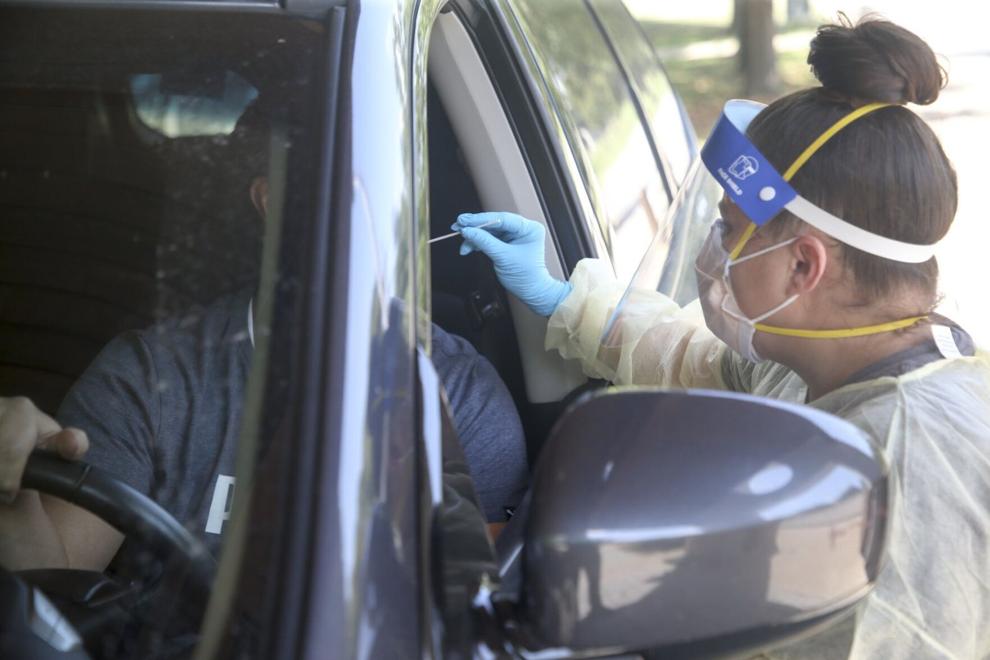 Where to find a vaccination
Check out our latest digital-only offer and subscribe now