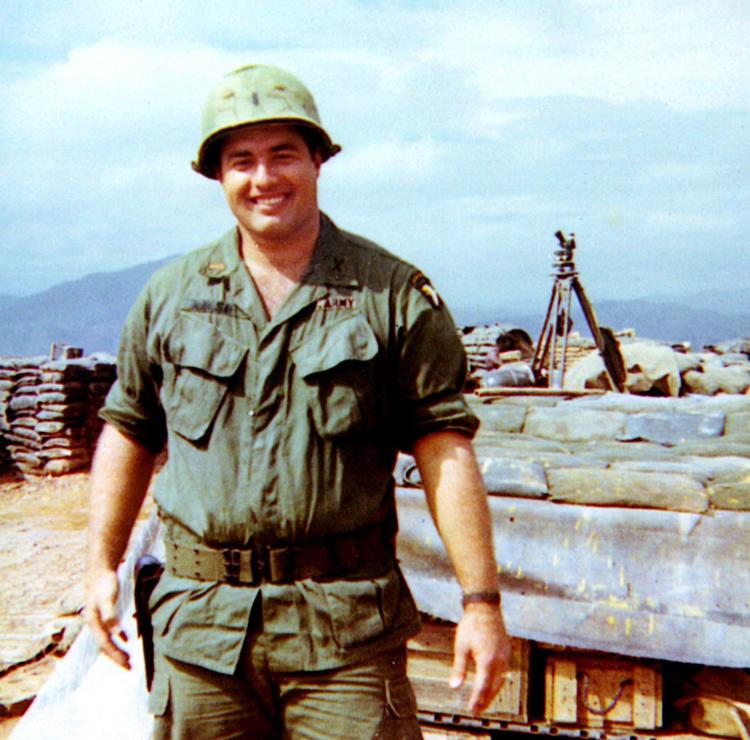 Bob Kalsu's picture adorns one wall and his name is on another. Many are aware of the picture, and even more need to know about the name.
Especially this Memorial Day weekend. This hallowed time when we remember those heroes who sacrificed their lives in defense of our freedom.
James Robert Kalsu was a hero from almost the first day he played football. Children and classmates idolized him during a stellar high school career in Del City.
Thousands cheered him when he became an All-American offensive lineman at the University of Oklahoma. His selection in 1967, when he helped lead OU to a 10-1 record and an Orange Bowl victory over Tennessee, is why a framed painting of Kalsu hangs on the All-American Wall of Fame inside OU's Memorial Stadium.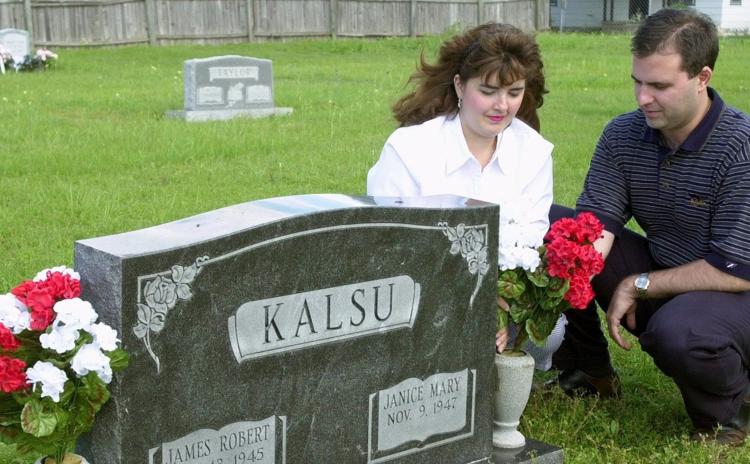 Thousands have viewed the painting, which is located in the Jack Santee Lounge on the stadium's west side. But that's for Kalsu's football exploits. Few Sooner fans know they also could find Kalsu's name inscribed on panel 8W, line 38 of the black granite walls that make up the Vietnam Veterans Memorial in Washington, D.C.
The 57,939 names originally inscribed and gritblasted in gold lettering on the wall are in the chronological order of their dates of casualty.
It was July 21, 1970 that First Lt. James R. "Bob" Kalsu forever became an American hero. The 25-year-old Oklahoman was killed by mortar fire while defending Ripcord Base on an isolated jungle mountaintop near Vietnam's Ashua Valley.
I never knew Kalsu. But I grew up with Larry Lemaster, and my childhood friend's name is on panel 22W, row 53 of the Vietnam Memorial Wall. Also on the wall are the names of several men who became my friends during Army boot camp at Fort Lewis, Wash., in 1969.
And like Kalsu and Lemaster, those Army buddies are now remembered by only a few. Just family and friends. That's sad. It's understandable, when you have more than 57,000 names, but still sad.
In Kalsu's case, however, that is starting to change. The people at NFL Films did a feature on Kalsu last season, and the Emmy-nominated story ran on several TV outlets. And the Buffalo Bills announced last month that Kalsu's name would be added to the Bills' Wall of Fame, located at the team's stadium.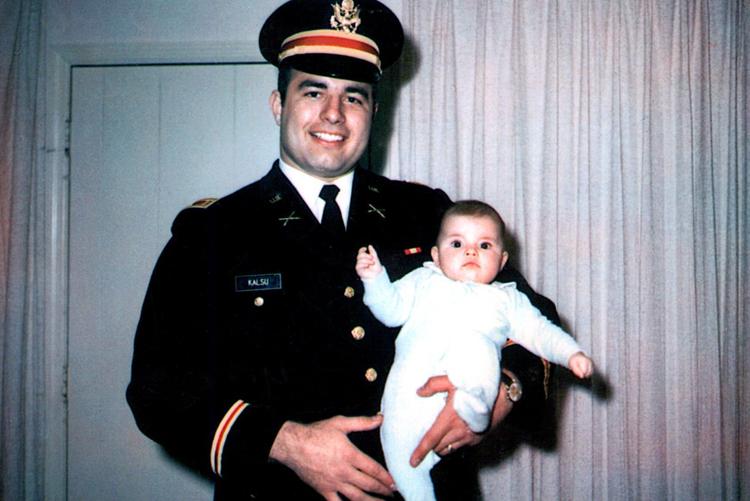 Because of the notoriety now coming from being the only NFL player killed in Vietnam, it appears Kalsu won't become just one more of the more than 57,000 virtually unknown Vietnam soldiers, unknown to most and forgotten by the rest.
So, nearly 30 years after his death, perhaps Kalsu can once again become a hero. Whenever he's remembered, in columns like this or during this fall's induction into the Bills' Wall of Fame, his memory can serve as a reminder for all the soldiers in all the wars who were not as well known but just as brave.
And while his athletic accomplishments set him apart from the majority of this country's wartime casualties, the rest of Kalsu's story mirrors many of those who died in battle.
Kalsu married his college sweetheart, Jan, the day after OU's thrilling 26-24 Orange Bowl win over Tennessee. And like all college-aged men in the 1960s, Kalsu knew he'd eventually hear from his local draft board.
Actually, he was drafted twice. The Bills selected him in the eighth round of the 1968 draft. And Uncle Sam came calling a year later, just after Kalsu was selected by his teammates as Bills Rookie of the Year.
Bob and Jan already had a daughter by the time he entered the Army. And Jan was pregnant with their second child, a son, when the couple met for the last time in Hawaii when Bob was on leave after the first six months of his scheduled year's tour in Vietnam.
In a magazine article put out by the Buffalo Bills for their fans, Jan once recalled that when Bob's promising NFL career and family life were interrupted by his orders to Vietnam, "he just cried."
She also remembered how Bob reacted when his mother suggested he ask the Bills to try and pull some political strings to get his orders changed. Jan said Bob's attitude to that idea was: "Why should anyone be exempt from going? You always have to take the good with the bad."
I have yet to visit the Vietnam Veterans Memorial in Washington D.C. But a reader, Daniel Lonnquist, has been there often as part of his work with a post traumatic stress treatment program at the U.S. Department of Veterans Affairs Medical Center in Salem, Va.
During one of Lonnquist's visits, he sent me a gift that has become a treasured possession -- a pencil rubbing he made from Kalsu's name on the Wall.
I have twice visited the Traveling Wall, the Wall's replica, when it stopped in Tulsa. Although not near the size of the original, it still provides a powerful, moving experience.
Also called "The Wall That Heals," the Traveling Wall tours throughout the United States. It is scheduled to arrive Friday in Kansas City, Mo., where it will remain through Sunday.
Take the time to see it if you're in the area. But wherever you are this sacred weekend, take a moment to remember all those names on all those war memorials, gravestones and walls.
Lest we not forget. Never, ever.