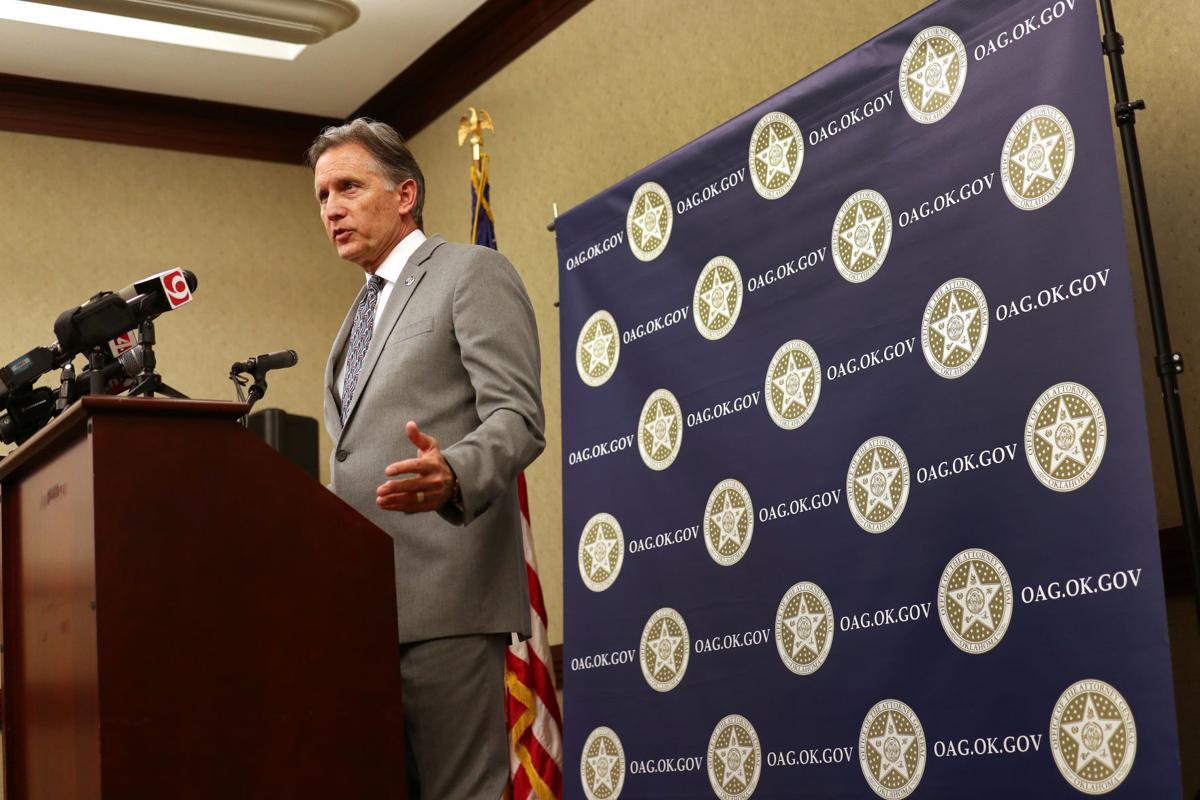 State and tribal leaders announced Thursday that an agreement-in-principle had been reached regarding a proposed federal law that one tribal law expert said would, in part, provide for the state to resume jurisdiction in most criminal cases now under federal control.
The agreement comes in response to a June 9 U.S. Supreme Court decision that said Congress never disestablished the historic 11-county boundary of the Muscogee (Creek) Nation established by treaty in the 1860s. The ruling meant much of eastern Oklahoma switched seemingly overnight from state to federal jurisdiction regarding major crimes that involved an American Indian.
The ruling also tossed the sex abuse convictions in Wagoner County District Court of Jimcy McGirt, an enrolled member of the Seminole and Muscogee (Creek) nations.
The ruling has had an immediate effect in a handful of cases in Tulsa. In one case, Tulsa County prosecutors had to dismiss criminal charges because the victims were of American Indian descent. The defendant was subsequently charged in federal court.
In another case, a homicide investigated by Tulsa police had to be brought in federal court because the victim was American Indian.
State Attorney General Mike Hunter said in a news release that the agreement is the "best path forward for protecting the public and promoting continued economic growth in Oklahoma" despite more details to be worked out.
"My commitment to our tribal partners is to work together to forge common ground on the issues brought to light by this case," Hunter said. "Oklahoma's tribal nations are a fundamental part of Oklahoma's culture, economy, politics and governance. The relationship between the tribes and my office is based on trust and mutual respect.
"And that synergism has been essential to the successful formation of this important agreement."
Mike McBride III, a private Tulsa attorney specializing in tribal matters, said the proposed legislation reduces uncertainty and maintains the legal status quo of jurisdictional understandings between the state, tribes and federal government.
"It could be viewed as somewhat of a jurisdictional retreat for tribes on criminal jurisdiction matters," McBride said. "But, I think it is a very good cooperative way to resolve the ambiguities that resulted from the McGirt case," McBride said.
"Criminal justice is very expensive ... given all the gray areas that might have resulted in McGirt, this is a good way to recognize through an act of Congress the way things were as far as criminal jurisdiction goes (prior to the McGirt decision)," McBride said.
The agreement recommends approval of federal legislation to clarify that the state would continue to exercise criminal jurisdiction over all offenders within what is now considered the historic boundaries of the Seminole, Choctaw, Cherokee, Chickasaw and Muscogee (Creek) Nations except for crimes committed on Indian trust or restricted lands.
The agreement also requests legislation to address "matters concerning existing convictions, with the exception of crimes involving Indians committed on Indian trust land or restricted lands."
Most experts believe the McGirt ruling could also apply to the four other tribes with similar treaties with the U.S. government.
On civil matters, the agreement proposes legislation that affirms the five tribes' civil jurisdiction "throughout their respective treaty territories, to be exercised subject to federal law that generally governs tribal civil jurisdiction in Indian country."
The agreement also provides generally that tribes do not have civil jurisdiction over non-tribal members outside of Indian trust or restricted lands, except for matters already provided jurisdiction under federal law, contract matters involving non-tribal members or when the conduct of non-tribal members "threatens tribal self-governance or the economic security, health or welfare of the tribe.
Muscogee (Creek) Nation Principal Chief David Hill, in a written statement about the agreement, said: "The Supreme Court has affirmed what Mvskoke people have always known: we are a sovereign Nation with a sovereign territory.
"While the ruling does leave questions for us to answer as we move forward, the Muscogee (Creek) Nation is confident that our past work with state and federal agencies has prepared us for this significant moment in our history.
"Tribal Nations have successfully collaborated with law enforcement for years in the communities we share, and this ruling only strengthens our ability to work together for the betterment of public safety for all Oklahomans."
Other tribal leaders voicing support for the agreement included Cherokee Nation Principal Chief Chuck Hoskin Jr., Chickasaw Nation Gov. Bill Anoatubby, Choctaw Nation Chief Gary Batton and Seminole Nation Chief Greg Chilcoat.
"This seems like a very reasonable approach to resolve and allocate the respective tribal federal and state interests," McBride said.
---
Curtis Killman
918-581-8471
curtis.killman
@tulsaworld.com
Twitter: @loucardfan61