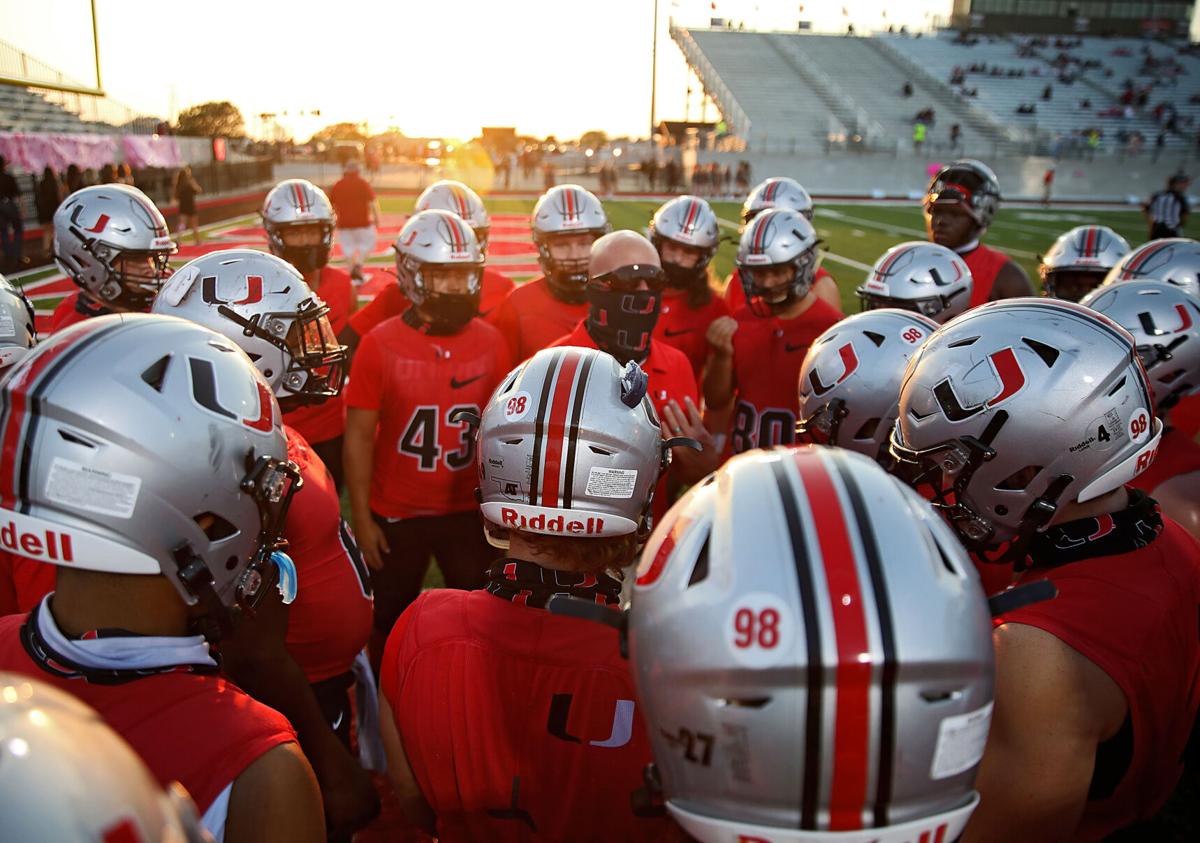 A committee voted overwhelmingly to eliminate the "Redskins" mascot name from the Union Public Schools athletic department.
For 75 years, Union teams have been known as the "Redskins." This week, a committee that included Union students, teachers and alumni — several of whom are Native American — voted 24-3 to discontinue the use of a name considered by some to be offensive.
The committee's recommendation will be presented to the Union Board of Education at 7 p.m. Monday. School board members are expected to vote on whether to accept the recommendation.
"The committee has made a very compelling case for making the change," Chris Payne, Union's chief communications officer and the head of the name-change committee, reported in a text message.
If there is approval from the board, Payne said, "the plan is to pause on selecting a new mascot. We plan to be just Union for a while."
"At some point," Payne added, "we may reconsider (on a new mascot selection). For now, just Union."
In July, Union Superintendent Kirt Hartzler said his district revisited its name issue for several months before the NFL's Washington Football Team made the summer decision to get rid of its controversial "Redskins" name.
"Many, both inside and outside our community, have had conflicting emotions over the years regarding Union's mascot," Hartzler said, "and we strongly believe that now is the time to take up this issue once again."
In a July statement to the Tulsa World, Muscogee (Creek) Nation Principal Chief David Hill said, "(The Union name) has been addressed before, and it's been a point of contention at various times through the last several years.
"But what we do now is what's important, and it's never too late to do the right thing."
Since 1994, before the kickoff of football games, Union players would pass through a large teepee and run to their sideline. This year, Union officials decided against using the teepee.
---
---
Complete coverage of Week 10
Week 10: Owasso, Wagoner, Collinsville complete perfect regular seasons; playoffs start next week: Find all our coverage here
Several teams will head into next week's playoffs will momentum following Week 10 wins. Look below for all coverage from the final week of the regular season.
Get local news delivered to your inbox!
Subscribe to our Daily Headlines newsletter.