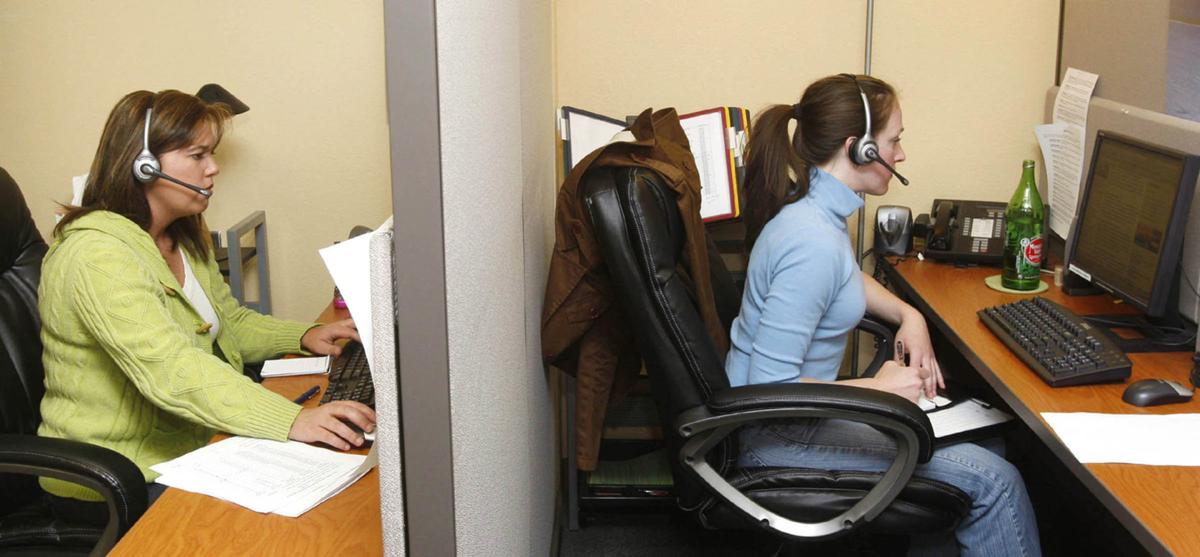 Calls by children to Tulsa crisis hot lines have increased dramatically since 2017, a program official said.
Amanda Bradley, program director for Community Outreach Psychiatric Emergency Services, attributed the 72% increase in calls by children over a two-year period in large part to new a marketing campaign by the agency and an increased willingness by children to talk about issues.
The 72% increase meant COPES answered 1,886 calls in fiscal 2019, prompting a need for more call takers and mobile assessors, Bradley said.
COPES provides crisis intervention support via state and national hotlines in addition to its own telephone service.
Bradley talked about the upswing in crisis hot line calls during a health care forum Tuesday on suicide hosted by the Tulsa Regional Chamber.
"It's not a bad thing, it's really a great thing," she said.
Bradley attributed the upswing in calls to a recently completed advertising campaign that included billboards and bus ads.
"I think with knowledge and education it creates this flow of people being able to reach out and ask for help," she said.
COPES provides immediate telephone and/or mobile assessment, evaluation, crisis intervention, stabilization and links to community resources.
As the number of calls has increased, so has their nature in terms of severity.
In the past, COPES would field a lot of calls from juveniles who were anxious or felt overwhelmed and just needed someone to talk to, Bradley said.
"Those aren't the kind of calls we are getting very often anymore," she said. "It's truly people who are contemplating ending their lives right there on that day and are just reaching out for someone somewhere."
Children are also opening up more than young callers did in the past, Bradley said.
"Kids are reaching out for help more so for themselves or for their friends," she said. "They are not as afraid to ask for assistance."
"Often talking to a stranger is best for some youths because they don't have to burden a parent or worry about someone at school talking about them," Bradley said.
The U.S. Centers for Disease Control and Prevention in a report released this month found that suicide rates continue to rise among people ages 10 to 24. Rates have increased every year for that age group since 2007.
Suicide rates nationally among individuals ages 10 to 24 increased 56% between 2007 and 2017, according to the CDC.
For persons aged 10 to 14, suicide rates increased from 2007 to 2017 while homicide rates declined.
The suicide rate in 2017 was more than twice the homicide rate, or 2.5 suicides per 100,000 persons compared to 0.9 homicides.
Bradley said she has found that schools are becoming more receptive to COPES providing suicide prevention training and other services.
"More people are willing to open their doors and let us come in and have a conversation about what is going on and give them some tools to be able to work with people," Bradley said.
The increase in calls has caused more pressure on call takers and other staff, she said.
COPES has added more screeners to handle the added call load. Now it needs to hire more staff to provide mobile assessments, Bradley said.
"What's happening right now is they have to wait longer for us to get to their locations," Bradley said.
The COPES hotline, which is answered around the clock, is 918-744-4800.
---
Curtis Killman
918-581-8471
curtis.killman
@tulsaworld.com
Twitter: @loucardfan61