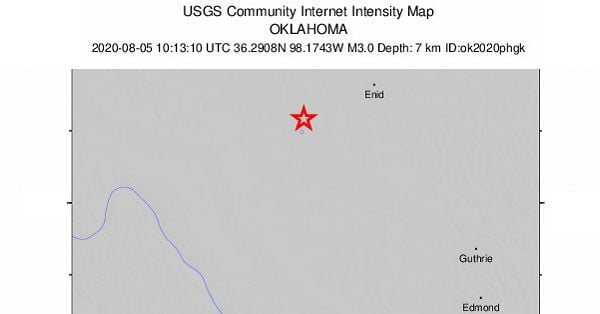 The U.S. Geological Survey recorded an Oklahoma earthquake with preliminary magnitude of 3.1 on Wednesday morning.
According to the USGS, the epicenter was about 3 miles northwest of Ames in north-central Oklahoma, and recorded at 5:13 a.m.
Since the beginning of June, Oklahoma recorded 20 earthquakes of at least 2.5 magnitude, including a 4.2 magnitude on June 20; the night of President Trump's Tulsa rally.
---
Featured video: Let's Talk Town Hall on "Back to School"
Featured gallery: Your guide to the 2020 Tulsa mayoral candidates. Election day is less than a month away.
Get local news delivered to your inbox!
Subscribe to our Daily Headlines newsletter.