Why is it so hard to get a test right now?
The supply of testing is not the issue; demand is just at record levels. For those who can't afford to go on a store-to-store hunt for rapid tests, PCR testing is the only option. Many sites offer appointments to reduce wait times, though it can be hard to schedule a same-day test due to high demand. Wait times of several hours have been reported at no-appointment testing sites.
When do I need to isolate and how?
Isolation is for infected people regardless of vaccination status and starts the day you test positive. The CDC now says that should last at least five days or until symptoms disappear. After that, five more days of consistent masking is recommended, even at home around others.
When do I need to quarantine and how?
Exposure to COVID or a possible infection through close contact means quarantining five days for safety. The CDC says people who got a booster dose of the vaccine can skip quarantine if they wear masks in all settings for at least 10 days. Everyone else who is exposed is recommended to quarantine five days and wear masks in all settings for five days afterward.
If I get infected, how many others will I infect?
The different COVID strains have varying levels of virulence: those who had the original wildtype or alpha virus could infect two or three others. Delta upped that to seven, and now omicron is so easily transmissible that every infected person is likely to infect 10 others on average.
I'm fully vaccinated and boosted — how protected am I?
The SARS-CoV-2 virus has gotten better in two years at causing COVID-19 in humans. Hence, breakthrough infections are being reported anecdotally in people who had gotten as many as three doses of an mRNA vaccine. Recent data is indicating that the desired levels of immunity from booster shots may wane after four months, though it can be difficult to determine an individual's immunity solely by measuring antibody levels.
---
Related
---
Do children really need to get vaccinated?
"COVID is mutating to find a population that's most susceptible, and unfortunately our children are that susceptible group," according to a former state epidemiologist. With pediatric hospitalizations increasing due to COVID, doctors recommend parents of eligible children seek out vaccines for protection that can help the whole family.
What level of protection do we have in Oklahoma?
According to the state health commissioner, between vaccinations and previous infection, as many as 4 in 5 Oklahomans may have "some level of protection, but that doesn't mean it prevents them from getting sick." About 56% of eligible residents have gotten two or three vaccine doses, with higher rates around Tulsa and Oklahoma City; many rural counties are still under 20% vaccinated.
How do officials know what percentages of infections are omicron?
Municipalities are testing wastewater samples to determine the percentage of COVID-19 showing up with different variants. In Tulsa County, about 95% of the samples were omicron. The state public health lab, which is having trouble offering data close to real-time levels, has not reported how much genomic testing has been done since Christmas.
Is there a "better" variant of COVID to get infected with?
All variants have the potential to cause severe or fatal illness, including omicron, especially in unvaccinated people.
How are the hospitals and health care workers doing?
Already suffering shortages, health care facilities are strained again as cold weather sets in along with a surge of COVID patients. Despite a decrease in the percentage of COVID patients needing ICU care, hospitals are still near capacity. As omicron tests immunity levels of vaccinated people, health care workers on the front lines are becoming infected. Those staff quarantines result in fewer people available to offer emergency care.
---
Related
---
Why are so many schools moving to distance learning?
The classroom is a natural super-spreader, especially as many students are not vaccinated or not yet eligible for a vaccine. Districts are shuffling workers from all departments to cover absences as infected teachers have to quarantine, but with new cases breaking records again and districts already dealing with staff shortages, virtual learning is often the only option.
Is there a group more susceptible to severe or fatal COVID?
Unvaccinated people are most at risk of hospitalization or death if infected. For vaccinated individuals who became infected, a recent study showed 75% of those who suffered severe or fatal illness had four other risk factors such as diabetes or heart disease.
How accurate are the at-home tests? Should I get a positive result confirmed?
Most of the brands available from major retailers are producing results with high confidence levels. Check for FDA approval by searching the product name at bit.ly/3ttlsD5. Getting a positive result from a rapid test subsequently confirmed through PCR testing means being included in state COVID surveillance that is helpful for pandemic response efforts.
Are doctors and officials treating COVID as endemic yet, like the flu or common cold?
Endemic means a virus is not rapidly spreading. Because of continued and rapid COVID mutations, doctors say we are far from the endemic stage of SARS-CoV-2.
Is there enough supply for Oklahoma of antibody treatments including for omicron infections?
There are multiple treatments for COVID-19 if an infection is caught quickly, but they're not widely available. Officials have said there is limited supply for states, and allocations are not based on genomic testing for variants. Only one of those treatments, sotrovimab, is recommended for omicron infections. Other antibody infusions are also in limited supply for use only in a health care setting.
Is there a pill I can take to help treat COVID-19 at home?
The FDA approved emergency use of paxlovid (Pfizer) and molnupiravir (Merck) for mild to moderate COVID-19. Both have potential dangers and should be prescribed with care, but both are in short supply. Merck's pill reduces the rate of hospitalizations in high-risk patients by about 30%; Pfizer's reduces the rate of hospitalizations by around 90% and is considered safer.
Is the flu back this year?
After masking and lockdowns helped shut down influenza in 2020, the flu season that began last fall has already caused severe illness in some Oklahomans. Children especially are presenting more with respiratory virus symptoms, which has resulted in many of the pediatric COVID diagnoses.
Is my old cloth mask still good enough protection in public?
Mask guidance has been updated upon testing showing little to no protection from cloth masks from the omicron variant. CDC is mulling a new recommendation for N95 level masking, and the Biden administration is discussing how to make those masks available free to Americans.
Will the most recent surge affect my travel plans?
Air travel has been affected as COVID cases have spiked again, with many airlines having to cancel or delay flights due to staffing shortages amid quarantines. Those who have a cruise planned are urged to reconsider, even if fully vaccinated, according to the most recent CDC guidance.
When is this going to be over?
Forecasting in a pandemic is made more challenging by unchecked virus spread. With COVID mutating so quickly, even those who do have some immunity from vaccination or previous infection could become sick with a new variant. Peaks and valleys in COVID cases will continue until the virus is challenged enough by the environment that one infection cannot easily result in several more.
---
Get tests mailed to you: COVID-19 information Oklahomans need to know
Where you can find COVID testing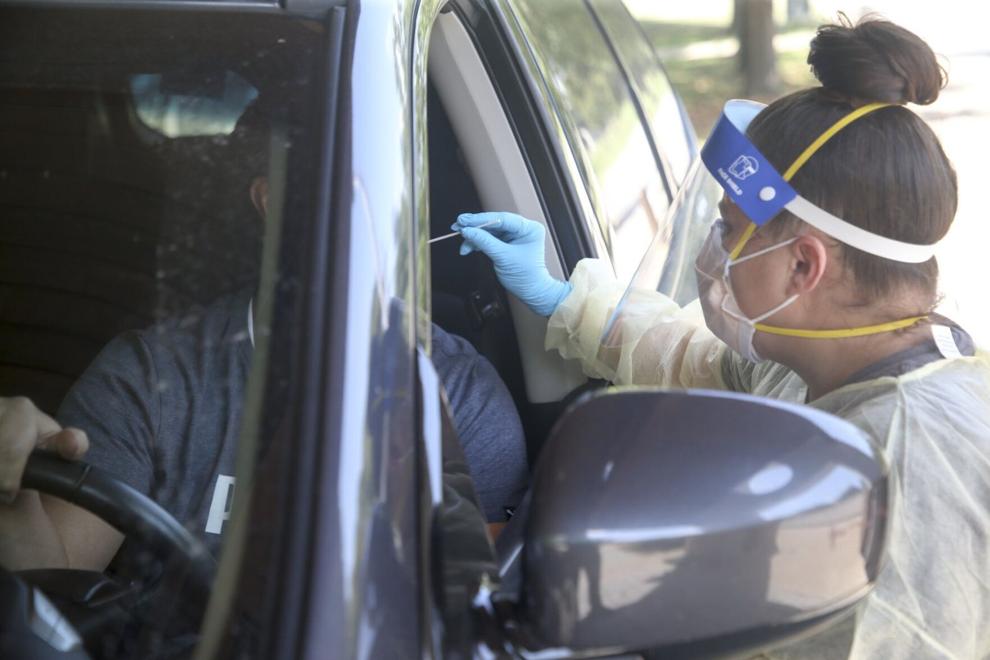 Risk of reinfection higher with omicron variant, Oklahoma epidemiologist says
Updated isolation and quarantine guidance
Kids with COVID symptoms: When do parents need to seek urgent care?
Most updated mask guidance from CDC, WHO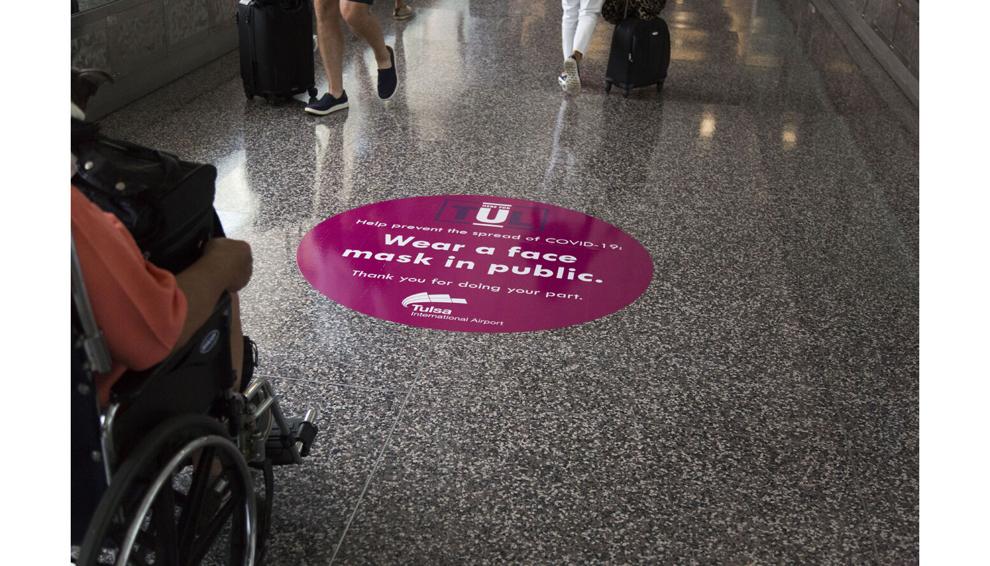 Incidence of severe or fatal COVID in children similar to adult rate, Saint Francis doctor says
Who is mandated to receive a COVID-19 vaccine?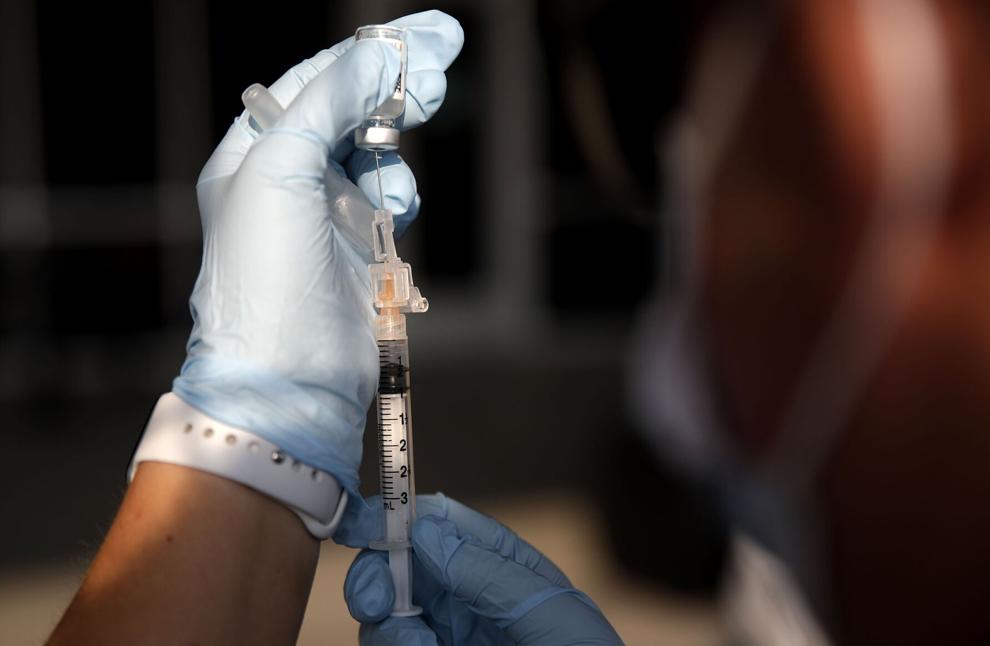 Where is the Pfizer vaccine study data?
How do Oklahomans feel about federal vaccine mandates?
Does your child age 5-11 really need a COVID-19 vaccine?
With COVID found in deer and other animals, new virus mutations a concern
COVID consequences: What can unvaccinated people expect if they get infected?
Primary care physician Brad Hardy discusses post-COVID syndrome
Can schools mandate masks?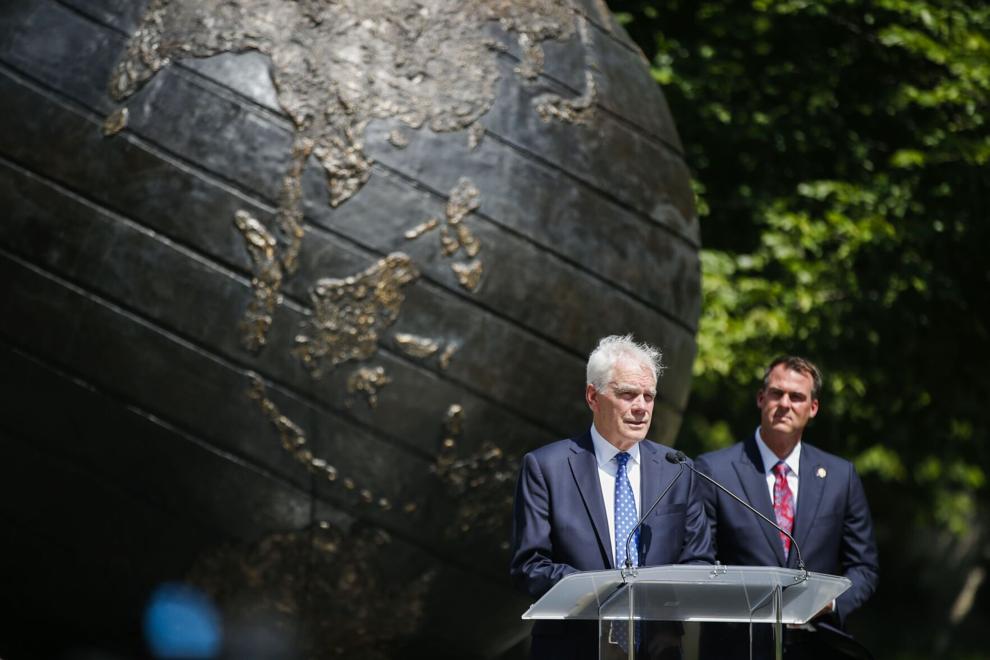 "Go get your shots." Unvaccinated COVID patient talks about his illness
Can unvaccinated people be immune due to a previous COVID infection?
Post-COVID infection expectations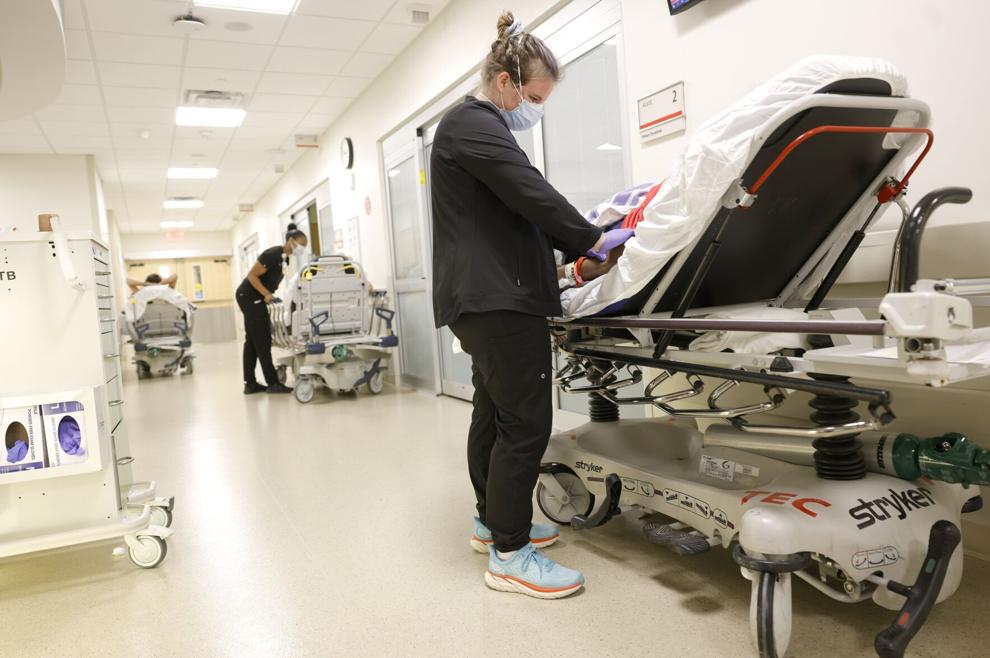 Check out our latest digital-only offer and subscribe now