Vivianna Smith doesn't let much get her down.
However, it hasn't been easy for her recently since the COVID-19 pandemic forced her school to close.
"She's a very, very happy kid, but she misses that interaction," Channing Smith said of his daughter, who has Down syndrome.
"Every day, she talks about how she's missing her friends and teachers."
On Wednesday afternoon, to celebrate her 10th birthday, Vivianna's family came up with a special way to make up for some of what she's recently lost.
Keeping in mind social distancing rules, they organized a surprise birthday "parade," inviting friends and family to drive by their midtown Tulsa home and cheer Vivianna from their cars.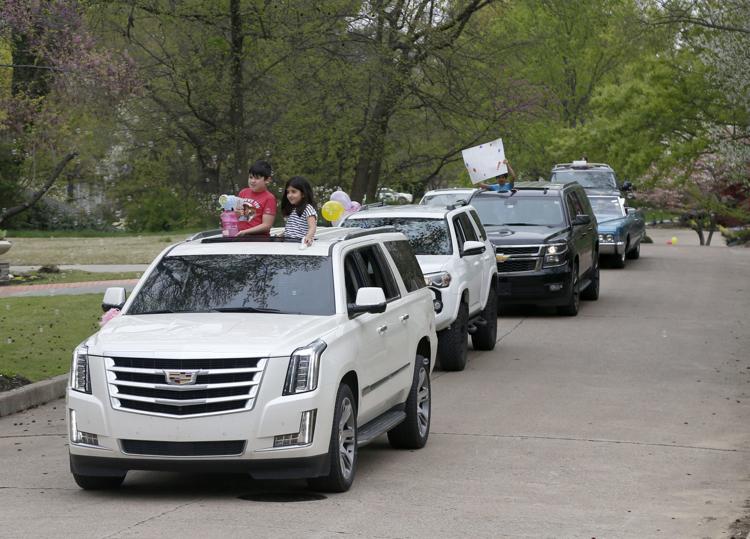 Vivianna, who was joined in her yard by her parents and siblings, waved joyfully as some 30 vehicles navigated past, many of them honking and playing music.
"We thought this would be a good idea, and give everyone a chance to wave and honk and holler and wish her a happy birthday," said Channing Smith, who stood alongside his wife, Christina.
Vivianna, who has two sisters and a brother, is a third-grader at Marquette Catholic School, where she's part of the RISE program for special needs children. Most of the paraders Wednesday had Marquette ties.
Stephanie Vanderslice was there with her children, Parker and Porter, who are both students at the school.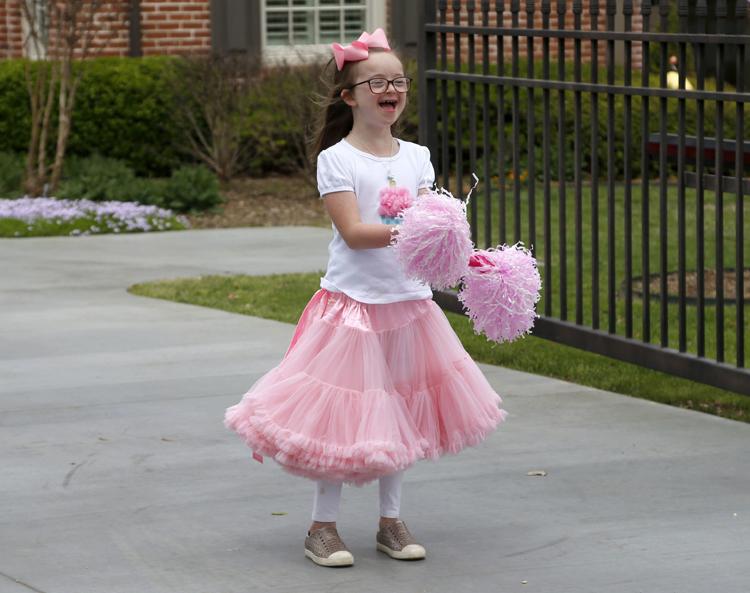 "Vivianna is one of those people who brings happiness whenever she comes in the room. And she loves you for who you are," Vanderslice said. "I wish we had a million more Viviannas in this world."
"I was really excited about this. It's the longest I've gone without seeing her," said Parker Vanderslice, who's also in the third grade.
"Vivianna is beautiful, amazing and sweet," said another classmate, Olivia Gawey, who drove by with her stepmom, Lori.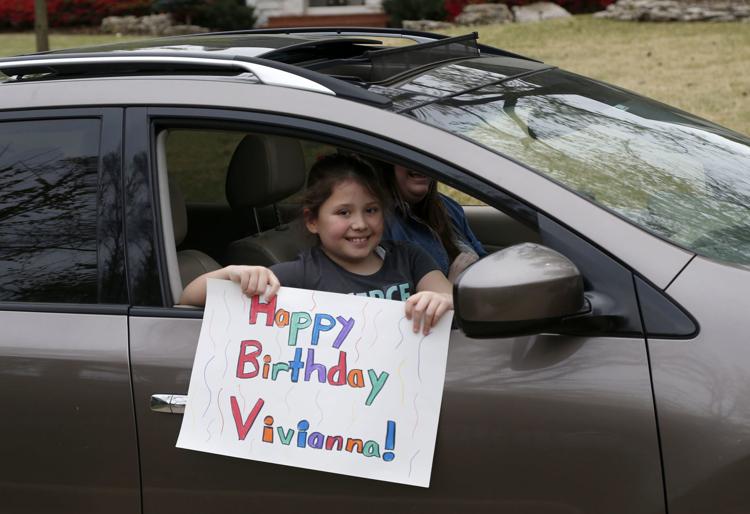 Like many of the others, the pair were blasting music as they waved and cheered Vivianna.
Lori Gawey, who is president of the Blue Dome Merchants Association, had her car tricked out with Mardi Gras-themed paraphernalia.
"I organized the recent (Blue Dome) Mardi Gras parade and still had this. It worked out perfect," she said.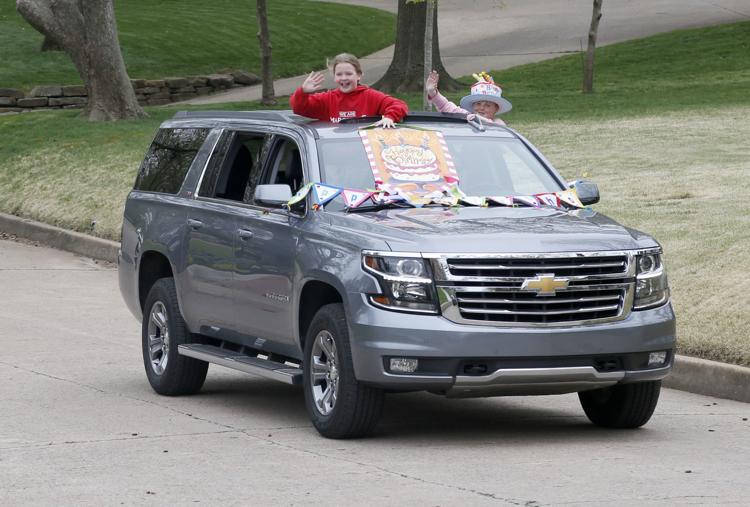 Vivianna, wearing a pink tutu with a pink bow in her hair, soaked up the attention, greeting each passing guest with a wave of her pink pom-poms.
The Smiths kept a good 10 to 15 feet between their family and the cars.
The social distancing, they said, is especially necessary for Vivianna, whose health issues include a heart condition.
Since school was closed for the rest of the school year, she and her siblings have been doing school work online.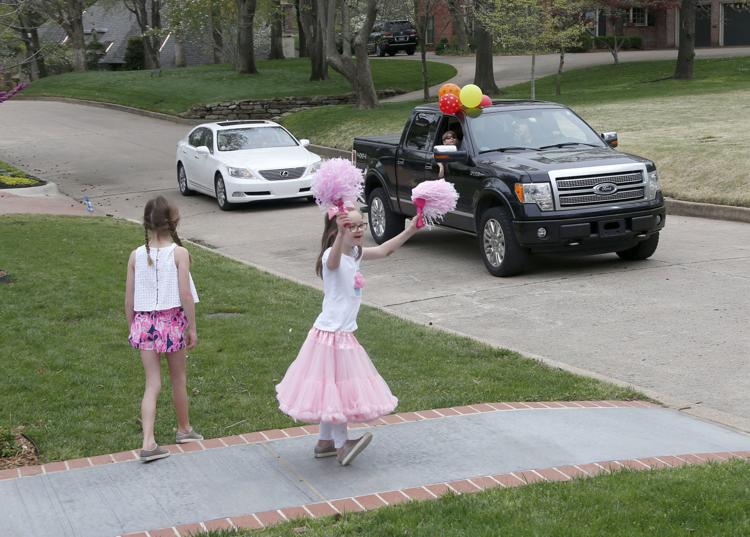 "She kind of understands and has an idea about what's going on right now," Channing Smith said. "We've explained it the best we can."
Also for her birthday, earlier in the day Vivianna got to open presents, which included some Barbie dolls. A cake was in the plans as well, her dad said.
A normal birthday, like last year's, would feature a big dinner with her family, including her grandparents.
Maybe that will be an option again next year.
"We're all doing the best we can right now in trying to maintain some normalcy," Channing Smith said. "It's a difficult time and you have to think outside the box."
"We're really grateful for everyone who came out," he added.
---
Look for the helpers: See what these Tulsans are doing to ease the stress of the coronavirus pandemic
Look for the helpers: Local musician plays cello for neighborhood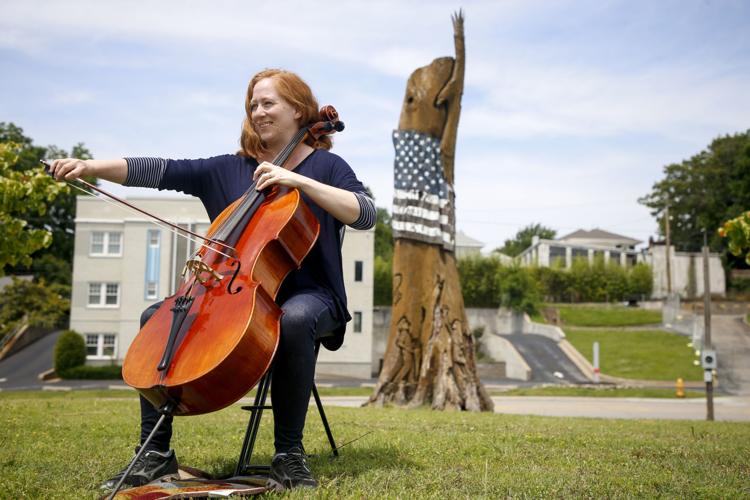 Look for the helpers: Historic Vernon AME Church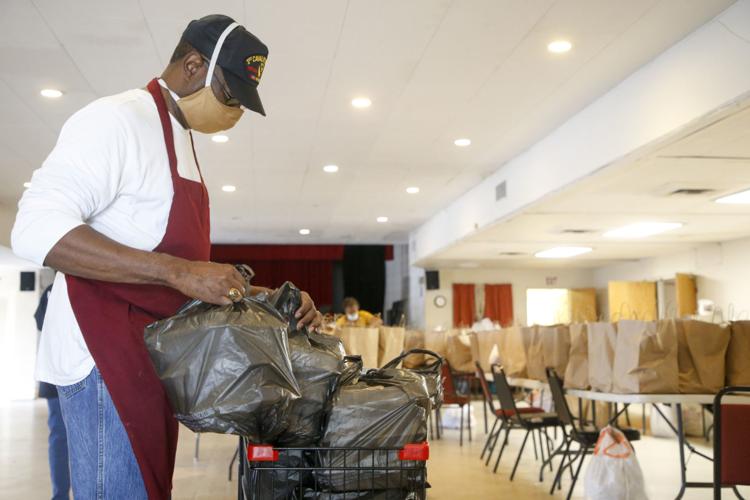 Look for the helpers: Tulsa nurse goes to New York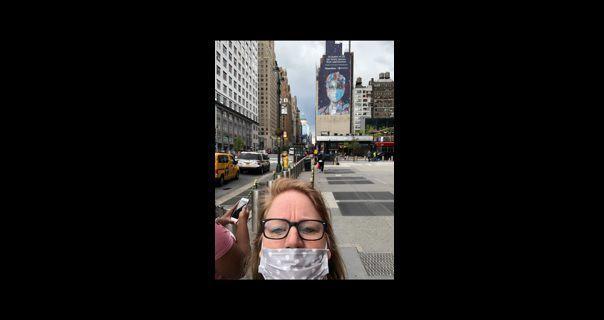 Look for the helpers: 100,000 bottles of hand sanitizer in Bartlesville
Look for the helpers: The Opportunity Project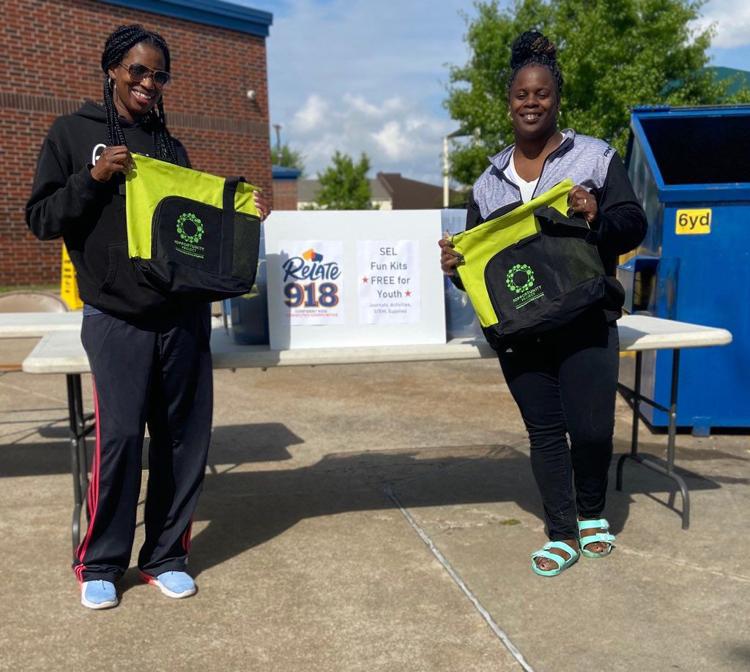 Look for the helpers: 413 Farm helps Amelia's Market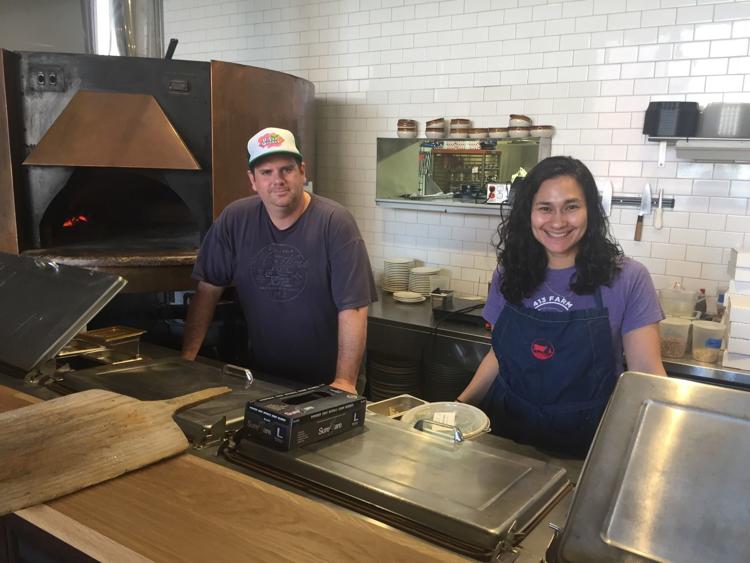 Look for the helpers: Vintage Wine Bar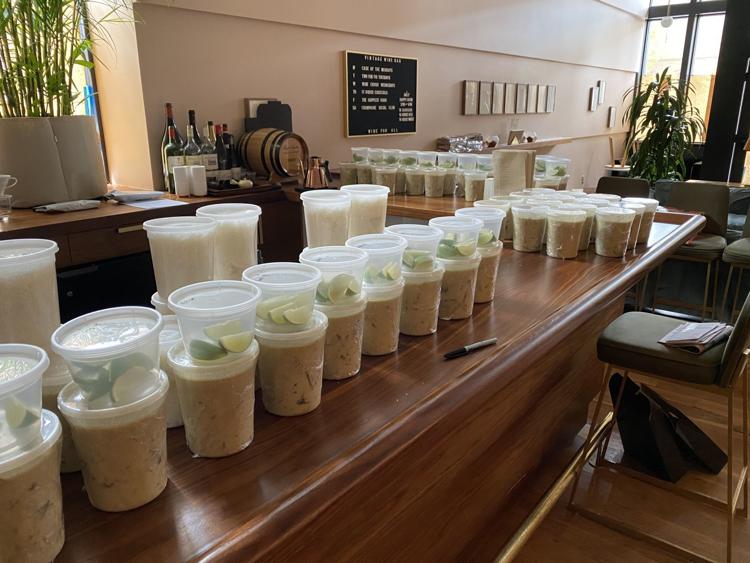 Look for the helpers: Artist Scott Taylor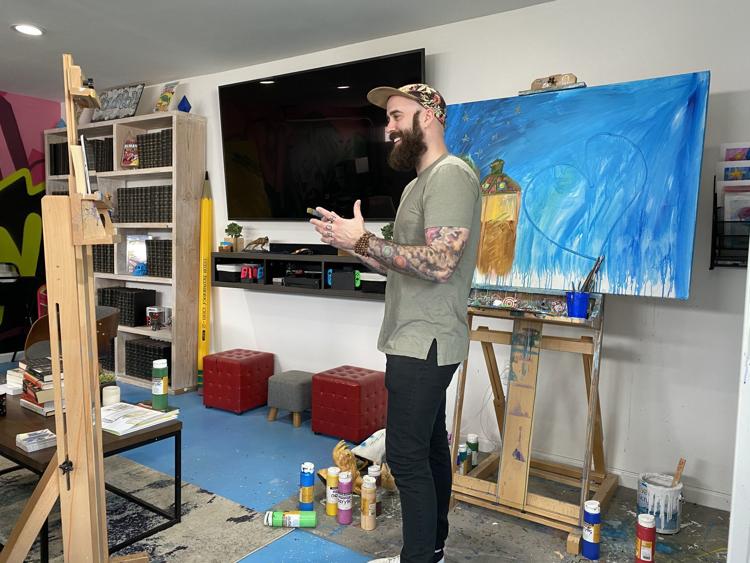 Look for the helpers: YMCA celebrates Healthy Kids Day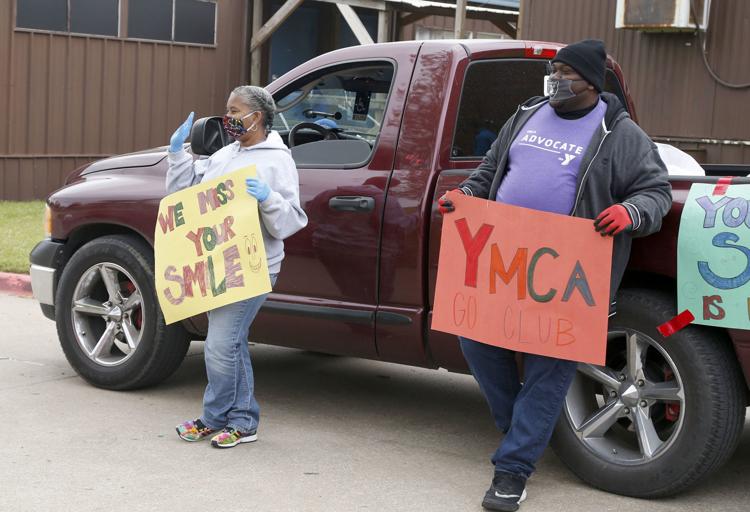 Look for the helpers: Meal donations to prison guards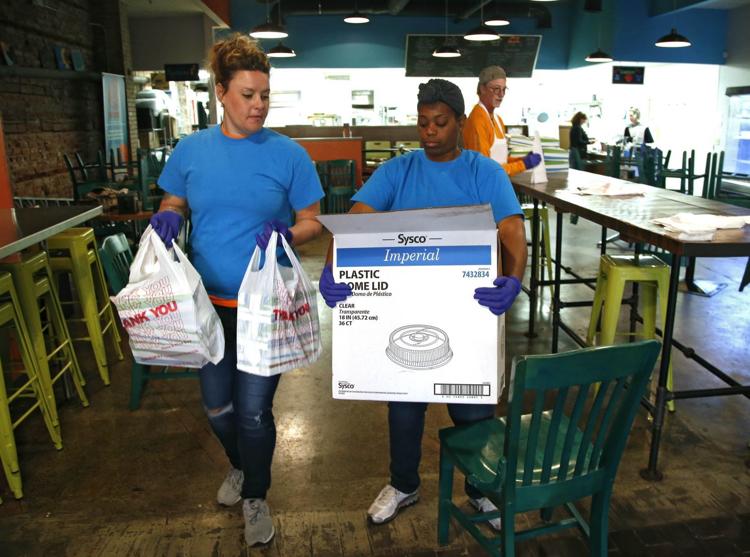 Look for the helpers: Local nurse heads to New York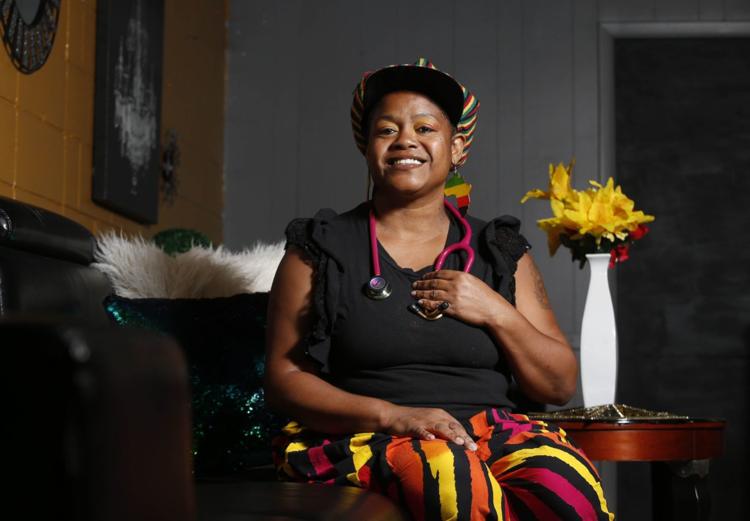 Look for the helpers: Tulsa artist Rachel Rose Dazey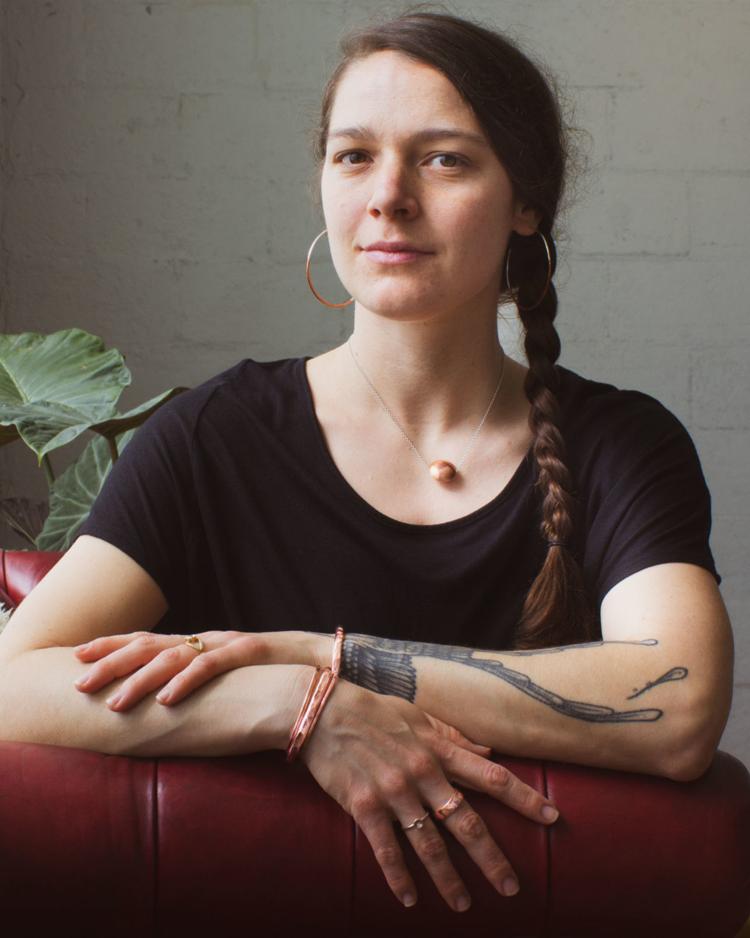 Look for the helpers: Meals on Wheels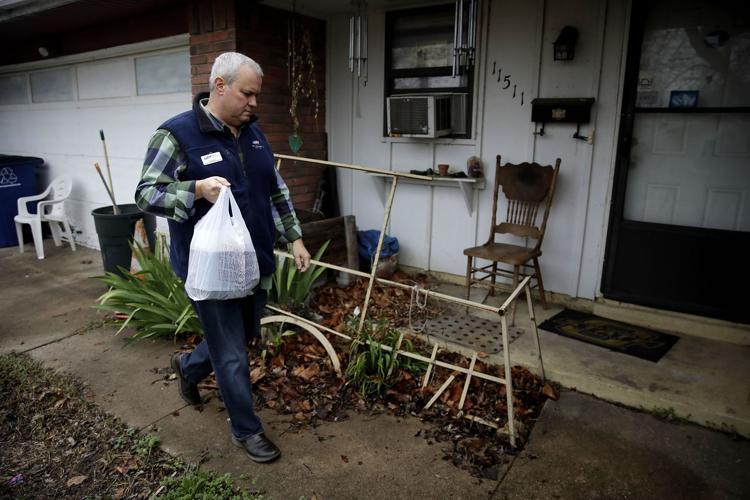 Looking for the helpers: SPCA animal cruelty investigator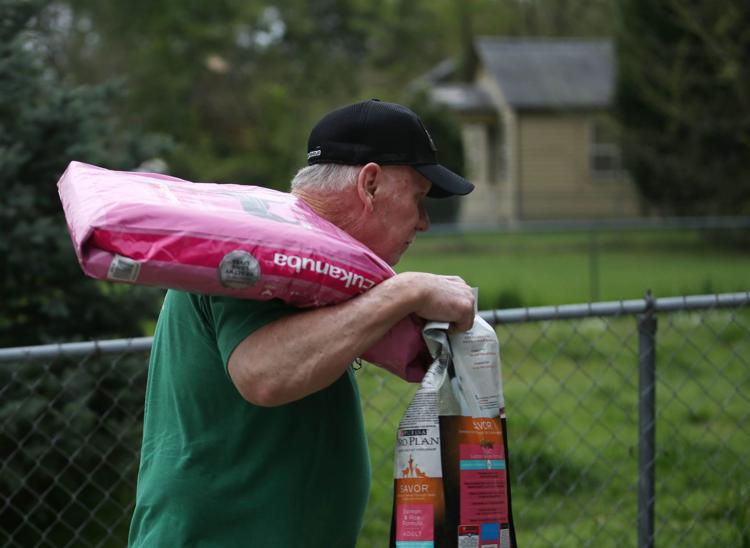 Look for the helpers: Ti Amo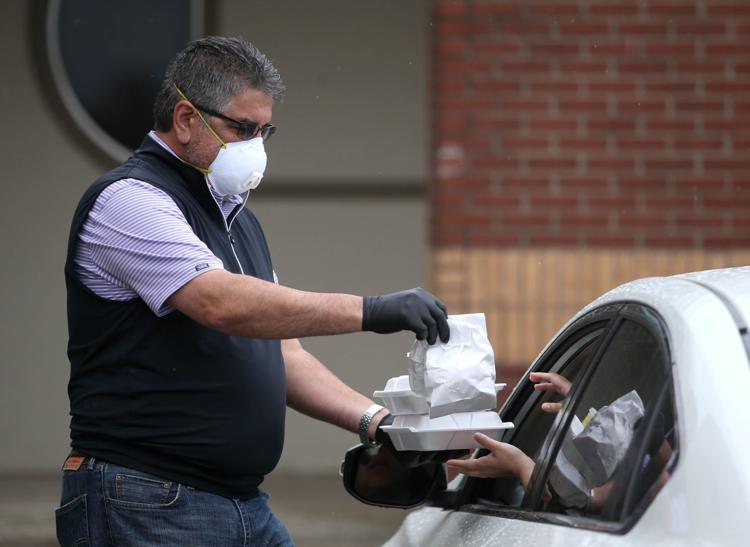 Look for the helpers: Mask maker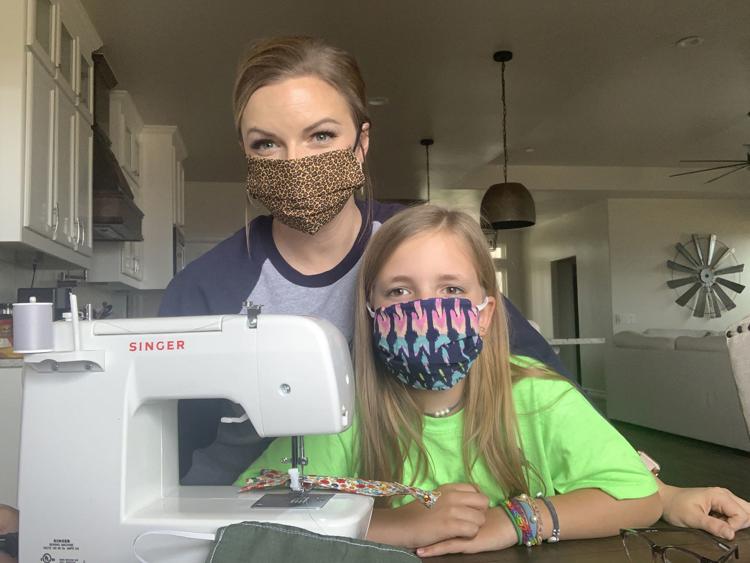 Look for the helpers: Balloon artists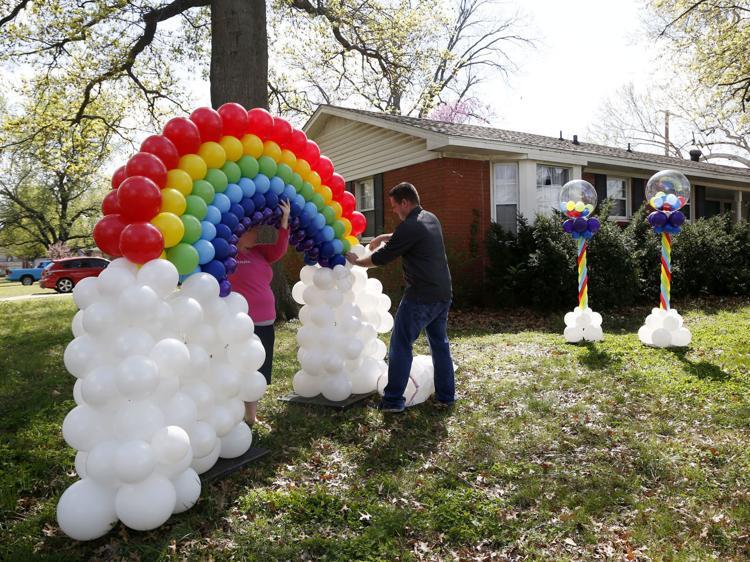 Look for the helpers: Animal fostering
Look for the helpers: Harvard Meats owner Duke Dinsmore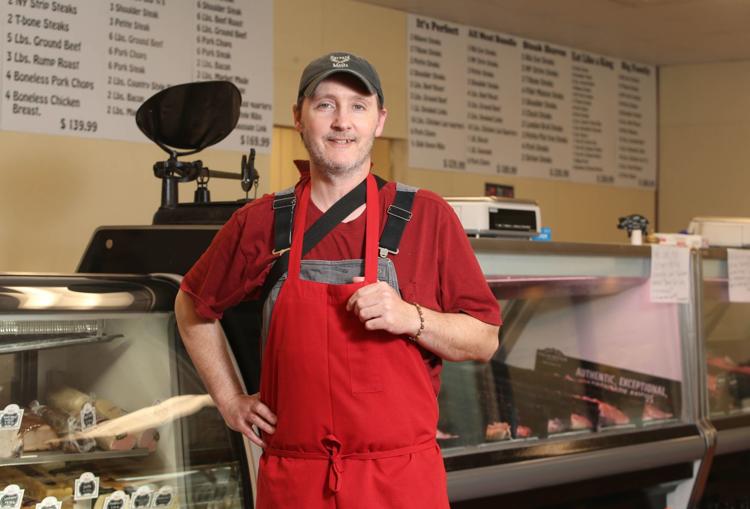 Look for the helpers: Tulsa Botanic Garden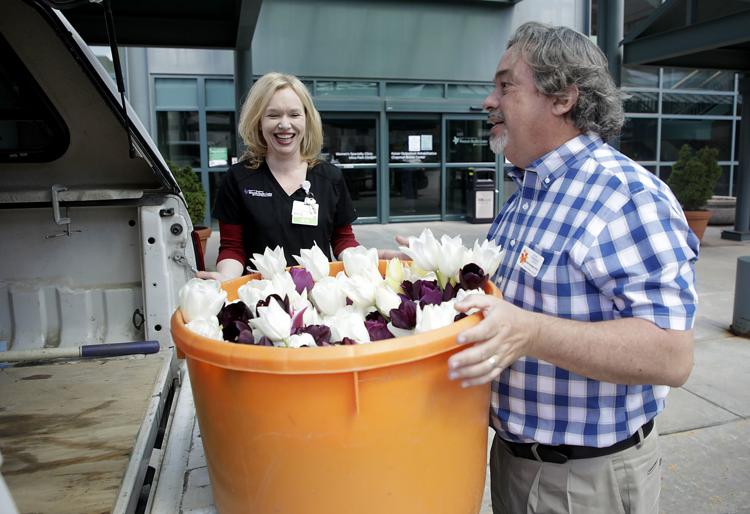 Look for the helpers: Tulsa artist Margee Golden Aycock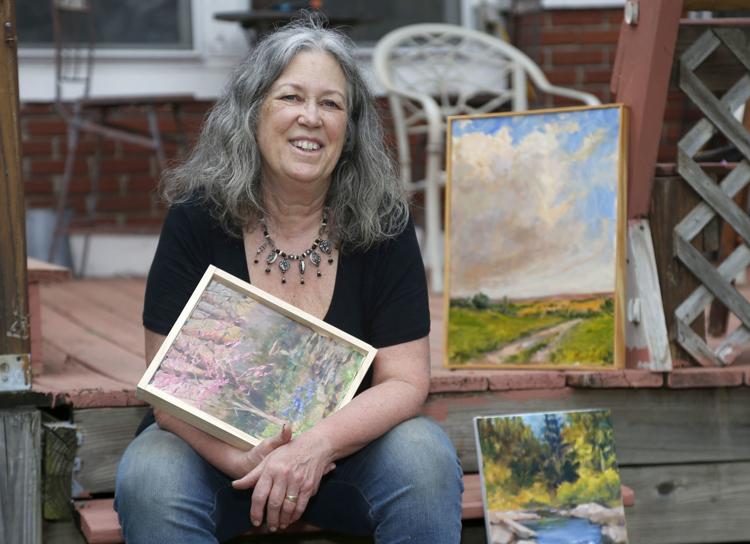 Look for the helpers: Elementary school teacher Bethany Martin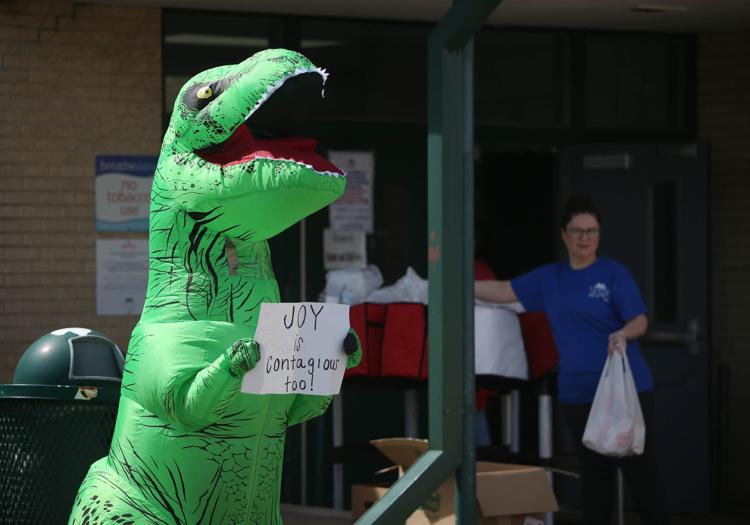 Look for the helpers: Tulsa Ballet costume shop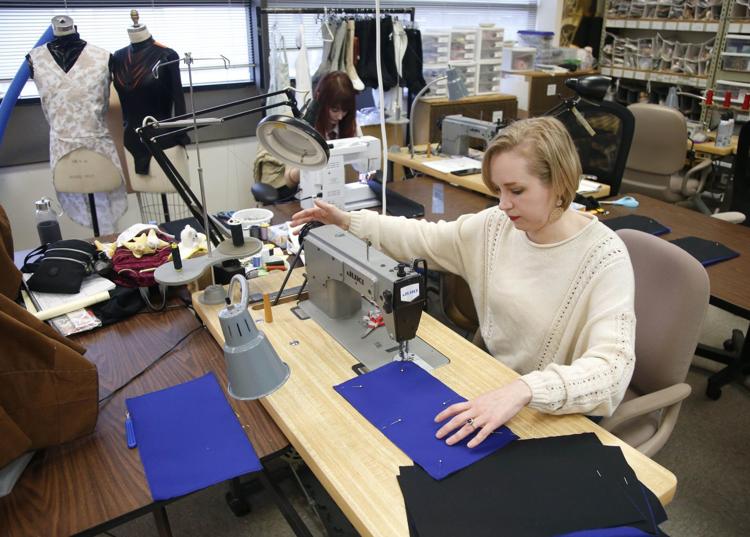 Tim Stanley 918-581-8385
tim.stanley
@tulsaworld.com
Twitter: @timstanleyTW
Concerned about COVID-19?
Sign up now to get the most recent coronavirus headlines and other important local and national news sent to your email inbox daily.