Julius Pegues wants something done about Interstate 244.
Born in 1935 — just 14 years after the 1921 Tulsa Race Massacre — the longtime staple of the Greenwood District often laments about the northern leg of the Inner Dispersal Loop that wiped out an estimated 3,000 homes and 500 businesses by the time it was erected.
"As a citizen of north Tulsa, I would like to see it removed," said Pegues. "… I have been working in the north Tulsa community for almost 50 years now, and I would like to see something done with that northern leg of the IDL to benefit all of the citizens of the city of Tulsa."
For decades, the highway — an elevated stretch of steel and concrete built in the late 1960s that runs above the heart of the Greenwood business district — symbolized a physical and psychological barrier that, intentional or not, isolated businesses and Greenwood's inhabitants from economic opportunity and prosperity.
Pegues, who remembers when a portion of Interstate 244 once created an impasse to an entrance at Mount Zion Baptist Church, has not been the lone voice advocating for change.
Some ideas have called for closing off portions altogether and converting sections into a boulevard, forcing vehicles to use alternate routes. Others have suggested moving that portion of the highway underground.
While the many proposals may seem far-fetched or almost impossible to consider on the surface, hope is found in the $1.2 trillion federal spending package passed by Congress and signed by President Joe Biden in November that promises to pour money into America's aging infrastructure.
The bill earmarks $250 million in planning grants and $750 million to be invested in capital construction grants to reconnect neighborhoods — such as the Greenwood District — that are impacted by major highways.
Biden acknowledged the damage highway systems have done to some communities across the United States during an appearance in Tulsa ahead of the race massacre centennial anniversary in June.
He specifically pointed to Greenwood and I-244 as an example of how transportation projects had dismantled certain neighborhoods and created racial disparities.
"While the people of Greenwood rebuilt again in the years after the massacre, it didn't last," Biden said during remarks inside a packed Greenwood Cultural Center. "Eventually neighborhoods were redlined on maps, locking Black Tulsa out of homeownership. A highway was built right through the heart of the community."
According to the White House, 40% of the spending package would fund projects in disadvantaged communities through the Justice40 Initiative. Progress would be tracked through an Environmental Justice Scorecard.
If Tulsa were granted federal and other forms of funding to embark on a project that would be assessed as ambitious at best, how would this project even look?
Cody Brandt, a TYPros Urbanist Crew leader, proposes rebuilding the IDL and presented research over last summer outlining the effort.
His proposal would involve rebuilding the street grid from the Kendall-Whittier area at Admiral Place and Lewis Avenue to Gilcrease Museum Road. Land made available — some 150 acres as a result of the construction — would be transferred through a community land trust. The proposal also suggests decommissioning portions of U.S. 75 and the L.L. Tisdale Parkway, as well as sealing off the Broken Arrow Expressway from Peoria to Denver avenues.
"Now that the infrastructure bill has passed, it is something we can talk about to the community of what it looks likes, how to plan for it, where does the money come from to plan for it and where does the money come from to pay for something like this," said Brandt. "We can talk about it in more of a direct way."
Tulsa would join other cities such Syracuse, New York; Kansas City; San Francisco; Seattle and Milwaukee that have been identified by the nonprofit Freeways Without Futures as locations where highways could be removed or redirected.
Currently, the majority of the Greenwood District is owned by the Tulsa Development Authority and the state's higher education system. Efforts have been made over the years to preserve the remaining 10 brick buildings along the original Black Wall Street corridor. Those structures are owned by the Greenwood Chamber of Commerce.
Freeman Culver, president of the Greenwood Chamber, told the Tulsa World that opening up the area once again would lend itself to residential and business growth not experienced since I-244 was constructed.
"It would be a great opportunity to grow what we have with the Greenwood commercial district even more," Culver said. "Land is the basis of all independence. "If (I-244) is removed, then the number of effects it would have on the north Tulsa and Greenwood economy would be well worth the investment."
Despite optimism about the potential project and what it could mean for north Tulsa, there are questions left to be answered and possible complications to consider that go beyond the millions of dollars in projected costs, said Viplava Putta, transportation planning and program director with the Indian Nations Council of Governments.
"This is a section of a highway that is not just one small spur or a mile or two," Putta said. "It is connecting U.S. 412 and Interstate 244 that carries 70 to 80,000 cars a day. Where would that traffic go if we were to do anything with that highway or segment?"
What also requires examination, said Putta, is whether the project is technically feasible. For example, how much westbound or eastbound traffic along I-244 would be affected, and who would ultimately benefit.
In Brandt's proposal, he provided some solutions to traffic-pattern concerns. Traffic could be routed around the southern portion of the Gilcrease Expressway Loop to Interstate 44 back into U.S. 412 or use the north side of the Gilcrease Expressway as alternate route.
Either route, the plan says, would add roughly three additional miles to a trip, as opposed to motorists traveling through downtown Tulsa.
"And so you're talking about, at, you know, highway speeds, this may add three minutes to five minutes to someone's drive," he said. "From a regional perspective, no one is even going to notice that."
Brandt also mentioned that residential housing, retail and other developments could be built on the freed up space, which would be a net gain for Tulsa's economy.
The Oklahoma Department of Transportation has been here before. A 3.5-mile stretch of the Interstate 40 Crosstown Expressway in Oklahoma City was relocated by ODOT because of structural issues.
That project is often cited as a guide to justify the removal of I-244. But Oklahoma Secretary of Transportation Tim Gatz indicated during the September meeting that the state has already made significant final investments in improving and maintaining all legs of the IDL to the tune of $240 million. Along the northern leg alone, some $70 million has been spent, he said.
Deconstructing any sections where money has already been allocated would be difficult, considering work has been ongoing for parts of the last 15 years.
"When you look at Interstate 244 and the function of the IDL in downtown Tulsa, access into the area is critical," said Gatz, who explained that it would take years to resolve any changes to routes. "If you were to take that traffic and push it onto other parts of the network in Tulsa, I'll tell you the network right now is not at a capacity level to support that traffic diversion."
State Rep. Regina Goodwin, D-Tulsa, has been holding panels and information sessions regarding the Interstate 244 situation. As a child of Greenwood, she has supported the idea of eliminating the section for good in a practical way.
"I don't see how we cannot pursue it," said Goodwin. "That is one of the freeways that destroyed houses and businesses. It was totally unnecessary. We have the money to do it. We have the ingenuity to do it. The question is: Is the will there?"
What's paramount, said Goodwin, is for Oklahoma to finally "address the harm" caused by Interstate 244's presence, particularly after the interim study presented earlier this year acknowledged reservations that were raised by legislators.
"If we're really talking about reconnecting communities, it's not just folks who live in Greenwood who've given thought to this. It's not just benefiting one side of the community," she said. "People who live in this city should benefit from the dynamic changes that take place."
---
Featured video: A look inside Greenwood Rising Black Wall Street History Center
Photos: Sights of 244 and Greenwood
J=I244_TOUR 0818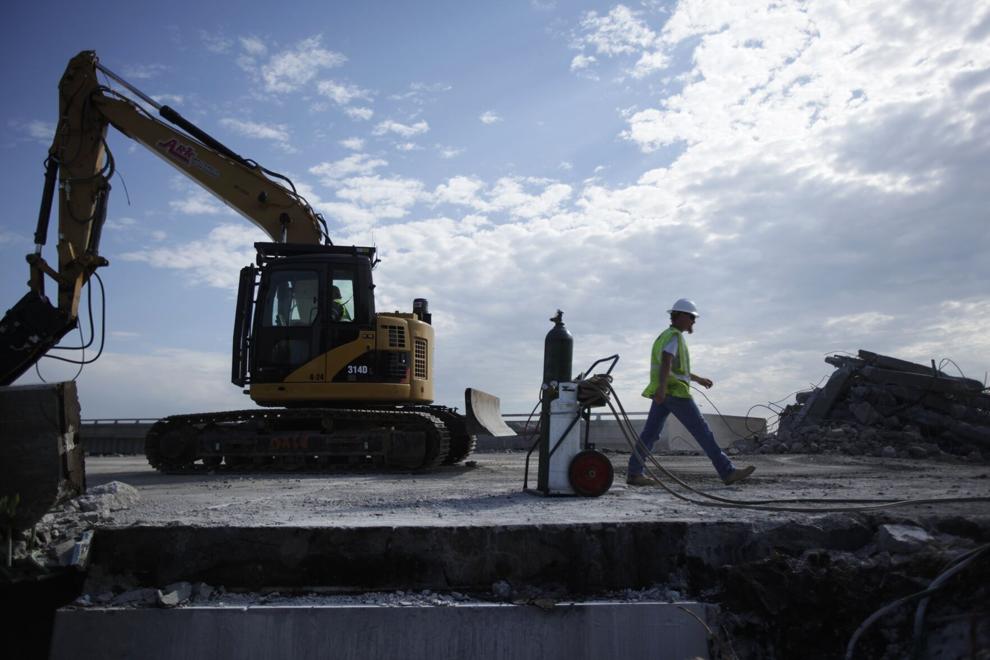 JAZZ ON GREENWOOD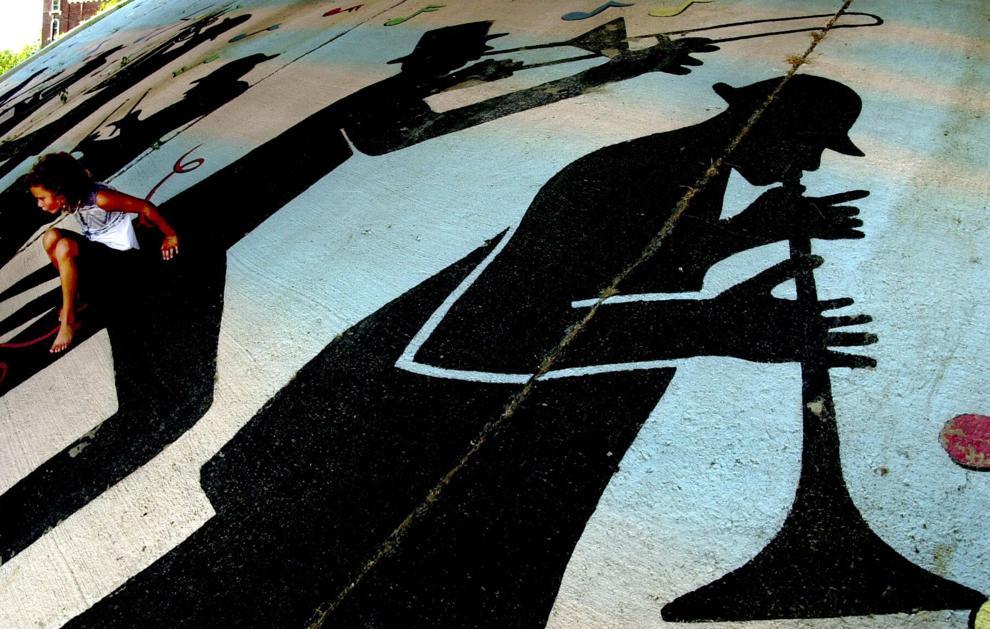 J=I244_TOUR 0818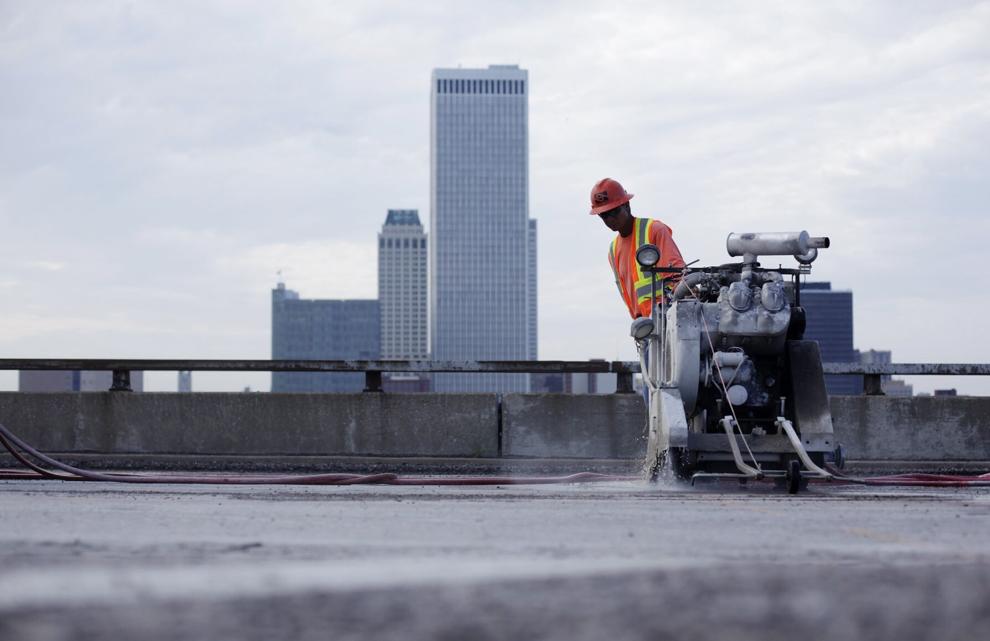 J=I244_TOUR 0818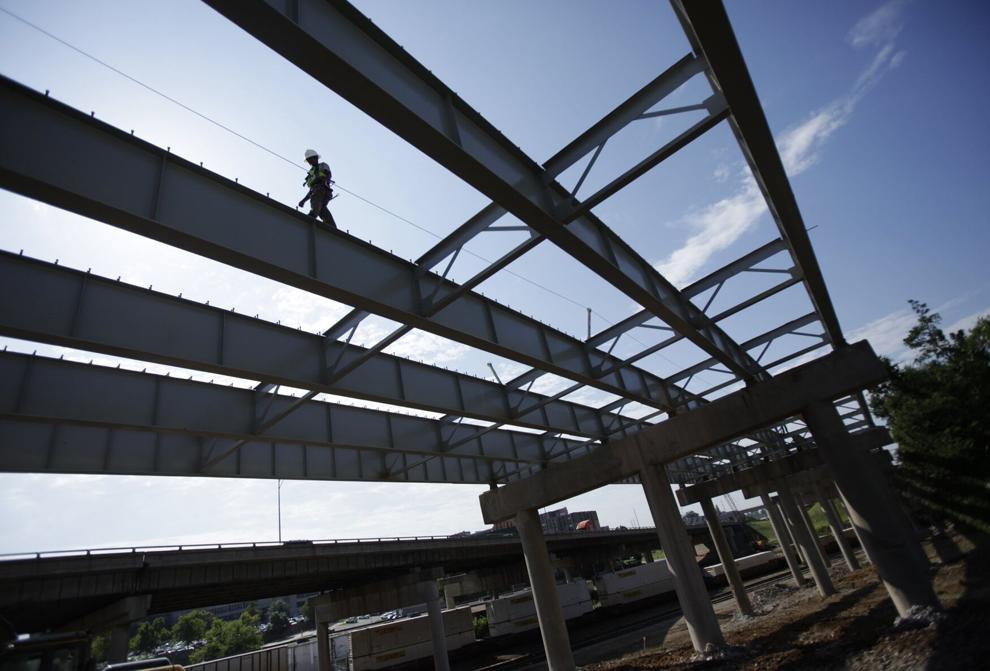 J=I244_TOUR 0818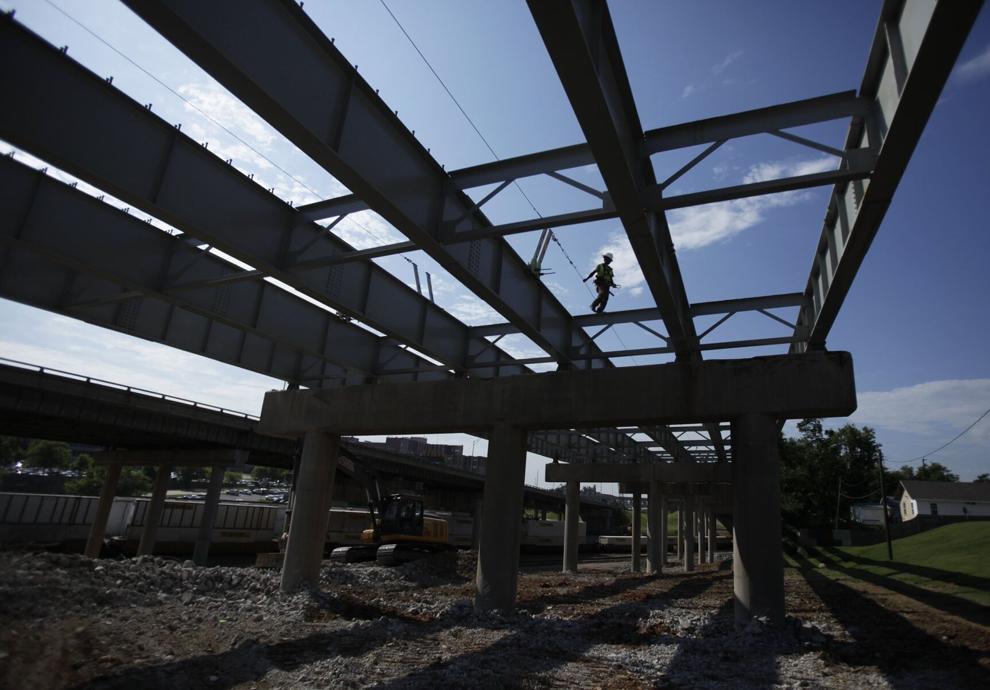 MLK Parade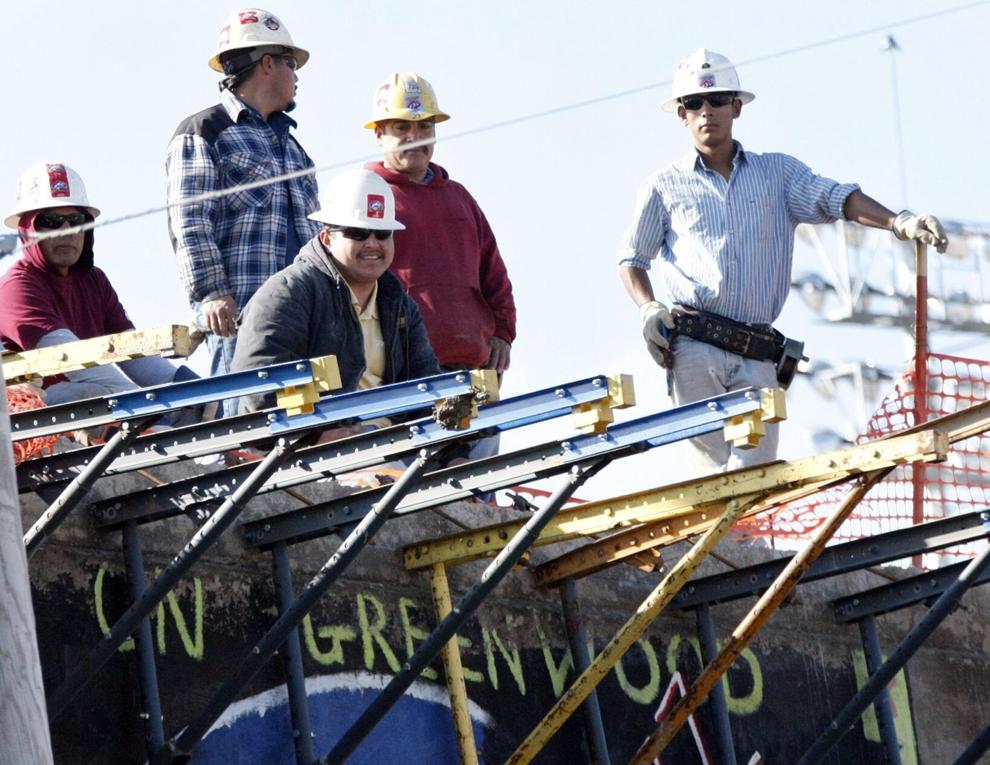 I-244 Construction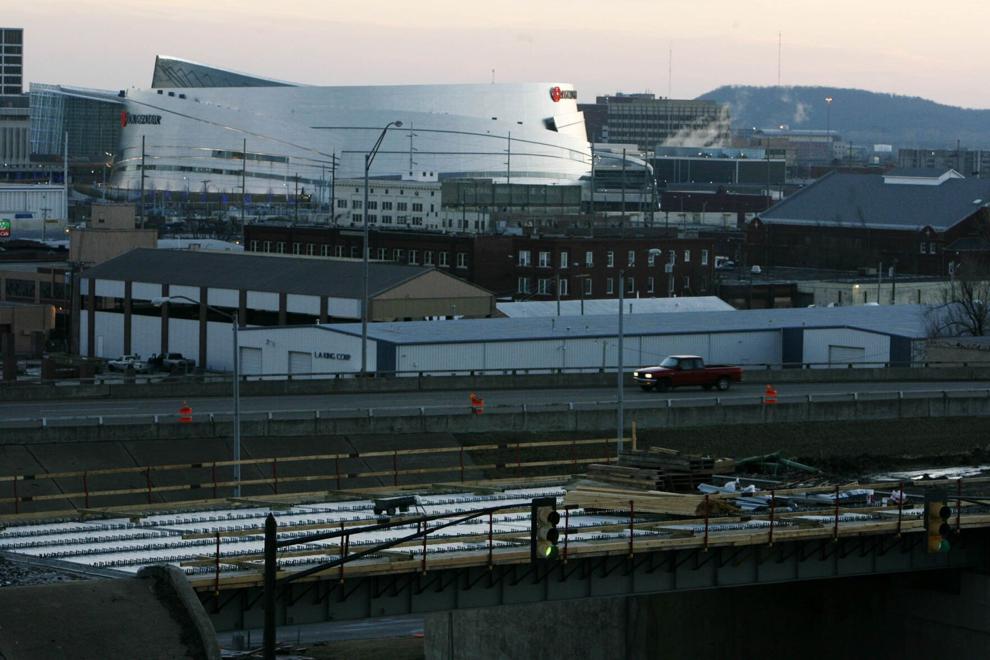 IDL Tour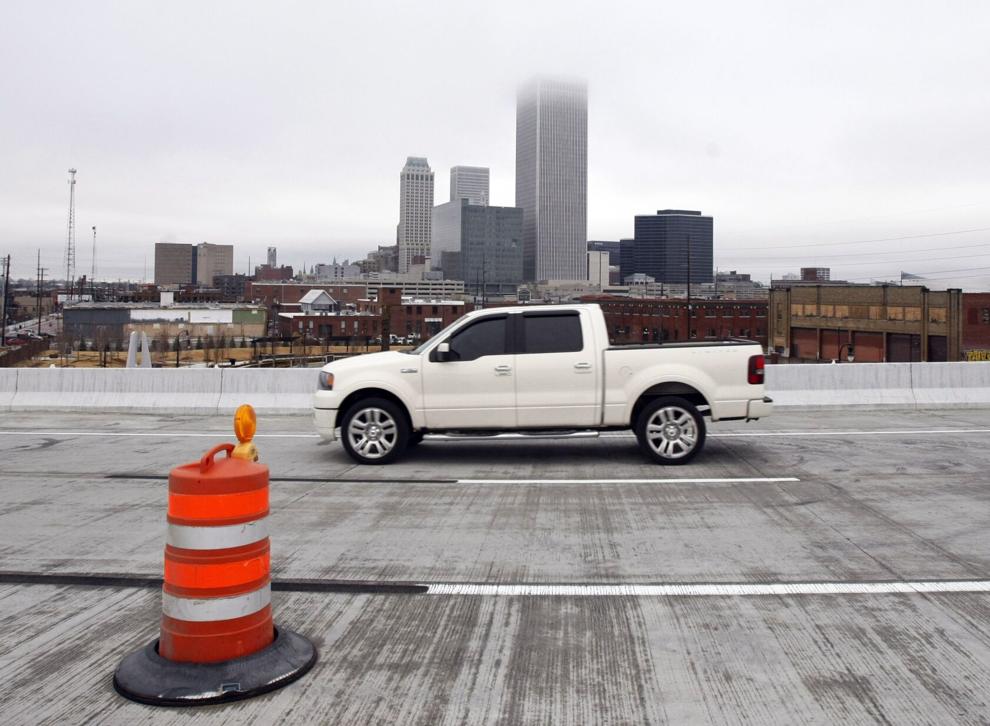 Blasck Wall Street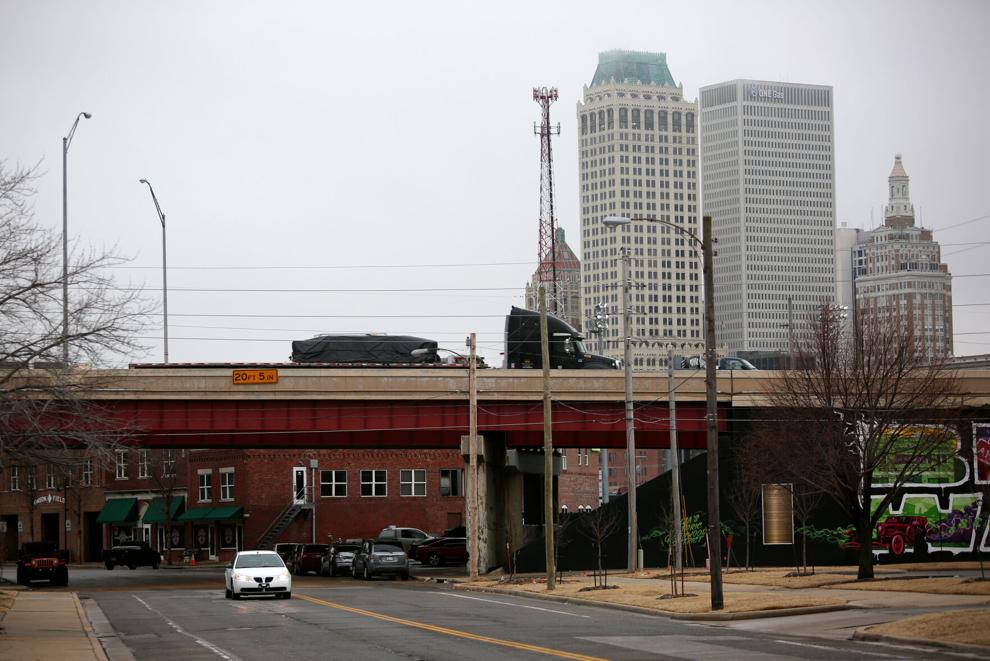 Blasck Wall Street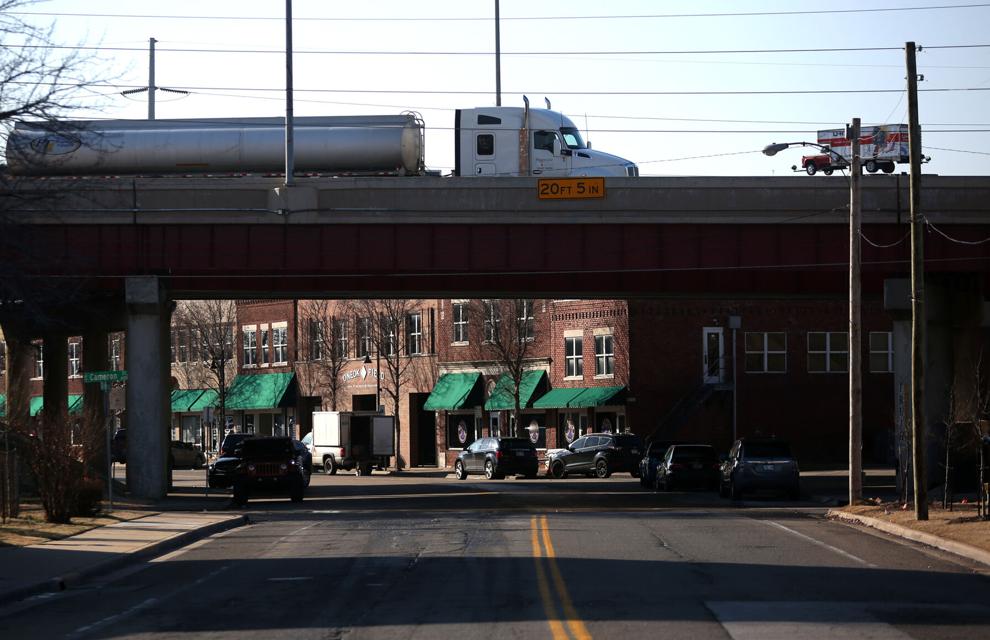 Blasck Wall Street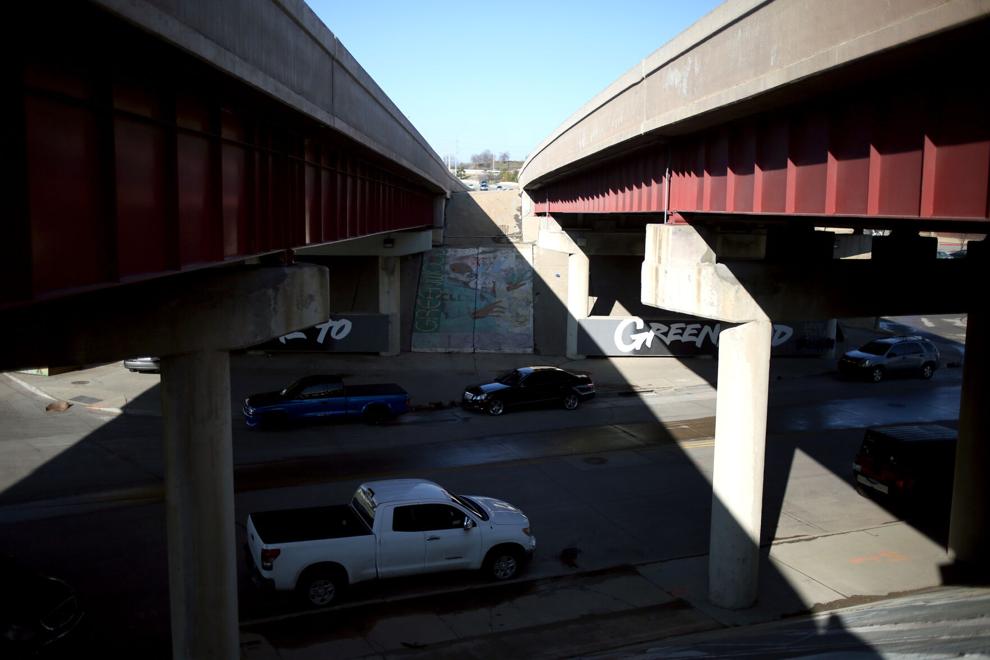 Protest March I-244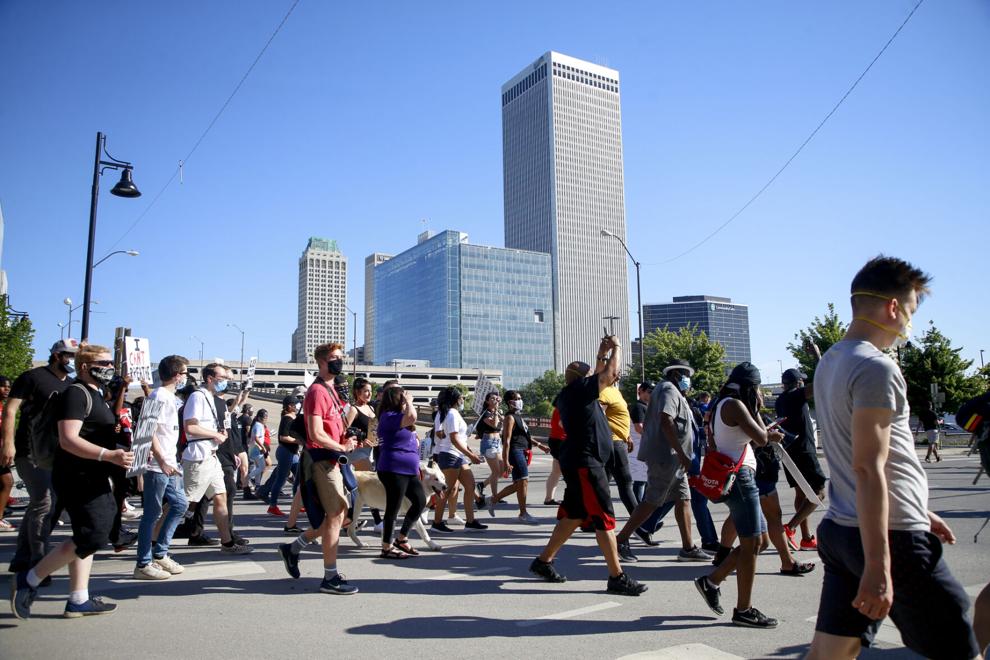 Greenwood Block Out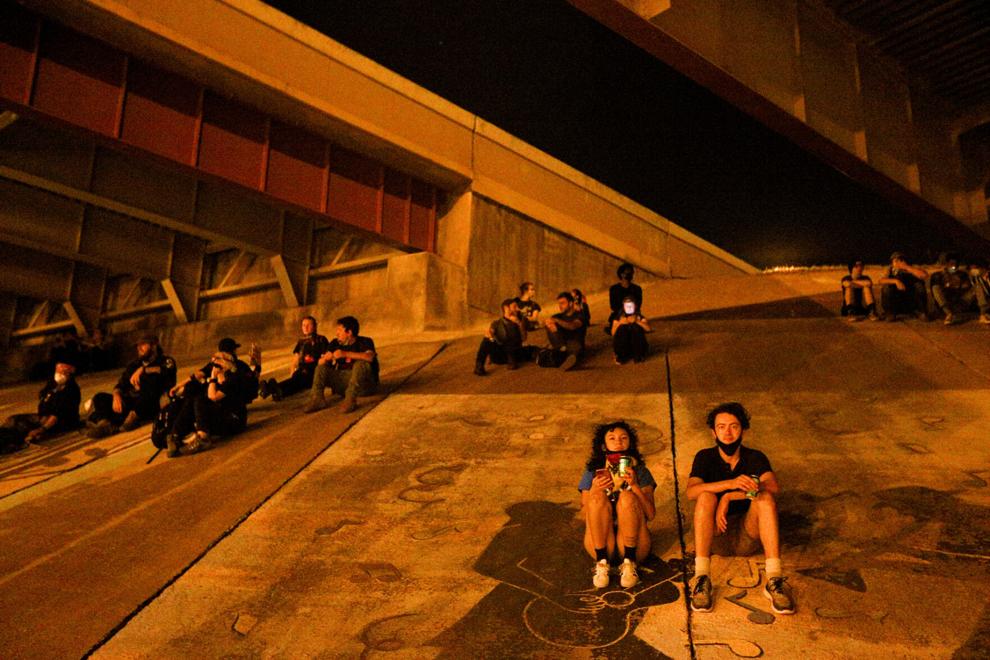 SKYLINE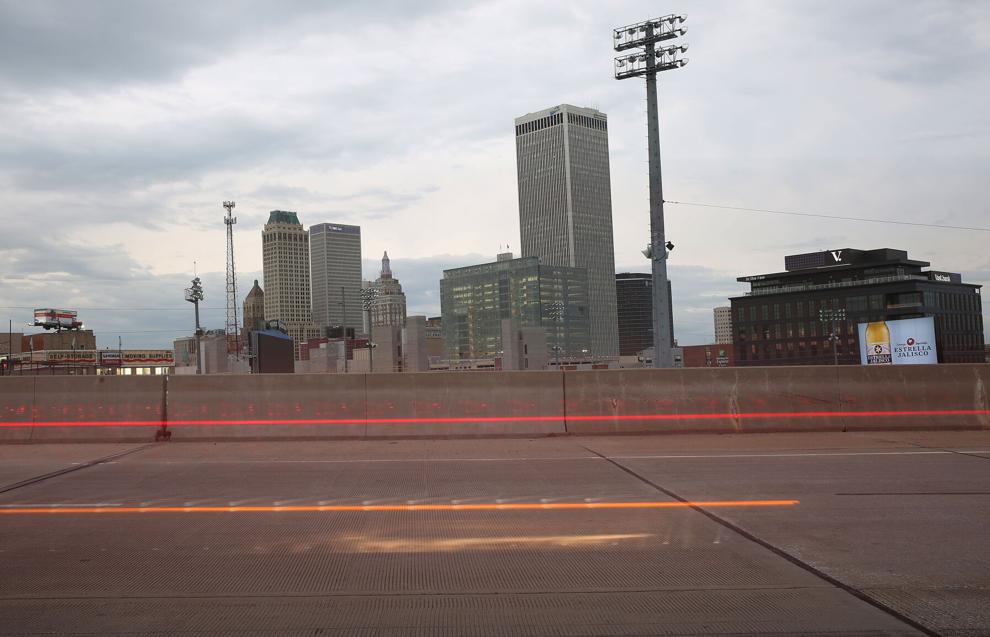 244 Don Thompson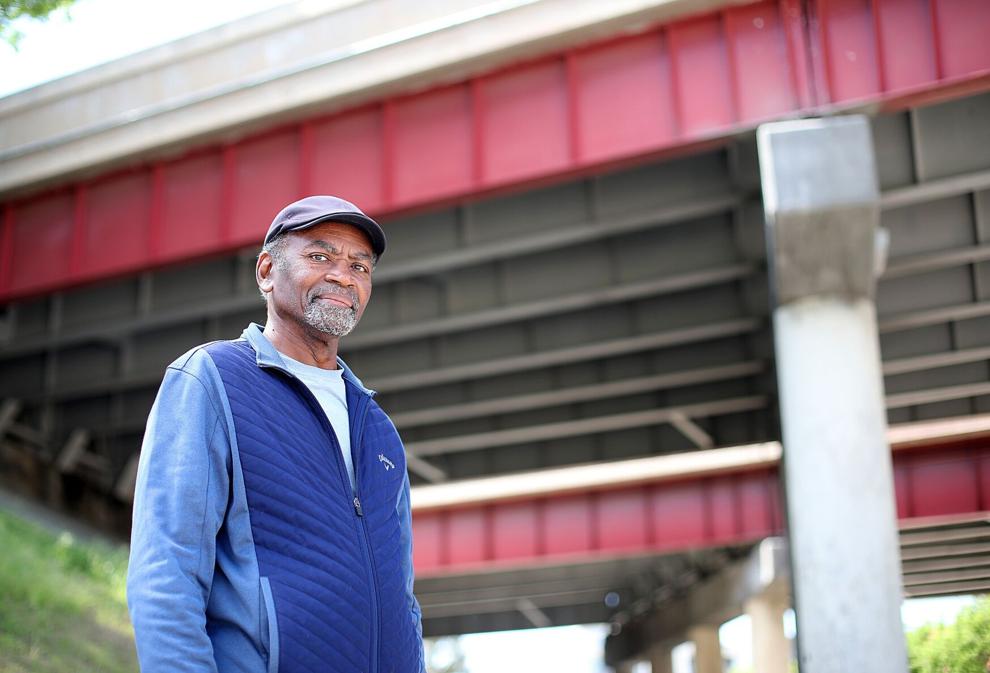 244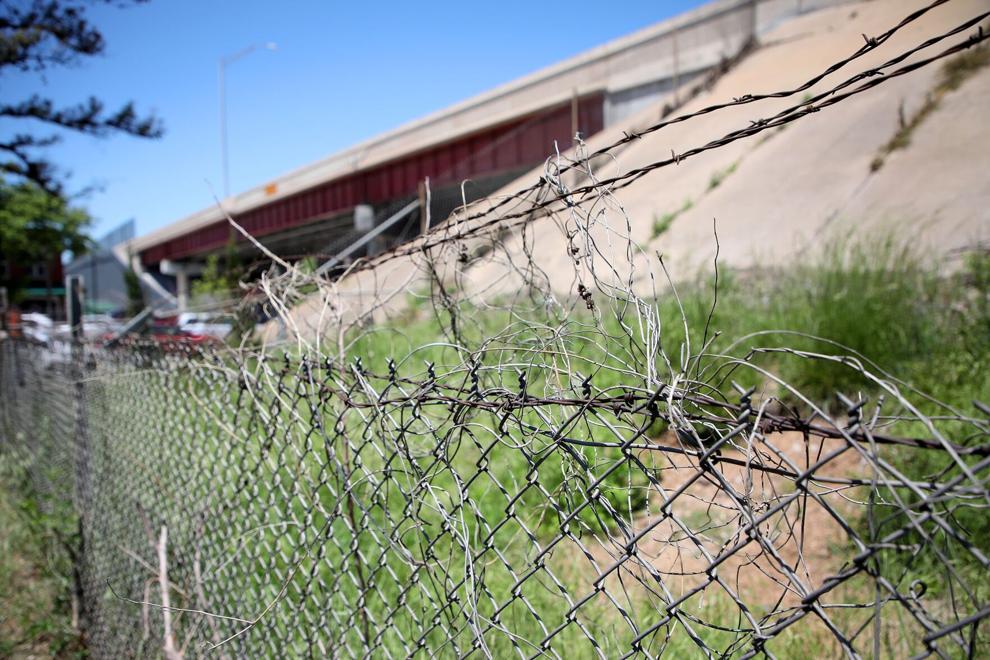 Race Massacre 244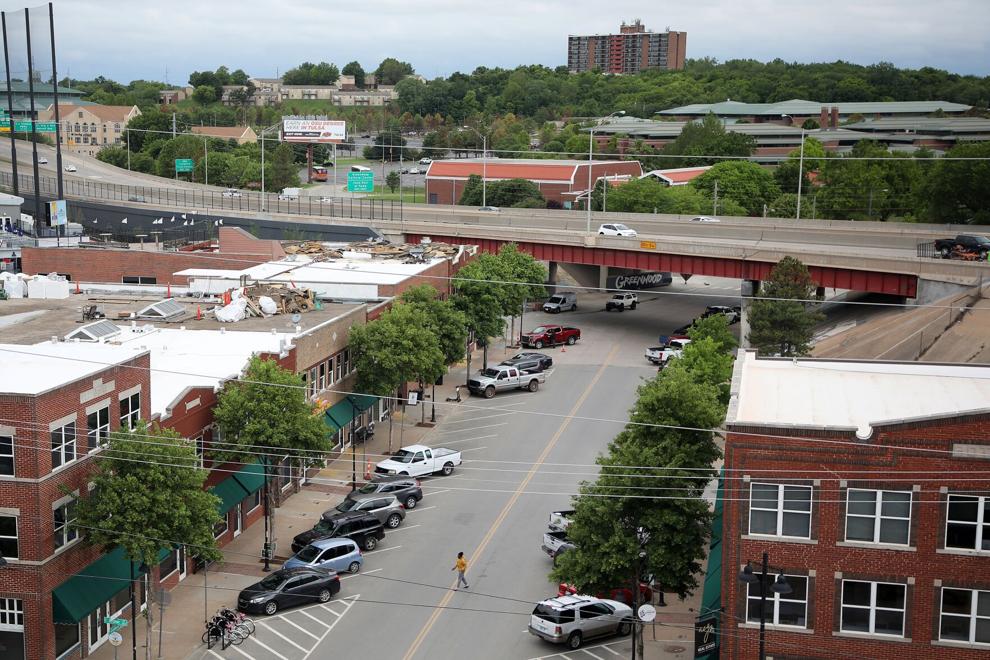 Race Massacre 244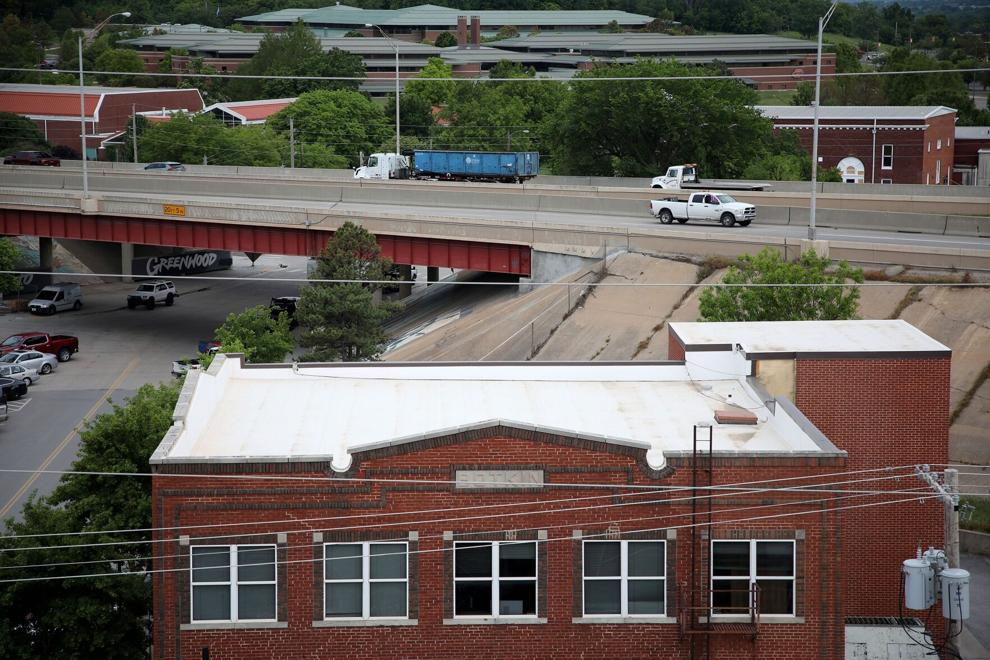 Race Massacre 244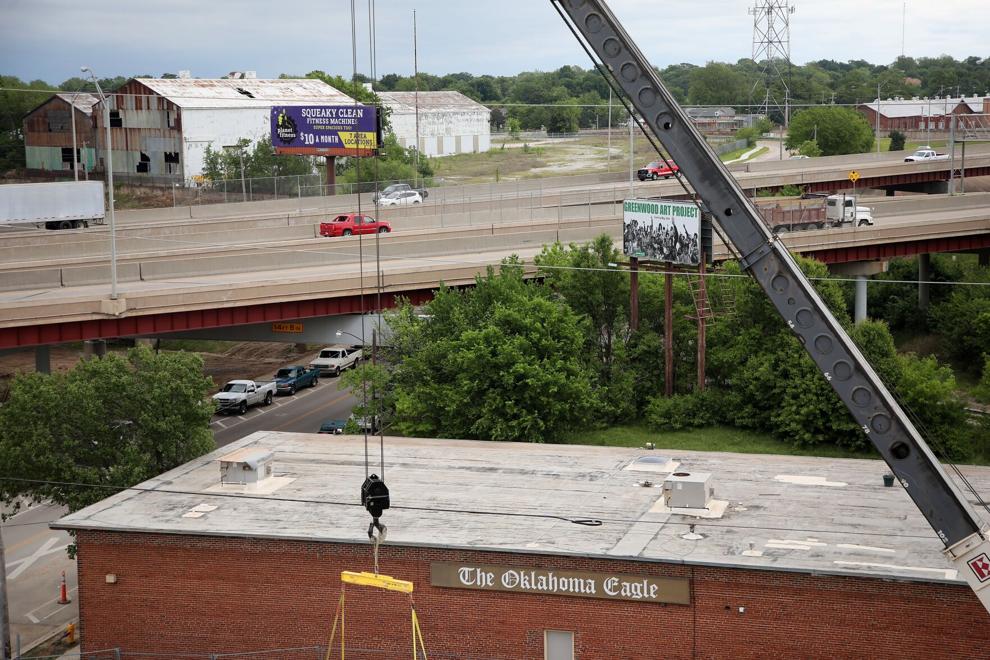 244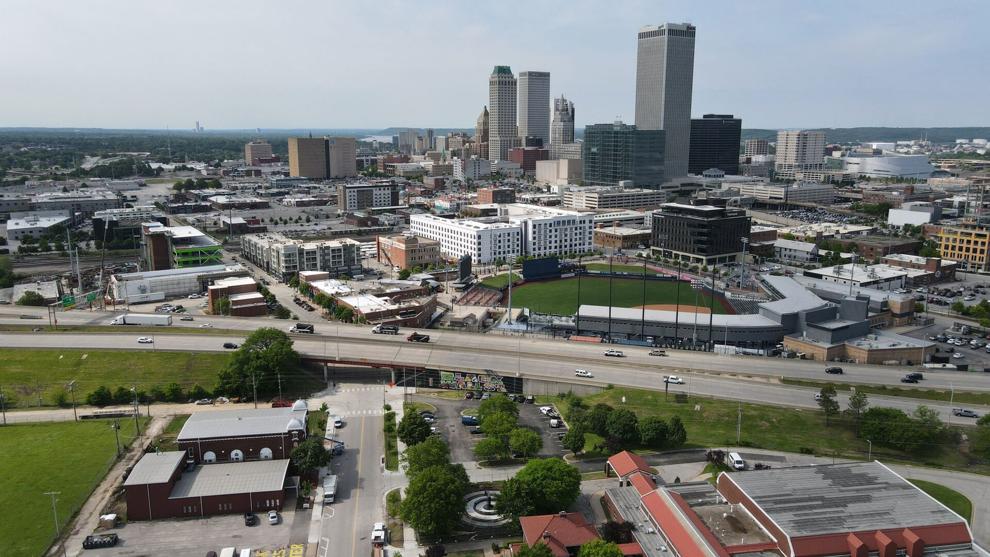 244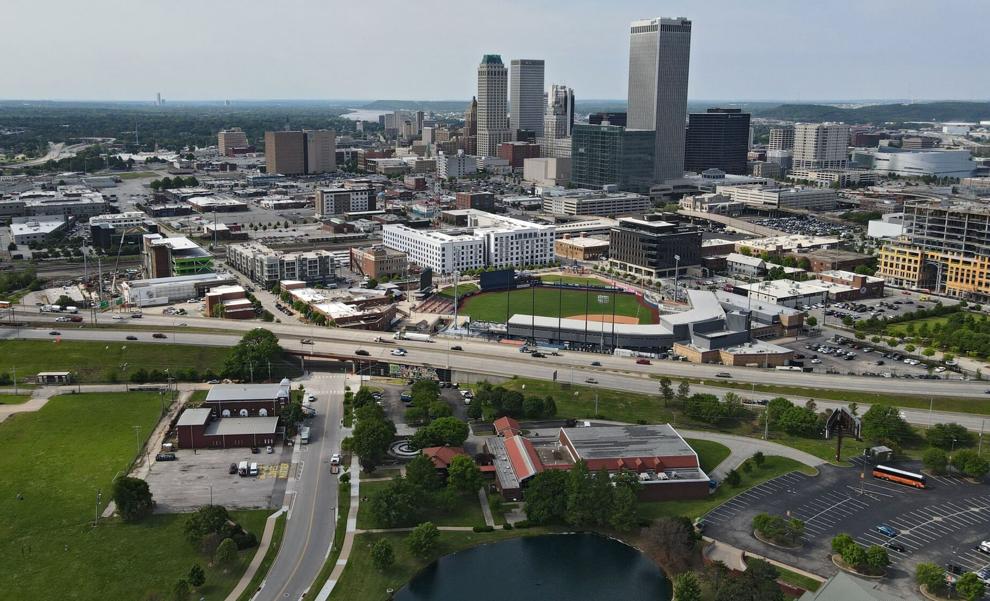 Week in Greenwood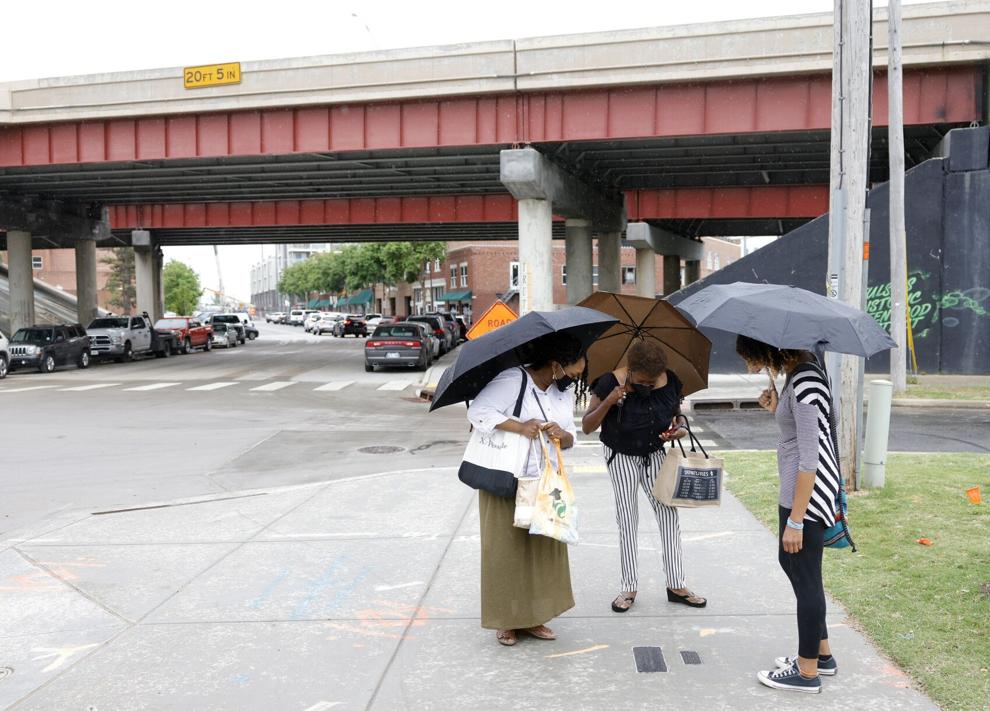 Week in Greenwood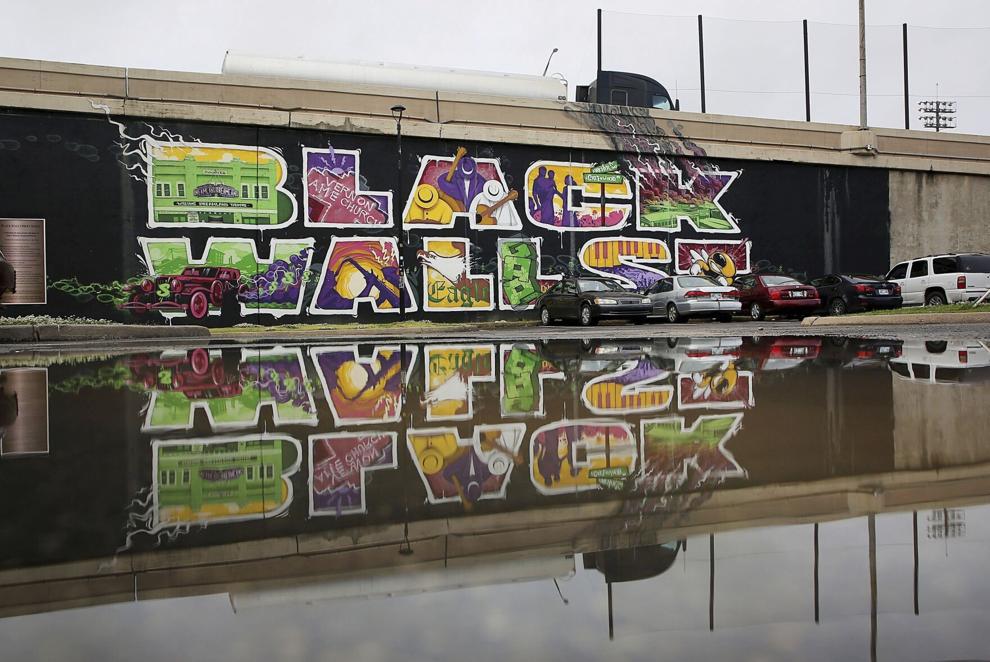 Week in Greenwood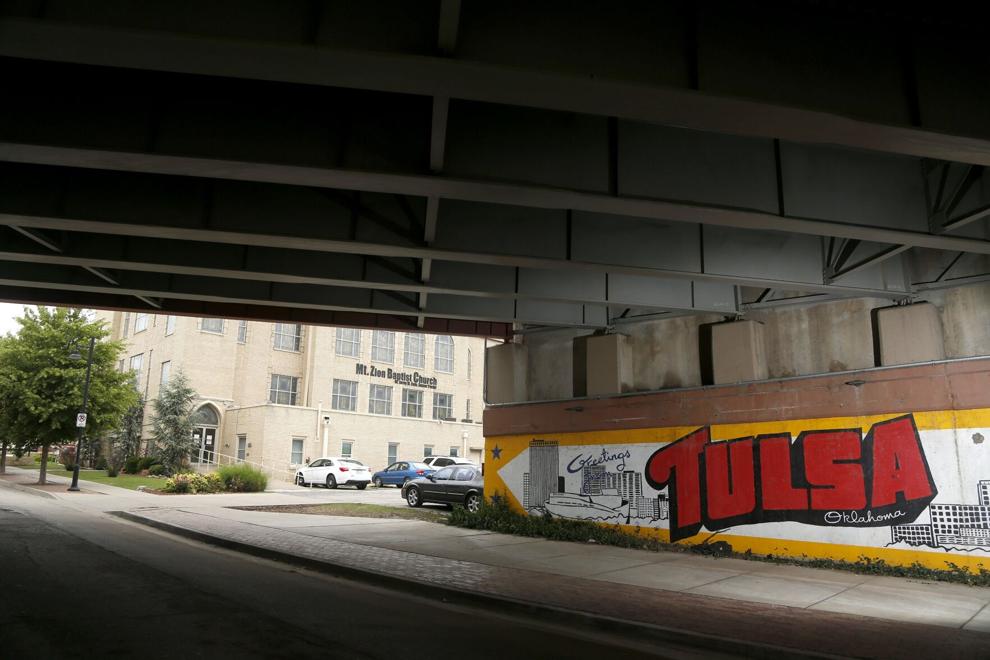 I-244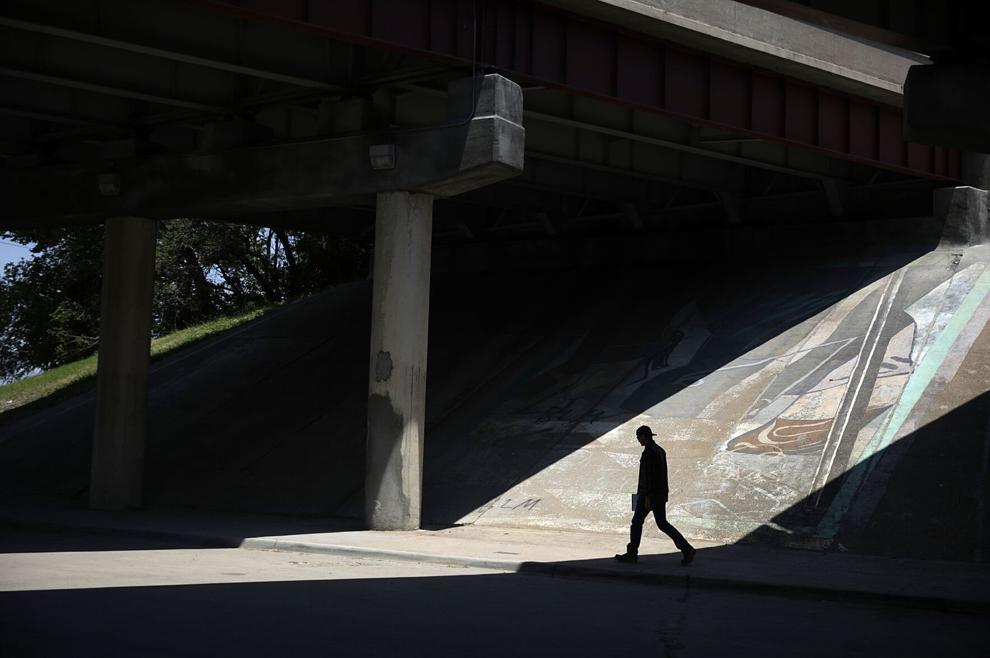 I-244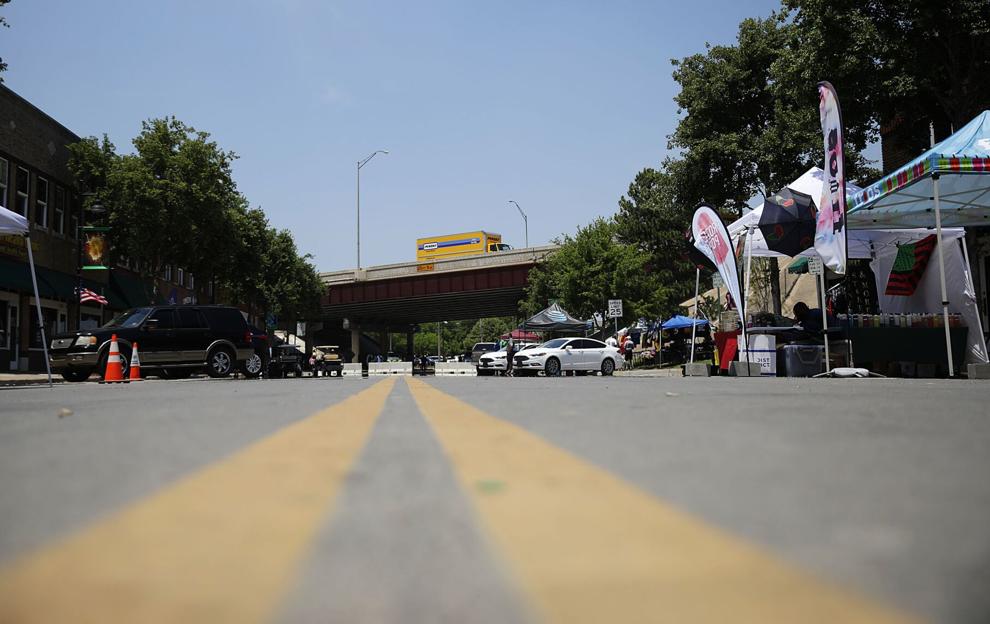 I-244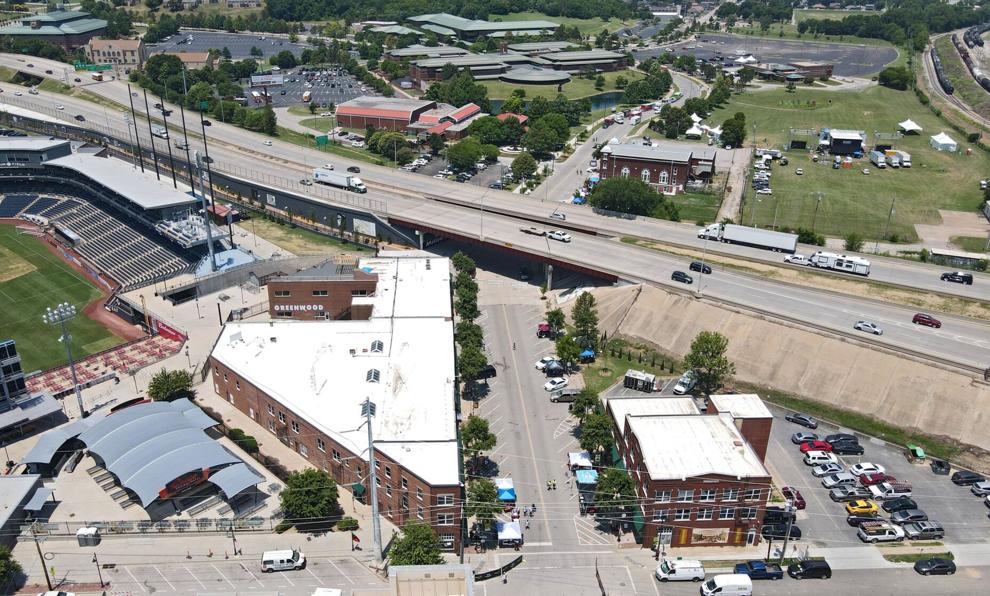 I-244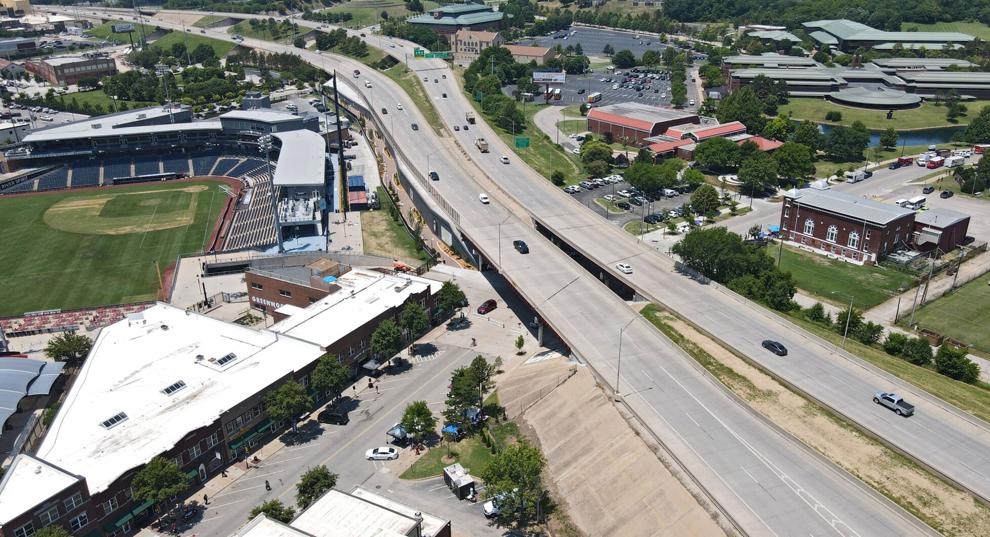 I-244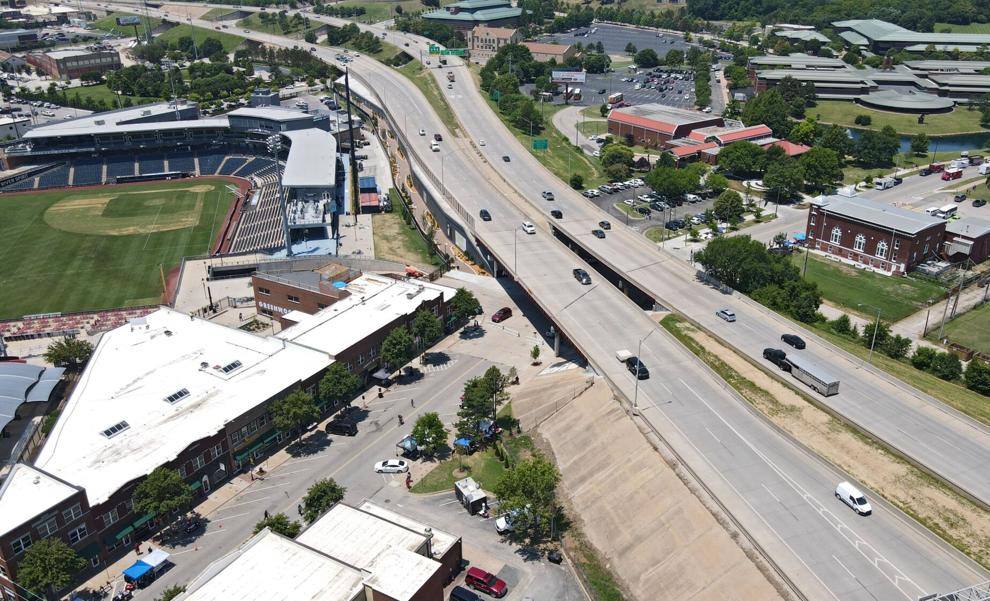 244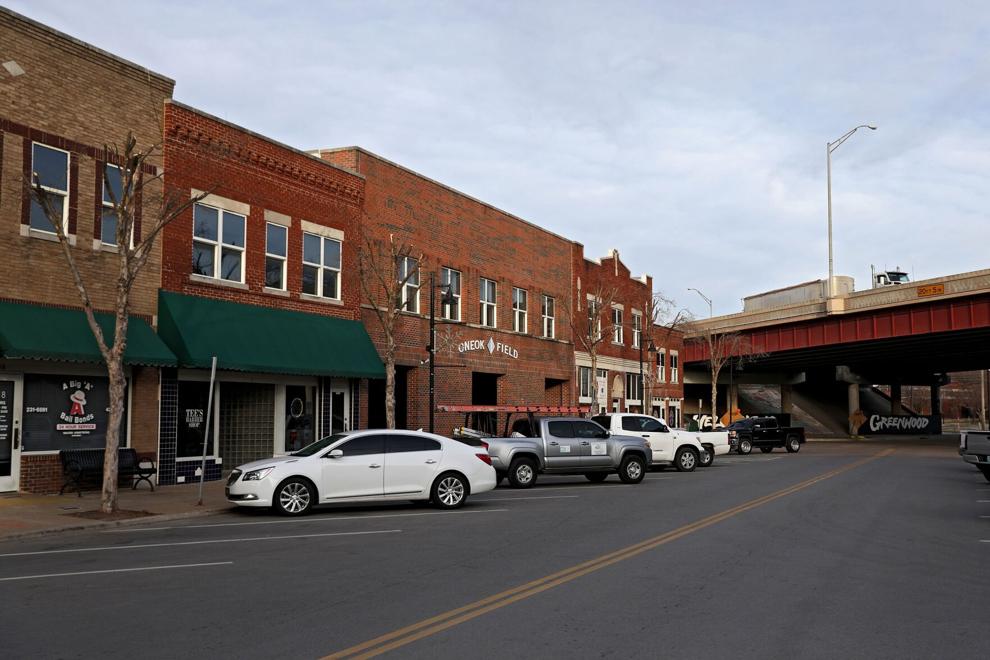 244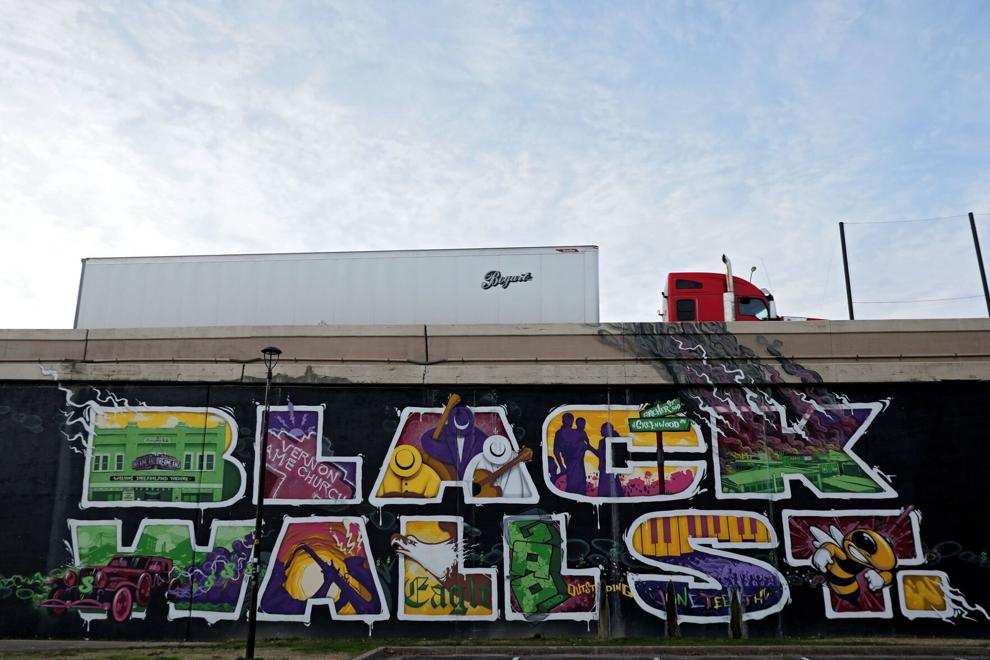 244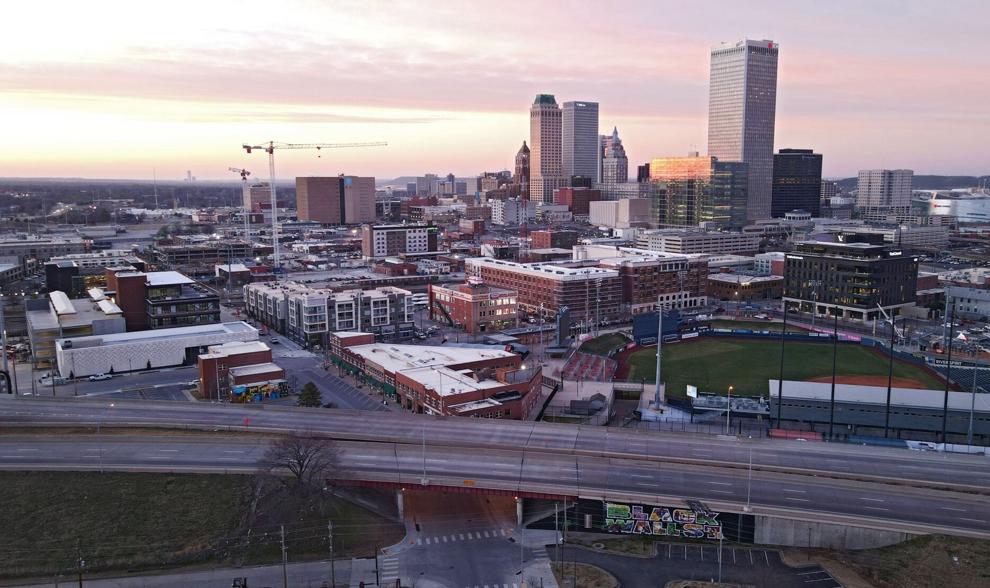 244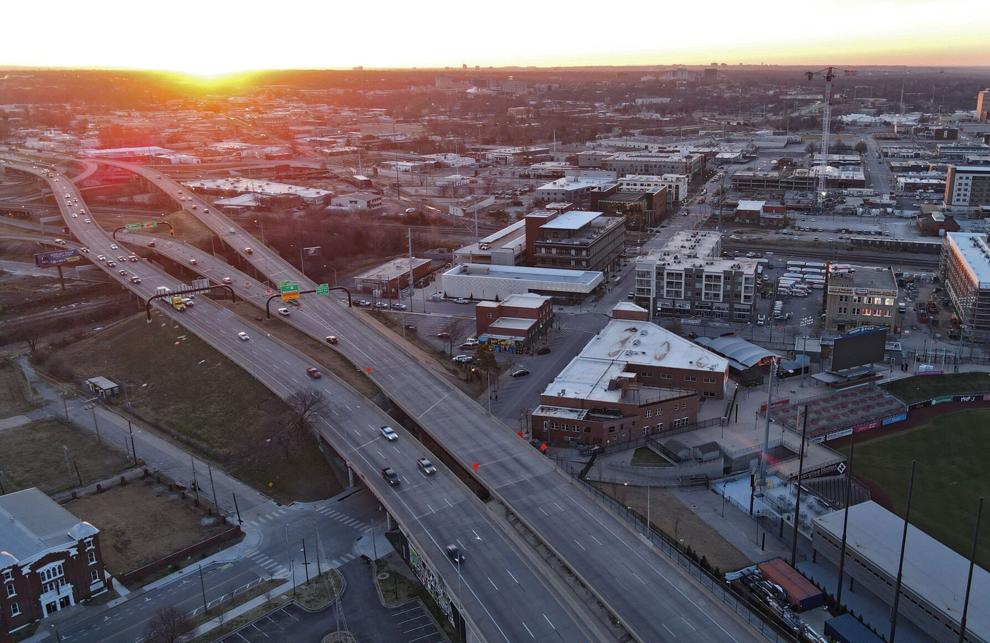 244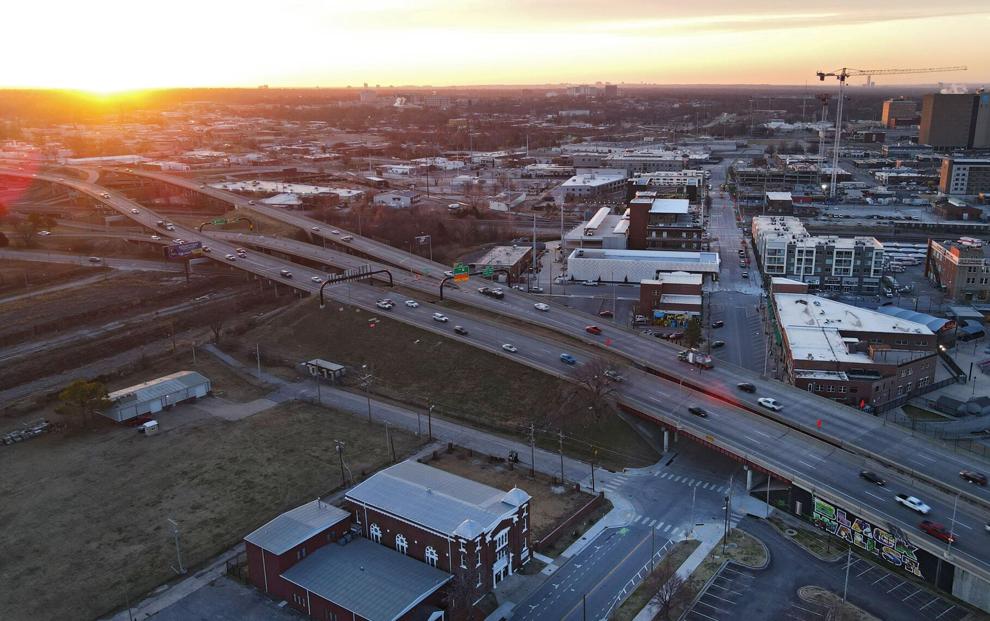 244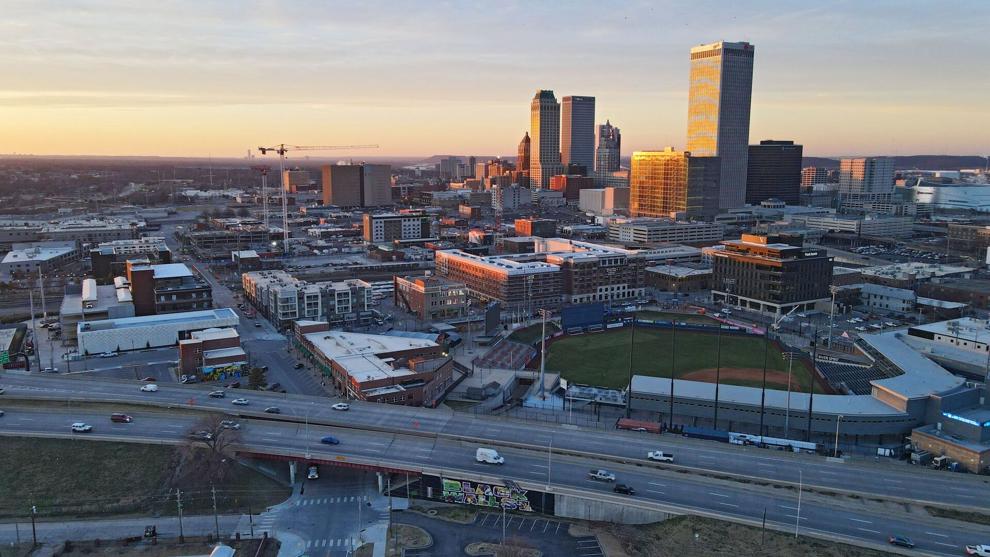 244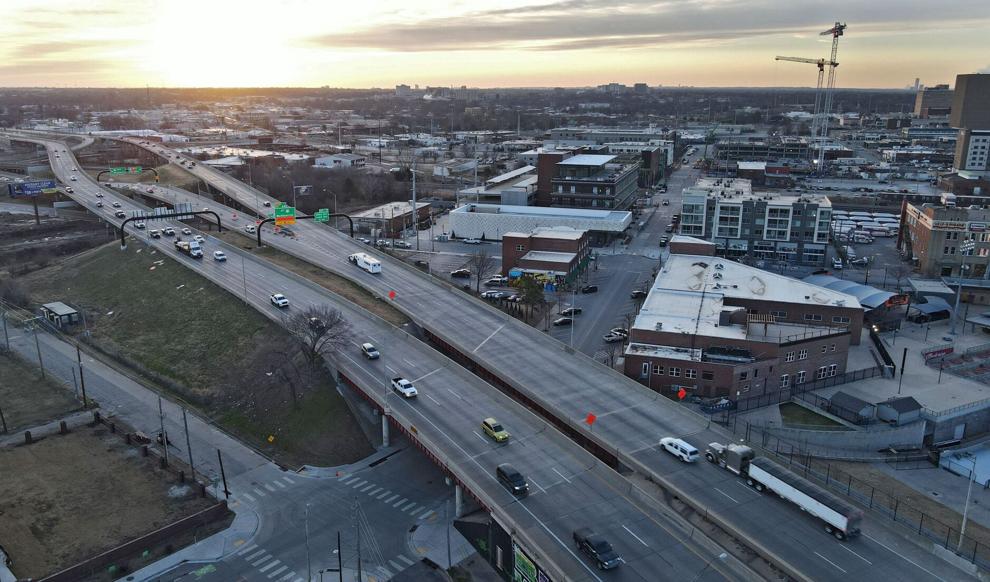 244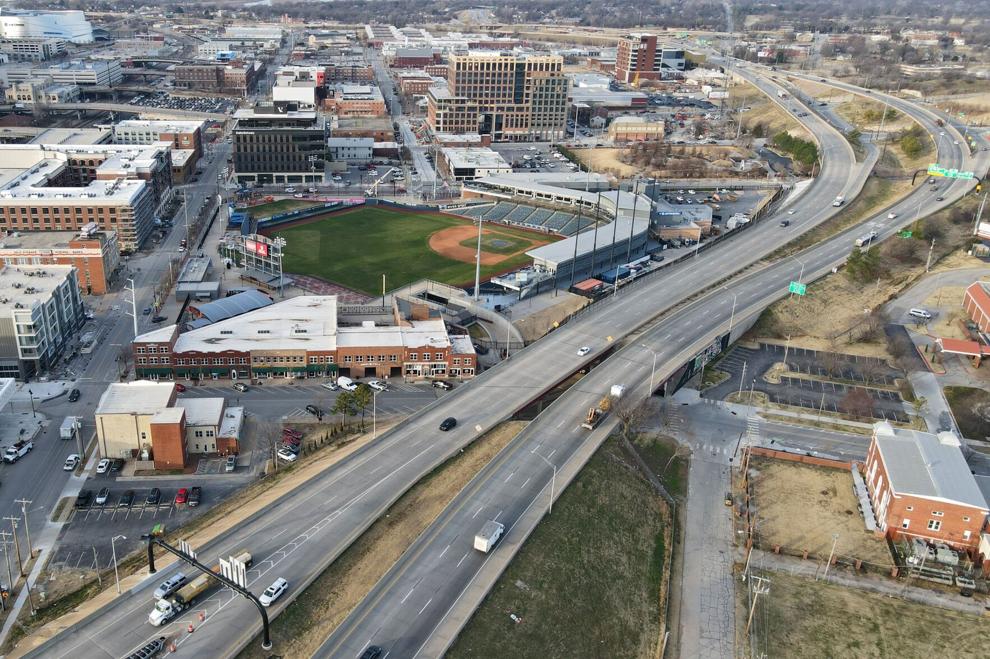 244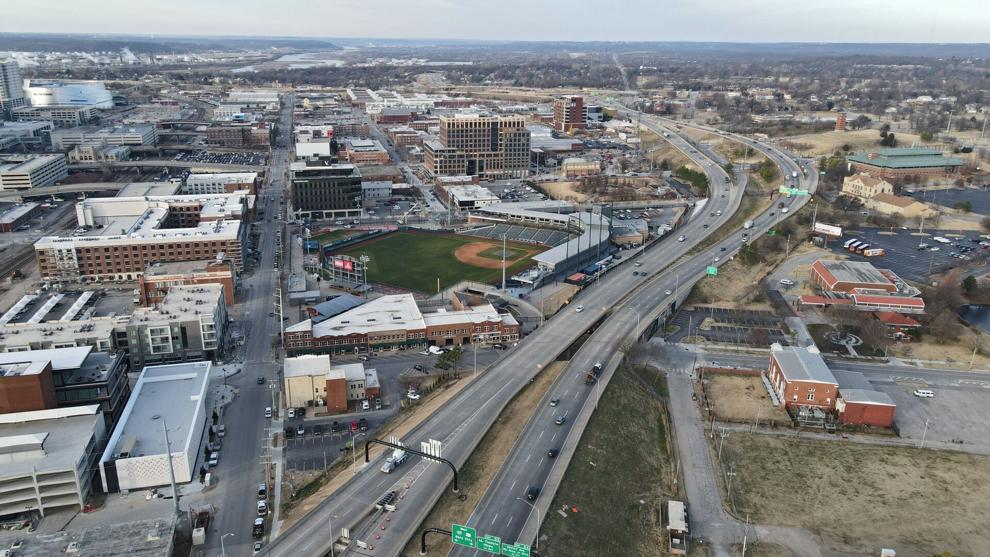 244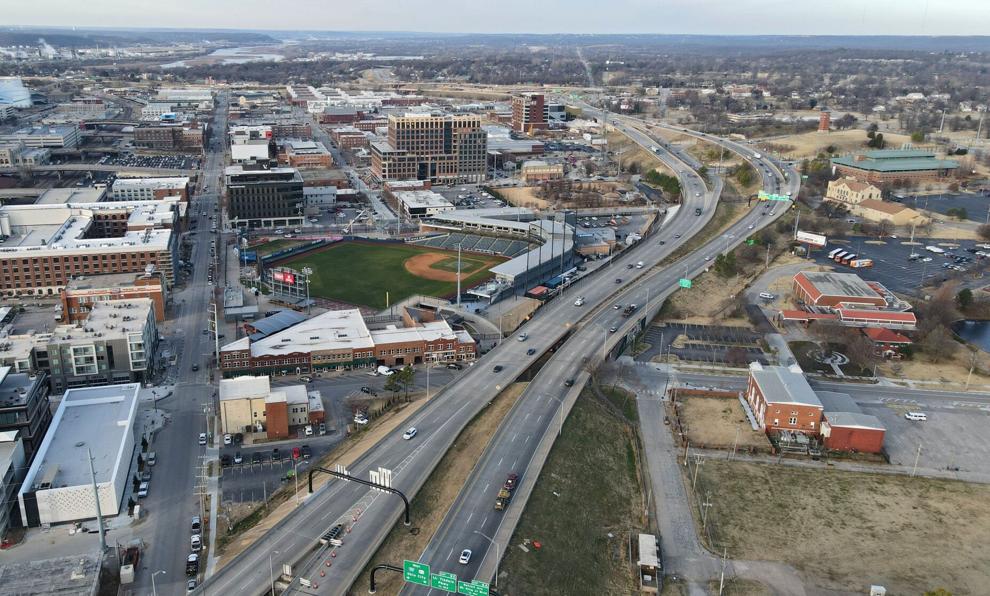 244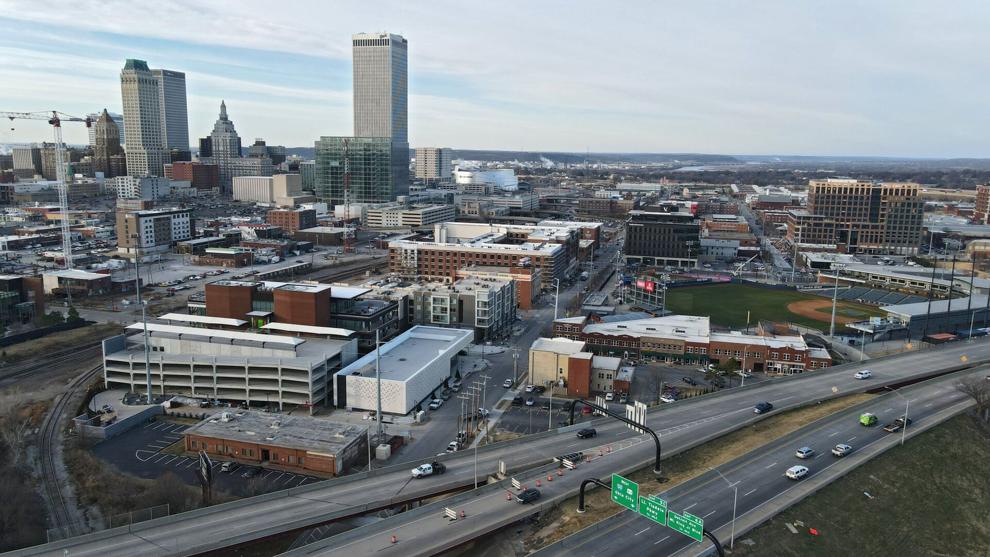 244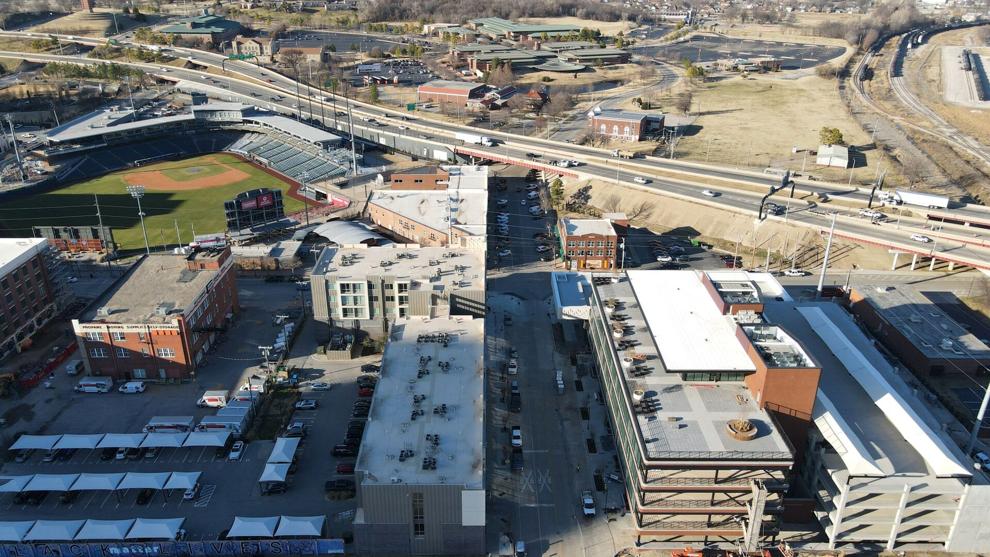 HIDE VERTICAL GALLERY ASSET TITLES
Tulsa Race Massacre 100th anniversary: Meet 10 Tulsans who are helping promote the history
Mechelle Brown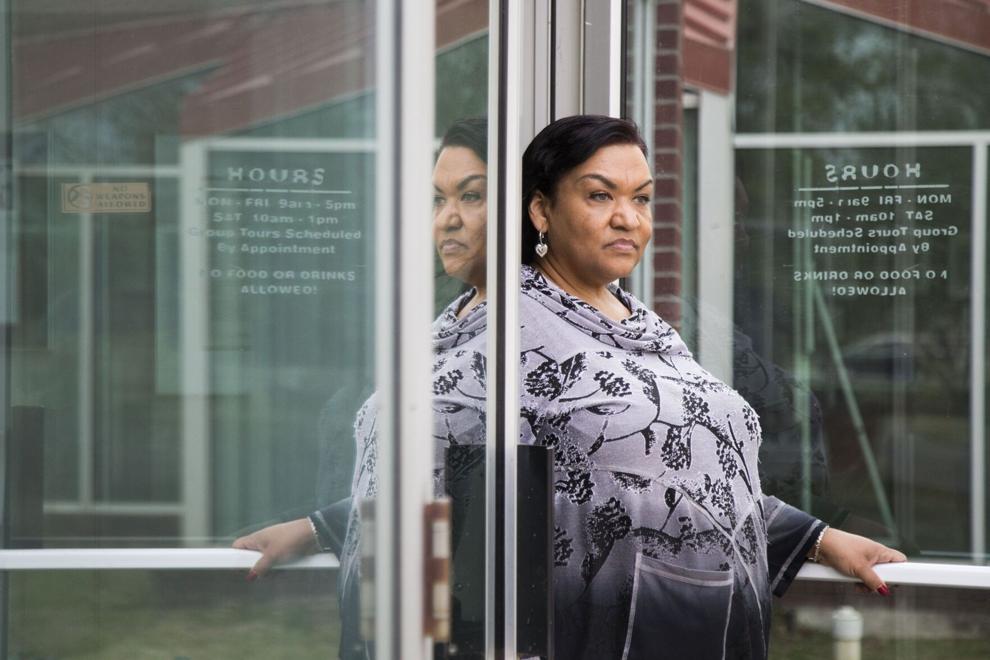 A history of the 1921 Tulsa Race Massacre
Rev. Robert Turner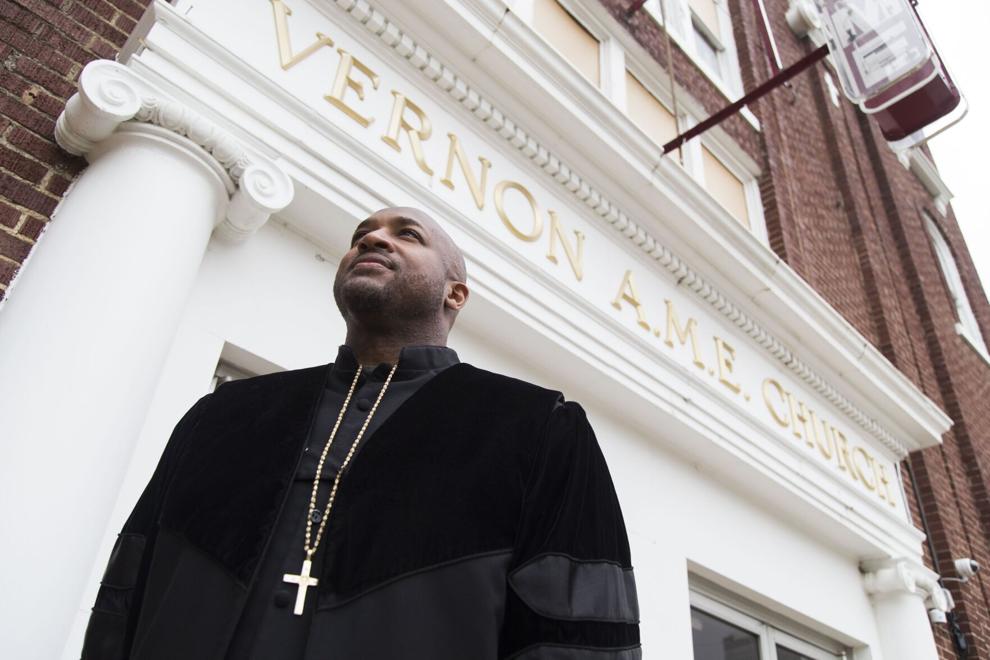 Marc Carlson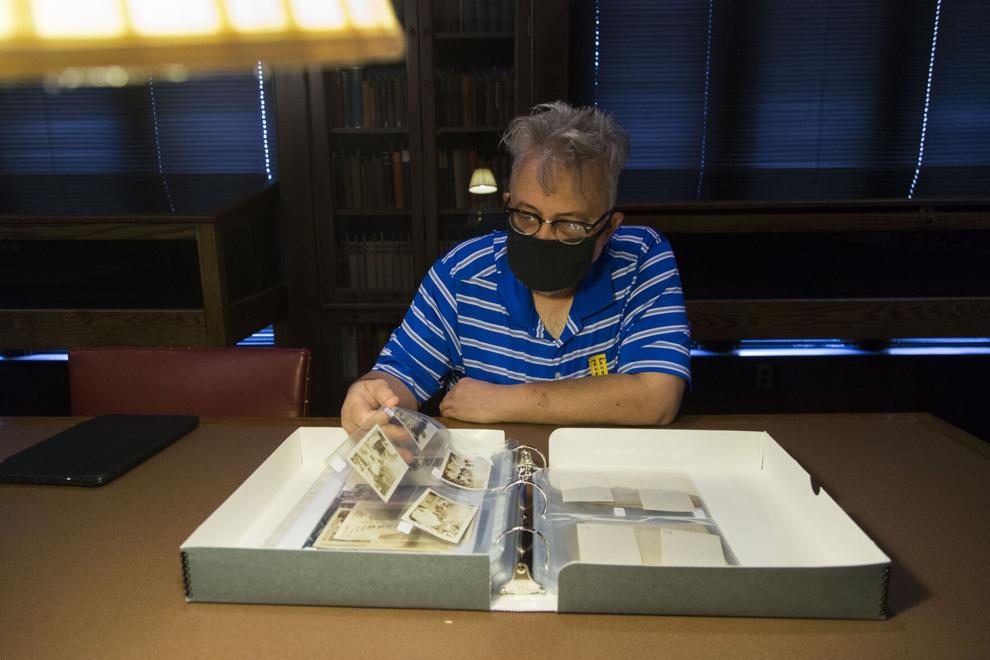 Hannibal Johnson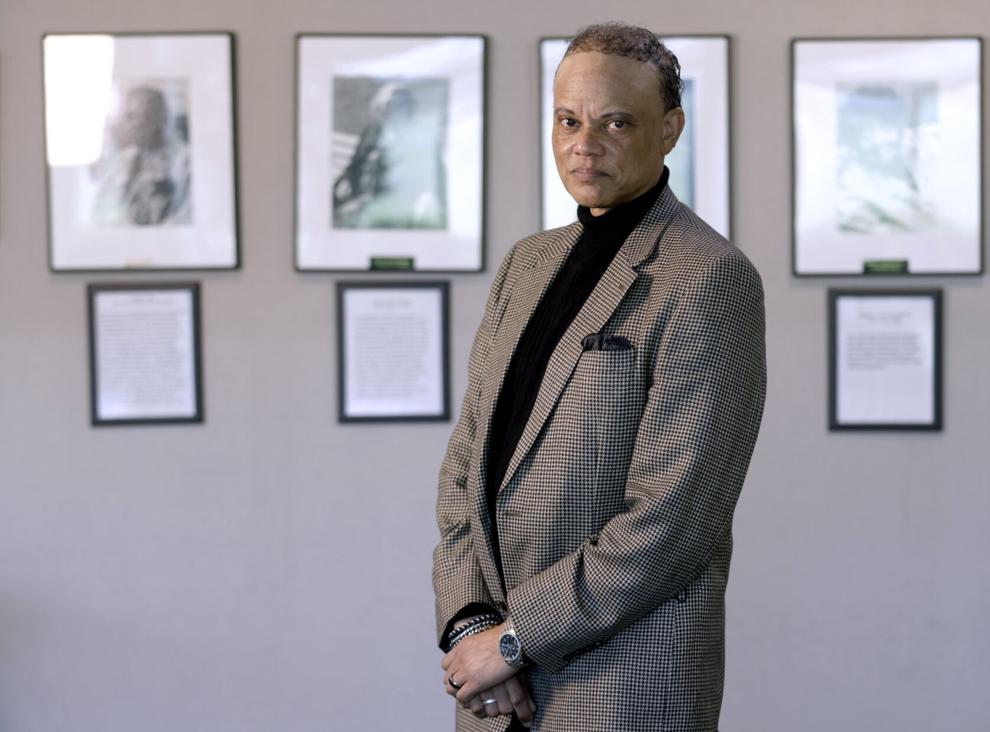 Kristi Williams
Julius Pegues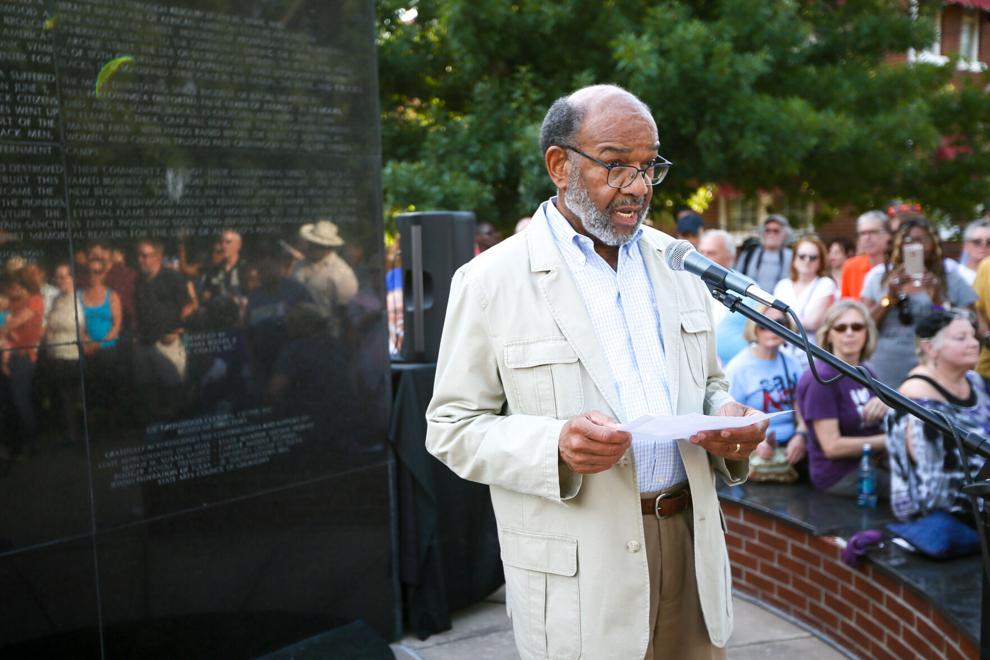 Kevin Matthews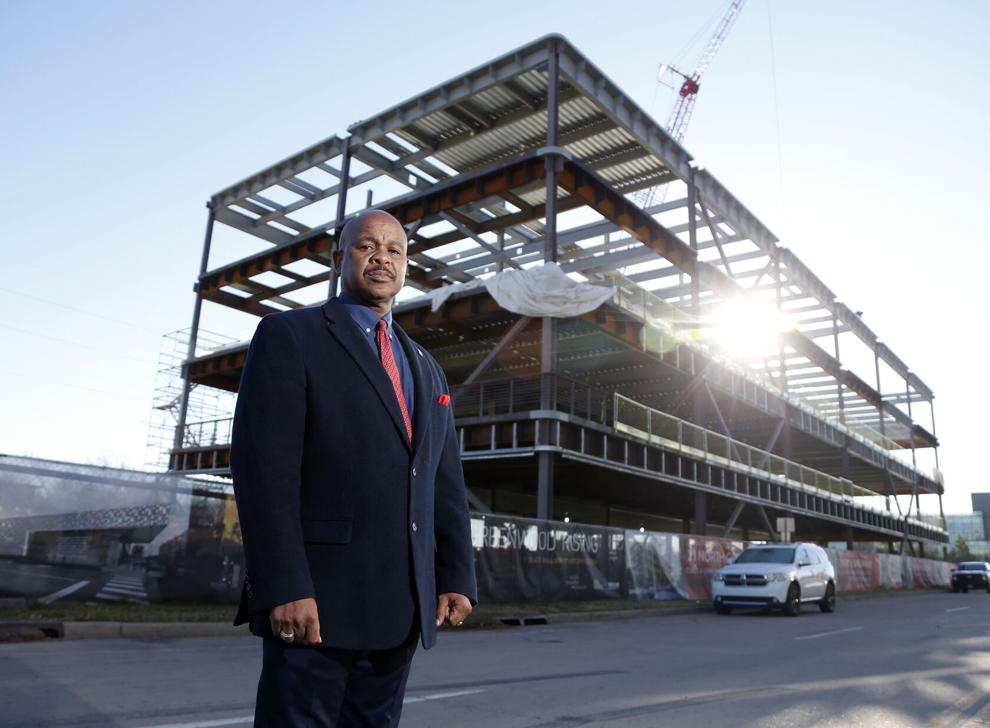 Carlos Moreno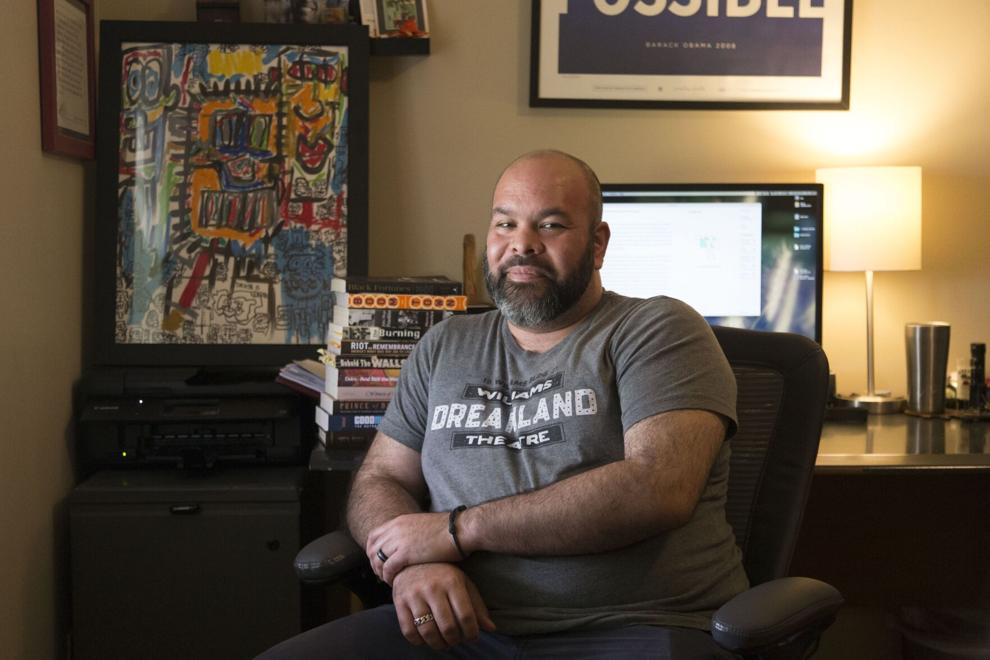 Phil Armstrong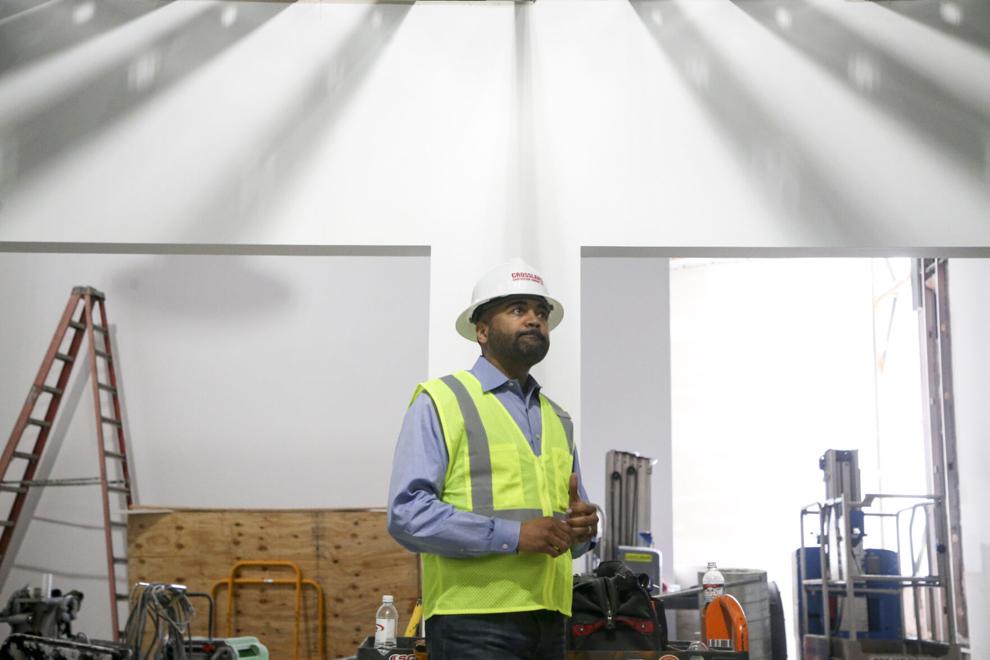 Kavin Ross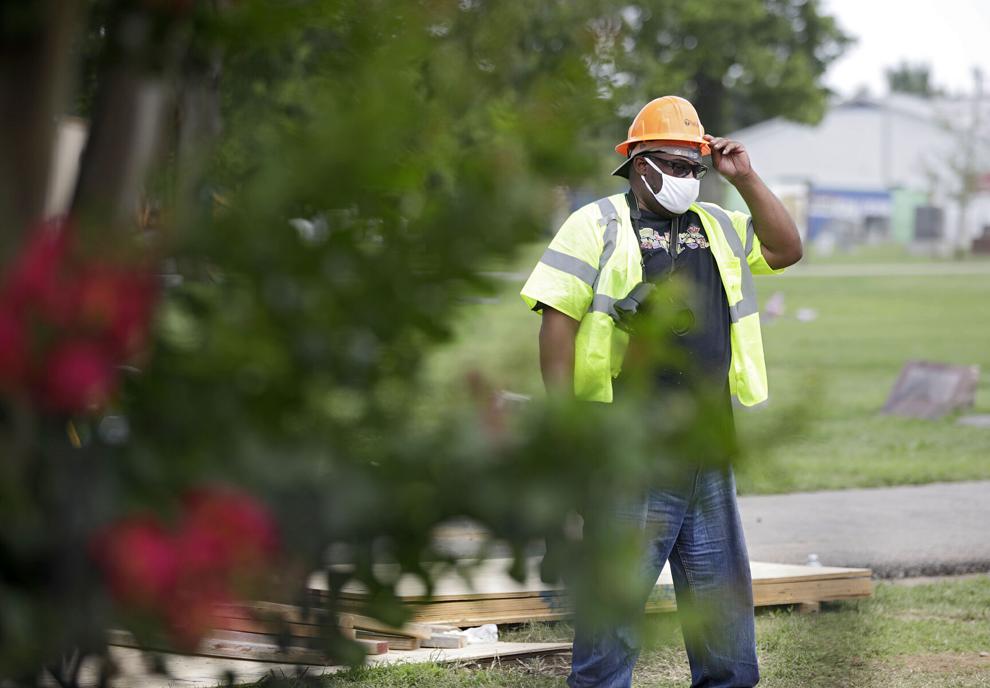 Tulsa was home to one of the most prosperous African American communities in the country. Businesses flourished along Greenwood Avenue — dubbe…