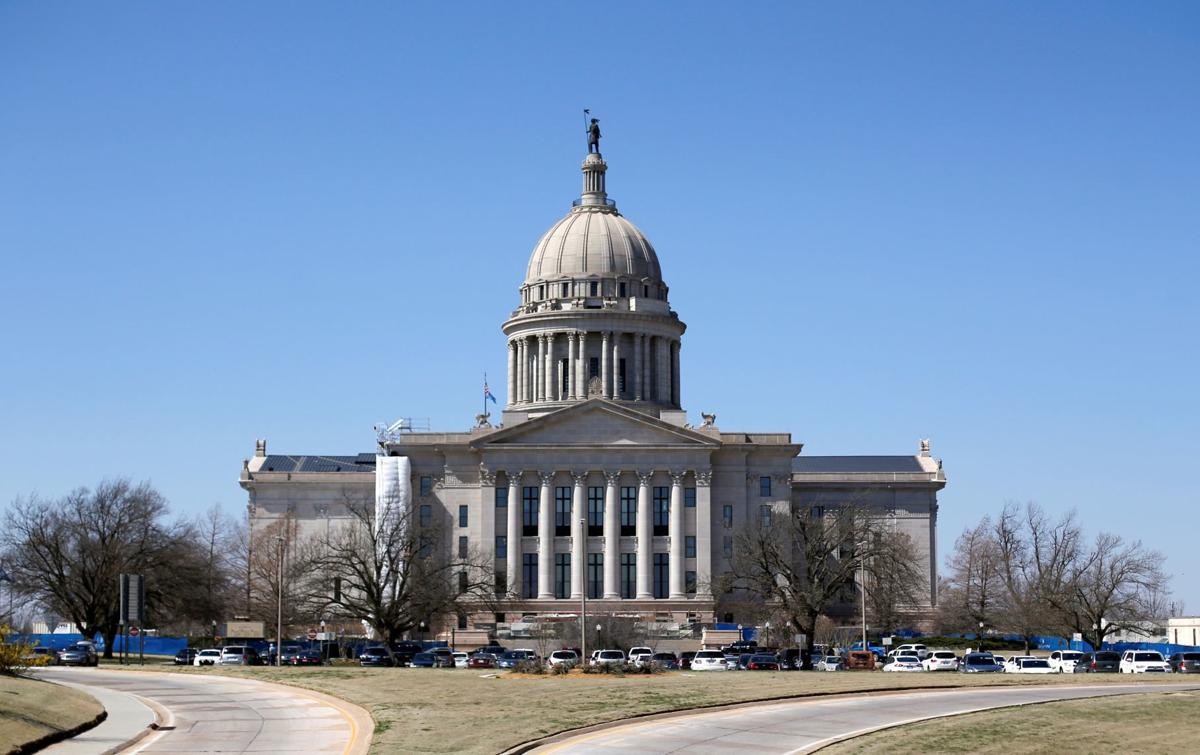 Oklahoma's public schools will be getting more money in the next budget year, two top-ranking legislators said Friday. The only real dispute is whether it will come with a mandated teacher pay increase.
Sen. Roger Thompson, R-Okemah, chairman of the Senate Appropriations Committee, and Rep. Kyle Hilbert, R-Depew, vice chairman of the House Appropriations and Budget Committee, told a Tulsa Regional Chamber breakfast that legislative leaders are in general agreement on boosting support for common education.
"The dollar amount, we are in agreement on," said Thompson. "We're there. It is a significant investment into the classrooms or into public education this year. But how we get there is still yet to be decided."
House leaders want some of the money going to a $1,200 boost in teachers' minimum pay schedule. The increase was also in Gov. Kevin Stitt's February budget proposal.
The Senate favors putting all of the new money into the state funding formula, which means individual districts would decide what to do with it.
"We believe, within the Senate, the money needs to go to the classrooms," said Thompson. "We made a significant investment last year in teacher pay. … Out of my district, I've had one teacher call and say, 'I'd like to have a raise.' Every other teacher that's called, every other school that's called, (said) 'Put it into the formula; give us the flexibility.'
"If they do some raises, that would be up to the local school board. If they want to do support personnel, they could do that. They need that flexibility to reduce class sizes and to really get that money back into the classroom."
Thompson and Hilbert also indicated some support for Medicaid expansion. Hilbert noted that Vice President Mike Pence, as the Republican governor of Indiana, obtained a federal waiver to expand Medicaid coverage there.
Health care, Hilbert said, "dominates the national conversation, and I believe it's going to dominate the 2020 election cycle. Regardless of whether anything happens before the end of this session, I know the House speaker (Rep. Charles McCall, R-Atoka) has expressed interest in a working group to work on this in the interim."
"I'm one of those Republican legislators who has felt from the very beginning that we need to be involved in this conversation," said Thompson. "I have watched as we've accepted $900 million (in federal funds) for roads, and we give standing ovations and we give plaques."
But suggest taking $900 million for health care, he continued, and voters react as if a lawmaker has committed treason.
Lawmakers would also like to head off the recently filed initiative petition to bring Medicaid expansion to a vote of the people. They admit being caught flat-footed by the success of last year's medical marijuana referendum and, to a lesser extent, the criminal justice reform measures of 2016.
"I think the Legislature needs to be in front of this conversation (on health care)," Thompson said. "We were not in front on medical marijuana."
Randy Krehbiel
918-581-8365
Twitter: @rkrehbiel