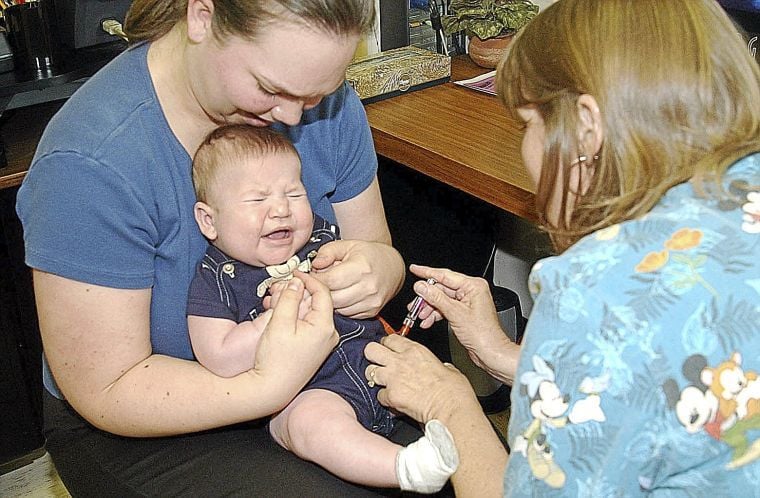 OKLAHOMA CITY — Gov. Mary Fallin on Friday vetoed a vaccination bill that critics said could have led to confusion among parents and reduced the immunization rate.
In her veto message, Fallin said that according to medical professionals, House Bill 3016 could have led to an overall drop in immunizations of Oklahomans and their children.
"A further decrease in the vaccination rate would adversely affect the health of children in our state, and that risk is unacceptable," she wrote.
The measure would have required doctors to provide four pages of ingredients in dozens of vaccinations. The state of Oklahoma requires seven vaccines that prevent 11 diseases.
Sen. Ervin Yen, a cardiac anesthesiologist, had argued for defeat of the measure, saying the list of ingredients is confusing and could deter parents from getting immunizations.
"House Bill 3016 does nothing to encourage vaccination and most likely would discourage it by scaring parents with a list of all possible ingredients, including many words they would not comprehend," said Yen, R-Oklahoma City.
Liza Greve, co-director of Oklahomans for Vaccine and Health Choice PAC, said she was disappointed and shocked by the veto.
The group had lobbied for passage of the measure.
Parents get to see what goes into the food they serve their children, Greve said. "I don't understand why the state would not want parents to see the ingredients being injected into our children."
Dr. Eve Switzer, president of the Oklahoma Chapter of the American Academy of Pediatrics, was not in favor of the measure.
"The science is clear that vaccines are safe and effective, and we believe this bill would have been a step in the wrong direction," she said.
Medical groups said the bill would have required a lengthy list of every ingredient in all vaccines.
"We are all for having an informed discussion with our patients, but this requirement would only serve to burden physicians and give unnecessary fear to parents about a treatment that can save their children's lives," said Dr. Don Wilber, president of the Oklahoma County Medical Society.
In her veto message, Fallin said her action in no way decreases the information health-care providers are required to provide regarding vaccines.
In addition, the veto would not limit the rights of Oklahomans for Vaccine Choice and other like-minded consumers to decline vaccinations for their children or themselves, the veto message said.
Barbara Hoberock 405-528-2465