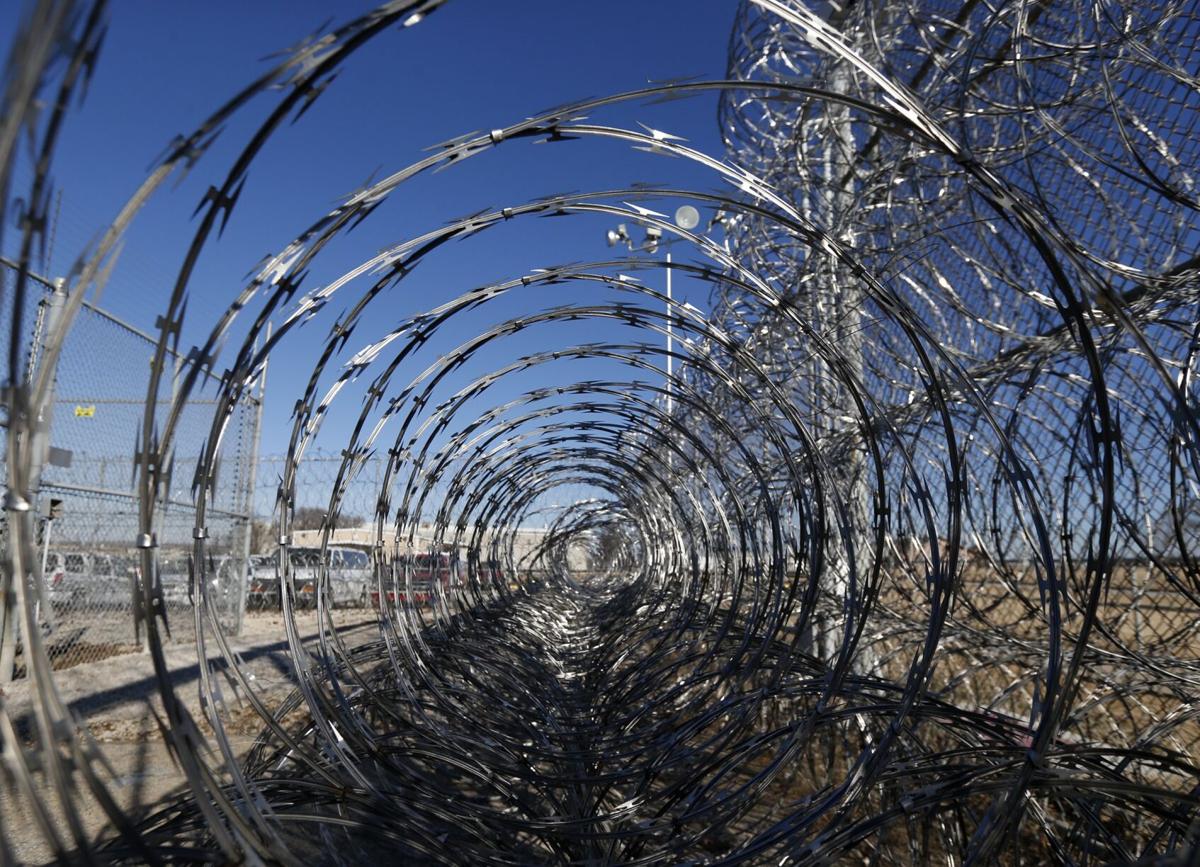 OKLAHOMA CITY —The head of the Oklahoma Public Employees Association said staff at all state prisons should receive hazard pay, not just those working facilities deemed coronavirus hot spots.
Sterling Zearley, Oklahoma Public Employees Association executive director, said the $2 an hour hike should come from the more than $1.2 billion the state got in CARES Act funding.
Last week, the Oklahoma Department of Corrections announced it was going to give hazard pay to those working in prisons that are deemed COVID-19 hot spots, saying it had set aside $1 million.
Since then, the hot spot list has been dramatically reduced.
Senate Appropriations Chairman Roger Thompson, R-Okemah, said CARES Act funds have already been obligated and are not available to cover hazard pay for prison employees.
The Oklahoma Department of Corrections, which took a $24.4 million budget cut, does not have the funds to pay all prison workers hazard pay, Thompson said.
"I my opinion, we need to make sure those working in prisons designated as hot spots need to be compensated," Thompson said. "Others do not."
A supplemental appropriation for that purpose is not under discussion, Thompson said.
Facilities with at least 20% of inmates testing positive within a celled housing unit or at least 15% of inmates testing positive within an open bay housing unit are designated as hot spots, triggering the additional pay.
Currently, three prisons are designated as hot spots. Last week, eight prisons were on the hot spot list.
Bobby Cleveland, executive director of the Oklahoma Corrections Professionals, said the way hazard pay has been structured has created more division and impacted morale.
He said a prison with 100 positive inmates may not be getting hazard pay while a facility with 150 might be.
He said he is not blaming the agency, adding that Department of Corrections Director Scott Crow negotiated the best deal with he could.
"It is better than not getting anything, but it still has caused a lot of morale problems," Cleveland said.
Likewise, Zearley didn't fault the agency, but said all employees should be getting hazard pay from CARES Act dollars.
"I just know there is none available for this and some other projects I am aware of," said Jason Nelson, deputy cabinet secretary for public safety.
Baylee Lakey, a spokesman for Gov. Kevin Stitt, said the governor's office has worked closely with DOC to determine what funds the agency requires to effectively respond to COVID-19.
The agency, Lakey said, did not request CRF funds for this purpose, as they already had the necessary funds to deploy.
"Currently, the state has spent $585.6 million," Lakey said in a statement. "There are numerous programs where funds have been allocated and not fully spent. For example, $250 million for cities and counties, $100 million for hospital surge capacity, $100 million for our unemployment benefits trust.
"Effectively, our CARES Act dollars are fully allocated to programs to benefit Oklahomans. We expect some of the allocated funds to go unused, and our team continues to evaluate programs for funding."
CARES Act dollars have been used to pay for personal protection equipment, cleaning supplies, hand sanitizer and state employee meals.
The funds have also been used, in state correctional facilities, to buy: a Play Station console, controllers and video games; basketballs and nets; hacky sacks; jump ropes; Scrabble, Yahtzee and domino games; arcade games; Blu-ray players and projectors to show movies; videos; popcorn machines and popcorn.
According to documents outlining CARES Act expenditures, thousands also went toward comestibles and supplies for inmates to "boost morale" and "combat inmate idleness" during the pandemic. Inmates got some familiar comfort foods: potato chips, ice cream, cheese, cookies, chicken fried steak and cream gravy.
The action came after the agency cancelled visitation and volunteer programs.
A total of 3,752 offenders have tested positive for COVID-19, with 581 current positives.
Some 54 DOC staffers are listed as positive, with 257 recovered.
Three staff members' deaths are listed as possibly related to COVID-19.
---
COVID-19 basics everyone needs to know as the pandemic continues