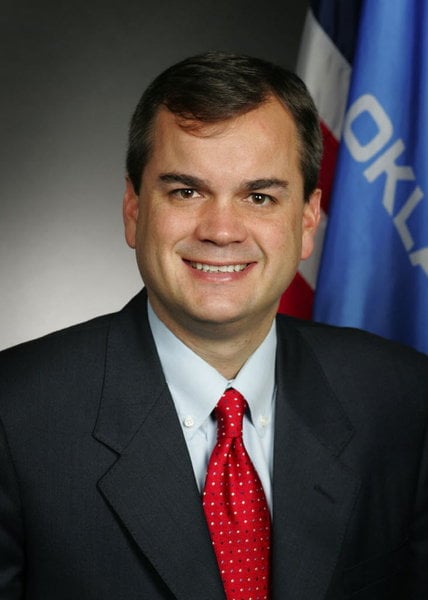 ---
Read the Oklahoma Supreme Court's ruling.
---
OKLAHOMA CITY - The Oklahoma Supreme Court on Monday ruled that an initiative petition to have personhood declared at conception is void and called the measure unconstitutional.
As a result, it will not appear on the ballot.
The state's high court found the measure was contrary to a 1992 U.S. Supreme Court decision in Planned Parenthood v. Casey, a case which unsuccessfully challenged the fundamental principles of Roe v. Wade, a 1973 decision legalizing abortion.
"The United States Supreme Court has spoken on this issue. The measure is clearly unconstitutional. ... The states are duty bound to follow its interpretation of the law."
Senate Minority Leader Sean Burrage, D-Claremore, praised the decision.
"I am glad to see we are not going to take the time and expense to send another question to a vote of the people that we know is unconstitutional," Burrage said. "That seems to be commonplace in the state of Oklahoma, whether it is passing legislation or in state questions. So I am glad to see this decision today."
The Center for Reproductive Rights, based in New York City, filed the challenge to the proposed constitutional amendment on behalf of Oklahoma physicians who provide reproductive health care for Oklahoma women, including contraceptives, abortion care, prenatal care and infertility treatment, as well as women who would have been affected by the amendment.
"This amendment would have run roughshod over the fundamental, constitutionally protected reproductive rights of all Oklahoma women," said Nancy Northup, president and CEO for the Center for Reproductive Rights.
"In affirming our request to strike it down, the court has struck a powerful blow against the repugnant tactics of those who seek to vote down the rights of others, and to enshrine their hostility to women's lives, health and rights in the laws of the land."
Personhood Oklahoma was seeking to obtain 155,000 signatures to get the measure on the November ballot.
"Obviously, we are disappointed," said Dan Skerbitz, a Broken Arrow man who represents Personhood Oklahoma. "We are looking over our legal options at this moment, and we will follow up with those if there are any."
Recently, the House Republican Caucus decided not to hear Senate Bill 1433 that would have declared personhood at conception.
"The real message to the pro-life people of Oklahoma is that our House of Representatives last week failed," Skerbitz said. "The Supreme Court failed us today. It is time for us to double our efforts at the grass-roots level to push something to happen. There are other ways to get on the ballot."
Lawmakers could vote to put the measure on the ballot, he said.
"We are not going to stop, and it reinvigorates the grass-roots level to realize we have to get the job done ourselves," Skerbitz said.
---
Barbara Hoberock 405-528-2465
Original Print Headline: Personhood initiative tossed
Be the first to know
Get local news delivered to your inbox!