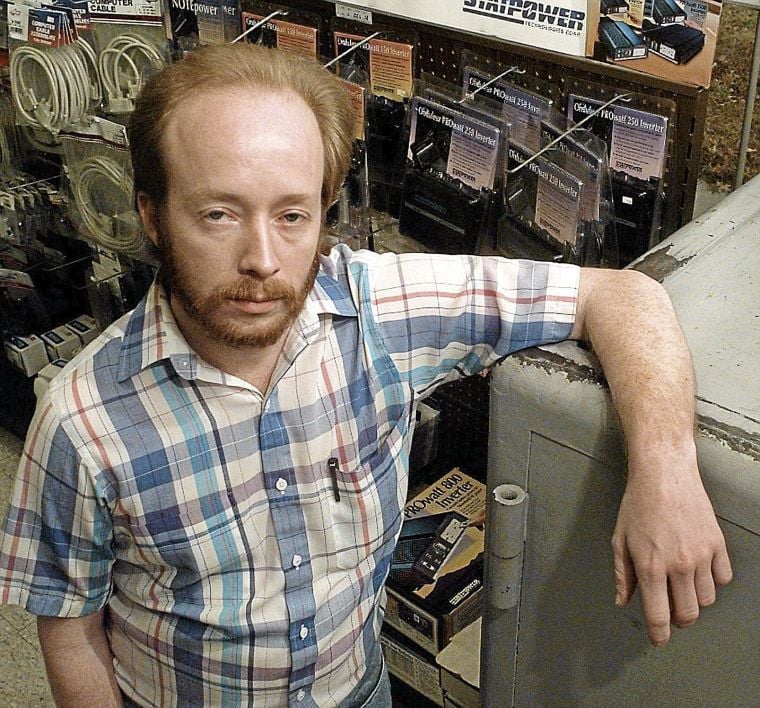 Attorneys for a wrongly convicted Tulsa man have called for an audit of all cases worked by a crime lab analyst who retired 18 years ago, saying she provided testimony in two cases of men who were convicted and later exonerated.
City officials are balking at the request, citing truthful testimony by the analyst and unfair criticism of science standards in old cases based on modern technology.
Last week, the city of Tulsa agreed to pay Sedrick Courtney $8 million for a wrongful conviction that led to him spending 16 years in prison. He was convicted in 1996 in the 1995 robbery of a woman in her Tulsa apartment and was paroled in 2011. He later was exonerated.
Emma Freudenberger of the New York law firm Neufeld Scheck & Brustin said Tulsa police crime lab analyst Carol Cox testified at Courtney's trial that a bleached red hair was found on a mask recovered at the crime scene and on Courtney. Defense attorneys say the hair from Courtney was neither red nor bleached and that it should have been obvious that it didn't belong to him.
"It's not that the testimony was made up or misleading. What she did was more devious than that," Freudenberger said. "We're not talking about evolving standards in science. We're talking about a very basic standard: Don't lie. She lied about finding the red hair on Sedrick's head. The prosecutor said in closing it was key evidence."
At the time of Courtney's trial, Cox had been working at the Tulsa lab about 11 years and had a degree in microbiology from Oklahoma State University, a master's degree in public health from the University of Oklahoma, and certifications in medical technology and microbiology from the American Society of Clinical Pathologists.
Cox retired in 1997, a year after Courtney was convicted.
She testified that she was not able to conduct a hair analysis because Courtney's hair was too short, but she could describe characteristics of the hair samples individually. The hairs in evidence included bleached red hairs and several appearing to be from an African-American person.
"I cannot include or exclude him," Cox testified.
Gerry Bender, manager of the Litigation Division for the city of Tulsa, said Cox was not responsible for the conviction.
"She testified straight-forward. She testified to the truth, and she testified to the evidence within the scientific standards of the day," Bender said. "What these attorneys from New York do is take the standards of 1995 in hair analysis and look at it in the microscope of 2015. That is totally unfair to all the individuals involved."
The Innocence Project, a New York-based organization that uses DNA evidence in an effort to get wrongfully convicted people exonerated, had taken on Courtney's case while he was in prison.
Defense attorneys call the hair evidence "manufactured" and argue that it was a crucial part of the conviction. Bender disagrees, pointing to the power of the victim's identification of Courtney.
"This was not a conviction based on anything Carol Cox did. This was based a lot on eyewitness testimony," Bender said. "Carol Cox's testimony in the case amounts to about seven pages in a transcript of 400 pages."
He called the allegations that Cox fabricated evidence "reprehensible." All of the police officers, analysts and other officials involved in the Courtney case are no longer employed with the city, having either retired or moved on to other jobs, he said.
"These attorneys are trying to trash the names and careers of professionals who have given to our community for years," Bender said.
Freudenberger said Cox also provided similar testimony in the conviction of Timothy Durham Jr. He was convicted in 1993 of the rape of an 11-year-old two years before, despite having several alibi witnesses who placed him in Texas at the time of the crime.
Victim identification played a key role in his conviction and led to a prison sentence of 3,220 years. DNA testing exonerated him in 1996 after the Innocence Project intervened.
The situation is reminiscent of the case against former Oklahoma City police chemist Joyce Gilchrist, who had been testing forensic evidence for more than two decades when she was fired in 2001. According to the Innocence Project, Gilchrist's forensics testimony was key evidence in the cases of at least 10 people the organization helped exonerate.
"I'm disappointed they are not considering an audit," Freudenberger said of Tulsa officials.
"If the city wants to be responsible and do the right thing — like they did with Sedrick, and we commend them for that — then they need to go back and look at these cases," she said. "We recognize it's not a fun thing to do or an easy thing to do. But, in view that it's two cases, it's the right thing to do.
"If the city cares about uncovering the truth and making sure there are not more innocent guys out there like this, then they need to go back and look at past cases."
Ginnie Graham 918-581-8376