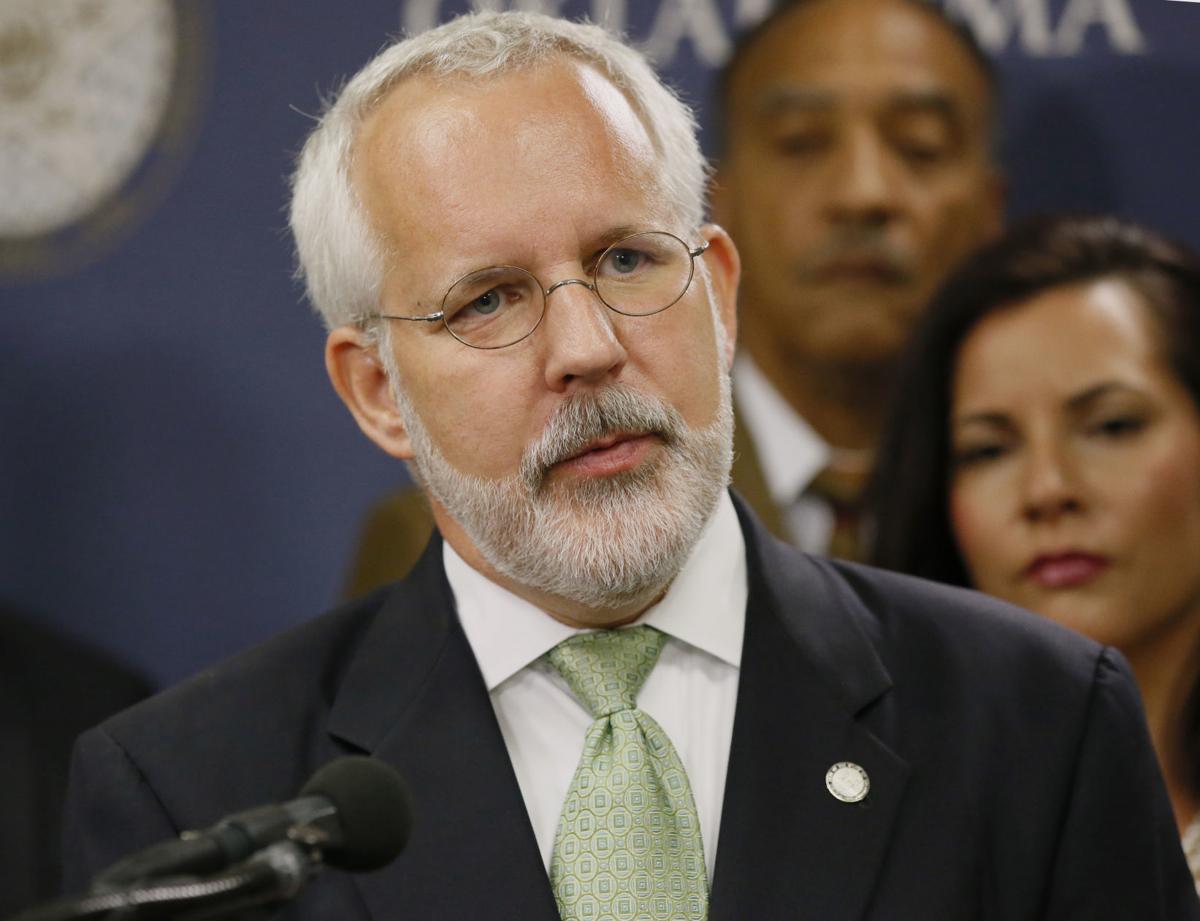 Clarification: This story has been updated to reflect that former Gov. Brad Henry does consulting work for the Chickasaw Nation but not on the gaming compact issue.
---
OKLAHOMA CITY – Former Gov. Brad Henry on Friday said he is concerned that a dispute between the tribes and Gov. Kevin Stitt concerning gaming compacts could wind up in court.
Henry served as Oklahoma governor from 2003 until 2011. It was his administration that negotiated the original gaming compacts that allow the state to receive fees from tribes in exchange for exclusivity rights on gaming.
"We felt like these compacts were going to be very successful in terms of bringing in a lot of money to the state of Oklahoma for education," Henry said.
He said his administration was concerned that if the compacts were successful, the tribes might want to return and negotiate lower rates.
"We felt like it was best for the state that they could stand on the compacts and they would automatically renew," Henry said.
Gov. Kevin Stitt is currently seeking higher rates, which range from 4% to 10%.
Oklahoma Attorney General Mike Hunter and tribal leaders on Monday are expected to discuss the compacts at a meeting in Shawnee.
The tribes believe the compacts automatically renew on Jan. 1, 2020. Stitt, however, disagrees.
Henry, who was intimately involved in the original negotiations, said it was very difficult to get all the interested parties and stakeholders together. Henry currently does consulting work for the Chickasaw Nation but not on the gaming compact issue.
That was because it was a difficult and lengthy process his administration didn't really want to put that responsibility on another administration, he said.
"I am worried that the dispute may end up in court," Henry said. "That, in my opinion, won't be good at all for the state. I think that is the wrong direction.
"I am hopeful something good will come out of Monday's meetings."
Alex Gerszewski, a spokesman for Hunter, said the attorney general looks forward to a mutually constructive and beneficial dialogue with tribal leadership.
"Our members welcome the opportunity to hear from Attorney General Hunter," said Matthew Morgan, chairman of the Oklahoma Indian Gaming Association. "We appreciate General Hunter's willingness to open a dialogue with us in hopes of finding a path forward that will result in an amicable resolution."
The tribes are committed to working together with the state to advance Oklahoma and to improve the lives of all Oklahomans, Morgan said.
"We have accomplished a lot in the past by working together," Morgan said. "We wish to continue our cooperation and collaboration for years to come."
---
FEATURED VIDEO