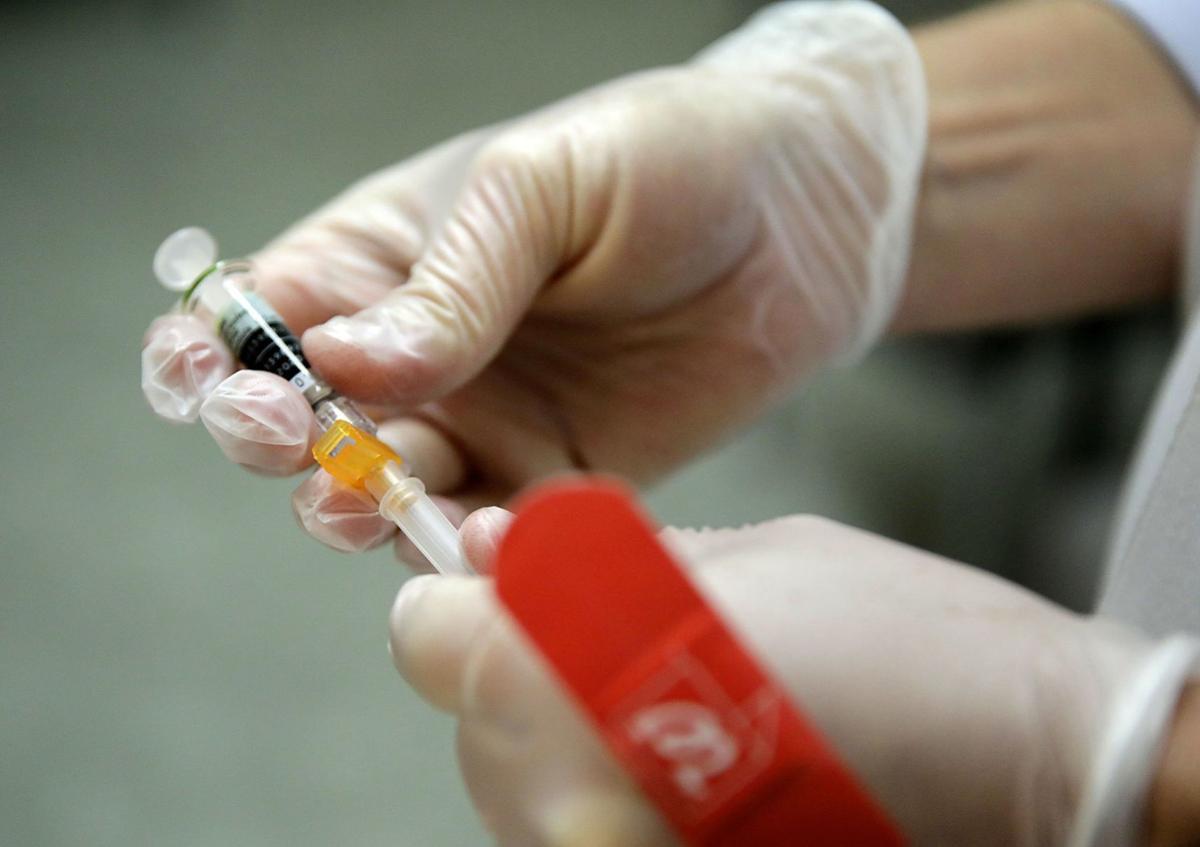 Two more flu-related deaths have been reported in Tulsa and Oklahoma counties, according to Oklahoma State Department of Health data released Thursday.
The newly confirmed victims were in the 18-49 and 50-64 age brackets, marking the first of the season in the former.
More than 430 people have been hospitalized statewide for flu-related symptoms since Sept. 1, including the deaths, and Blaine County continues to lead the state with the most hospitalizations per capita (41%), followed by Cotton County (33%) and Johnston County (27%).
The Health Department recommends the flu vaccine as the "single best way to protect against the flu and its consequences." Officials urge everyone 6 months old and older to get the vaccine, and high-dosage vaccines are available for those older than 65.
Eighty-seven Oklahomans died during the flu season last year, and more than 3,000 were hospitalized. Influenza spreads around the country every year, usually between October and May, via coughing, sneezing and close contact.
It strikes suddenly and can last several days. Symptoms vary by age but can include:
• Headache, runny or stuffy nose
Symptoms can develop into more complex complications, such as pneumonia, bronchitis, or sinus and ear infections, and adversely affect those already suffering from a medical condition like heart or lung disease.
Officials urge those experiencing symptoms to consult with a primary care provider as soon as possible. Prescribed antiviral drugs are more effective when initiated within 48 hours of noticing symptoms and could also be a prevention measure for especially vulnerable populations recently exposed to someone diagnosed with the flu.
The state Health Department recommends patients be free of fever for at least 24 hours before leaving home again.
Officials say the public can prevent the spread of the flu by covering coughs and sneezes with tissues and washing hands often.
---