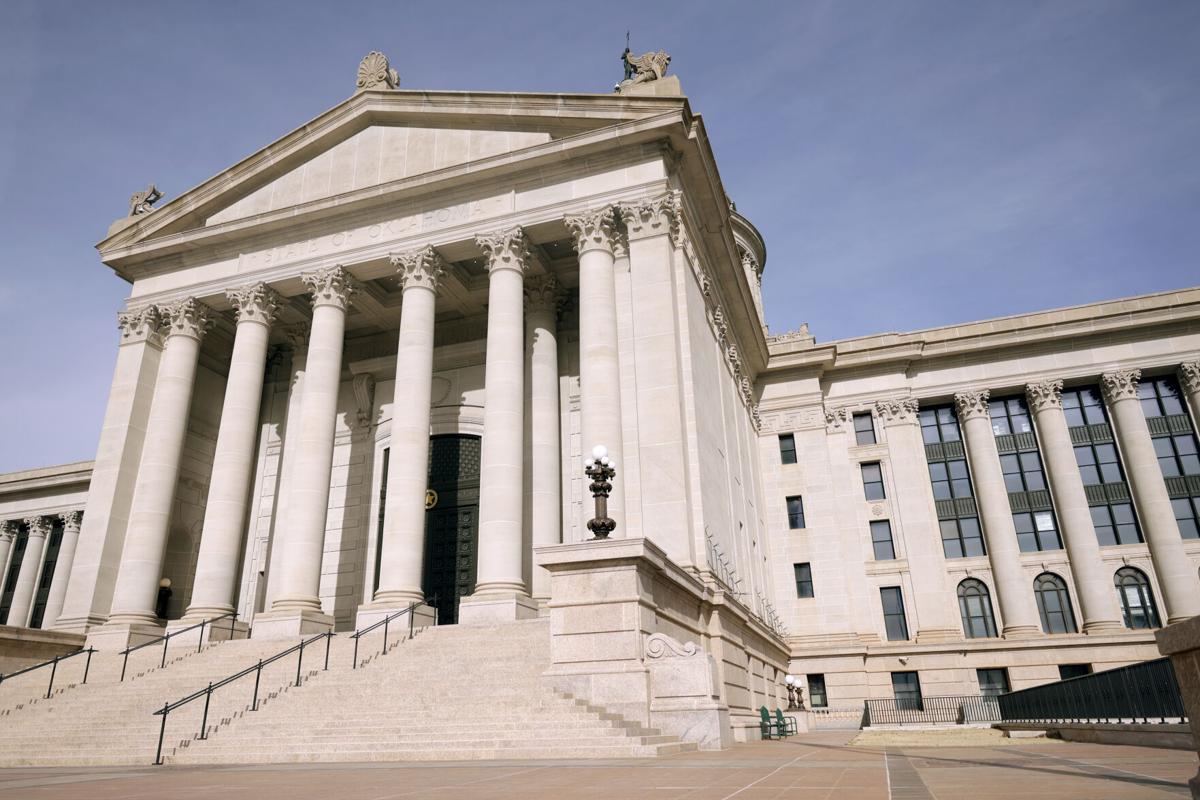 OKLAHOMA CITY — An agreement between the House and Senate on two huge tax cut bills is in limbo.
Earlier this month, the House sent the Senate bills to phase out the corporate income tax and reduce the state's personal income tax.
Both bills were authored by House Speaker Charles McCall, R-Atoka.
House Bills 2041 and 2083 would phase in a set of tax credits and deductions that effectively would eliminate the state's corporate income tax by 2026 and result in an average tax benefit of $81 a year to those filing individual returns.
The package would cost about $530 million in lost revenue when fully implemented. The first year cost is $62.5 million.
McCall believes the costs will be exceeded by revenue from economic growth.
Because of the way the bills are designed, it would not take the required super majority in both chambers to reinstate the tax.
The Senate author of McCall's tax cut bills is Julie Daniels, R-Bartlesville, not Senate Pro Tem Greg Treat, R-Oklahoma City, or Senate Appropriations Chairman Roger Thompson, R-Okemah.
Thompson said he was not asked to co-author the bills and is not a fan of them.
Thompson said the state needs to protect its income until it finds out how the economy will perform and says there will be a discussion about them but doesn't know if a deal will be reached.
"I've never seen something that big come through without both leaders of the chambers signed on," said House Minority Leader Emily Virgin, D-Norman.
Paul Shinn, Oklahoma Policy Institute senior policy analyst, said it is too early to talk about tax cuts, adding it has only been three years since the legislature had to raise taxes to fund a teacher pay raise.
"It would appear from the authorship at this point that Senate leadership is not ready to jump on board with those bills," Shinn said.
McCall said a lot of fiscal policy comes together at the end of session.
"I think it would be very premature to cast any negativity on the bills or the outcome at this time," McCall said. "I think the governor is very much in favor of this legislation."
McCall said the bills benefit everyone in the state and will make the state more competitive.
"If Oklahoma is going to be competitive for business and work force, these are bills that need to pass and pass this year," McCall said.
He said Daniels is in Senate leadership, has always been for tax reform and is honored to have her as an author on his bills.
Likewise, the Senate sent the House a measure, Senate Bill 593, that would restore the 1.25 % tax exemption vehicles. The exemption was removed in a tough 2017 budget cycle. It would cost about $148 million.
Thompson said Senate Bill 593 helps ordinary people purchasing vehicles.
Treat said earlier this month that tax policy needs to be looked at globally to ensure it makes financial sense.
McCall said he will take a look at the bill, adding that the House always gives Senate bills due consideration.
---
The 2021 Tulsa World legislative agenda