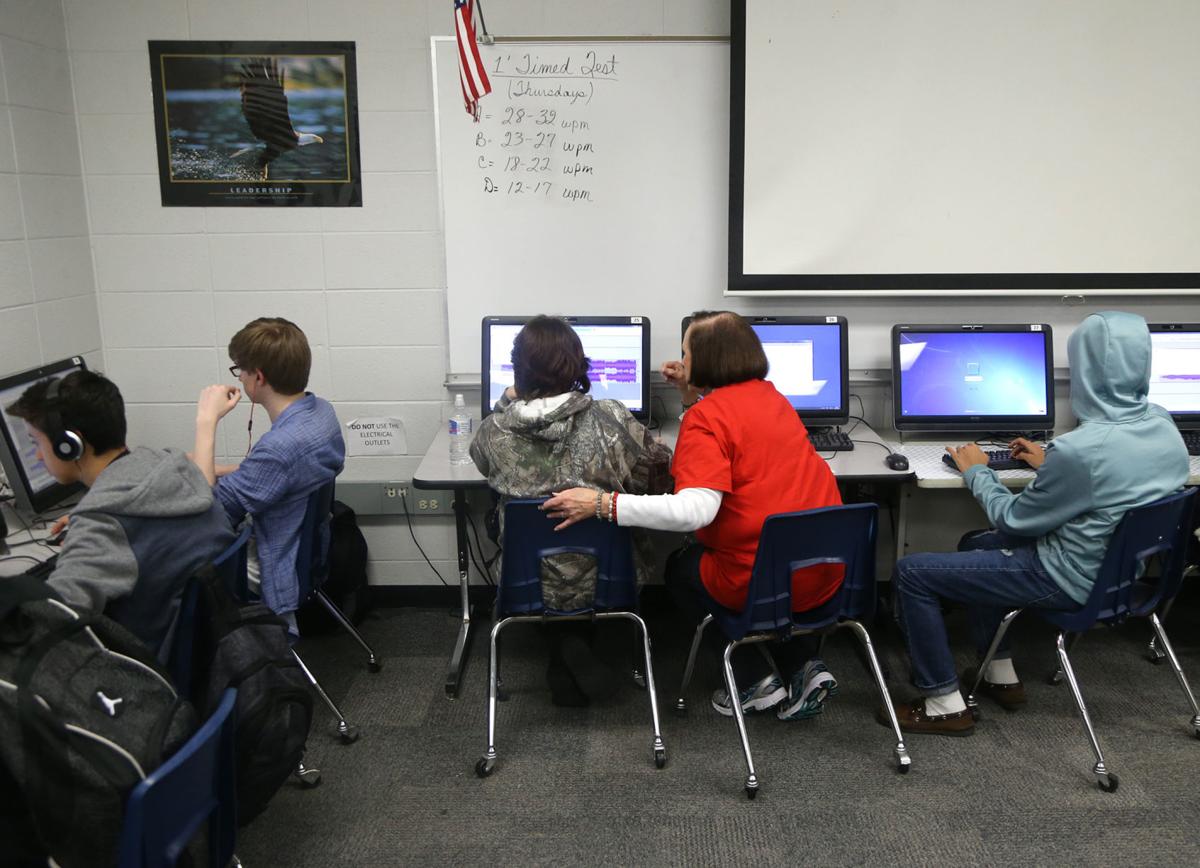 The National Education Association's research is used across the U.S. when reporting average teacher salaries for 50 states and the District of Columbia.
A revenue package that could be signed by Gov. Mary Fallin would give Oklahoma's teachers raises that on average would total about $6,100, making the new average teacher pay about $51,400. 
Assuming the 2016 averages stayed the same for all other states (which is unlikely: West Virginia and South Dakota notably are among those that have since significantly increased their teacher pay), this raise would make Oklahoma's ranking No. 28 in the country for highest average salary.
In the seven-state region, Oklahoma would rank No. 2, behind Texas, for highest average teacher salary. Here are how the regional averages could look after a raise takes effect (again, assuming 2016 numbers stayed the same):
2. Oklahoma: $51,400 (estimated)
---
From the NEA: Average teacher salary for 2016, sorted from lowest to highest
| | |
| --- | --- |
| 51. South Dakota | 42,025 |
| 50. Mississippi | 42,744 |
| 49. Oklahoma  | 45,276 |
| 48. West Virginia | 45,622 |
| 47. Idaho | 46,122 |
| 46. Colorado | 46,155 |
| 45. Utah | 46,887 |
| 44. New Mexico | 47,163 |
| 43. Arizona | 47,218 |
| 42. Kansas | 47,755 |
| 41. North Carolina | 47,941 |
| 40. Missouri | 47,957 |
| 39. Tennessee | 48,217 |
| 38. Arkansas | 48,218 |
| 37. Alabama | 48,518 |
| 36. South Carolina | 48,769 |
| 35. Florida | 49,199 |
| 34. Louisiana | 49,745 |
| 33. North Dakota | 50,472 |
| 32. Maine | 50,498 |
| 31. Indiana | 50,715 |
| 30. Virginia | 50,834 |
| 29. Montana | 51,034 |
| *Oklahoma | 51,400 |
| 28. Nebraska | 51,386 |
| 27. Texas | 51,890 |
| 26. Kentucky | 52,134 |
| 25. Washington | 53,738 |
| 24. Wisconsin | 54,115 |
| 23. Georgia | 54,190 |
| 22. Iowa | 54,416 |
| 21. Ohio | 56,441 |
| 20. New Hampshire | 56,616 |
| 19. Minnesota | 56,913 |
| 18. Nevada | 56,943 |
| 17. Hawaii | 57,431 |
| 16. Wyoming | 58,140 |
| 15. Vermont | 58,901 |
| 14. Delaware | 59,960 |
| 13. Oregon | 60,359 |
| 12. Illinois | 61,342 |
| 11. Michigan | 62,028 |
| 10. Pennsylvania | 65,151 |
| 9. Rhode Island | 66,197 |
| 8. Maryland | 66,456 |
| 7. Alaska | 67,443 |
| 6. New Jersey | 69,330 |
| 5. Connecticut | 72,013 |
| 4. District of Columbia | 75,810 |
| 3. Massachusetts | 76,981 |
| 2. California | 77,179 |
| 1. New York | 79,152 |