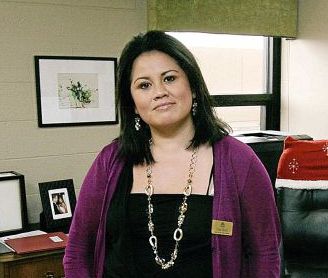 Tulsa Public Schools is turning to national experts for help with teacher recruitment in the face of worsening candidate shortages statewide.
The school board on Monday unanimously approved $430,820 from its civic donors fund for a new technical assistance partnership with TNTP, which was formerly known as The New Teacher Project.
"We have a huge teacher shortage not just here in Tulsa Public Schools but statewide," said board Vice President Leigh Goodson. "It is critical that we have the ability to find the most effective teachers out there ... Our teachers are just working so hard and in every building, we are short-staffed. We continue to increase the demands on teachers."
Nearly 400 teachers retired or resigned from TPS in 2012-13, and the district started the current academic year short-handed and never caught up.
TNTP will send in three recruiters and focus on finding good candidates to complete the faculties of 10 to 12 school sites that have had the most difficulty attracting teachers.
In the midst of that work, TPS officials will be learning TNTP's strategies for identifying qualified candidates and matching their skills with a school, plus marketing the district to recruits.
TPS has long faced the high teacher turnover rates typical for urban school districts, but Chief Human Capital Officer Talia Shaull told the Tulsa World outside of Monday's board meeting that a number of factors have compounded the issue.
The trends of newly trained teachers leaving Oklahoma colleges and universities for higher-paying states and baby boomer teachers retiring have continued. And TPS got rid of the couple of full-time teacher recruiters it used to employ during cost-cutting measures in the economic downturn of 2009.
"This is the main problem that keeps me awake at night. We have over 30 vacancies in the district on January 6th. Out of the many issues we have, this is a small but significant piece of the puzzle," Shaull said.
She said the top reasons resigning TPS teachers cited for leaving are, in order, working conditions and stress on the job, compensation and school leadership.
"We've got to do a better job of preparing people for that type of job — knowing what you're getting into and support for coping with that," Shaull said.
TNTP was founded in 1997 by Michelle Rhee, who later served as chancellor of Washington, D.C., schools. Its initial aim was to give poor and minority students in urban schools equal access to effective teachers, but it has since branched out to finding alternate routes to teacher certification for high-needs schools and working with states and school districts in the areas of measurement and management of teacher performance.
Shaull said she hopes there is local philanthropic support for TNTP technical assistance in 2014-15, as well, because the Tulsa district is so lacking in this area that seven or eight months of help may not be enough.
Board member Gary Percefull offered a rhetorical question at Monday's board meeting about a solution offered by State Superintendent Janet Barresi in her re-election campaign.
She has called on local districts to dip into cash reserves to fund across-the-board, $2,000 raises for teachers to make pay more competitive with surrounding states.
Superintendent Keith Ballard said TPS had gone as far as it could financially and came close to that figure this year in teacher salary increases recommended independent of Baressi's call and authorized by its own school board.
He said Oklahoma schools are "terribly underfunded" and the teacher shortage is reaching crisis status.
"Teachers haven't been given a state-supported raise since 2006," Ballard said.
---
Teacher shortage in Tulsa Public Schools, by the numbers
390: Teachers who left in 2012-13
15: Elementary school vacancies, currently
17: Secondary school vacancies, currently
201: Potential teachers recruited in spring 2013
46: Teachers actually hired from spring 2013 recruiting
2,721: Current number of teachers*
38: Percentage of teachers ages 51 and up
(* Includes all employees classified as teachers according to state law, including counselors, librarians, school nurses, speech pathologists, psychologists and staff development teachers, etc.)
---