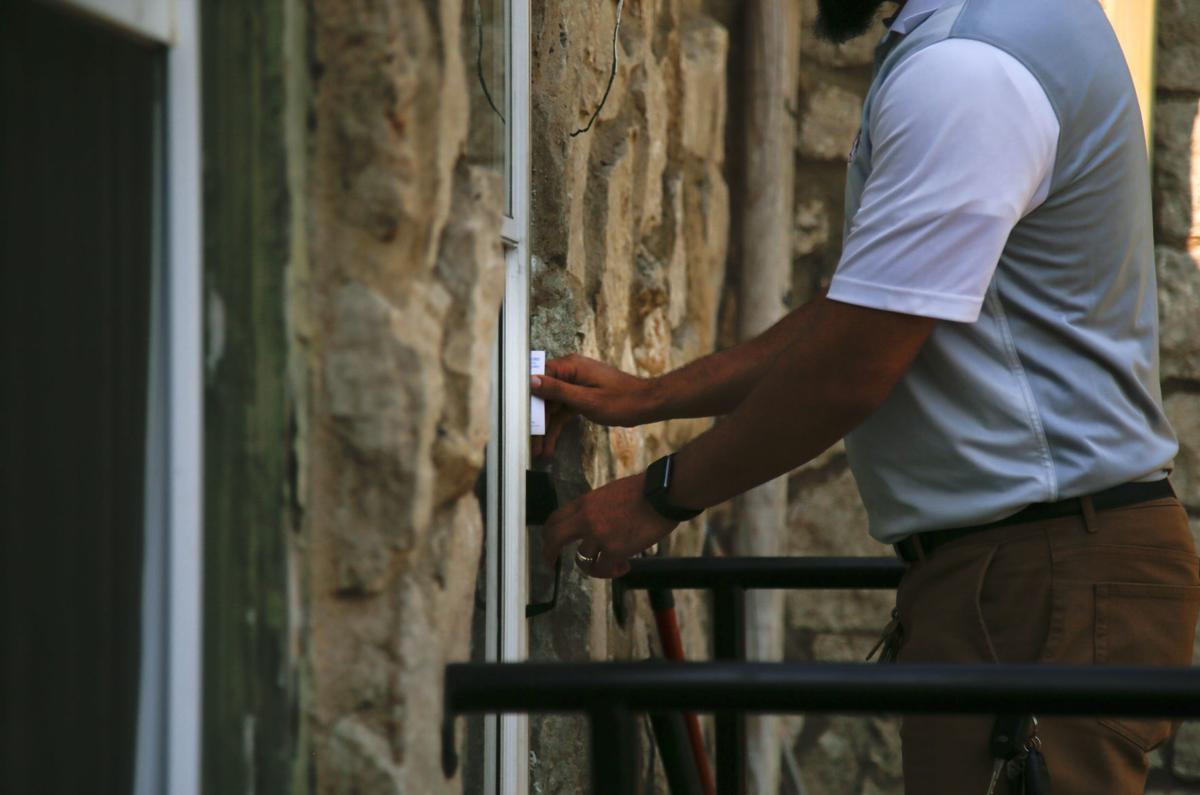 Parents and guardians of school children could be fined up to $500 a day and sent to jail for up to six months if they don't get their children to school, according to a city ordinance change proposed Wednesday.
But Karen Gilbert, the city councilor sponsoring the measure, insists that this is the last thing the city wants to see happen.
"We do not want to put anybody in jail," Gilbert said during a Wednesday afternoon council committee meeting. "What this is is giving our police officers a tool to keep our kids safe and to make sure that they are where they are supposed to be during school hours, and that is at school."
Gilbert said one of the joint goals of the City Council and Mayor's Office is to reduce truancy and improve graduation rates for students across the city.
"This is exactly what this is," she said.
Tulsa Public Schools' chronic absenteeism rate — which measures the number students who have missed 10 percent or more of school days — has risen this year to 26.7 percent. The district's goal is to reduce that number to 24 percent by the end of the school year.
The district's latest graduation rate, for 2015-16, was 72.5 percent.
District spokeswoman Emma Garrett Nelson said TPS supports any measure that would increase student attendance and decrease chronic absenteeism.
"Tulsa Public Schools remains committed to working with our parents to help families overcome the obstacles that might keep their children from school," she said. "We will continue to provide resources and wrap-around services to help our students succeed."
The proposed ordinance also calls for fines of between $25 and $500 each day students are absent from school without a valid reason and for allowing the temporary detention of children found away from home or school during school hours without a valid reason.
The ordinance would apply to all students at Tulsa, Jenks, Broken Arrow and Union schools that are within the city limits. It would not apply to children who are schooled at home.
It would apply to any parent, guardian or other person having custody of a child older than 5 and younger than 18 who, either intentionally or through neglect, fails to compel a child to comply with school attendance policies, unless another means of education is being provided or the student has a valid excuse to be absent.
"Truant children" are defined in the ordinance as those older than 12 and younger than 18 who have not finished four years of high school and have failed to attend school and comply with school rules or have failed to receive an education elsewhere.
A student found to be truant could be temporarily detained and delivered to a parent, school or youth service center by a school attendance officer, any school administrator, a school employee designated by the school, or a peace officer, according to the proposed ordinance.
Gilbert and other city officials Wednesday described the ordinance as more of a therapeutic measure that gives police and judges broad latitude in enforcing it.
Assistant City Prosecutor Hayes Martin noted that the proposed ordinance includes conditions a judge might impose to defer sentencing while the student's school situation is stabilized. Those could include requiring the parent to take the child to school or to meet with school officials.
"One of the goals of this is to try to tailor things to the individual student, to that family's circumstances," Martin said.
Police Chief Chuck Jordan told councilors that no officers will be assigned to focus solely on truant students. Most often, he said, students would be picked up when police encounter them on their regular calls or when a school administrator asks police to help locate an absent child.
"I think it should be obvious to everyone involved with the educational challenges we have in the state and in our city right now that the very least we can do is make sure our kids are in school," Jordan said.
The temporary detention provision in the proposed ordinance describes temporary custody and detention as a "severely limited type of detention" that must be approved by the school district. The temporary custody and detention power cannot be used "as a pretext for investigating criminal matters," according to the ordinance.
Mayor G.T. Bynum said Wednesday that he supports the ordinance, noting that a Tulsa data science presentation last year drew a direct correlation between educational attainment and per capita income.
"The City Council and I have established increasing high school graduation rates as one of the city's top goals," Bynum said. "We also know that truancy is a major factor in kids' ultimately dropping out of school. If the city can play a part in keeping kids in school, I want us to do so."
The council is scheduled to vote on the proposed ordinance change March 28. The public will be allowed to comment before councilors vote.
Kevin Canfield
918-645-5452
Twitter: @aWorldofKC