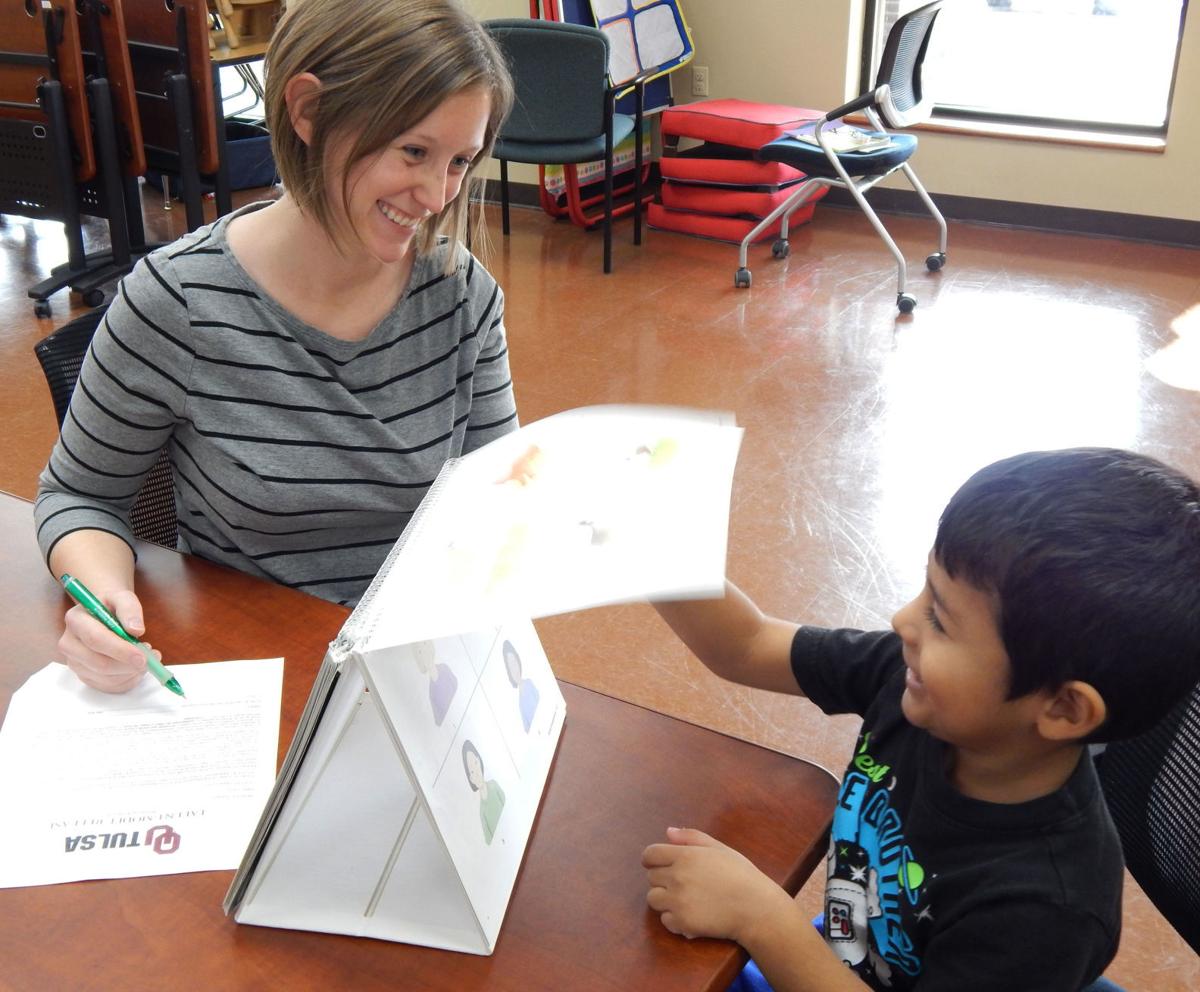 When the project started in fall 2016 with 3-year-old students in preschool, researchers hoped to follow the children's educational progress through the third grade, but funding didn't ensure it.
Now, a new $2.7 million grant will extend the research even further, enabling the students to be tracked through the fourth grade by a partnership between the University of Oklahoma-Tulsa and Georgetown University.
That will allow researchers to examine a critical phase in a child's development, said Diane Horm, director of the OU-Tulsa Early Childhood Education Institute.
There's a broad consensus among researchers that a preschool educations helps a student perform better in school through at least the third grade, Horm said. But starting around the fourth grade, the consensus breaks down, with some research detecting what educators call a "fade out," with the benefits of preschool dimming as the student grows older.
This study, known as School Experiences and Early Development, or SEED, will try to confirm whether the "fade out" really happens and, if so, why, Horm said.
"It's going to help us answer a lot more questions," she said.
Tracking more than 1,000 students, the study will look at literacy, math skills, social development and other factors, using teacher reports, classroom observations and data from the school district, officials said.
The project is collecting information not only on the students but on their teachers and families, allowing researchers to consider what factors outside the classroom might help explain "fade out," Horm said.
Policy makers, when seeing evidence of a "fade out," often blame the preschool education for not sustaining a child's success longer, she said.
"But I don't understand that logic," she said. "I compare it to a relay race. When a child is handed off to the next grade, why isn't that momentum being sustained? Why blame the person who doesn't have the baton anymore, doesn't have that child in class anymore?"
It's no coincidence that the research is happening in Tulsa, where OU and Georgetown have been cooperating for more than a decade on a massive research project to track pre-school students all the way through high school. Those students are now approaching graduation, said Sherri Castle, senior researcher and policy associate at ECEI.
This new project, while not directly linked to the first one, represents a sort of "second wave" of research into the benefits of preschool education, Castle said. And like the first, this project could extend well beyond the fourth grade if additional funding allows.
"I can't imagine that we won't be collecting data for a very long time," Castle said, adding that some preliminary results of the new research might be made public soon.
The five-year grant comes from the National Institute of Child Health and Human Development, one of the National Institutes of Health in the U.S. Department of Health and Human Services.
Be the first to know
Get local news delivered to your inbox!