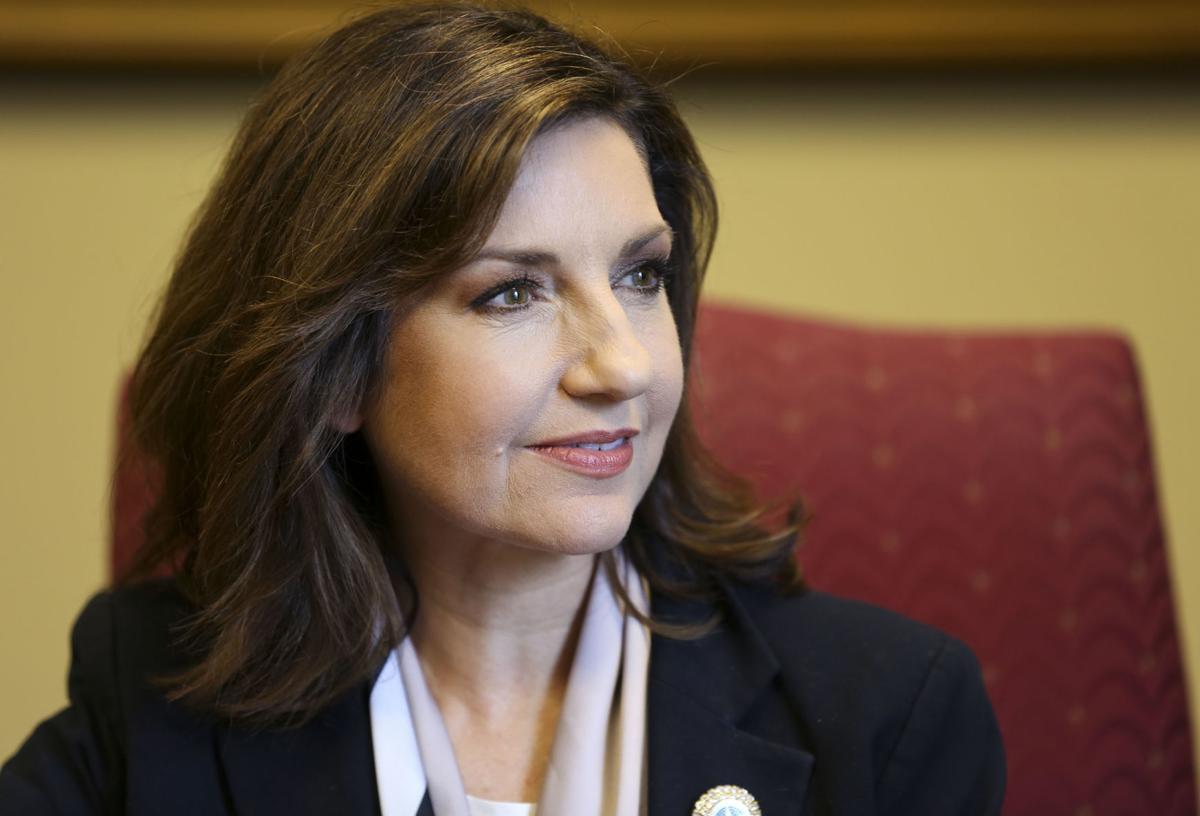 The effort to repeal tax increases needed for across-the-board teacher pay raises has called into question how schools should proceed, so State Superintendent Joy Hofmeister is asking Oklahoma Attorney General Mike Hunter to sort out the matter.
Hofmeister on Thursday sent Hunter a formal request for his opinion about whether schools must go ahead and increase teacher pay, as required in House Bill 1023xx, before the outcome of a referendum petition drive to kill the new taxes to pay for those raises is settled.
In short, schools are worried they will be obligated for the raises without the state money to meet those obligations.
"We have received a number of questions from districts about the mechanics of House Bill 1023xx, teacher pay raise legislation, in light of the pending referendum on House Bill 1010xx revenue measure," Hofmeister told the Tulsa World. "We are seeking clarity on uncertainties that have been raised. This is particularly urgent as schools develop budgets and execute contracts for the new academic year."
Their aim is to defeat HB1010xx, the $400 million revenue bill passed this spring to fund teacher pay raises. It imposes an additional $1-per-pack cigarette tax, an increase in gross production tax on new horizontal oil and gas wells from 2 percent to 5 percent, and an increase in fuel taxes by 3 cents per gallon on gasoline and 6 cents per gallon on diesel.
Other small revenue increases were included in separate bills that Oklahoma Taxpayers Unite is not challenging.
The group's leader, Ronda Vuillemont-Smith, said her fellow members are united by a belief that the public, not the state Legislature, should ultimately decide whether taxes should increase.
HB 1023xx established a new minimum salary schedule for schools, which is expected to increase teacher pay by $6,100 on average. The legislation includes an "effective date" of Aug. 1 — a full three months before a vote on repealing HB1010xx could occur.
In any event, it is believed the collection of the new taxes would be suspended if Oklahoma Taxpayers Unite submits the required number of valid signatures by the July 18 deadline.
The Tulsa law firm Rosenstein, Fist & Ringold, which represents more than 300 school districts and technology centers, is recommending that its clients hold off on signing any new teacher contracts for the 2018-19 academic year that include state-funded increases "because if they do, and (House Bill) 1010 fails, then they could be stuck paying it out of their own, local revenues," said attorney Doug Mann.
Mann added that his firm has received numerous client calls whose districts would not be able to pay for the state-mandated raises without additional state revenue from the tax increases.
"Basically, what we're going to do is suggest that all teachers and all administrators be paid on their 2017-18 salary schedule or contracts until we know how the election turns out or that the petition fails for a lack of signatures or other defects," he said.
Andrea Eger
918-581-8470
Twitter: @AndreaEger