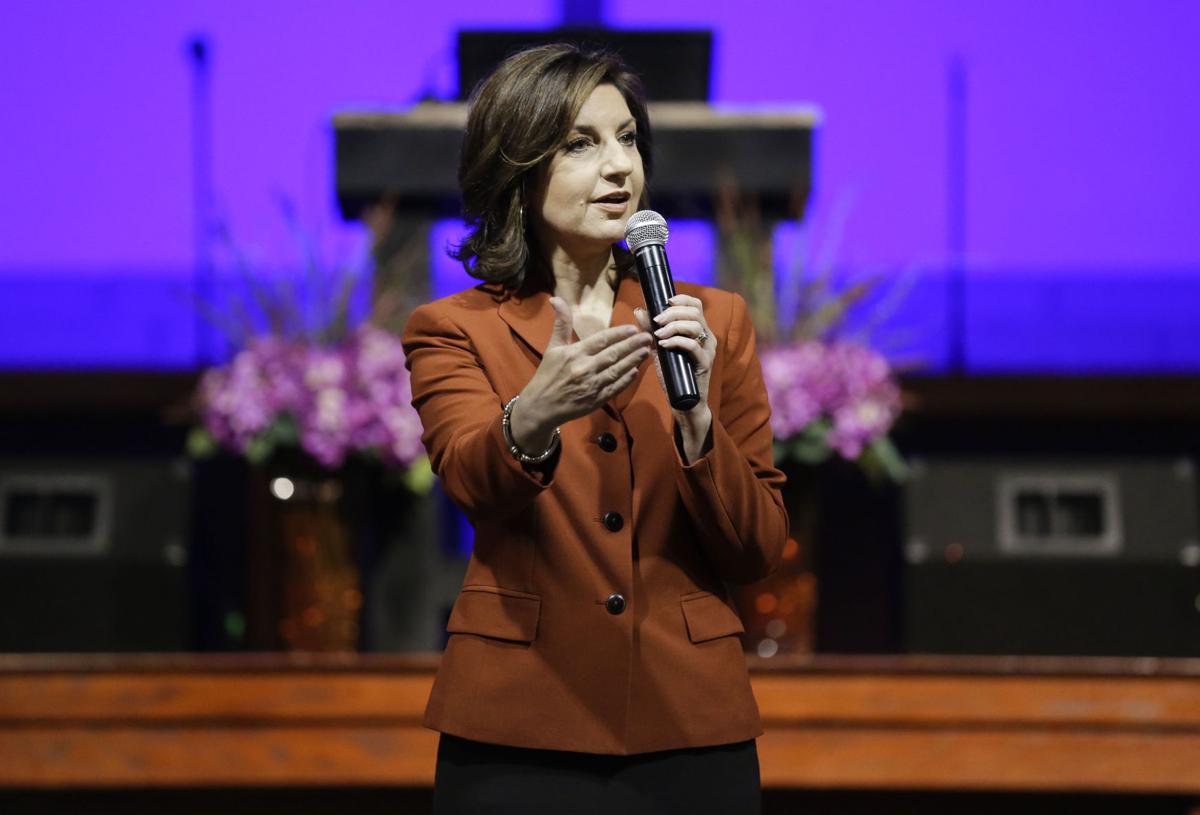 The four-day school week is spreading like a "contagion" across Oklahoma as a statewide teacher shortage and budget uncertainty build pressure to drop a day from the school week as an incentive to attract and keep teachers, State Superintendent Joy Hofmeister said.
As that pressure increases, Hofmeister said she is concerned that local superintendents, particularly those new to the position, aren't considering the ways a four-day school week might affect students.
That's the idea behind the Oklahoma State Department of Education's interest in House Bill 1684, which would require school districts considering a four-day school week to submit to the department a plan detailing the goals they hope to achieve by shortening their school week.
The bill, by Rep. Harold Wright, R-Weatherford, and Sen. Eddie Fields, R-Wynona, passed the Senate education committee Monday and is now up for consideration by the full Senate.
There is currently no reporting mechanism in place for OSDE to learn, before the start of a school year, which school districts are planning to move to a four-day school week. Thus, the department usually doesn't find out until a few months into the school year, after the districts have already made the switch, Hofmeister said.
By requiring school districts considering shortening their school week to submit a plan, OSDE could help ensure they are making the necessary modifications affecting, for example, individualized education programs, or IEPs.
If schools don't appropriately modify those IEPs, which require schools to provide students certain services for a certain number of days, the schools will fall out of compliance and, more importantly, run the risk of not meeting students' needs, Hofmeister said.
"This is the kind of advanced planning we want, to support local school districts as they consider these kinds of decisions with many different aspects," Hofmeister said.
This school year, 97 school districts have adopted a four-day school week — up from 49 last school year — and a statewide survey found that at least 44 districts are considering shortening their school weeks for next school year, according to OSDE.
"Superintendents say that they feel the need to move to a four-day school week, not only to save limited funds but because they're afraid they'll lose their valuable teachers to surrounding districts," Hofmeister said.
The pressure to adopt a four-day school week is weighing especially heavy on school districts located near schools that have already dropped a day from the school week, Hofmeister said.
She said it becomes like a "contagion" — school leaders deciding to move to a four-day school week because they are afraid of losing more teachers to districts that have already adopted a shorter school week.
"When one school district moves to a four-day school week, we see that the neighboring school districts consider this and begin to make that decision, and it's almost a cluster of school districts then that move to the four-day school week," Hofmeister said.
Teachers might be attracted to schools with shorter school weeks so they can have more time to work a second job or third job, and some teachers are taking advantage of that extra day to plan and collaborate with other teachers in their building — the purpose of planning periods, which many teachers have lost due to the teacher shortage, Hofmeister said.There is also more pressure on local superintendents to move to a four-day week when they are considering budget cuts that would negatively affect teachers."They think that it will be a way to reduce the burden for teachers by giving them the extra day," Hofmeister said.
While some school districts cite funding reductions as a reason to shorten the school week, OSDE released a study last month that found no conclusive evidence that adopting a four-day school week saves districts money.
The study looked at 16 Oklahoma school districts in the three years before they adopted the shorter week and from the time of the change to the 2015-16 school year, analyzing four types of expenditures where savings might be predicted in a move to a reduced school week.
"Unfortunately, the cost-savings isn't being realized," Hofmeister said. "The savings is marginal, at best, based on the 16 districts that we were able to study as far back as the 2012 school year."
Hofmeister said reason behind the department's interest in the bill is "to provide local support and accountability, recognizing that this is not the norm."
"Five-day school weeks have been the norm for years," she said. "We are not opposed to innovation, but we think that it's important to have good information so people can make good decisions, and we are here to support and also ensure that students are growing and learning and succeeding with every opportunity that we can give them in Oklahoma."