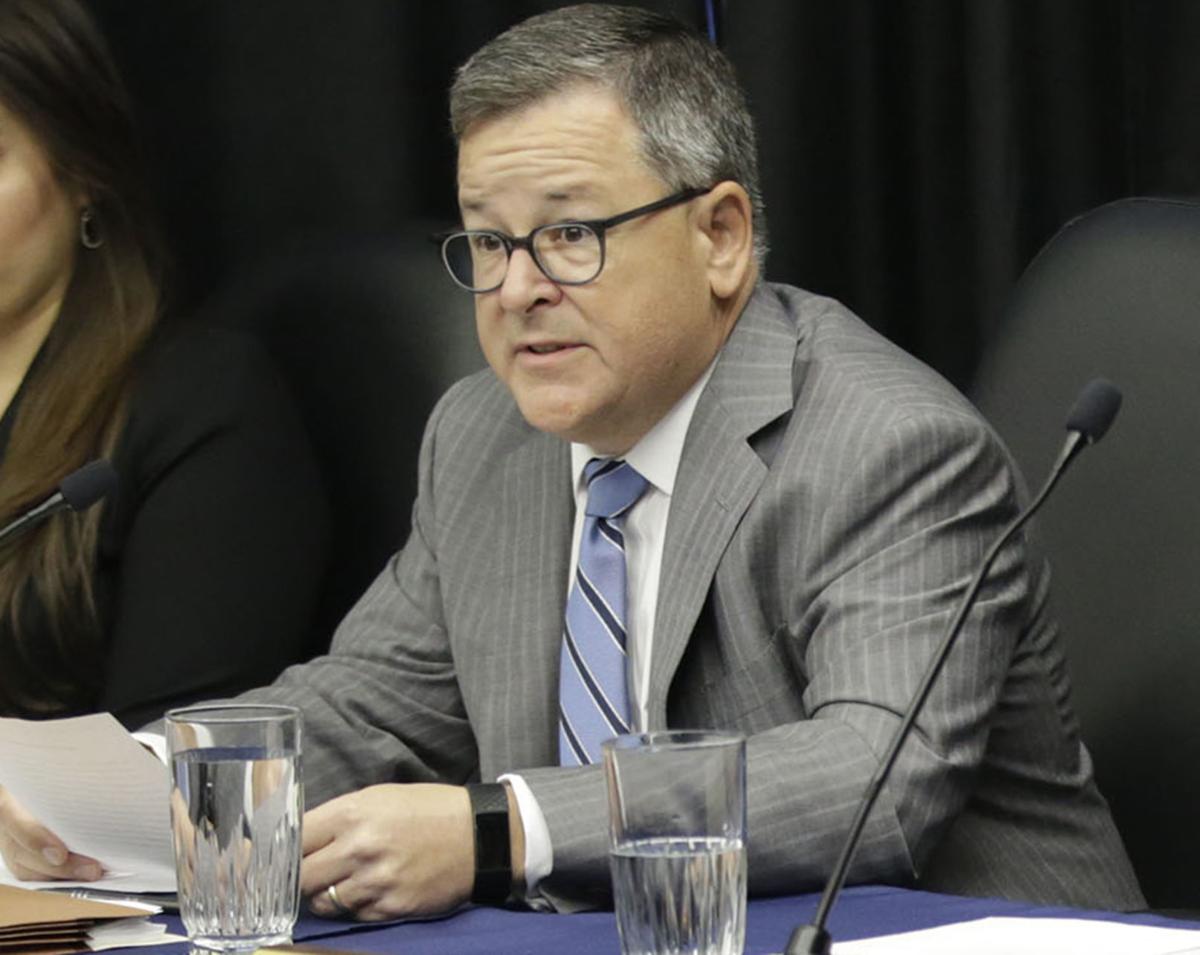 OKLAHOMA CITY — The Oklahoma Pardon and Parole Board is in disarray.
A business meeting on Monday revealed a host of problems, including an embattled executive director who has taken several days off and a chairman who is out because of a medical situation.
In addition, various entities, including prosecutors and criminal justice reform advocates, are calling for the recusal and/or resignation of some board members.
The Pardon and Parole Board on Monday declined to give Executive Director Steven Bickley his requested extended leave of absence.
Bickley currently has taken several days off after member Allen McCall sent him an email accusing him of injecting anti-death penalty opinions on the board.
McCall, a retired judge appointed by the Oklahoma Supreme Court, told Bickley in the email, "Shame on you for the underhanded and deceitful way you have used your position to impose your personal beliefs on your staff and our Board."
McCall in the email said he would move for Bickley's termination and ask to appear before the state's multicounty grand jury to present evidence of multiple violations of law by Bickley and others.
The Frontier, an online publication, first published the emails.
Bickley was tapped in July 2019 to head the agency. He had served as an executive for the Museum of the Bible and is a former telecommunications executive.
Kelly Doyle, a board member appointed by Gov. Kevin Stitt, said Bickley had sought to use 100% of the 140 comp hours and 100 vacation hours he had accrued.
Doyle and Vice Chairman Adam Luck, also a Stitt appointee, voted to grant the leave, while McCall and member Larry Morris, appointed by the Court of Criminal Appeals, voted against it.
"There is too much going on to have a chairman and executive director out and we are being attacked by both sides at this point," Morris said. "I think we need all hands on deck. My vote is no."
Chairman Robert Gilliland was absent due to a medical situation and was counted as a no vote.
The board discussed revisiting that matter and other issues in executive session when Gilliland was present.
Doyle said the "elephant in the room" needed to be acknowledged in that Bickley felt he had been mistreated by a board member and doesn't feel comfortable.
"I can understand where he is coming from," Doyle said. "I don't feel like we have reached a resolution. Even if we ask him to come back, we need to have some sort of resolution on how to move forward given the discourse that was exchanged."
McCall said he didn't believe the agency had leadership and things were not getting done, which has put a hardship on staff.
"Our staff have asked me to help them and by God I am going to do it," McCall said. "We are pushing them beyond what is reasonable."
He said staff members have privately confided in him about concerns.
Luck said it is the first he had heard that staff had concerns, which is something that needed to be shared with other board members.
"This stuff about me being mad at him — that is not the issue," McCall said. "This goes way, way back before that.
"I think he had private issues going on. He has a nonprofit he spends too much time working on. I just don't think he has provided the leadership or assistance to staff. I had all of it I am going to take."
Bickley, who was not at Monday's meeting, was asked afterward to respond to McCall's allegations about his performance.
"These suddenly arising performance allegations are simply meant to distract attention away from other issues before the Board," Bickley said. "During my time as executive director, our agency has run under budget, doubled the volume of docketed cases heard by the board, received the governor's award for leadership, and was recently recognized by our parole industry peers with an international award of excellence."
During the meeting, McCall said he was sorry if other board members did not like the way he communicated with Bickley.
"I am one guy," McCall said. "I don't have the three-person majority like the governor appointees do."
Doyle appeared to take issue with the three-person majority statement.
"You control the narrative of these meetings," Doyle said. "You control the interviews. You are the person that speaks the most, has the most opinions. To say you are somehow drowned out by three governor's appointees is not true."
In an email to Stitt's general counsel, Mark Burget, McCall accused Burget of interfering in Pardon and Parole Board matters.
In the email, McCall said, "I will ask the grand jury to investigate violations of the open meeting act and improperly influencing a public official. Your appointees regularly boast of their meeting with the Governor and his staff where board business is discussed."
---
Featured gallery: COVID-19 basics everyone needs to know as the pandemic continues
Barbara Hoberock
405-528-2465
barbara.hoberock
@tulsaworld.com
Twitter: @bhoberock