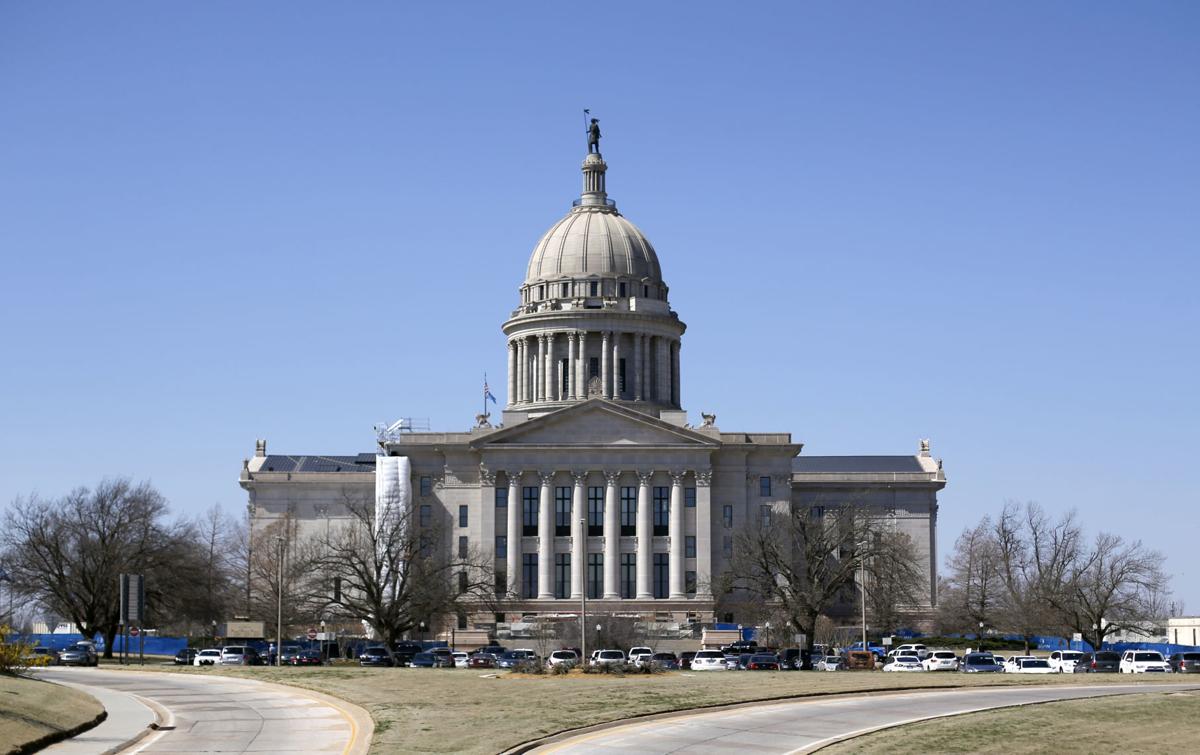 OKLAHOMA CITY — The state's general revenue fund deposits totaled a record $6.86 billion in fiscal year 2019, but a June slowdown tempers the outlook for the new budget year that began July 1, state officials said Thursday.
"This (past) fiscal year has certainly been better than others the state has seen, but next year will most likely present some challenges," said Office of Management and Enterprise Services John Budd.
Of greatest concern is a decline in oil and gas drilling activity and flagging sales tax collections.
"We are actively monitoring the effects of a drastic decline in rig count and other economic factors that give risk to a slowdown which could impact state revenue in the near future," said Gov. Kevin Stitt.
June revenue missed its target by 1.5 percent, or about $10 million, as all major revenue sources underperformed expectations. Collections were still well above June's a year ago.
Overall, Stitt said, "Oklahoma's economy continues to grow at a moderate pace, and our Commerce Department is hitting significant milestones in job recruitment."
An uptick in general revenue was expected after a series of tax increases and adjustments to tax laws over the past few years.
The adjustments have included substantial increases in the gross production taxes paid on some oil and gas wells. It is not clear whether the tax changes are a factor in reduced drilling activity in the state.
Active rigs in Oklahoma stood at 88 on Aug. 2, according to Baker Hughes, the fewest since January 2017. Drilling activity is also down in Texas, Louisiana and North Dakota and for the United States as a whole.
Oil and gas activity is notoriously cyclical, depending on price and other factors.
For FY 2019, Oklahoma's general revenue deposits were 5.5 percent above projections, which means a $354.6 million deposit to the constitutional reserve fund, commonly called the Rainy Day Fund.
The deposit pushes the Rainy Day Fund balance above $800 million for the first time.
Nevertheless, as Stitt pointed out, $800 million is a relatively small percentage of the state budget. Stitt has called for maintaining at least $2 billion in reserves.
At $2.6 billion, net income tax revenue for the year was 8.2 percent, or $197 million above projections and $240.7 million above the previous year's receipts.
The state's other major revenue source, sales tax, totaled $2.1 billion and was 1.4 percent, or $30.8 million, below expectations and slightly below the previous year.
Gross production tax revenue totaled $725.9 million, which was 30.9 percent above expectations and more than double the previous year.
Randy Krehbiel
918-581-8365
Twitter: @rkrehbiel