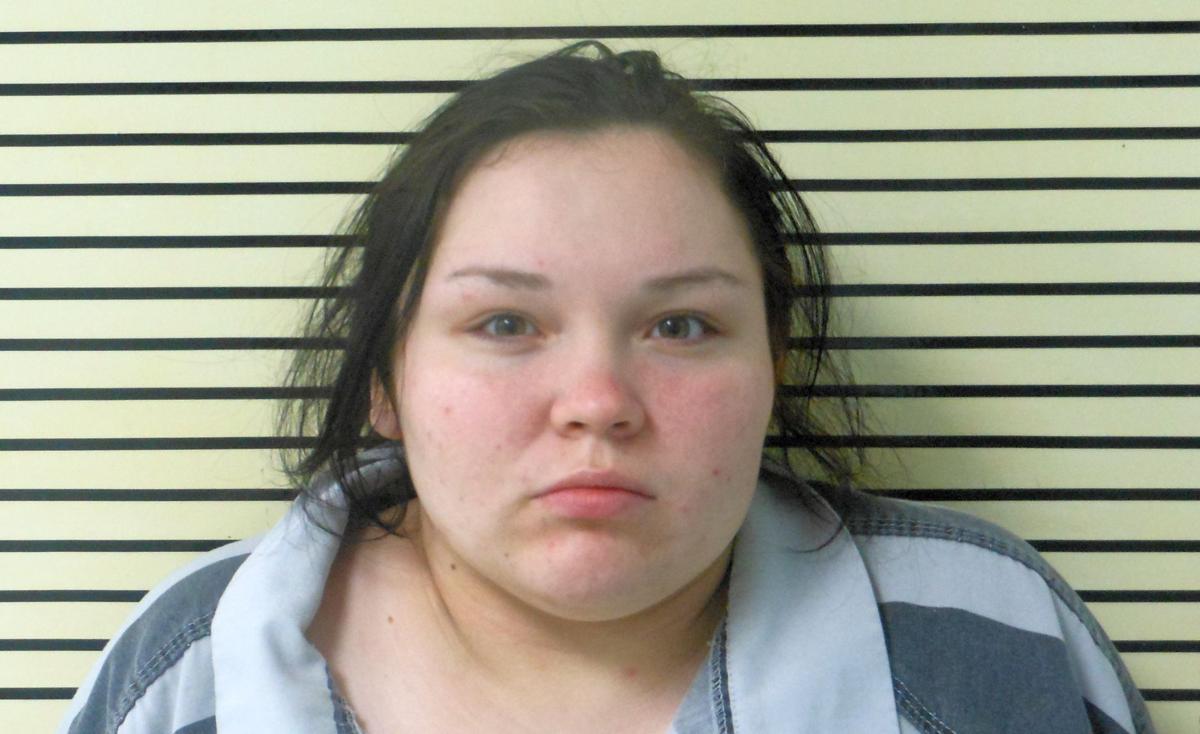 WAGONER — The woman arrested after a home invasion that turned fatal reportedly "had previous knowledge of the house and the home owner," even calling the man who fatally shot the three intruders by his first name.
A probable cause affidavit from Wagoner County District Court says Elizabeth Rodriguez, 21, of Collinsville, planned the burglary of a home in the 9100 block of Clearview Drive, just east of Broken Arrow, and drove her three teenage accomplices to the residence on two separate occasions Monday "wanting to steal items."
After the intruders, who wore black clothing, masks and gloves, forced their way inside through a back glass door around 12:30 p.m., they encountered the homeowner's 23-year-old son, identified Tuesday as Zach Peters, who shot them with a semiautomatic rifle.
Two died in the kitchen, while the third made his way outside and died on the driveway. Deputies found a knife on one of the bodies and brass knuckles on another.
The Wagoner County Sheriff's Office released their names and ages Tuesday night. They are Maxwell Cook, 19, Jacob Redfern, 17, and Jaykob Woodruff, 16.
The witness statement cited in the affidavit indicates that Rodriguez was familiar with Peters.
"We know somehow they had some acquaintance, but we don't know how or why," Wagoner County Sheriff's Office spokesman Nick Mahoney told the Tulsa World.
The document indicates that she intended to wait in the driveway during the burglary but left when she heard the gunshots.
Chief Deputy Les Young said the preliminary investigation found no connection between Peters and those he shot.
"We're trying to clarify as to why they chose that house," Young said. "Was it random, or was there some other knowledge that the suspects had that they chose that house?"
Rodriguez was arrested after turning herself in at the Broken Arrow Police Department a few hours after the shooting because she "wanted to give their names so their parents could be notified," Young said. She did not provide authorities additional information, he said.
Rodriguez was booked into the Wagoner County Jail without bail on three complaints of first-degree murder and three complaints of first-degree burglary. She faces the murder complaints because the fatal shootings occurred while she allegedly was committing a felony.
Assistant District Attorney Jack Thorp said charges against Rodriguez may come late this week or early next week.
He also said it's too early in the investigation to speculate on whether charges will be filed against Peters, who could be protected by Oklahoma's "Stand Your Ground" law. The statute protects those who use defensive force against an intruder if they experienced "reasonable fear of imminent peril of death or great bodily harm."
The type of semiautomatic rifle used by Peters — an AR-15 — has become perhaps the most popular rifle in the country within the past 10 years, said Eric Fuson, a certified gun instructor and general manager of Tulsa's 2A Shooting Center.
Fuson said the gun's high accuracy and light weight makes it desirable for hunting, competition and self-defense. Monday's shooting is one of the few times in recent memory he's seen an AR-15 used as a defensive weapon in a home invasion.
"Handguns seem to be something that's a lot more common," he said. "And I'm not sure why that is. A rifle is a far superior firearm for home defense than a pistol is."
The AR-15 also has received national scrutiny for its use in a number of mass shootings, including in San Bernardino, California, and at Sandy Hook Elementary School in Newtown, Connecticut. Many have taken issue with the ease with which someone can legally obtain the gun.
However, Fuson maintained that AR-15s are less powerful than the average hunting rifle. Most hunters, he added, have stronger rifles in their homes.
"The one thing most people need to think about is: 'How you choose to defend your life and the life of your family should be your choice,'" he said.
Kyle Hinchey
918-581-8451
Twitter: @kylehinchey