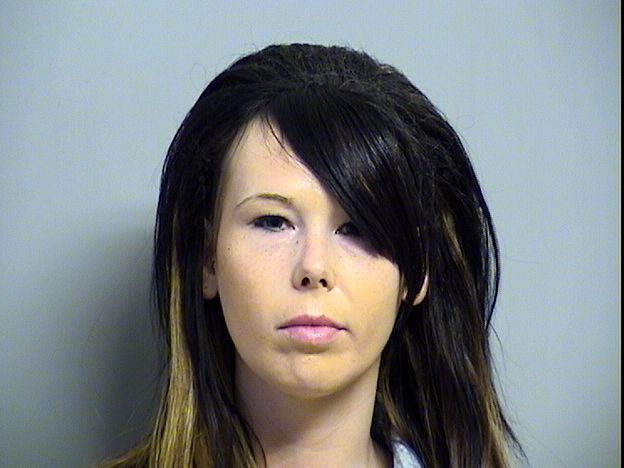 A Tulsa woman was sentenced to 16 years in prison Thursday on charges relating to claims she mutilated a corpse during a funeral home viewing in 2015.
Shaynna Lauren Sims, 28, is to serve seven years for first-degree burglary, five years for unlawfully removing a body part from a deceased person, two years for unknowingly concealing stolen property, one year for unauthorized dissection and one year for disrupting or interrupting a funeral.
District Judge Kelly Greenough upheld the jury's recommendations for all charges and granted prosecutors' request to have the sentences imposed consecutively. Greenough also ordered Sims to pay fines of $6,500.
A first-degree burglary conviction requires a defendant to spend at least 85 percent of the sentence in custody before becoming eligible for parole. Assistant District Attorney Tanya Wilson asked Greenough not to grant Sims credit for time she spent at the Tulsa Jail before her April trial, but Greenough overruled the request.
Sims' attorney, Donn Baker, did not present arguments before the the sentences were announced, nor did Sims make a statement. No victim impact statements were read in open court.
Sims was charged with cutting the breasts and a toe from the body of 38-year-old Tabatha Lynch while the body was in a casket at Moore's Eastlawn Chapel on April 30, 2015, ahead of a scheduled funeral.
Wilson and Assistant District Attorney Reagan Reininger additionally claimed Sims went to an apartment complex where Lynch lived and, while posing as a funeral home employee, entered the residence to steal jewelry after she also took a pair of shoes from the viewing site.
During the trial, Reininger portrayed Sims as being a "scorned wife" who was "so eaten up" over claims Lynch had a relationship with her now-estranged husband that she wanted to get back at her after she died. Lynch died of natural causes.
Wilson said after the trial that Sims "took it a step too far" when she damaged Lynch's body, even amid her having good reason to be angry over the allegations relating to Lynch and her husband.
Baker has said Sims was "not in the right state of mind" because she was humiliated, broken-hearted, embarrassed and angered by the revelations.