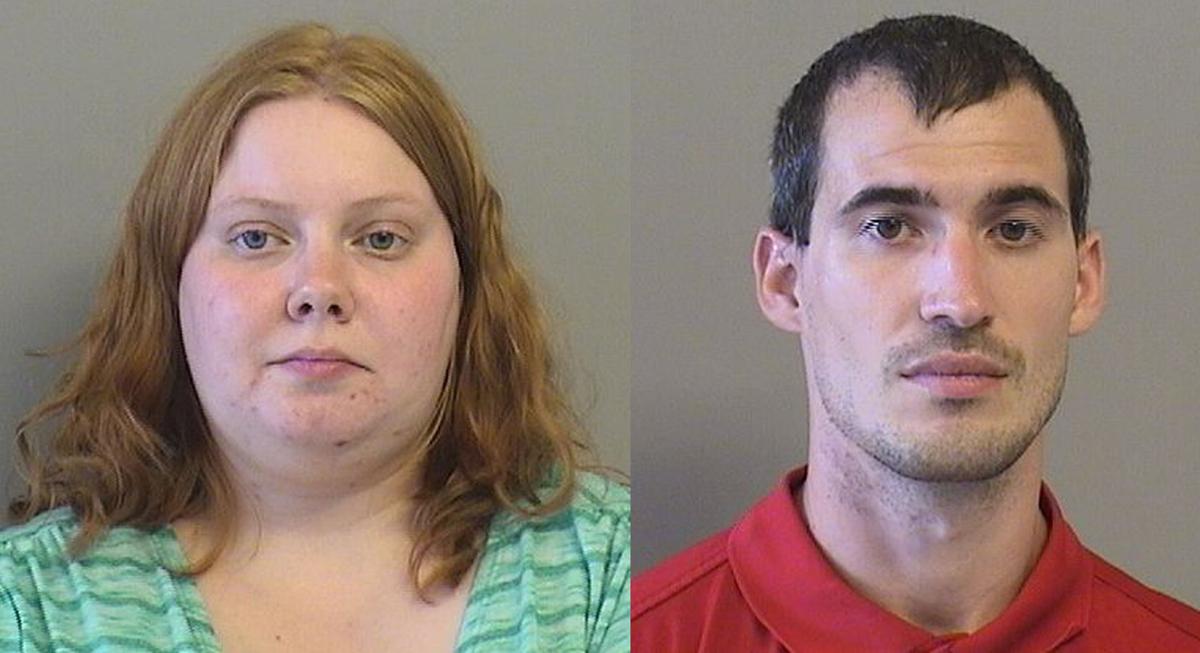 Two parents were sentenced to 130 years in prison Monday morning after being convicted last month in what Owasso police called the "worst case of child abuse" they have seen.
Aislyn Miller, 24, and Kevin Fowler, 25, were convicted Oct. 13 on five counts of child neglect related to allegations that they allowed their children to live in filthy conditions and starve to the point where 9-month-old twin girls each weighed roughly 8 pounds when they started receiving proper care.
A Tulsa County jury recommended that Miller and Fowler each serve 30 years on the first four counts and 10 years on the fifth. Judge William Musseman followed those recommendations in handing down the sentences in Tulsa County District Court, ordering that the terms be served consecutively.
Musseman told the pair they violated the sacred trust of parenting and put their own interests above raising their children. He said a child wouldn't let a toy doll look as awful as their twin girls did.
"It's my estimation that your kids were on death's door," Musseman said.
An Owasso police sergeant wrote in a report that he and medical officials agreed that the situation was the "worst case of child abuse" they had ever seen.
Kristi Simpson, a DHS investigator, testified during a preliminary hearing that the family's Collinsville residence was filthy, with cat feces smeared across walls and maggots in the girls' playpen. A maggot was found in one of the girls' genital area when she was at the hospital, Simpson said.
"It's what we would term as shocking and heinous," Simpson said.
Fowler and Miller, according to testimony, told authorities that they felt overwhelmed having to take care of four small children with limited outside help while working long hours.
Corey Jones
918-581-8359
Twitter: @JonesingToWrite