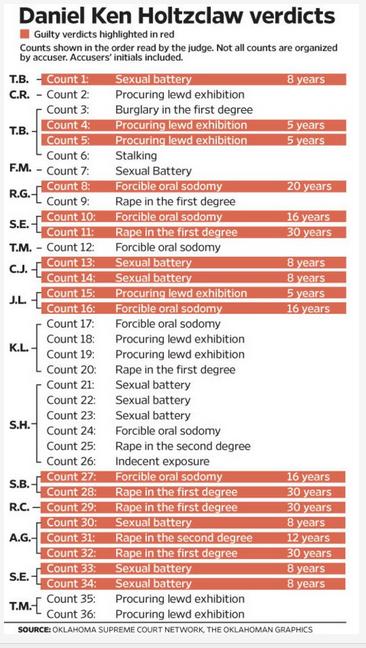 ---
OKLAHOMA CITY — Jurors on Thursday night found a former Oklahoma City police officer guilty of sexual offenses involving eight victims and chose punishments that could mean he will never go free.
"I didn't do it!" Daniel Ken Holtzclaw shouted inside the Oklahoma County courtroom as he was handcuffed after the verdicts were read.
Holtzclaw, of Oklahoma City, was charged with 36 counts that accused him of sexually assaulting 13 black women between December 2013 and June 2014 while he was a police officer. Holtzclaw was fired in January.
He was convicted Thursday of 18 of those counts, including four counts of first-degree rape.
Oklahoman Staff Writer Nolan Clay contributed to this story.