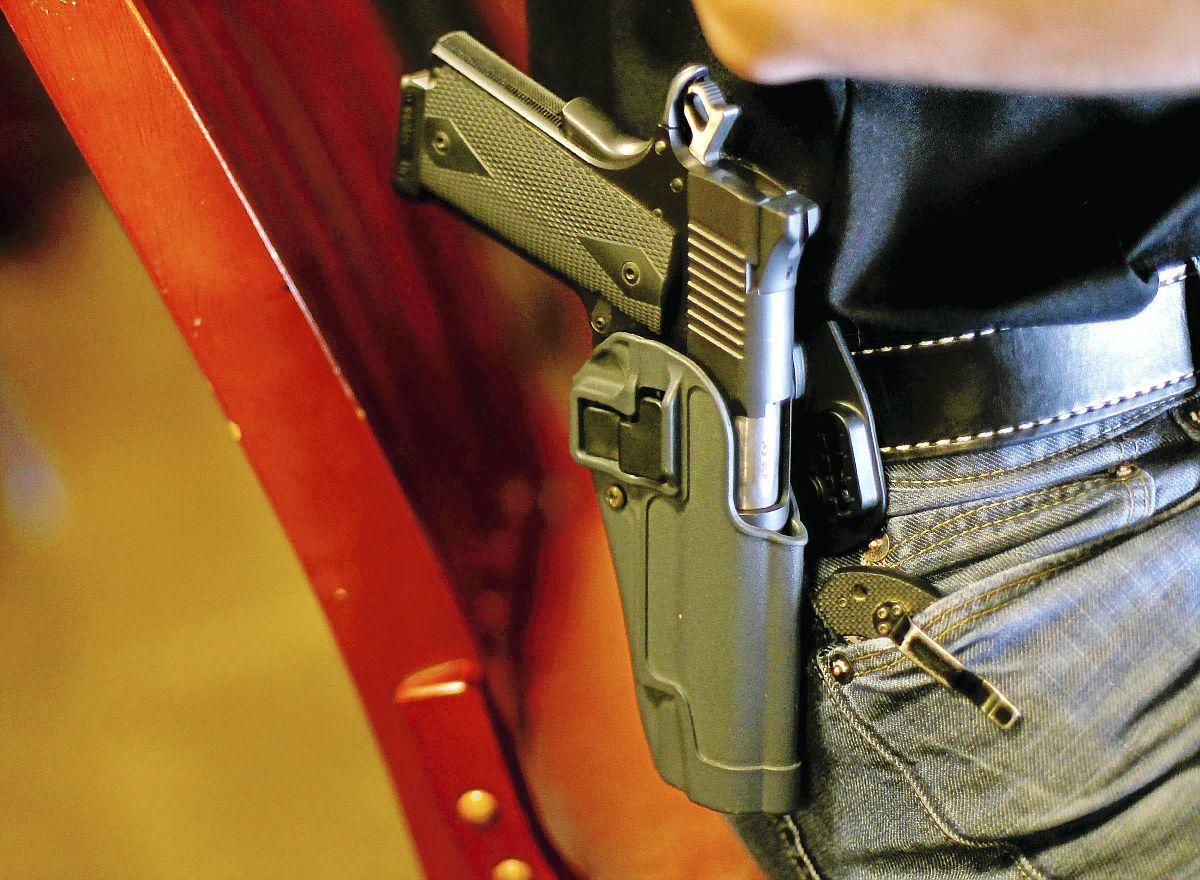 OKLAHOMA CITY — The identities of school personnel who carry weapons could be kept secret under legislation passed Monday by the Oklahoma House of Representatives.
Senate Bill 1036, by Sen. Jason Smalley, R-Stroud, exempts records containing those names from the Oklahoma Open Records and Open Meetings Acts. It is a followup to a bill passed last year allowing schools to arm teachers and other personnel. The provision is intended primarily for small, remote districts with little or no on-site security and limited access to law enforcement.
SB 1036's House sponsor, Rep. Jeff Coody, R-Grandfield, said administrators and school boards want to be able to keep the names secret for the safety of the personnel.
Some opposition to the bill was voiced by those who thought parents should be able to find out who at their children's schools are carrying guns.
The measure passed, 79-11. It now returns to the Senate for final passage.
Other measures: Earlier Monday, a House subcommittee advanced two watered-down measures intended to encourage collection of use tax on Internet sales.
As originally written, Senate Bill 1301, by Sen. Stephanie Bice, R-Oklahoma City, would have required online retailers to register with the state and remit use taxes in much the same way as bricks-and-mortar stores.
The bill passed Monday by the Appropriations subcommittee on Revenue and Taxation merely states that online vendors must notify Oklahoma customers they may owe state use taxes on their purchases.
A House bill similar to SB 1301's original language is on the Senate Finance Committee agenda for Tuesday.
Senate Joint Resolution 62, by Sen. John Sparks, D-Norman, is a statement of intent to enforce compliance if Congress or the courts act to compel online sellers to remit state and local taxes.
Oklahoma estimates it loses $150 million a year in unremitted online sales use-tax revenue. Currently, buyers are supposed to pay the taxes through their state income tax returns, but only about 4 percent do, according to the Oklahoma Tax Commission.
Also Monday, a Joint Committee on Common Education meeting scheduled for the afternoon to discuss school testing was canceled.
Randy Krehbiel 918-581-8365