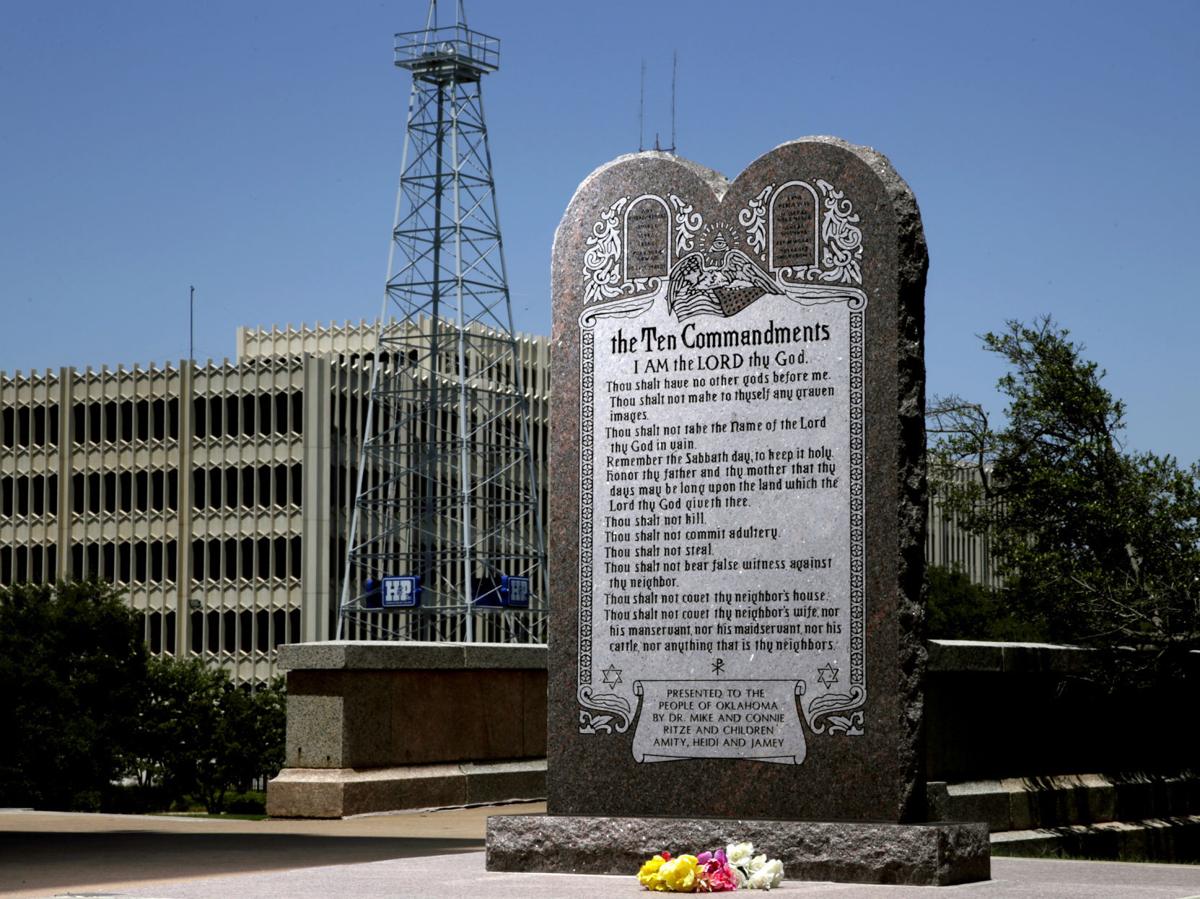 OKLAHOMA CITY — State representatives voted late Tuesday to allow monuments to "historically significant documents" — primarily the Ten Commandments — to be displayed on public property.
House Bill 2177, by Rep. John Bennett, R-Sallisaw, is offered as an antidote to a state Supreme Court decision that removed such a memorial from the Capitol grounds and a vote of the people last fall that essentially reinforced that ruling.
The floor vote was passed 79-11.
Randy Krehbiel
918-581-8365
Twitter: @rkrehbiel