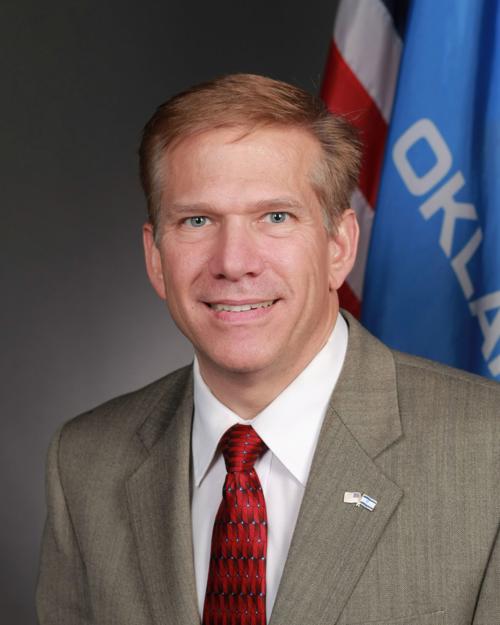 OKLAHOMA CITY — A resolution essentially calling on state officials to ignore U.S. Supreme Court decisions legalizing abortion passed the Oklahoma House of Representatives on a voice vote Monday afternoon.
No discussion or debate was allowed on House Resolution 1004, by Rep. Chuck Strohm, R-Jenks. Afterward, Strohm was allowed a few minutes of personal privilege, during which he said the Supreme Court had violated "every act of decency and law" and the nation's founding documents by "forcing the murder of unborn children on our society" through abortion.
He called on state officials to fulfill their oaths to uphold the Constitution and "to exercise their authority as appropriate in their respective jurisdictions to stop the murder of innocent unborn children by abortion."
As a simple resolution, HR 1004 is considered a statement of policy and does not carry the weight of law.
"What happens when a court — and not just any court but the highest court in the land — violates the most basic law known to mankind — the right to life?" Strohm asked.
The 10th and 14th amendments to the U.S. Constitution, he said, mean "no one — not a doctor, not a father or a mother — has rights that allow them to murder an unborn child.
"Simply, (the Supreme Court) had no authority to do what they did."
The remainder of the brief morning session passed with little controversy, although some opposition was voiced to House Bill 2230, by Rep. Glen Mulready, R-Tulsa.
The so-called commissary bill would pass control of the prisoner commissary at the Tulsa Jail from the state Department of Rehabilitation Services to the Tulsa County Sheriff's Office.
The commissary is operated by a blind vendor through DRS. It is the only jail commissary operated by DRS, and the Sheriff's Office says it should be free to negotiate a better business arrangement with either the current vendor or a third party.
Sheriff's Office officials believe they could net several hundred thousand dollars a year from a new deal.
HB 2230 passed 56-33 and now goes to the governor.
Randy Krehbiel
918-581-8365
Twitter: @rkrehbiel