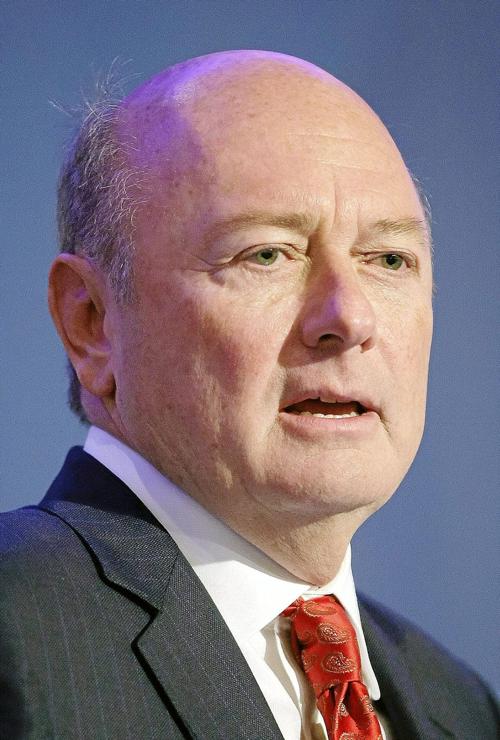 OKLAHOMA CITY — Gov. Mary Fallin on Monday called a Nov. 10 special primary election to replace state Sen. Rick Brinkley.
Brinkley, R-Owasso, on Friday submitted a letter of resignation to Senate President Pro Tem Brian Bingman, citing personal reasons. The resignation takes effect Dec. 31.
Brinkley is the target of a civil lawsuit filed by his former employer, the Better Business Bureau Serving Eastern Oklahoma, based in Tulsa. The organization alleges he embezzled more than $1 million to support a lavish lifestyle and gambling.
He is also the subject of a criminal investigation and a probe into his campaign by the Oklahoma Ethics Commission.
Brinkley has denied wrongdoing in the criminal matter and is seeking a stay in the civil matter.
He was elected to the Senate District 34 seat in 2010 and ran unopposed in 2014.
Fallin set a Jan. 12 general election date.
The filing period is Aug. 31 through Sept. 2.
Because it is a special election, no primary runoff will be held. The top vote-getter in each party primary will either be elected to the seat or move on to the general election if both parties field candidates.
"The governor's office will send a letter to Senator Brinkley notifying him that his irrevocable resignation has been accepted," said Michael McNutt, a Fallin spokesman.
The dates mean the district will have representation when lawmakers return to the Capitol in February.
Oklahoma Republican Party Chairman Randy Brogdon held the District 34 seat from 2002 until 2010. Brogdon said Friday that he is considering running for the post. He has made failed attempts at governor and U.S. Senate.
Senate Minority Leader John Sparks, D-Norman, said Democrats have been contacted by several people who would make strong candidates.
"While it is ultimately the decision of the individual, I suspect that a Democrat will file for that seat," Sparks said.
Democrats hold eight seats in the 48-member Senate.
Voter registration in District 34 is 13,179 Democrats, 20,242 Republicans and 5,260 independents, according to the Oklahoma State Election Board.
Barbara Hoberock 405-528-2465