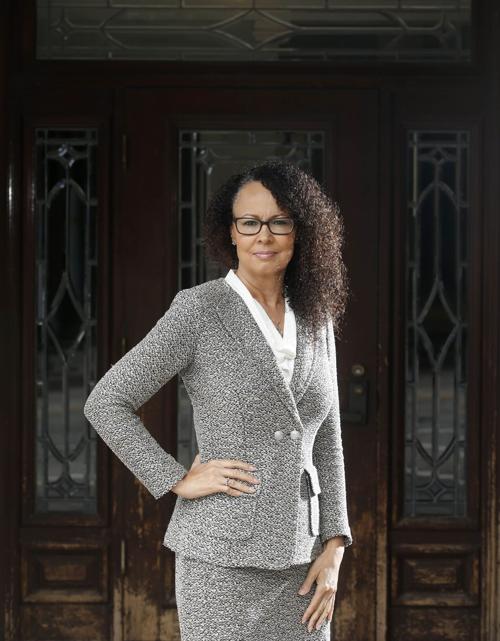 As a child, Rose Washington thought she might want to grow up to become a nun.
After spending a week at an abbey as a teenager, though, she figured out that the lifestyle wasn't right for her.
Still, she liked the spirit of service the sisters embodied, and it dovetailed well with the entrepreneurial foundation she got from her grandmother, who was her guardian.
Today, as the CEO of the Tulsa Economic Development Corp., Washington demonstrates that spirit of service and entrepreneurial foundation in her commitment to building her community through TEDC's support of small businesses.
She sees her concurrent role as chair-elect of the Tulsa Regional Chamber as a further opportunity to serve small businesses and underrepresented businesses, "just at a different level in a different way."
Washington said TEDC originally set out to provide capital to businesses that couldn't access funds through traditional means, but the mission expanded into helping via commercial retail development in underserved areas.
And sometimes, dollars and cents are manifested as grocery bags in a food desert.
That's what happened with the Shoppes on Peoria, a shopping center at 1717 N. Peoria Ave., where TEDC broke ground this summer on the Oasis Food Market.
"I see that property, and I treat it as something I would own, so if I'm there and see trash, I pick it up," Washington said. "I want the community to know that we respect them, and what the community deserves is a nice, clean, beautiful place to frequent."
It's a perfect example of what she sees as the best part of her job — "the challenge of overcoming obstacles and making an impact in a way that would make my grandmother proud."
Washington said she never wants to get "too busy to sit down with people and hear their dreams."
Her advice is the same, whether for a small-business owner wanting to expand or a young businesswoman just starting out.
"Set the goals, put them on paper, remind yourself of them every day, modify them as the dream changes, and start taking action steps to achieve them," she said. "Start with the end in mind, and never doubt. I think that's how dreams are made."
Be the first to know
Get local news delivered to your inbox!