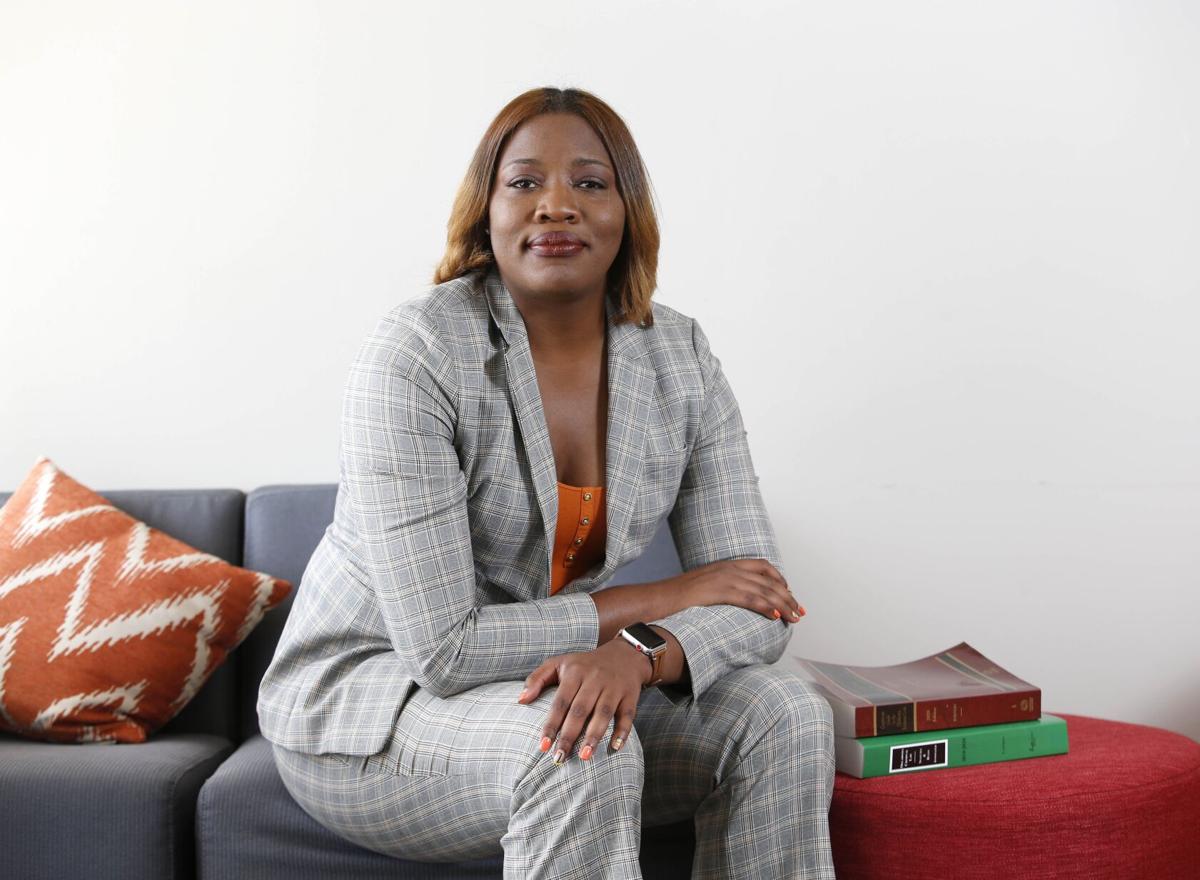 When Aisha McWeay was a little girl, she didn't know that she would grow up to be a lawyer.
Like most little kids, her dreams varied.
"I wanted to be a singer, a fashion designer, a doctor … ."
In her preteen and teen years, "I just knew I wanted to be a businesswoman," she said.
But even as McWeay — now the executive director of Still She Rises-Tulsa, a legal defense practice dedicated exclusively to representing mothers in the criminal and civil judicial systems — went off to college and became a lawyer, she never anticipated that her work would be in the nonprofit sector.
"In my rebuking of the patriarchy, I just knew I wanted to be a businesswoman with a male assistant and a corner office," she said. "But that was my petty phase."
Instead, she spent a decade in Nashville's Public Defender's Office, including nearly two years as the deputy public defender. It was there that she found her calling, so to speak.
When McWeay was approached in June 2018 at a public defenders conference by Still She Rises about the Tulsa opportunity, it was hard to consider. But not for long.
"I very intentionally, from my perspective, came to Still She Rises last year because the organization had really good bones," she said. "I thought this would be an excellent opportunity to go somewhere where the needs were great, where the problems were really profound … and take some of the knowledge and skills I had gained and implement that here."
McWeay regrets that in her present role, she doesn't get to represent individual clients.
But "every day that I do my job well is another day that we get to help clients," she said. "We get the privilege to see clients with dignity and treat them with respect when most people and systems they interact with do not."
McWeay said the backing of friends and mentors — especially women who support women — is important.
"One way is to eliminate the idea of competition," she said. "I grew up knowing that there's enough sun for everybody. What one person accomplishes doesn't diminish what is happening for you."